An Exclusive Interview with Model and Actress Vedika Nawani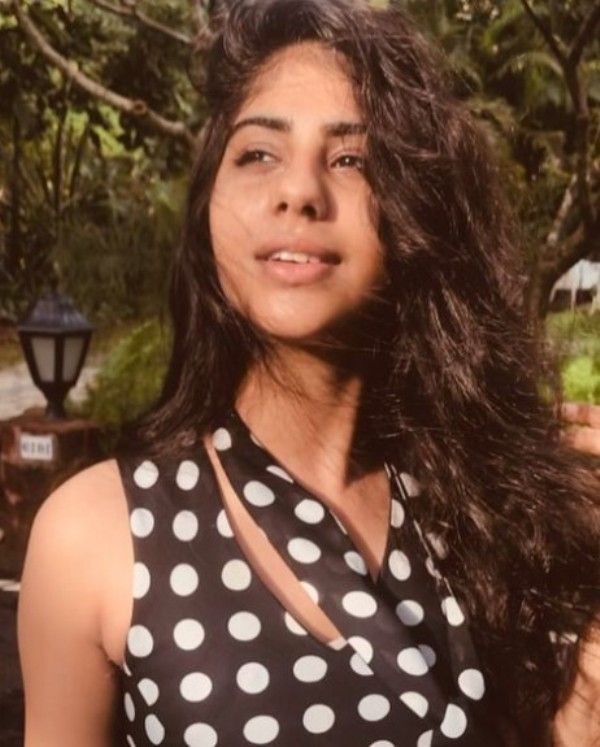 About Vedika Nawani:
Vedika is a young Indian model, actress, and influencer. She started her career at a very young age and has done unlimited ad films with prominent Bollywood artists. Vedika Nawani gained popularity through her works in Mentalhood (2020). Her upcoming works include Chatrapathi Hindi Remake (2022). Vedika started her journey with India Kids' Fashion Show. Some of her top ad films include Snickers, Amazon, Swiggy, Sobisco, Honda Amaze, Tata AIA TVC, and more… She has come a long way in modelling and acting. Vedika is also into dance and brand influencing.
Know more about Vedika through this short interview with celebrity interviewer and host Shruti Sharma…
Vedika Nawani in conversation with interviewer Shruti Sharma:
Vedika's dream destination…
Vedika: "I love beaches. My dream destinations are Greece and Maldives."
Stay beautiful or stay kind, what would you choose?
Vedika: "Stay kind, it doesn't matter how beautiful you are, you must be kind to help poor people. Offer them food, clothes, and feed them."
Gym, Yoga, or Diet, what do you follow in your lifestyle?
Vedika: "I would choose none (laughs…) but, for a short period, I would say dieting."
Does social media traffic play an important role for a celebrity?
Vedika: "It does, you should actively speak about your work and stay updated for entertainment too."
One incident that inspired you the most:
Vedika: "During the shoot of one of my movies, my director appreciated my work and said I will shine very soon. His appreciation inspired me and made me teary."
Three things you never leave the house without:
Vedika: "Cellphone, Hair Band, and Airpods"
Choose one reason why do you watch entertainment news – To stay updated, to know about your favourite celebrity or new gossip?
Vedika: "All!"
Do you ever stalk your favourite celebrity's profile?
Vedika: "I have stalked all the celebrities by now!"
Modelling or acting, what do you prefer personally?
Vedika: "I started my career as a model, but I prefer acting as I have learned a lot from this field too and I wish to explore more in acting."
When were you the happiest as of now?
Vedika: "When my teacher complimented me for my Mentalhood series. Receiving a compliment from the teacher made me very happy."
What's your usual order for dinner at a restaurant?
Vedika: "Pasta! Pasta it is… always…"
Watch the whole interview of Vedika Nawani on StarsUnfolded Channel: