7 Reasons why Jayalalithaa was so popular in Tamil Nadu
Jayalalithaa, popularly known as 'Amma' or 'Iron lady' of South India passed away on 5 December 2016, and left behind the whole of Tamil Nadu mourning. This actress-turned-politician was a mystery to many, and despite being controversial, she gained immense public support across South India and respect from other political-social figures for her leadership skills. Here are few popular schemes launched by her :
1. Amma Canteen or Unavagam
People are more concerned about their daily necessities and Amma read that, as the first populist scheme with 'Amma' branding, the city corporation-run canteens offer subsidised food at as little as 1 rupee (INR). The canteens quickly became a huge hit and are maintained by women Self Help Groups (SHG). Other Indian states such as Andhra Pradesh, Rajasthan and Delhi are running Amma-style canteens.


2. Free laptops for students
In 2011, she initiated a flagship project aimed at better educational opportunities for school and college students. Under this scheme, free laptops were distributed to the students across Tamil Nadu who have gained a certain %age in school and college exams. This scheme was also planned with the motive of encouraging digital education among students from a very early stage.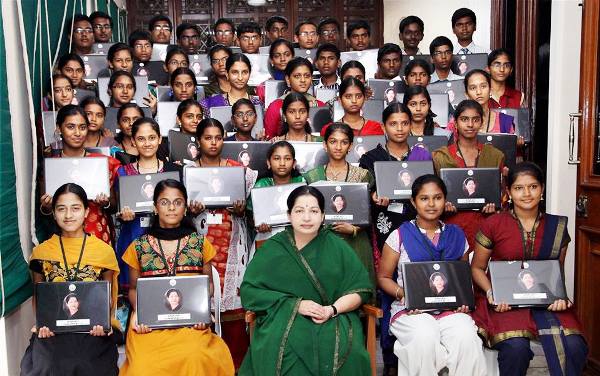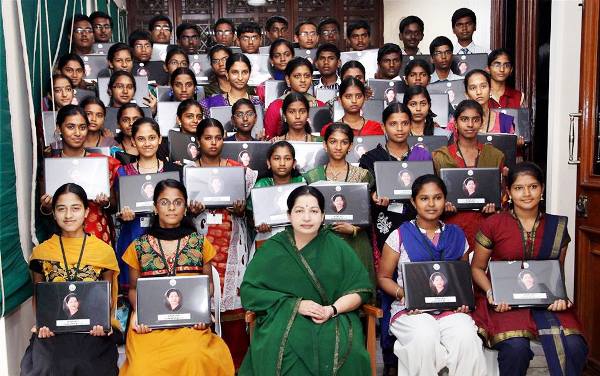 3. Baby care kits
In 2015, she introduced a baby care kit scheme for the mothers of newborn babies, under which they get 16 types of baby products worth 1000 (INR) for free. This kit contains a baby towel, dress, bed, mosquito net, napkin, baby oil, baby soap, bath soap, soap box, liquid sanitizer, nail cutter, rattle, doll, and 'Sowbhaghya Legiyam' (a medicinal preparation to improve mother's health).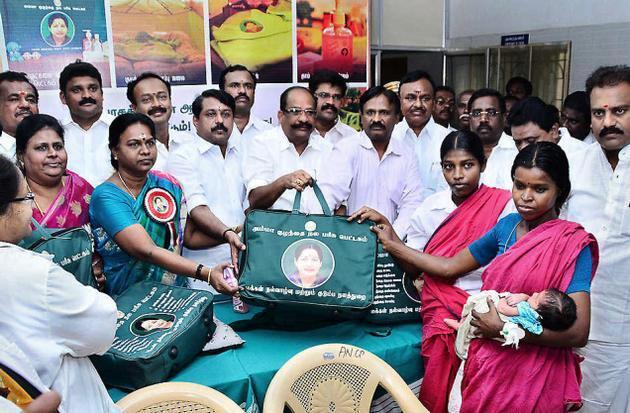 4. Cheap mineral water
In 2013, she launched a water distribution scheme so that hygienic water can reach the people at cheap rates. The price was fixed at 10 rupee (INR)/litre, which is even lower than the price of the water sold by the Indian railways.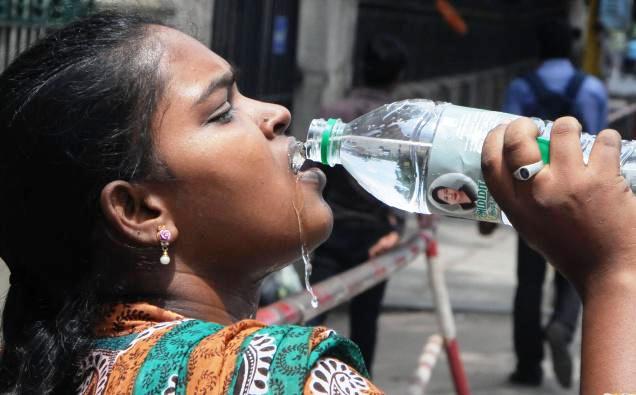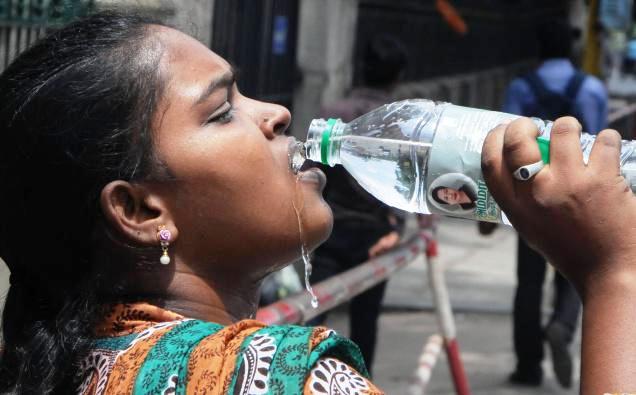 5. Amma cement
In 2014, she came up with the Amma cement scheme by introducing subsidized cement. By this scheme, her government purchased 2 lakh tonnes of cement from private manufacturers every month and sold it for a much lower price of 190 rupee (INR)/50-kg bag.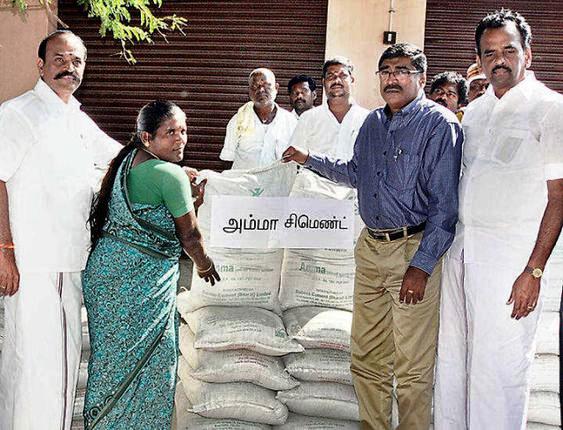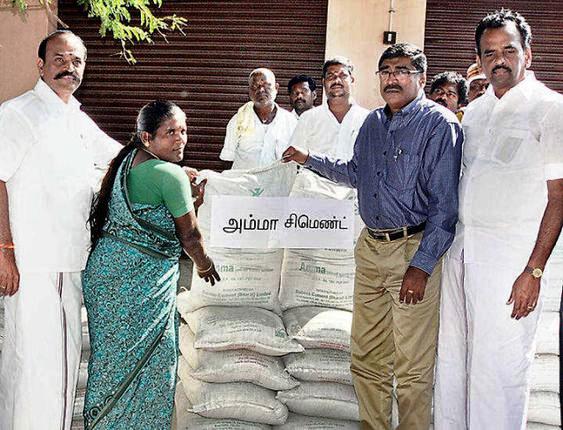 6. Amma Pharmacy
In 2014, she set up 'Amma Pharmacies' to sell essential life-saving medicines at a 'fair price'. This scheme provides medicines at special discounts ranging from 20 to 35 percent. This scheme helped poor people who could not afford to buy medicines due to high prices at private outlets.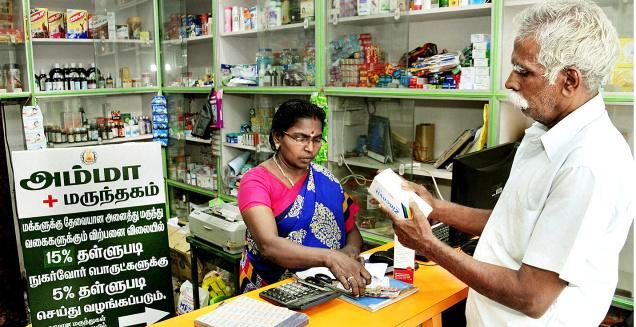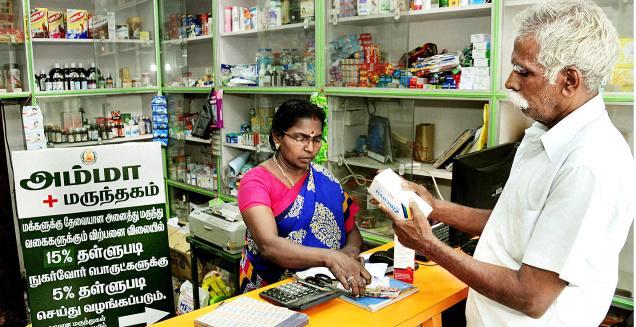 7. No more power crises!
The widespread occurrence of power cuts was a big issue in villages across Tamil Nadu, as remote areas used to get a load shedding for more than 12 hours. As a result, many small industries were on the verge of shutting down. Amma in her 2nd consecutive term tackled this issue by giving a strong push to solar energy. The government also provided 200-750 units of free electricity to handloom and power loom weavers.