AB De Villiers Workout And Diet Routine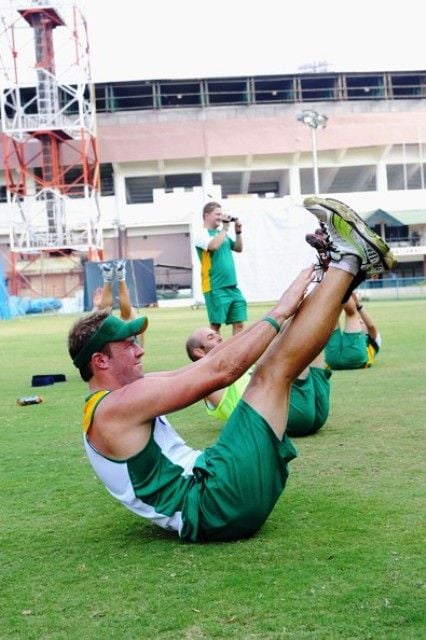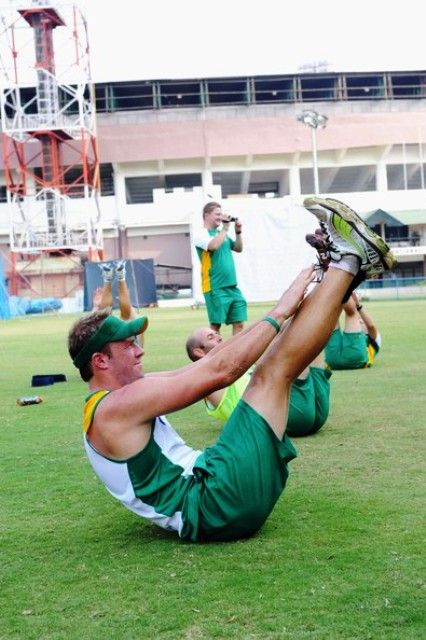 South African captain, and batsman, AB De Villiers is quite fit for his age. At just 33 years of age, he has set marvelous amount of milestones. He is certainly counted amongst the best batsmen all over the world. The star plays for South Africa as the captain and in the Indian Premier League as a player of Royal Challengers Bangalore.
He is sometimes called one of the most destructive batsmen in the world of cricket and has an average more than 50 in both ODIs as well as Tests. He has proved himself in both short and long format of the game. In his cricket career, Ab de Villiers has made over 18500 runs, 9000 of which have had a striking rate of 54.28 and he also holds the record for making the fastest 50, century and 150.
One of the amazing qualities of De Villiers is that he is extremely humble and does not consider himself to be amongst the best cricketers. He is constantly working on his skills to better himself as a sportsman, which is why he has always had a consistent game that always plays well. He has no overconfidence, and that is his asset. Overconfidence always weighs you down.
Workout Routine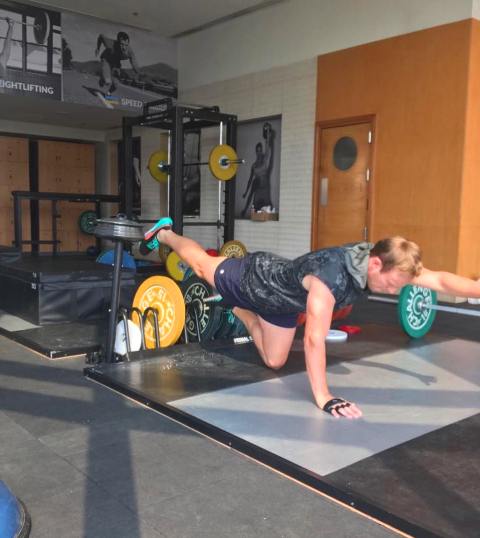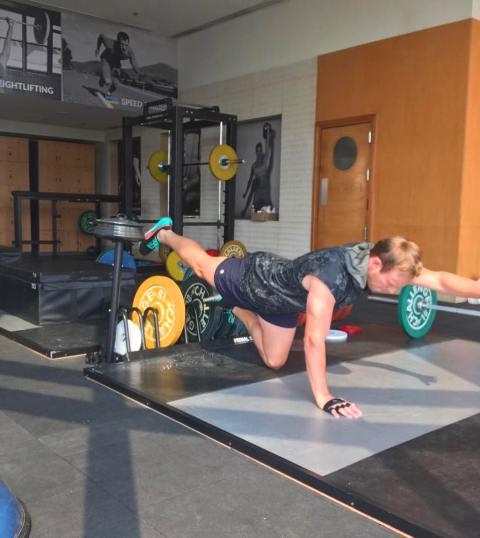 Running is a crucial part of a cricketer's work out. One has to be quick to make runs and catch out balls and stop the other team from making more runs. It is great for AB that his upbringing has included long distance running. His parents have always run Comrades Marathon as so as De Villiers. It is quite challenging.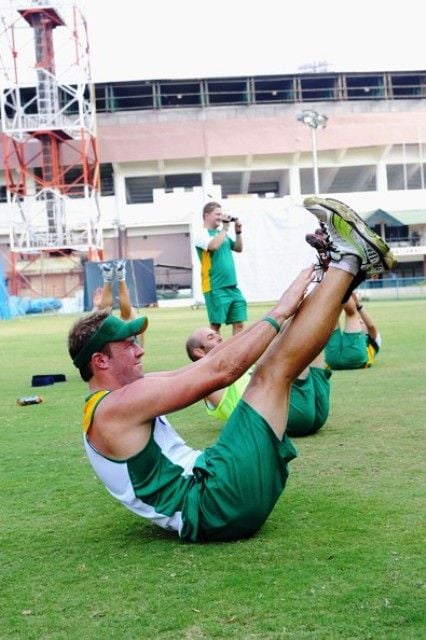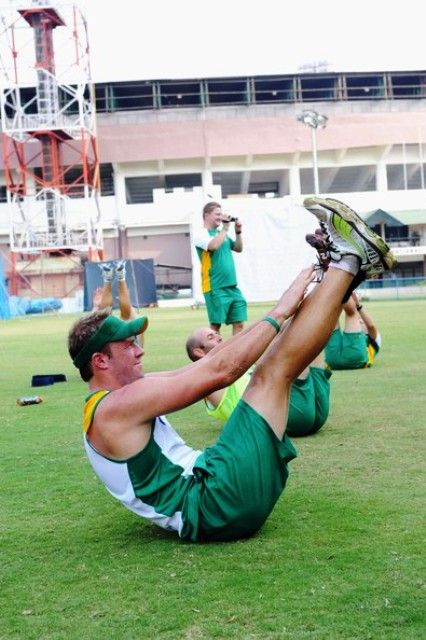 Although AB's dad is a doctor, he is also kind of a sports enthusiast who loves to play Rugby. He has also encouraged De Villiers to get into sports from a very tender age, and that is how he chose cricket as his career option. He shared, "I grew up loving sports and will always love sports, but I do realize there is more to life. It is all about finding the right balance." Indulging yourself in various sports is the most effective and interesting form of exercise.
AB De Villiers' core gym exercises include:
Squats
Push Ups
Pull Ups
Leg Raises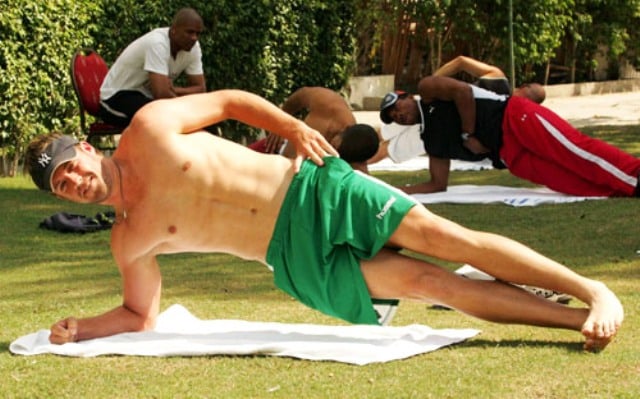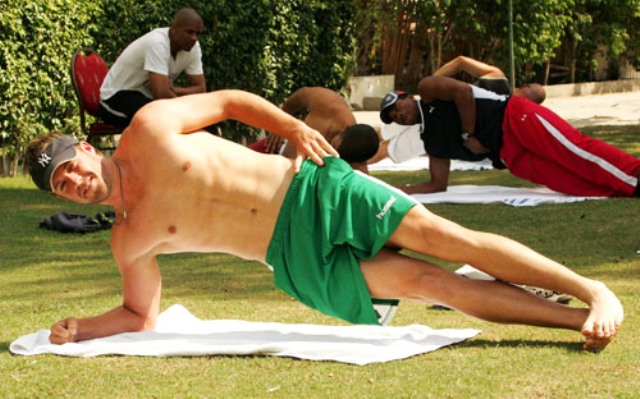 Abs Workout
Bench Press
Crunches
Planks
Weightlifting
He likes to stay hydrated before his work out and often takes the protein shake. Watch the video to know more about his fitness secrets:
Diet Plan
As he seems to travel a lot, mostly for matches, it becomes difficult to keep a healthy diet. But despite these hurdles, De Villiers does manage to eat healthy most of the time.
He likes to eat salmon, chicken, and tuna as a healthy source of protein.
More sources would be milk, eggs and cereal and some protein shake.
He does have a couple of cheat days but only once in a while.
He loves red wine, seafood and Italian as his cheat meals.