Arunachalam Muruganantham (Padman) Life-History & Success Story
When the cleanliness and sanitation drives are doing rounds across the country, the story of Arunachalam Muruganantham, a school dropout from a poor weavers family in southern India, is like providing a threshold to these drives. He has revolutionised menstrual health for rural women, not just only in India, but in many other developing countries by inventing a simple machine they can use to make low-cost sanitary pads. Let's delve into the detail of the inspiring story of India's Padman: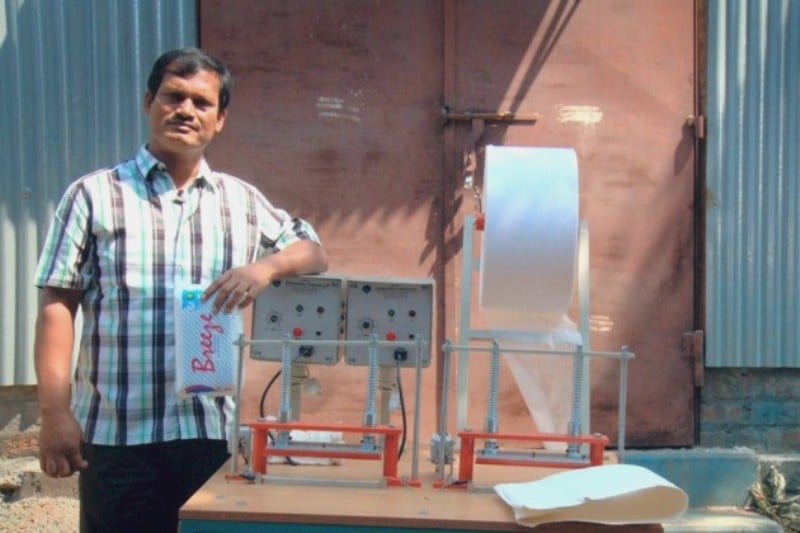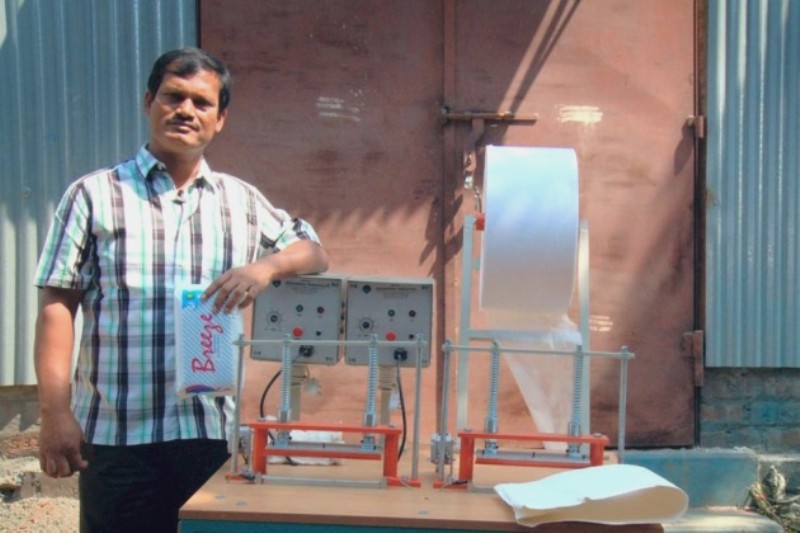 Grew Up in Poverty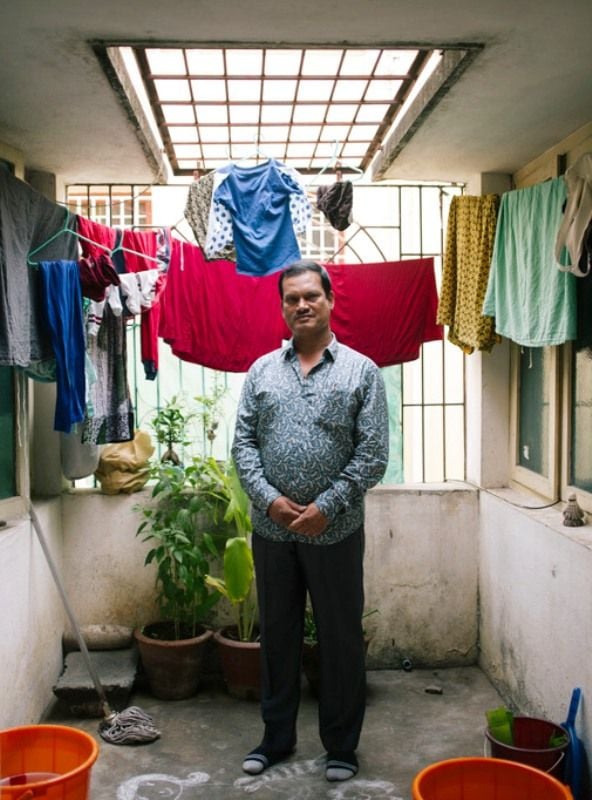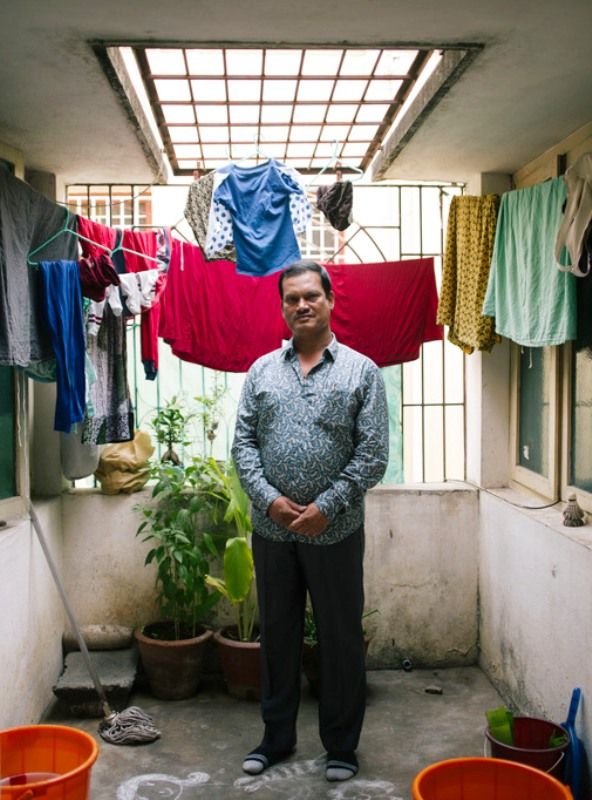 Muruganantham was born into a family of hand-loom weavers in Coimbatore, India. When he was still a child, his father, S. Arunachalam (a hand-loom weaver), died in a road accident. The shadow of poverty engulfed the whole family, and to help in his studies, his mother started working as a farm labourer. Muruganantham couldn't withstand his mother's misery for long, and at the age of 14, he dropped out of school. For subsistence, he did odd jobs like- as a farm labourer, a machine tool operator, a welder, etc. He also supplied food to factory workers.
Impress Your Wife & Become An Inventor!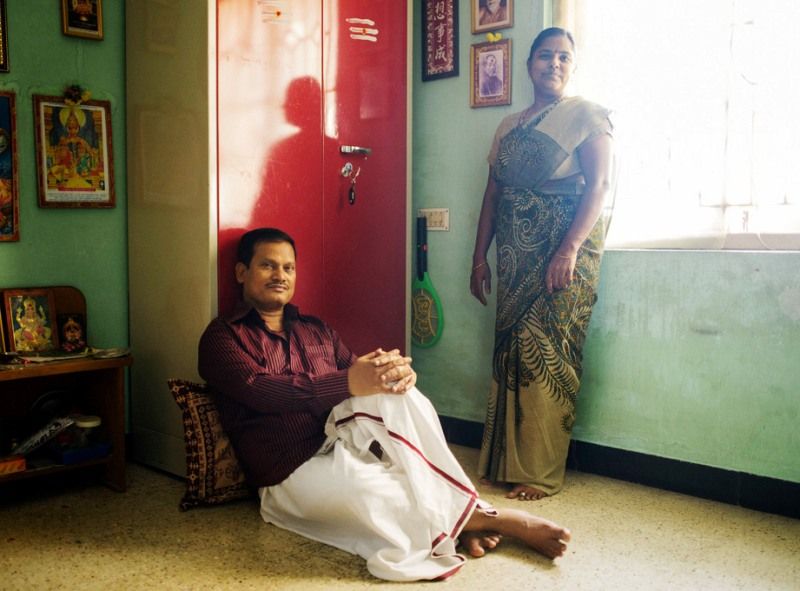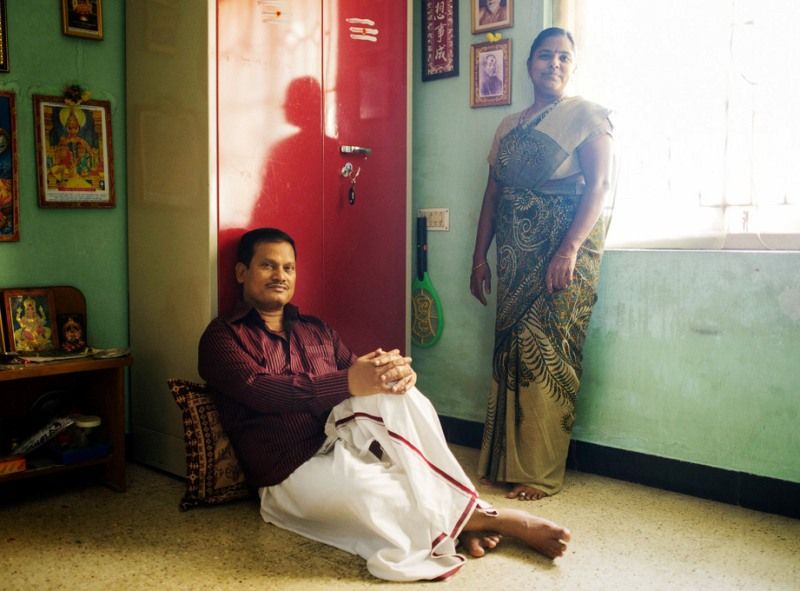 Like every now and then, most of the people try to invent different ways to impress their wives, so was Muruganantham. It all began after he got married to his wife Shanthi in 1998. One day, he noticed that his wife was hiding something from him, and when he asked, he found that it was nothing but old rags, which were used by his wife as sanitary pads during her menstruation; as the sanitary pads available in the market were too costly to afford by her family. To impress his wife, Muruganantham designed a prototype pad and presented it to her and asked her to test it. However, the feedback was negative as it was useless for her, and she continued using the old rags.
The Menstrual Man!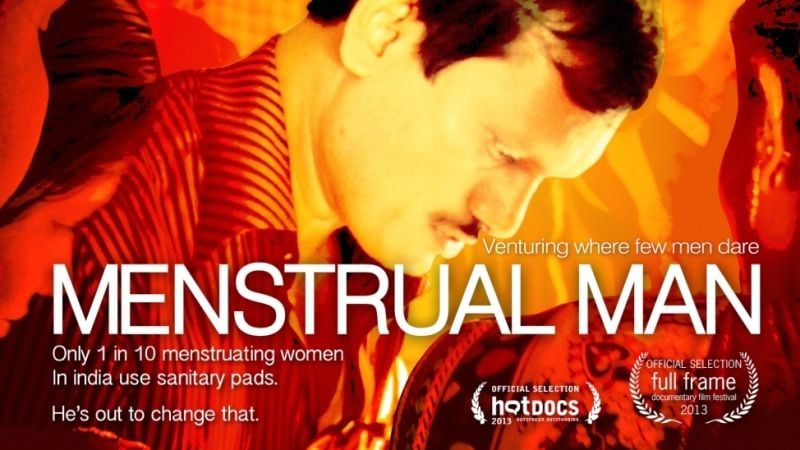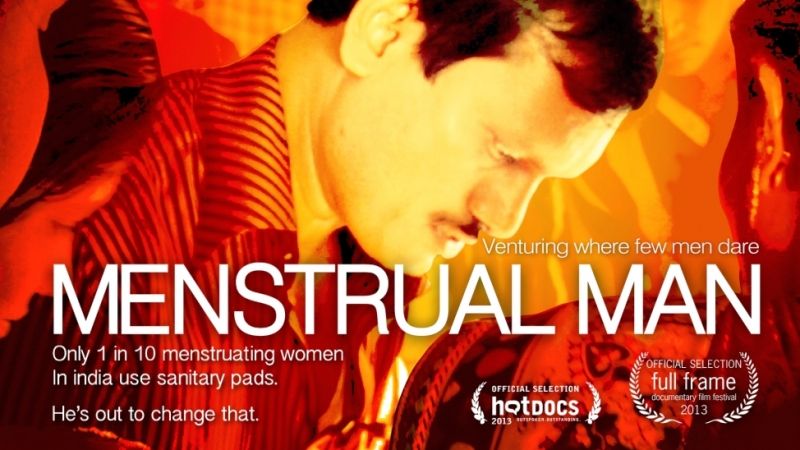 What was the difference between his pads and those available at the shop? He started experimenting with different materials. But there was a snag- every time he had to wait a month before his wife could test each new prototype. He needed volunteers to test his prototypes. He approached female students of a medical college close to his village. Most of them rejected his offer, and some of them, who actually tested his pads, were too shy to give detailed feedback. Left with no alternative, Muruganantham decided to test the pads himself. He created a "uterus" from a football bladder and filling it with goat's blood. He ran, walked and cycled with the artificial uterus under his clothes to test his sanitary pad's absorption rates. Inspired by his story, a prize-winning documentary- Menstrual Man was made by Amit Virmani.
Left Alone!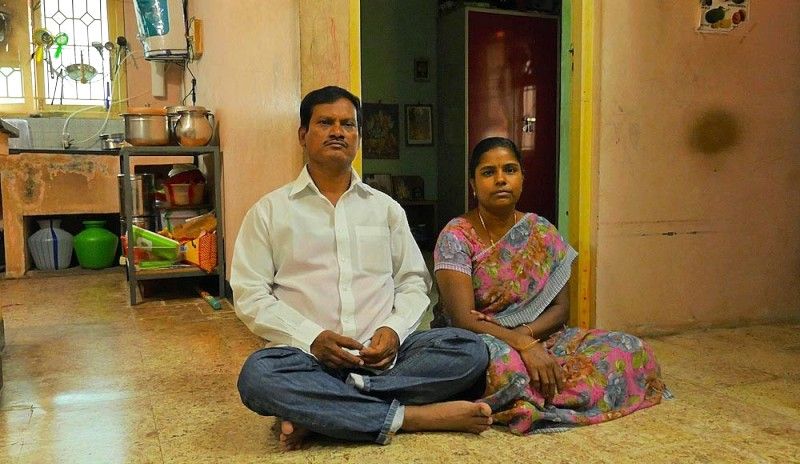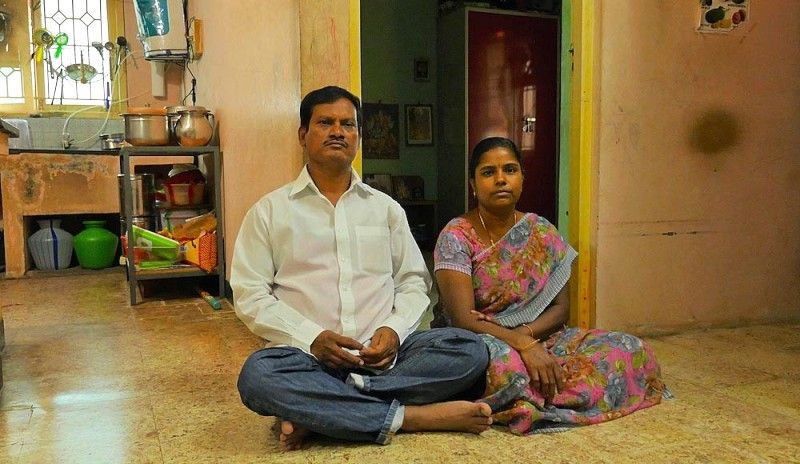 The foul-rotten smell coming out of his clothes led people boycotting him. Everyone thought he'd gone mad. After 18 months that he had started the research for his wife, she left him, and after some time, her mother also left him. He had become a pervert, and his village ostracised him. The worst scenario was that the villagers became convinced that he was possessed by some evil spirits, and were about to chain him to a tree to be healed by a local soothsayer. Muruganantham only escaped the treatment by agreeing to leave the village. In an interview, Muruganantham said- "My wife gone, my mum gone, ostracised by my village" he says. "I was left all alone in life." Still, he continued his efforts making affordable sanitary pads.
The Making of A Low-Cost Sanitary Pad Machine!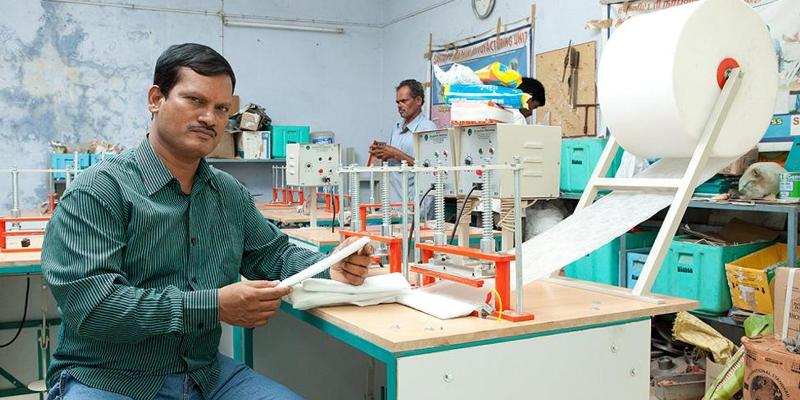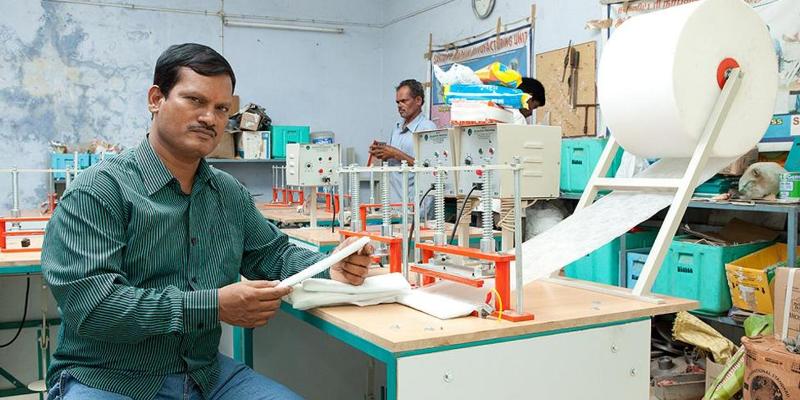 The biggest mystery for him was what sanitary pads were made of. Somehow, he came to know that it was cotton. However, the cotton that he was using was different from that of the multinational companies. As he didn't speak much English, a college professor helped him writing to the big manufacturing companies. In the process, Muruganantham also spent almost 7,000 rupees on telephone calls. Finally, a Coimbatore-based textile mill owner requested him some samples. A few weeks later, Muruganantham came to know about the actual material used in making the sanitary pads- Cellulose, from the bark of a tree. It had taken him 2 years and 3 months to discover what sanitary pads are made of. However, a snag was still there- the machine required to make sanitary pads out of this material cost thousands of dollars. He would have to design his own. After a 4-and-a-half year of experiments, he came out with a low-cost method for the production of sanitary towels.
First Recognition!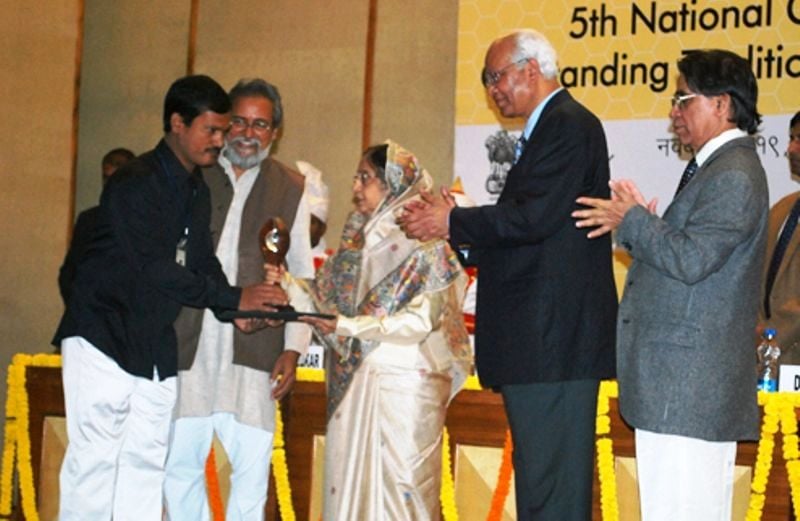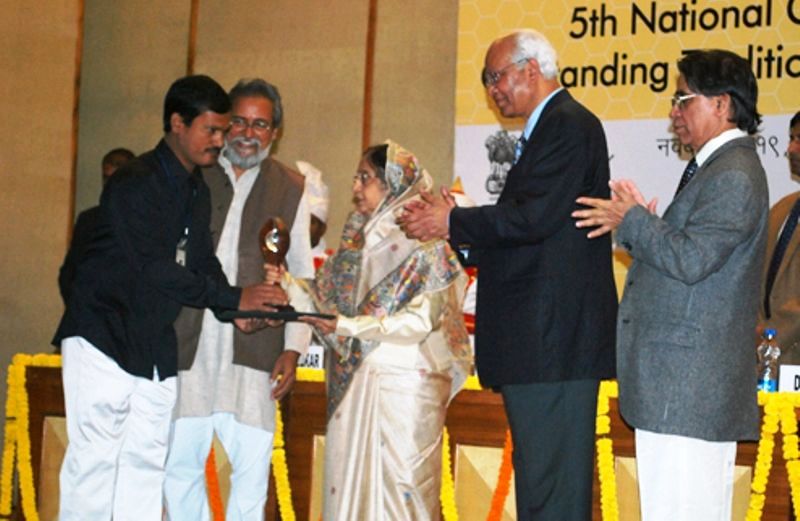 Muruganantham's 1st model was mostly made of wood, and when he showed it to the scientists of IIT Madras, they entered his machine in a competition for a National Innovation Award. His model came first among 943 entries. The then President of India, Pratibha Patil awarded him for his innovation- quite an achievement for a school dropout.
Fame & Fortune!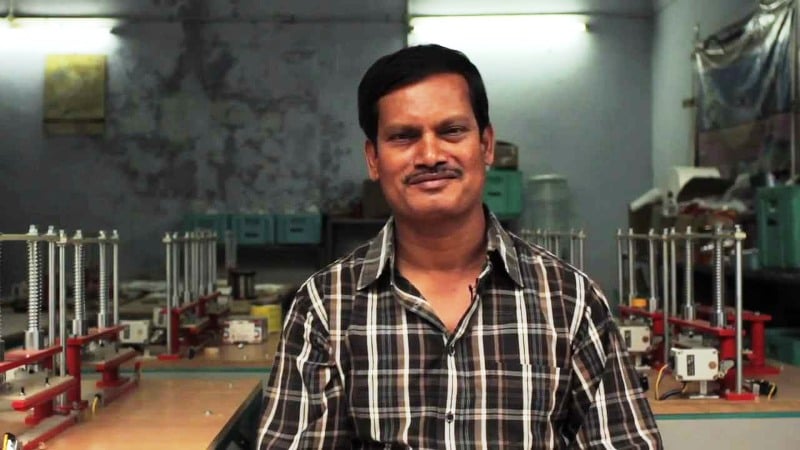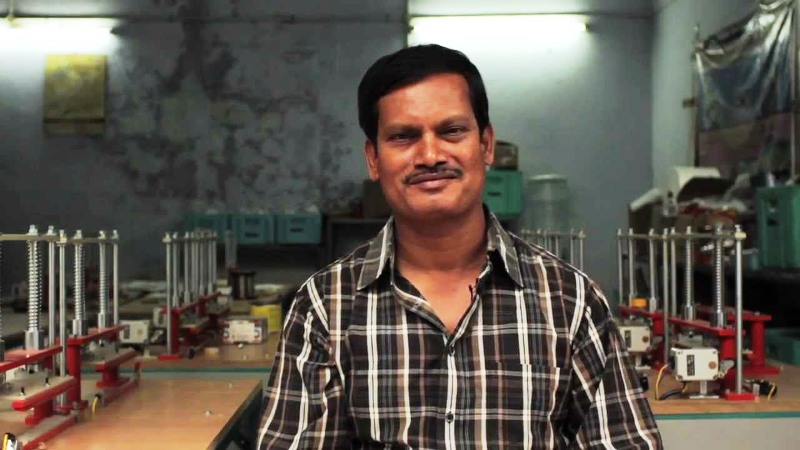 Suddenly, Muruganantham was in the limelight, and the irony is, after 5-and-a-half years, he received a call from his wife, Shanthi. He founded Jayaashree Industries, which now markets low-cost sanitary napkin-making machines to rural women across India. He was set for fame and fortune, but he wasn't after profit. He had patent rights to the only machine in the world to make low-cost sanitary napkins. Anyone with an MBA would immediately accumulate the maximum money.
Expanding Business!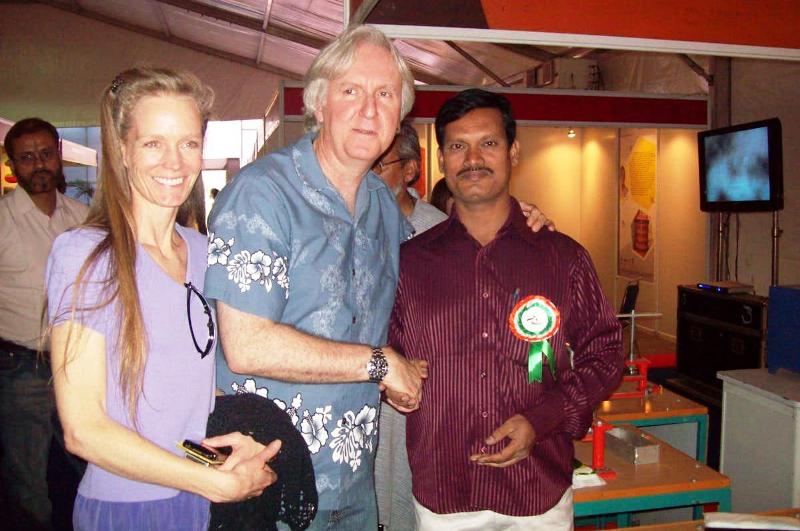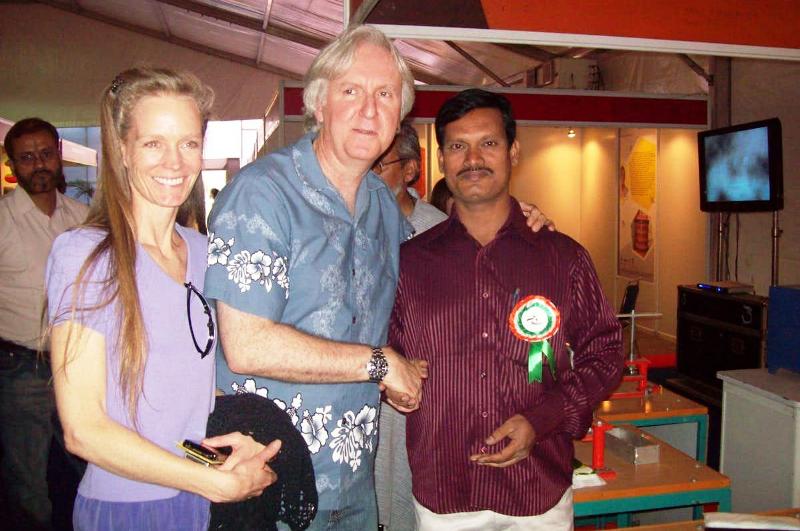 Muruganantham built 250 machines in 18 months and took out them to the most underdeveloped and poorest states in India- the so-called BIMARU states (Bihar, Madhya Pradesh, Rajasthan, and Uttar Pradesh). Most of his clients are women's self-help groups and NGOs. A manual machine cost around 75,000 Indian rupees; while a semi-automated machine costs more. Each machine provides employment for 10 and converts 3,000 women to pad usage. Each machine can produce 200-250 pads a day, which sell for an average of about 2.5 rupees. His business is expanding to 106 countries across the globe, including Mauritius, Kenya, Nigeria, Bangladesh, and the Philippines.
From A School Drop Out to Harvard!
Muruganantham has become well known as a social entrepreneur and has given lectures at many prestigious institutions including IIM Ahmedabad, IIM Bangalore, IIT Bombay and Harvard.
TED Talks
He has also appeared as a speaker at TED Talks.
On the List of Time Magazine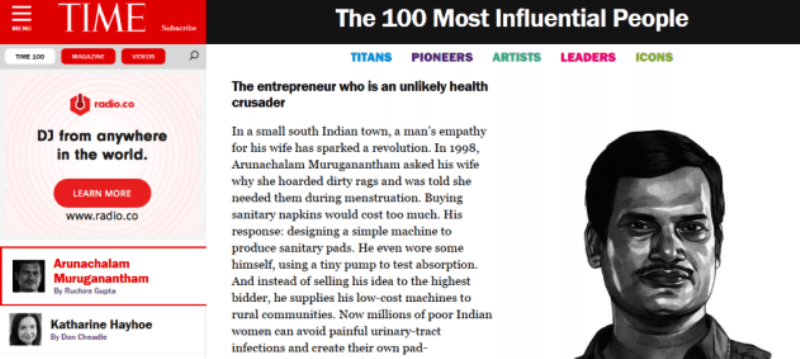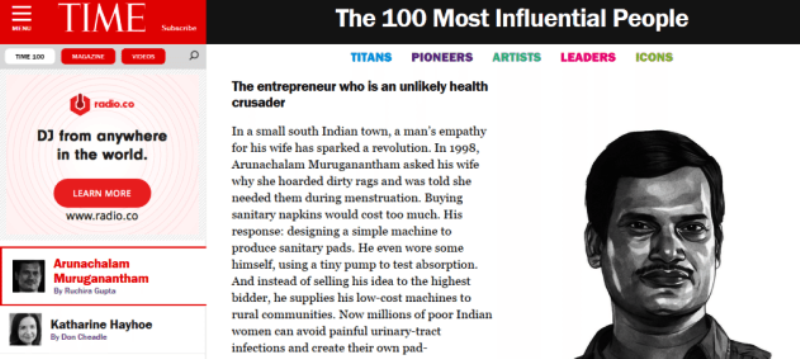 Impressed by his noble work, Time Magazine placed him on its list of 100 Most Influential People in the World in 2014.
Padman to Padma Shri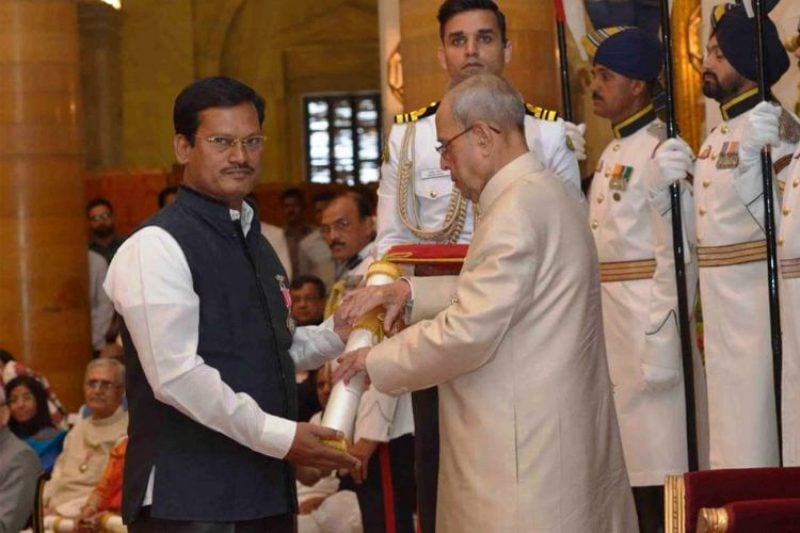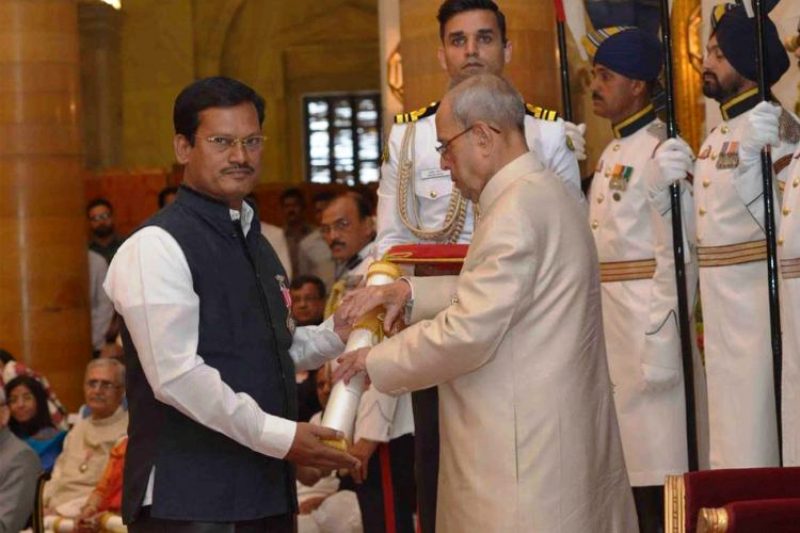 In 2016, the Government of India honoured him with the 4th highest Civilian Award- Padma Shri. He received the Award by the then President of India Pranab Mukherjee.
The Bollywood Connection!
Inspired by his work, writer & director R. Balki decided to make a feature film titled "Padman." Akshay Kumar played the role of Arunachalam Muruganantham (as Lakshmikant Chauhan) in the film.
His Mission!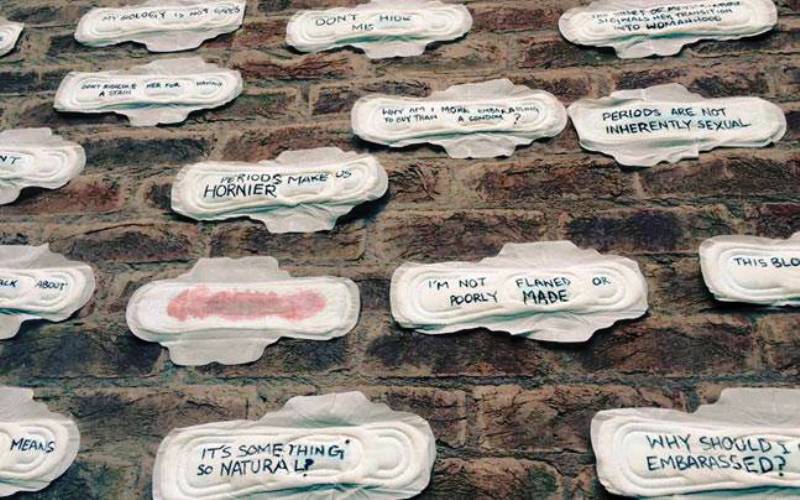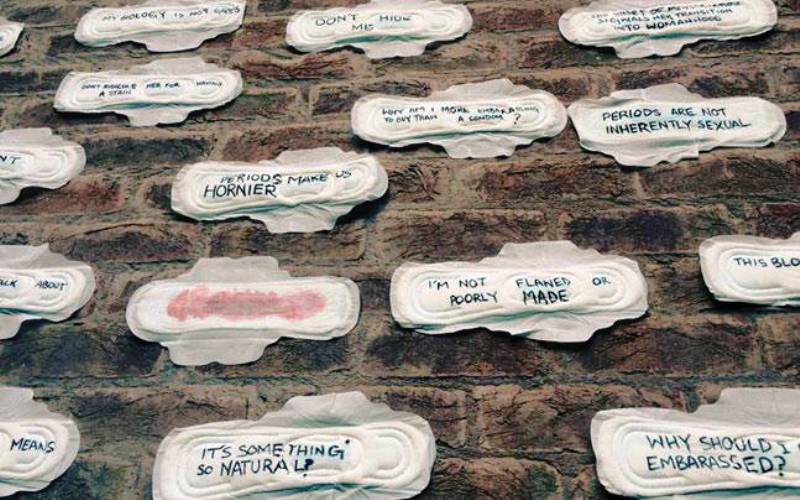 Muruganantham's mission was not just to make affordable sanitary pads, but also to create jobs for rural women. His primary concern is India's taboos around menstruation- women can't visit public places or temples, they are not allowed to touch the water supply or cook- in fact, they are considered untouchables. Initially, his aim was to create one million jobs for poor women; now, he aims 10 million jobs worldwide.
His Philosophy about Life!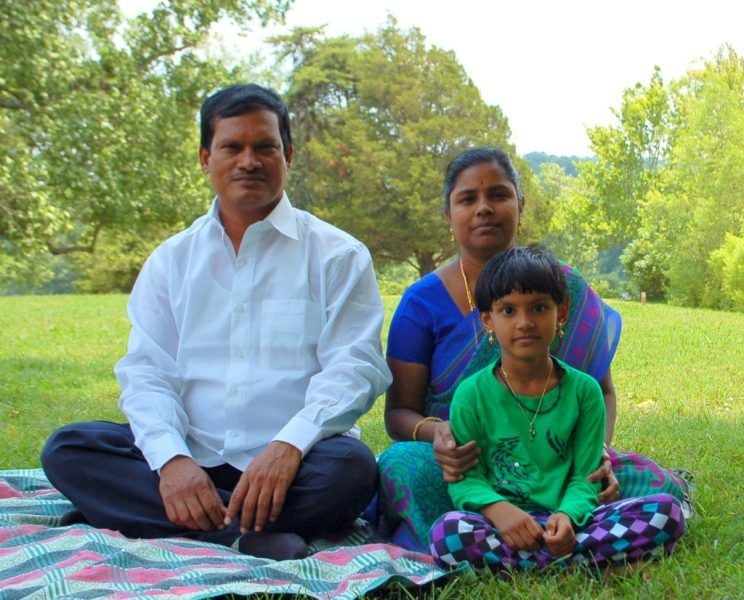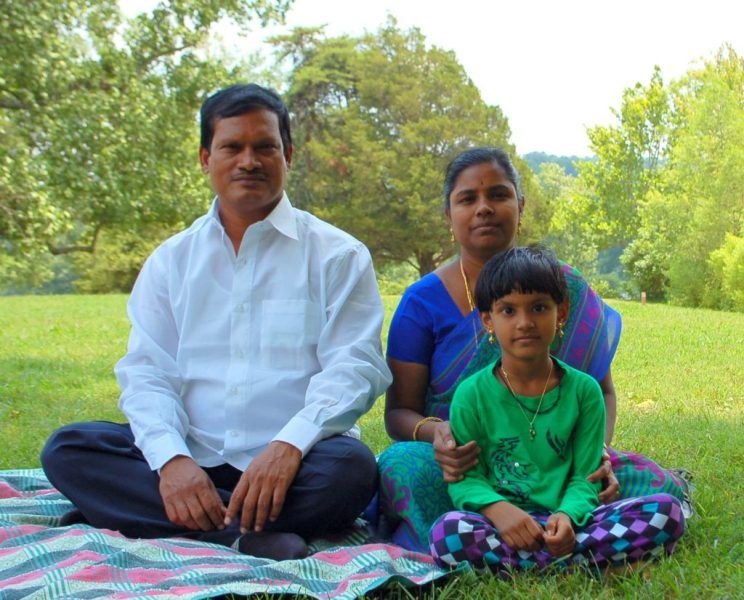 Muruganantham now lives with his family in a modest apartment. He says that he has no desire to pile-up fortunes "If you get rich, you have an apartment with an extra bedroom – and then you die"- Muruganantham says further.
For the detailed profile of Arunachalam Muruganantham, click here: