Asifa Bano (Kathua Rape Case) Age, Biography, Family, Facts & More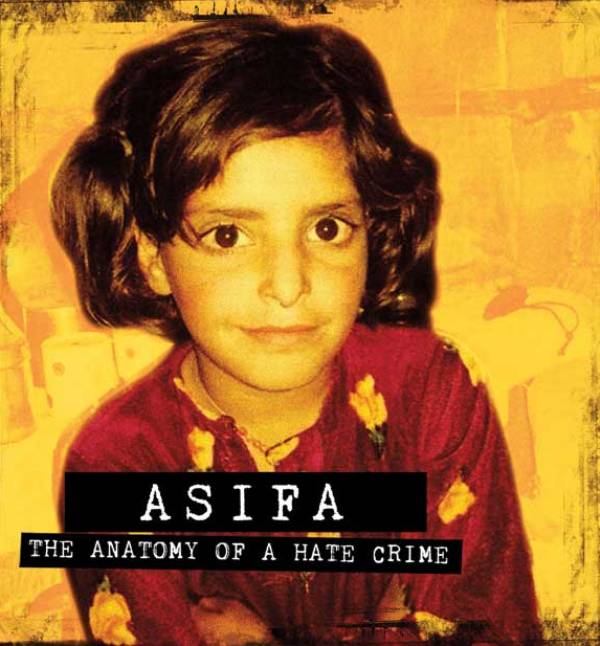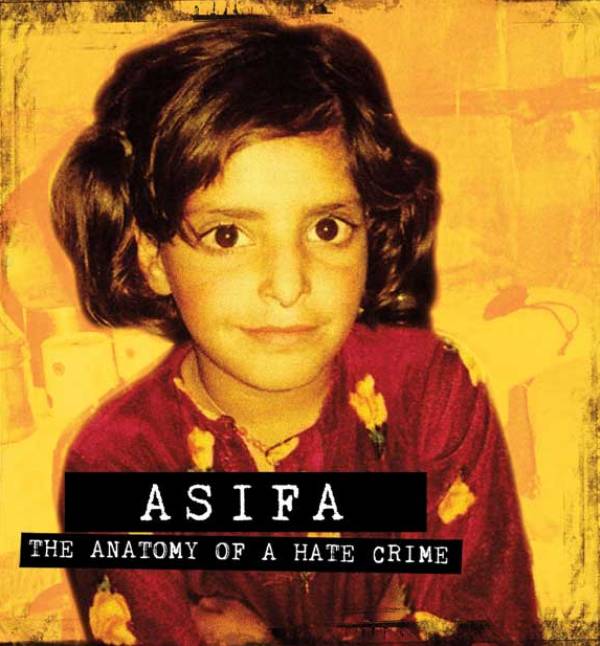 Bio/Wiki
Real Name
Asifa Bano
Personal Life
Date of Birth
Year, 2010
Birthplace
Kathua, Jammu & Kashmir, India
Date of Death
13 January 2018 (body was found on 17 January 2018)
Place of Death
Kathua, Jammu & Kashmir, India
Age (at the time of death)
8 Years
Death Cause
Killed after Gang Rape
Nationality
Indian
Hometown
Kathua, Jammu & Kashmir, India
School
Not Known
Religion
Islam
Caste/Community
Bakarwal (Muslim nomadic shepherds called Gujjars)
Family
Parents
Father- Muhammad Yusuf Pujwala (Foster), Muhammad Akhtar (Biological)

Mother- Naseema Bibi (Foster)

Siblings
Brother- Not Known
Sisters- 2 (both were step sisters who died in an accident)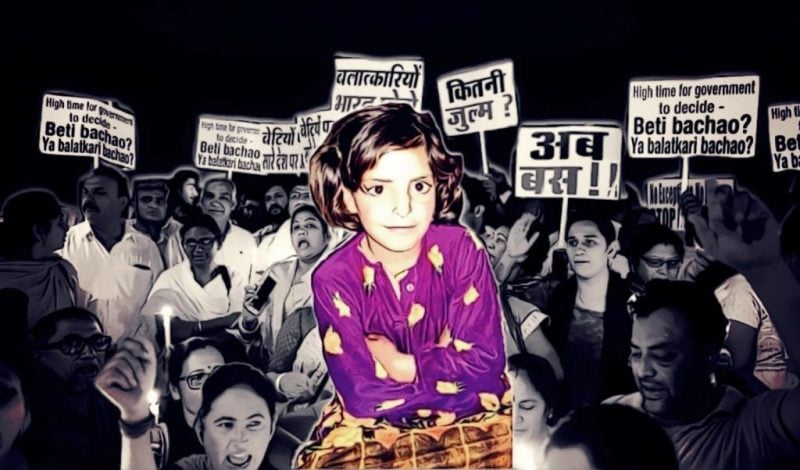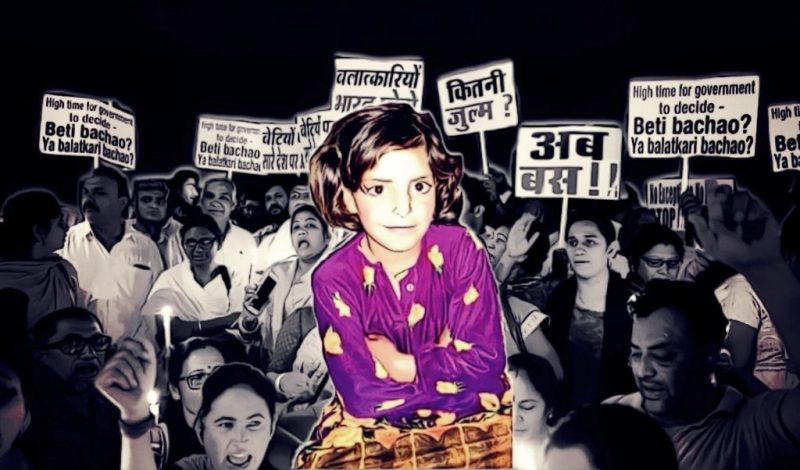 Some Lesser Known Facts About Asifa Bano
Asifa Bano was an 8-year-old girl from Kathua district in Jammy & Kashmir.
In January 2018, Asifa made headlines after she was brutally gang-raped and murdered, while grazing her horses in a meadow near her home.
Asifa was a Bakarwal, a nomadic tribe of Jammu & Kashmir who move along with their livestock and spend summers at high altitude and winters in the plains.
Asifa was adopted by Muhammad Yusuf Pujwala on the insistence of his wife Naseema Bibi, as the couple had lost their two daughters in an accident some years ago. Asifa was the daughter of Muhammad Yusuf Pujwala's brother-in-law, Muhammad Akhtar.
They adopted Asifa in 2010 and named her Asifa. At that time, Asifa was 2-year-old.
Muhammad Yusuf Pujwala settled near Rasana village in Kathua district about 10-12 winters ago, a region where Bakarwals have been facing opposition from local Dogra Hindus; on the pretext of changing the demography of Hindu-majority Jammu by Muslim-majority Kashmir Valley. It was this hatred and suspicion, which consumed the life of 8-year-old Asifa.
To scare Bakarwals, Sanji Ram, a 60-year-old retired revenue officer (Patwari) hatched a plan to abduct Asifa and kill her to instil fear among the Bakarwal community.
According to the charge sheet filed by the J&K Police, Sanji Ram took SPO Deepak Khajuria and his juvenile nephew in confidence.
On 7 January 2018, Sanji Ram asked his nephew to kidnap Asifa, who often used to graze her horses in a forest near Sanji Ram's house.
On 8 January 2018, juvenile shared the plan of Asifa's abduction with his friend Parvesh Kumar (Mannu).
On 9 January 2018, juvenile, along with Mannu, bought local doping substance and sedative tablets.
On 10 January 2018, juvenile and his uncle Sanji Ram spotted Asifa enquiring a woman about her ponies. Juvenile and Mannu told Asifa they had seen the ponies and led Asifa to the jungle, where juvenile drugged Asifa and raped her. Mannu too tried to rape her. Then, they locked her in a temple caretaken by Sanji Ram.
On 11 January 2018, Asifa's parents enquired Sanji Ram about their missing girl. Ram led astray them and told them she might have gone to some relative's home. The same day, juvenile called Sanji Ram's son Vishal Jangotra, who is pursuing a Bachelor's degree in agriculture in Meerut, and asked if he wanted to rape her.
As the news spread in the area, Bakarwals staged protests, forcing police to assign two officers to search Asifa. One of those who was assigned, Deepak Khajuria, was himself involved in the crime.
On 12 January 2018, Vishal reached Rasana from Meerut.
On 13 January 2018, Vishal and his father Sanji ram, juvenile, and Mannu went to the temple, where Vishal and juvenile, both raped Asifa, turn-by-turn, all the day. In the evening, Sanji Ram told them it was time to kill her. Vishal, Mannu and the juvenile took Asifa to a culvert. SPO Deepak Khajuria also reached there and told them he too wanted to rape her before she was killed. After Deepak raped Asifa, the juvenile raped her again. After the gang-rape, Deepak strangulated Asifa with her stole. Then, juvenile hit Asifa twice on the head with a stone.
On 15 January 2018, they dumped her body in the jungle.
On 17 January 2018, Asifa's body was found by a local.
When Asifa's parents and relatives went to bury her in a graveyard, Hindu right-wing activists threatened them with violence if they were to continue with the burial, as they thought it would pollute their Hindu-land with Asifa's Muslim body.
On 23 January 2018, the Jammu and Kashmir chief minister, Mehbooba Mufti, ordered an investigation by the J&K crime branch.
The trial of the Kathua Case began in Jammu and Kashmir on 16 April 2018 before the Principal Sessions Court judge, Kathua.
Later, there was a demand to shift the hearing of the case from Kathua to Chandigarh; however, it was denied by the Supreme Court of India.
On 7 May 2018, the Supreme Court of India shifted the case from Jammu and Kashmir to Pathankot in Punjab. The apex court also instructed the trial to be fast-tracked. The trial also was being held in-camera as per instructions from the Supreme Court.
After more than 100 hearings, which was ended on 3 June 2019, a special court in Pathankot convicted six out of seven accused of rape and murder. However, the seventh accused Vishal, son of Sanji Ram, was acquitted.
On 16 November 2022, the Supreme Court held that one of the accused was not a juvenile and ordered that he should be tried afresh as an adult for the offences.
Asifa's foster mother Naseema Bibi describes Asifa as a "chirping bird" who ran like a "deer." When they travelled, she looked after the herd.
Here's the story of Asifa in the words of her parents:
For a detailed story of Kathua Rape Case, click here: