Divya Narendra Age, Caste, Wife, Children, Family, Biography & More
Quick Info→
Nationality: American
Net Worth: $60 Million
Profession: Businessman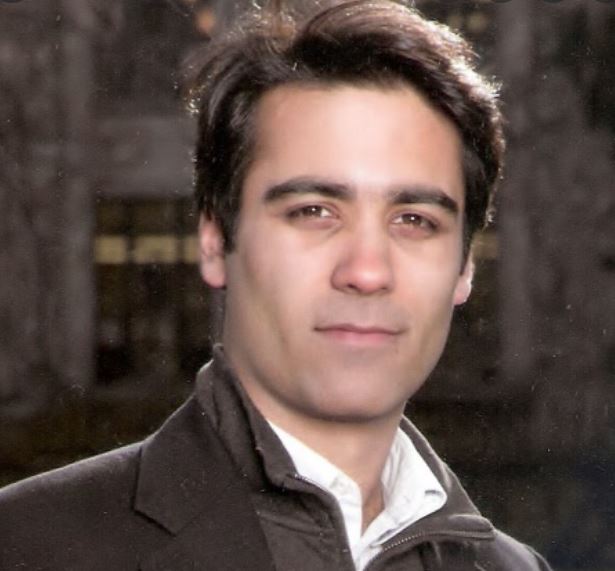 Bio/Wiki
Profession
• Businessman
• Entrepreneur
Famous for
He is famous for his character played by Max Minghella in The Social Network released in 2010.
Physical Stats & More
Height (approx.)
in centimeters- 176 cm
in meters- 1.76 m
in feet & inches- 5' 8"
Eye Colour
Dark Brown
Hair Colour
Brown
Career
Founded
• ConnectU
• SumZero
Personal Life
Date of Birth
18 March 1982
Age (as of 2022)
40 Years
Birthplace
Bronx, New York
Zodiac sign
Pisces
Nationality
American
Hometown
New York City
School
Townsend Harris High School
College/University
• Harvard University from 2000 to 2004
• Pritzker School at Northwestern University from 2009 to 2012
• Kellogg School of Management at Northwestern University from 2009 to 2012
Educational Qualification
• A.B. cum laude in Applied Mathematics
• Juris Doctor (J.D.) Degree
• Masters in Business Administration

Ethnicity
Hindu
Hobbies
Playing Guitar
Controversies
He filed and won a lawsuit against Facebook for stealing his idea of creating a social networking website [1]

NDTV
Relationships & More
Marital Status
Married
Marriage Date
17 June 2017
Family
Wife/Spouse
Phoebe White

Parents
Father- Dharamjit Narendra Kumar (geriatrician and palliative medicine specialist)
Mother- Sudhanshu Narendra (Sudhanshu Narendra)

Siblings
Brother- Varun Narendra

Favourites
Book
Rowing Blazers
Money Factor
Assets/Properties
He owns of an industrial-style loft in Tribeca. [2]

Forbes
Net Worth (approx.)
$ 60 Million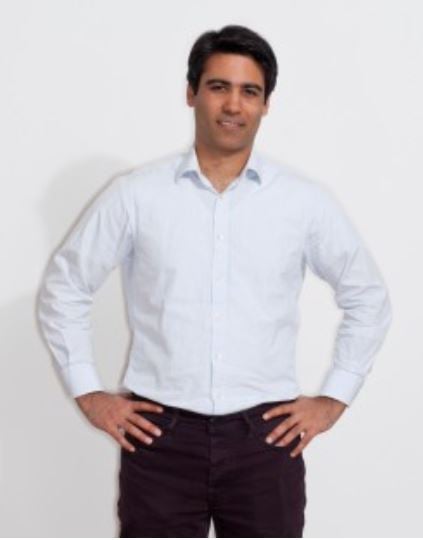 Some lesser-known facts about Divya Narendra
Divya Narendra is an American businessman and entrepreneur who co-founded SumZero. In his college days, he also co-founded Harvard Connections which later launched as ConnectU. He is the first person to come up with the idea of a social networking platform and won a lawsuit against Mark Zuckerberg for stealing it.
Divya Narendra was born in New York, America, and spent his early life living in Bayside, Queens. He is from an Indian immigrant family who shifted to the United States before his birth. His parents now live at Sands Point, New York.

He was a bright student and always cleared his exams with a good SAT score. After his early education, he went to Townsend Harris High School in Flushing, Queens, and later joined Harvard University in 2000 and graduated with an A.B. cum laude in Applied Mathematics in 2004.

Divya was studying at Harvard when he came up with the idea of creating a social networking platform for university students with plans to expand to other colleges and then to a larger community. He commenced work on this project with his friends Tyler Winklevoss and Cameron Winklevoss. In December 2002, they discussed it with their programmer friends to find someone who could work on it. The first person who agreed to work on this project was Sanjay Mavinkurve who worked on it until spring 2003, when he graduated from Harvard and joined Google. The second programmer to work on this project was Divya's friend Victor Gao. Divya Narendra and the Winklevoss brothers offered Gao to become a full-time partner for this project but he denied the offer and agreed to work on hire and pay capacity. Gao worked on this website until the fall of 2003 and left the project due to some other commitments. He suggested Narendra and Winklevoss brothers to reach out to Mark Zuckerberg for taking over the programming work of this project. By this time, a major chunk of the programming work was done and the project just needed finishing touches to make that social media platform fully functional. It was the beginning of November 2003, when Narendra emailed Mark Zuckerberg stating a project brief to know if he was interested. The email read,


We're very deep into developing a site which we would like you to be a part of and … which we know will make some waves on campus.'

Mark Zuckerberg showed interest in this project and started discussing it with Narendra and the rest of the Harvard Connection team. On 25 November 2003, he met the Winklevoss brothers and Narendra at the Harvard Kirkland House's dining hall where he agreed to take over the programming duties of this project. They explained to Zuckerberg, the type of social networking platform they wanted to create. They also explained their plans to expand to other schools, discussed the importance of confidentiality, and explained to him why it was important to do it first. After this discussion, Zuckerberg gave an oral commitment to work on this project as a partner and agreed to take over Sweat Equity as compensation. After this, he was given the private server location along with the password to work on the Harvard Connection website. Mark took his time to go through the project and on 30 November 2003, he sent an email to Cameron Winklevoss. He wrote that the project seemed easy for him to complete as most of the work is already done. The email reads,

I read over all the stuff you sent and it seems like it shouldn't take too long to implement, so we can talk about that after I get all the basic functionality up tomorrow night.'

He sent his next email on 1 December 2003, he wrote,

I put together one of the two registration pages so I have everything working on my system now. I'll keep you posted as I patch stuff up and it starts to become completely functional.'

He sent another email to the Harvard Connection team on 4 December 2003,

Sorry I was unreachable tonight. I just got about three of your missed calls. I was working on a problem set.'

On 10 December 2003, he came up with an excuse for the delay in completing the work and wrote,

The week has been pretty busy, so I haven't gotten a chance to do much work on the site or even think about it really, so I think it's probably best to postpone the meeting until we have more to discuss. I'm also really busy tomorrow so I don't think I'd be able to meet then anyway.'

For the next week, he remained unreachable and later wrote another email,

Sorry I have not been reachable for the past few days. I've basically been in the lab the whole time working on a cs problem set which I'm still not finished with.'

After not communicating with the Harvard Connection team for so long, he met Narendra and t

he Winklevoss brothers

on 17 December 2003 in his dorm room. He assured them about his dedication and commitment to this project. he also told them that he just needs a little more time to give some finishing touch to the website. In his room was a whiteboard that had multiple codes written on it under the heading Harvard Connection. This was the only work of Zuckerberg that the Winklevoss brothers and Narendra personally saw. After this meet, he next emailed the Harvard Connections team on 8 January 2004 and wrote,


completely swamped with work [that] week" but had "made some of the changes … and they seem to be working great.'

In the same email, he stated that on 13 January 2004, he will come to meet them and discuss the site. [3]RollingStone On 11 January 2004, Zuckerberg registered his domain name Thefacebook.com. This was followed by an email that he sent to Eduardo Saverin on 12 January 2004. He stated that the site was ready and he was willing to discuss marketing strategies with Saverin to expand it on a big level.
He met the Harvard Connection team on 14 January 2004, he didn't tell anything about registering thefacebook.com. The only thing he talked about was the progress of the Harvard Connection.

Zuckerberg launched theFacebook.com on 4 February 2004. It was launched as a social networking site for Harvard students with plans for expansion. The Winklevoss brothers and Narendra became aware of thefecebook.com two days after its launch. On 6 February 2004, they read a press release that was published in the Harvard student newspaper, The Harvard Crimson. Gao, who last worked on the project said that Zuckerberg did not complete The Harvard Connection code and left it incomplete. The Winklevoss brothers

 and Narendra sent a cease and desist letter to Zuckerberg on 10 February 2004 for his unethical actions. They also went to the Harvard administration to raise a complaint to Larry Summers, the university president, and to the Harvard Administration Board to take action for violation of University's honour code and student handbook.
The authorities looked upon the issue and advised Divya Narendra and the Winklevoss brothers

 to take the matter to court. [4]

NDTV To serve as proof, there were a total of 51 emails sent and received between the Harvard Connection team and Mark Zuckerberg from 30 November 2003 to 4 February 2004. Other than this, Zuckerberg also participated in in-person meetings with Narendra and other Harvard connection team members. During this time he also engaged in electronic communications with people not associated with the Harvard Connection team. On 5 March 2010, these conversations were leaked from Mark's hard drive. Later, the authenticity of these messages was confirmed by Facebook in a news article.

A Silicon Alley Insider got hold of these messages after which they were everywhere. In these chats was a conversation of Mark talking about handling Harvard Connect.
Friend: so have you decided what you are going to do about the websites?

Zuck: yea i'm going to fuck them

Zuck: probably in the year

Zuck: *ear
There was another leaked conversation in which Mark talked about him receiving more information about people that he wanted to:
Zuck: yea so if you ever need info about anyone at harvard

Zuck: just ask

Zuck: i have over 4000 emails, pictures, addresses, sns

Friend: what!? how'd you manage that one?

Zuck: people just submitted it

Zuck: i don't know why

Zuck: they "trust me"

Zuck: dumb fucks
Later, Zuckerberg felt bad about his own words and really regretted writing such words. Also, he has built a trustworthy image and earned immense Goodwill now. [5]

The New Yorker
Divya along with other co-founders launched Harvard Connections on 21 May 2004. This platform gained some popularity as an online community for Harvard students and was eventually discontinued because of not gaining much traction.
In 2004, Narendra with other co-founders of ConnectU filed a lawsuit against Facebook in 2004. They accused Zuckerberg of breaking the verbal agreement he made with the team of ConnectU. The lawsuit had a total of nine complaints out of which one focused on Thefacebook.com copying the code of ConnectU.com. All these complaints entirely focused on Mark Zuckerberg stealing Narendra's idea and using this website's code to come up with another social media platform before ConnectU. In response to this lawsuit, Facebook logged another one against another project, Social Butterfly. The Social Butterfly was another campus platform created by Winklevoss Chang Group in partnership with i2hub and ConnectU. Basically, this lawsuit was filed against Divya Narendra, Cameron Winklevoss, Tyler Winklevoss, and Wayne Chang, who founded i2hub.

In February 2008, both these lawsuits were settled and the final settlement amount was $ 65 Million. In May 2010, Facebook was accused by ConnectU once again for securities fraud on the value of the stock. The intent of this acquisition was to undo the settlement which was made by wrongly presenting the stock valuation. The stock value presented by Facebook at the time of settlement was $ 11 Million but the actual value was $ 45 Million. According to the report shared in The New York Times on 26 August 2010, Facebook shares were trading at $ 76 per share. This bought the share valuation close to $ 120 million. If the parties had to adjust the settlement amount for the difference then the amount would have been around $ 466 Million. the corporate law expert, Steven M. Davidoff said,
Facebook never represented its valuation in this negotiation, and so there is no prior statement that the company needs to correct.
In the case settlement, Divya Narendra received a cash/stock settlement that reached an estimated worth of over $ 100 Million after the Facebook IPO. [6]

Forbes After signing the settlement agreement, he joined Facebook in 2008 and this was highly publicized by the social and mainstream media. [7]

The Economic Times
After the Facebook case settlement, Divya Narendra once talked about his experience and highlighted the importance of education in business. He said,
After the Facebook experience, I was very sensitive to the value of getting a legal education and of understanding the language of law and how it informs business decisions. At age 22, I started thinking maybe I should do law school instead of business school. The JD-MBA was the perfect solution.' [8]Northwestern University
Just after completing his studies at Harvard, Divya began his career in June 2004 as an Analyst at Credit Suisse and held this position till July 2006 when he left the company. He commenced his second job in the same month as an Associate – Valuation Group at the Sowood Capital Management and worked here till August 2007. In September 2007, he came up with his first venture SumZero, Inc. which he co-founded with his Harvard friend Aalap Mahadevia. This platform is one of the largest online communities for investors. Divya operates as the CEO of this company and has held this position for over 14 years now. Divya Narendra came up with his second venture in September 2007 by the name SumZero Inc.


SumZero was initially inspired by a need for a simple, centralized, and searchable platform in which professional investors working at hedge funds, mutual funds, and private equity funds could share rigorous investment ideas and network with one another. Since then the concept has expanded and SumZero is taking steps to bring a subset of high-level investment research to the investing community at large.

In 2009, he went for a Juris Doctor (J.D.) Degree from Northwestern University and was entitled to it in 2012. His next step in the field of education was to attend the Kellogg School of Management for pursuing his MBA at Northwestern University in the same year.
He married an American woman, Phoebe White on 17 June 2017 at the Wainwright House which is an event space in Rye, New York. She is the daughter of Kristin Holby Darnell (a former professional model) and Sebastian N. White (a nuclear physicist). She is a research analyst who studied in New York at Princeton University. They first met at a birthday party in which Phoebe White was an invited guest. Narendra was not on the list of guests and was just enjoying a drink at the bar when he met Phoebe. He instantly liked her and spoke to her for a few minutes. This little information was enough for him to find Miss. White online and send her an email which resulted in their first date. [9]

The New York Times
In 2010, he came in the limelight again with the release of David Fincher's movie The Social Network which focused on Facebook's inception. In this movie, his character was played by actor Max Minghella.
Recently, he bought an industrial-style loft in Tribeca and was ranked 7th on the list of America's Most Expensive Zip Codes by Forbes magazine. [12]

Forbes After the release of The Social Network in 2010, Adagio Teas launched a special tea by his name specifically for The Social Network Fandom. [13]

Adagio Teas