Femina Miss India 2018: Auditions, Eligibility, Online Registration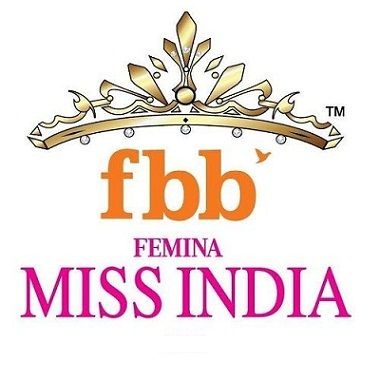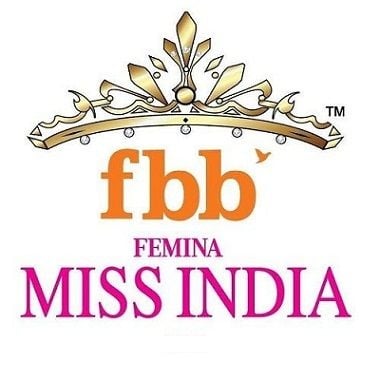 Since 1952, Miss India Pageants are conducted every year with passion and grace. Just like previous years, this year also fbb Colors Femina Miss India is providing a platform to the young and aspiring Indian girls, who basically want to headstart their career in the modelling and fashion industry. Auditions and online Registration are now open for The Femina Miss India 2018 and the auditions will be organized in 30 cities across India.
Fbb Colors Femina Miss India 2018 Registration Process:
Online Registration is now open for The Femina Miss India 2018′ pageant. Interested contestants should fulfill the following eligibility criteria.'
Eligibility criteria for Participation:
Minimum Height required to participate: 5' 5″ and above
Age limit: 18-25 Years (25 Years as of 31st December 2018).
Marital status for participation should be one of these: Single, Unmarried and Not Engaged.
The participant should be an Indian Passport Holder/Overseas Indian Citizen.
26 & 27 years old can only compete for the Runner-up positions as the eligibility for Miss World is 18-25.
OCI (Overseas Citizens of India) Cardholder cannot be the winner of Miss India but can only be the first or second runners-up and can represent India at other International Pageants.
Important Note for the participants:
The participants are supposed to carry Passport, birth certificate, school leaving certificate, driver's license, etc for age and birth proof.
Participants are requested not to courier the documents to the authorities, they are supposed to take the documents directly to the venue for audition and registration.
There would be NO Bikini or Swimwear round during the auditions.
Aspirants can apply directly through this link, provided by official pageant website- http://beautypageants.indiatimes.com/miss-india/missindiaentryform.cms
Once the registration is done, the participants will receive a unique registration number wherein the selected participant from City Auditions will get the chance to participate in state zonal crowning ceremony. The state winner will get the opportunity to represent in Miss India 2018 grand finale in Mumbai.
The format of fbb Femina Miss India 2018 Pageant:
The year 2018 is the 66th year of Femina Miss India Pageant, so the management decided to make some interesting changes in the format:
This year 

Miss India shall be touring across 30 states, further divided into 2 categories i.e. State Auditions and State crowning.
The 30 states are divided into four zones, and each zone is holding a crowning ceremony for the zonal winner. The zonal winner shall then finally approach Mumbai for the final audition.
Femina Miss India 2018 Audition Details:
City
Venue
Audition Date
South Zone (State Crowning)
Bangalore
24 February 2018
Hyderabad (Telangana)
fbb, Old Gold Spot Bldg, Ameerpet, Hyderabad,Telangana

3 February 2018
Vizag (Andhra Pradesh)
Four Points by Sheraton Visakhapatnam, 10-28-3, Uplands, Waltair Main Road, Waltair Uplands, Siripuram, Visakhapatnam, Andhra Pradesh 530003
4 February 2018
Chennai (Tamil Nadu)
fbb, Phoenix Market City, Velachery Main Road, Velachery, Chennai, Tamil Nadu
10 February 2018
Kochi (Kerala)
fbb, Centre Square Mall, 4th and 5th Floor Centre Square Mall, MG Road, Kochi, Kerala
11 February 2018
Bangalore (Karnataka)
fbb, LG-29, Phoenix Market City, Opp To BBMP Office, Mahadevapura, Bengaluru, Karnataka
18 February 2018
East Zone (State Crowning)
Kolkata
17 March 2018
Patna (Bihar)
fbb, P&M Mall, Near Loyola School, Pataliputra Colony, Patna, Bihar
24 February 2018
Raipur (Chhattisgarh)
fbb, Opp-Epf Building, Devendra Nagar, Pandri, Near Mahalaxmi Cloth Market, Raipur, Chhattisgarh
17 February 2018
Ranchi (Jharkhand)
fbb, JC Tower, Main Road Opp. Ranchi Club, Ranchi, Jharkhand
25 February 2018
Bhubaneswar (Odisha)
fbb, 89 Forum Mart, Kharvel Nagar, Unit 3, Bhubaneswar, Odisha
4 March 2018
Guwahati (Arunachal Pradesh, Meghalaya, Mizoram, Assam, Sikkim, Nagaland & Tripura)
fbb, City Square 118/1 G.S Road Bhanagaghar, Guwahati, Assam
10 March 2018
Kolkata (West Bengal)
fbb, Shakespeare Point, 40, Shakespeare Sarani, Kolkata
11 March 2018
North Zone (State Crowning)
Delhi
12th April 2018
Indore (Madhya Pradesh)
fbb/Big Bazaar, Plot No.299-A,304, Malhar Mega Mall, Near C 21 Mall, PU-4, Scheme, Indore
16 March 2018
Jammu (Jammu & Kashmir)
TBA
18 March 2018
Dehradun (Uttarakhand)
fbb/Big Bazaar, No.284, 15-A, Kapoor Tower, First Floor, Rajpur Road, Dehradun
24 March 2018
Chandigarh (Haryana)
fbb/Big Bazaar, Lower Ground Floor, Elante Mall, Plot No 178 & 178A, Industrial Area, Chandigarh – 160002
25 March 2018
Amritsar (Punjab)
fbb/Big Bazaar, C4, Trilium Mall, Circular Road, Basant Avenue, Amritsar, Punjab – 143001
30 March 2018
Kangra (Himachal Pradesh)
bb, Big Bazaar Kangra, Mahesh Raj Towers, Fortis Building Dharamshala Road, Tehsil &
dist Kangra, Himachal Pradesh, 176001
31 March 2018
Lucknow (Uttar Pradesh)
fbb/Big Bazaar, Sahara Mall, Saharaganj, Shahnajaf Road, Hazratganj, Lucknow, Uttar Pradesh – 226001
1 April 2018
Delhi (Noida And Gurugram)
fbb, 1st & 2nd Floor,Shop No. F-127 & S-227, 228, Ambience Mall, Vasant Kunj, Nelson Mandela, New Delhi
7 April 2018
Delhi (Vasant Kunj)
fbb, Ambience Mall, Vasant Kunj, 1st & 2nd Floor,Shop No. F-127 & S-227, 228, Ambience Mall, Vasant Kunj, Nelson Mandela, New Delhi
8 April 2018
West Zone (State Crowning)
Pune
13 May 2018
Jaipur (Rajasthan)
fbb, Big Bazaar, Pink Square Mall, Plot No 1 & 2, Janta Colony, Govind Marg, Jaipur, Rajasthan
13 April 2018
Ahmedabad (Gujarat)
fbb, Big Bazaar, Acropolis Mall, behind HomeTown, Thaltej Cross Rd., S.G. Highway, Ahmedabad, Gujarat
15 April 2018
Goa
fbb, Mall De Goa, Next to Hotel Orion, Nova Cidade Complex, Alto Porvorim, Bardez, Goa
21 April 2018
Pune (Maharashtra)
fbb, Big Bazaar, Revolution Mall, Next to City Pride, Kothrud, Pune, Maharashtra
22 April 2018
Mumbai (Maharashtra)
fbb, Infinity Mall, Malad Link Road, Malad (W) Mumbai – 400064
6 May 2018
You can ask your questions in the comment section of this post, we would be happy to clear all of your doubts.
Good Luck !!!