Hari Singh Nalwa Age, Death Cause, Story, Family, Biography, Facts & More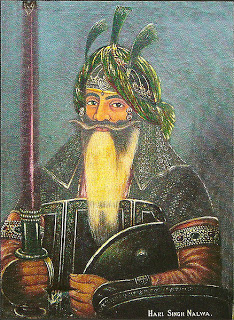 Bio
Real Name
Hari Singh Nalwa
Nickname (s)
Nalwa (aka Nalua)
Baagh Maar (Tiger Killer)
Profession
Commander-in-chief (Sikh Khalsa Army)
Wars & Battles
1807: Battle of Kasur
1808: Battle of Sialkot
1813: Battle of Attock
1818: Battle of Multan
1819: Battle of Pakhli
1821: Battle of Mangal
1822: Battle of Mankera
1823: Battle of Nowshera
1824: Battle of Sirikot
1827: Battle of Saidu
1837: Battle of Jamrud
Personal Life
Date of Birth
Year 1791
Birth Place
Gujranwala, Majha, Punjab (Gujranwala district now in Punjab, Pakistan)
Date of Death
Year 1837
Place of Death
Jamrud, Sikh Empire ( Now Jamrud in Khyber Agency, Federally Administered Tribal Areas, Pakistan)
Age (at the time of death)
46 Years
Death Cause
Died in War
Nationality
British Indian
Hometown
Gujranwala, Majha, Punjab (Gujranwala district now in Punjab, Pakistan)
School
N/A
College
N/A
Educational Qualification
N/A
Family
Father- Gurdial Singh Uppal ( Warrior, died in 1798)
Mother- Dharam Kaur
Brother- Not Known
Sister- Not Known
Grandfather- Hardas Singh
Religion
Sikhism
Hobbies
Horse Riding & Swordsmanship
Girls, Affairs and More
Marital Status
Unmarried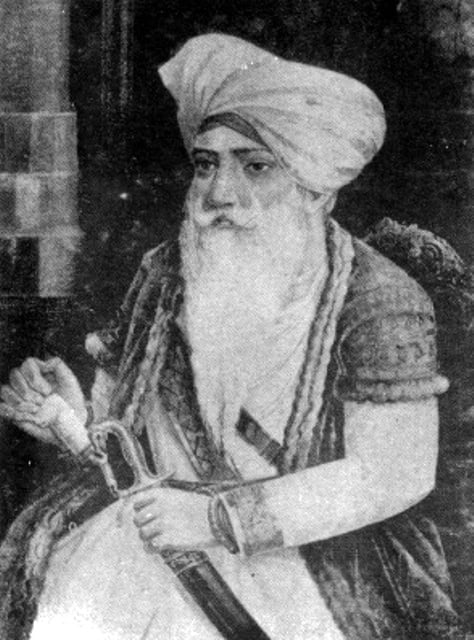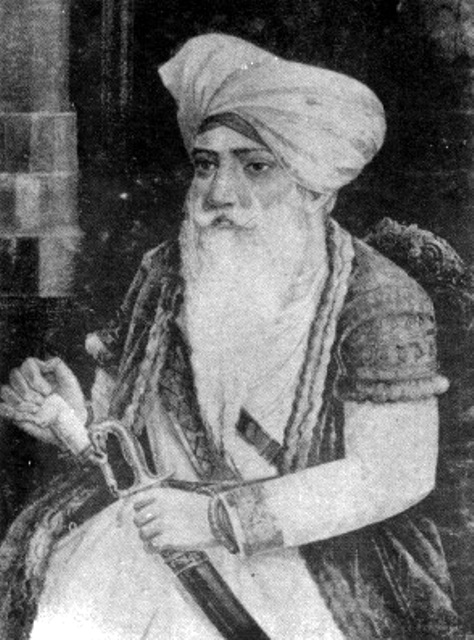 Some Lesser Known Facts About Hari Singh Nalwa
Hari Singh Nalwa was born into a family of Uppal Khatri and originally belongs to Majitha, which is located near Amritsar, Punjab.
He belongs to the family of Sikhs of the Sukerchakia Misl, who were renowned for their bravery and belligerent attitude.
His father and Grandfather were also great warriors and fought in many wars. In 1762, his grandfather, Hardas Singh, fought against the great warrior Ahmad Shah Durrani.
In 1804, after his father's death, he was raised by his mother, and at the age of fourteen, she sent him to the court of Ranjit Singh to work in their court.
Maharaja Ranjit Singh hired him in his court as his personal attendant as he was a skilled horseman and a musketeer. 
While he was in the military of Maharaja Ranjit Singh, he was given the title of a 'Sardar' as he had a command over a huge army, which consisted of 800 horses and many footmen.
After he became Commander-in-Chief, he took the charge of the most subtle route of Khyber Pass, where people looted, murdered, and kidnapped very often. It is said that he became a terror face for the criminals, and after his army conquest the place, his fear among the criminals had sabotaged all such happenings on the route.
After conquering various states such as Mahmudkot, Peshawar, Mitha Tiwana, and Panjtaar, he was appointed as the Governor of various provinces. It is also said that he was the wealthiest jagirdars in the Kingdom.
Stories of his belligerency are famous across the world. It is said that once, he, along with Maharaja Ranjit Singh was passing through a forest and they confronted a lion, who suddenly attacked the horse of Maharaja Ranjit Singh, in order to protect Maharaja from the attack, Nalwa jumped and caught lion's head, and barehandedly cleft his jaws. Since then, he came to be known as 'Baaghmaar' (aka Tiger Killer). 
In 1821, he was awarded a special favour from Maharaja Ranjit Singh, who allowed him to start a new currency, which was known as Hari Singh Rupee. These coins were in use until the end of the late 19th century.
In the year 1822, he ruled the Pathan territory of Hazara on the northwest of the Sikh kingdom where he built a fort near Salik Serai and named it Harikishangarh, after the name of a Sikh's eighth Guru.
He was also a good architect as he had designed at least 56 buildings, which included forts, ramparts, towers, gurdwaras, tanks, temples, mosques, towns, and gardens. In 1822, he built the town of Haripur, which is also known as the first planned town in the region with a superb water distribution system.
On 30 April 1837, against the Afghans ruler, Akbar Khan, he recieved two brutal cuts on his chest and received four gun wounds on his body, but he kept on fighting, and after some time, he started losing his strength. As per his order, his army men safely took him to the fort, and after his death cremated him in the Jamrud Fort; built at the mouth of the Khyber Pass in Khyber Pakhtunkhwa.
It is said that before his death, he had ordered his army men that they would not release the news of his death outside the fort; so that his death would remain a topic confusion among the enemies. It is also said that the enemies were so much frightened with his belligerency that they had not marched inside the fort for a week, thinking of Hari Singh's presence inside it.
It is said that decades after his death, Yusufzai women used to say that "Chup sha, Hari Singh Raghlay" ("Keep quiet, Hari Singh is coming") to frighten their children into obedience.
In 2014, a popular magazine, Billionaires Australia, considered him as the most profound ruler in the History of the world.
In 2013, a postage stamp was issued by the Government of India in the remark of the 176th anniversary of his death.  
A great number of books have been published; based on the belligerent life of Nalwa such as Hari Singh Nalwa: Khalsa Ji Da Champion (1791-1837), Sikh Warrior- Hari Singh Nalwa, Hari Singh Nalwa, and many more. 
In 2018, a 3-D movie named, Jarnayl- Hari Singh Nalwa, was released, which was said to be based on the journey of his life.