13 Lesser Known Facts About Shah Rukh Khan

1. A Freedom Fighter Father From Pakistan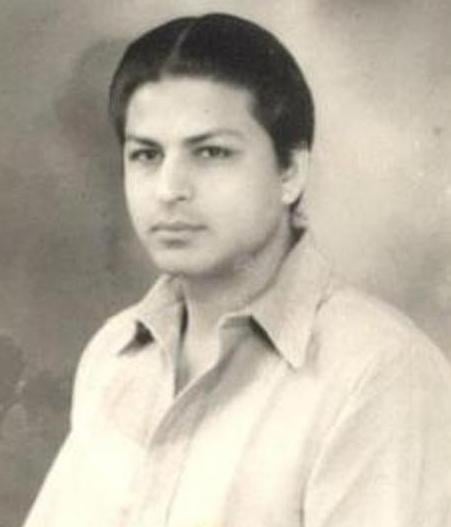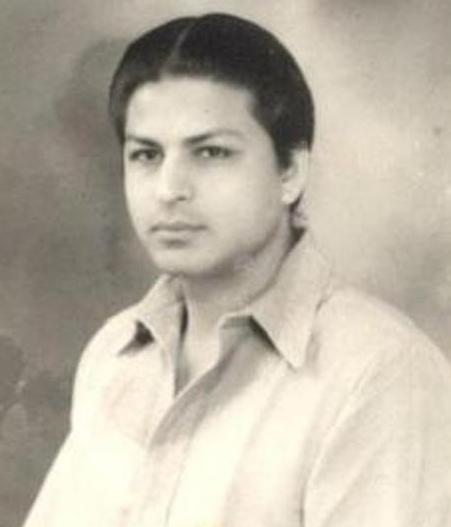 Shah Rukh's father was a handsome 6'2″ tall Pathan from Peshawar, Pakistan. He was among the youngest freedom fighters in India's struggle for Independence. His father had a great sense of humor and was extremely intelligent. He was an M.A., LL.B., and was fluent in various languages such as- Persian, Sanskrit, Pushtu, Punjabi, Hindi, and English. His father was a lawyer who didn't succeed in his profession, after which he tried his hand at different businesses such as furniture business, transportation, and in the latter part of his life he, became a restaurateur and kerosene dealer in Delhi but struggled throughout in his professional career.
2. Mother: A Woman Of An Iron Will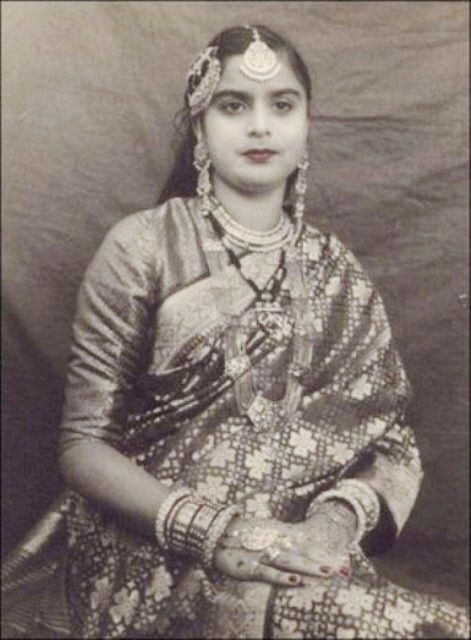 Shah Rukh's mother was a beautiful and elegant woman from Hyderabad. His mother was way ahead of her times as she was a first class magistrate who studied at the University of Oxford, England. Apart from this, she was also a social worker who had worked closely with former Prime Minister of India, Indira Gandhi.
3. His Parents Had A Love Marriage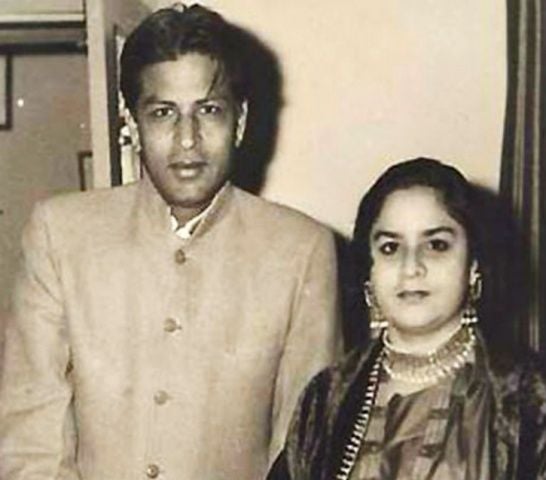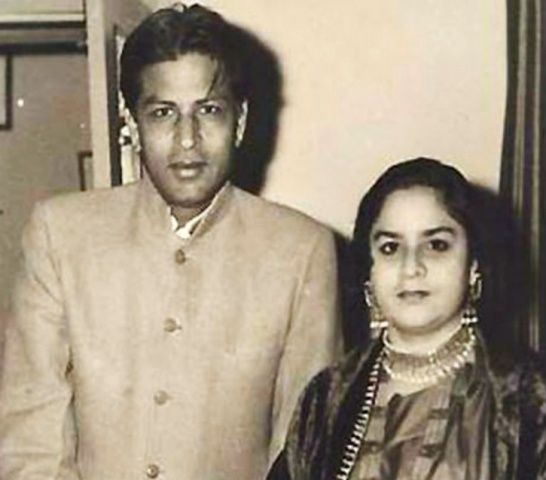 They met incidentally under unusual environment. Her mother got injured in a car accident and needed blood. That time his father, who happened to be at the hospital gave her blood. During this process of helping her, they fell in love. Though his father was 11 years older than her mother.
4. Introvert Sister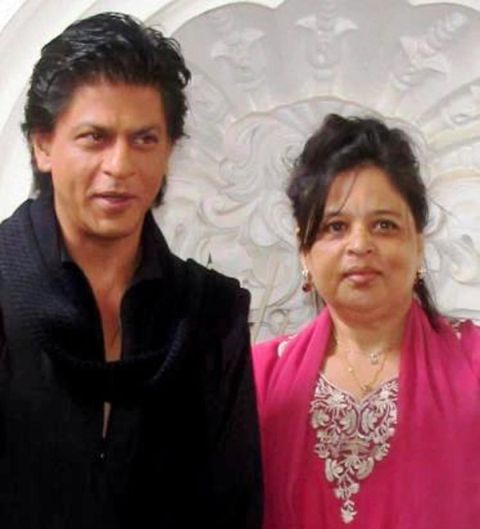 Shah Rukh's sister was more close to their parents as she was 6 years older to him. She was a pampered girl and was quite educated as she had done a management course and possessed an MBA degree in psychology. She had even worked as an officer for the Indira Gandhi Memorial. Earlier she used to be an outgoing girl, but after the demise of their parents, she became a quiet person as that phase affected her badly.
5. Poor At Hindi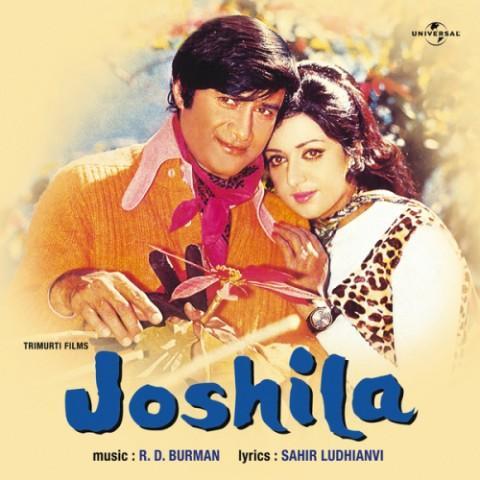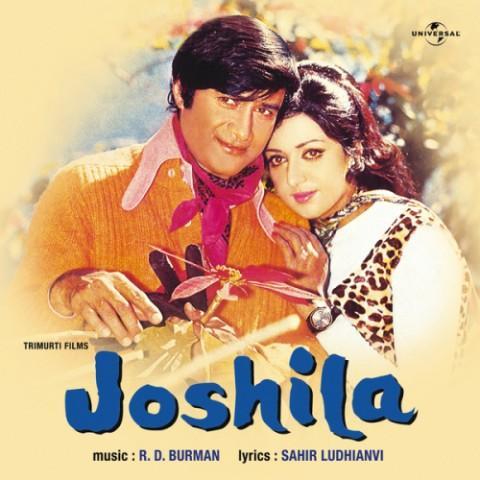 Shah Rukh was an average student, even worse in Mathematics and Hindi. Once, his mother told him that she will treat him with a film if he will score 10/10 in Hindi. This motivated SRK to study for the whole night and managed to score 10/10 in Hindi. So she took him to the theater to make him see his first Hindi film 'Joshila' (1973) starring Dev Anand, and Hema Malini, which was coincidently directed by Yash Chopra, who later made him the 'King of Romance'.
6. Arrested For Illegal Dealing 
Shah Rukh Khan was once arrested in New Delhi on charges of illegal dealing of kerosene and was released soon after on bail. The alleged hoarding was done by an agency company owned by Shah Rukh's late mother.
7. SRK Hit By The Acting Bug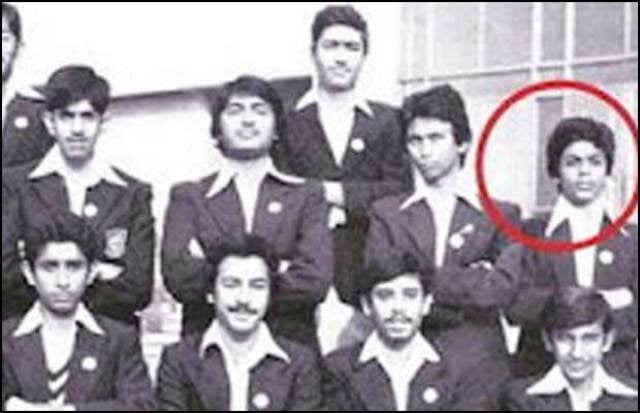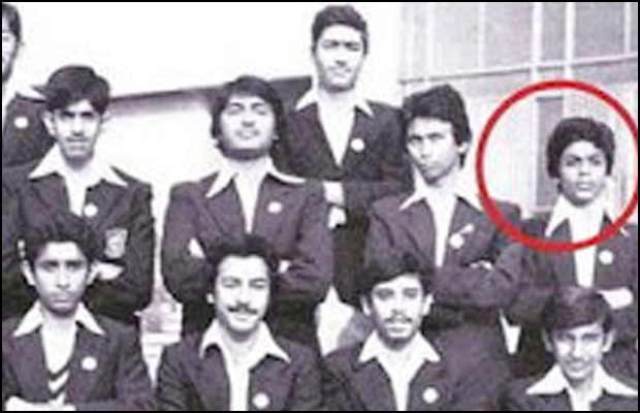 Shah Rukh faced some hardships when he was in the college as in his free time he started dabbling with the theater, television and production work for short films. This made his attendance short and he was also threatened by the teachers for not taking his final exams. At that time, SRK then packed his bags and decided to learn filmmaking.
8. Inspiration Behind 'KKK Kiran'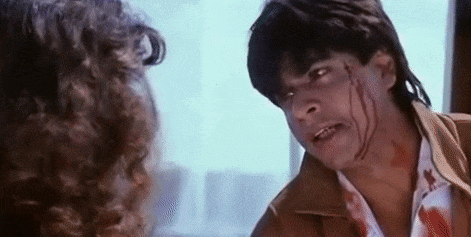 Shah Rukh Khan doesn't stammer at all! He once said this in an interview that he has learned this famous stammer accent of the dialogue 'I Love You KKK Kiran..' from a friend.
9. His 'Mannat' Is Truly A 'Jannat'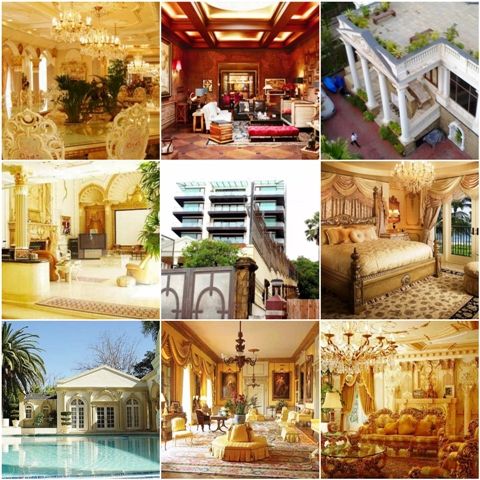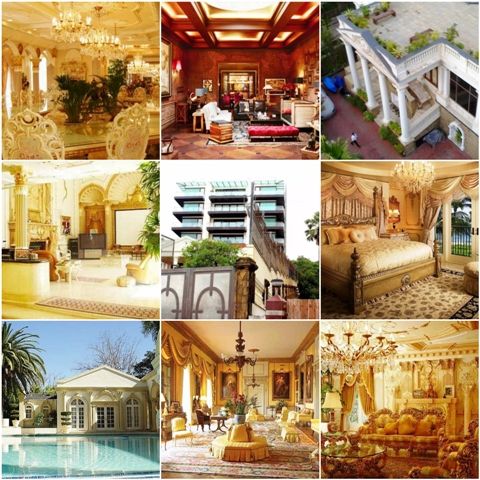 Shahrukh Khan, his wife (Gauri), three kids (Suhana, Aryan, the youngest son, AbRam) and elder sister (Shehnaz), live near the seashore at Bandstand in Bandra, Mumbai. The multi-storeyed house, connected by a system of elevators, has two living rooms adorned with paintings by M. F. Hussain, antiques and other art objects. Two of these floors contain the family's living area. The house has an entire floor which serves as a playroom for his kids, a library, a private bar and an entertainment center.
10. Mannat Beyond India


Shah Rukh Khan's villa K-93 is located at the far end of the Al Khasab Cove on the K Frond of the Palm Jumeirah in Dubai. This villa was given to SRK by the developers of the project 'Nakheel' in 2007, as they wanted to have a Bollywood celebrity resident at the Palm Jumeirah. King Khan also owns an apartment in central London's posh park lane worth about £20 million.
11. Adult Movie: Maya Memsaab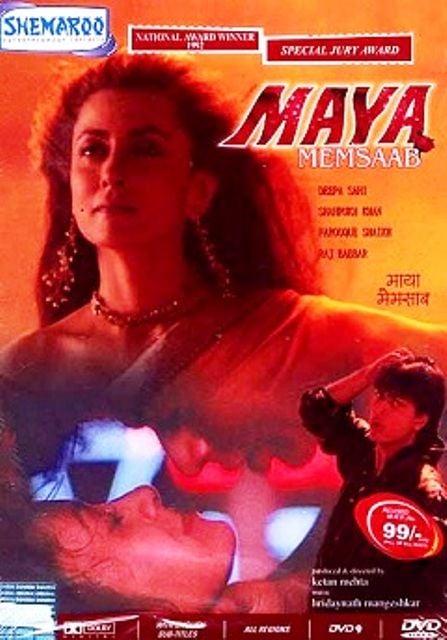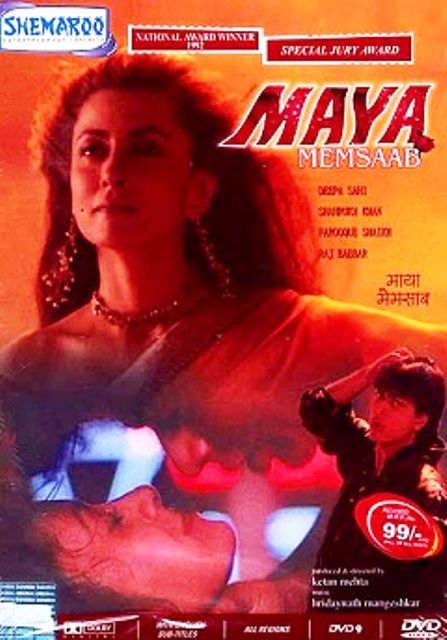 Shah Rukh Khan has done an adult movie called 'Maya Memsaab' (1993) which won the National Film Award in 1993. The film revolves around a frustrated housewife whose marriage to an average man does not meet her expectations, enters into an affair with a younger man. Of course, there are no easy escapes from reality.
12. Shah Rukh Khan Assets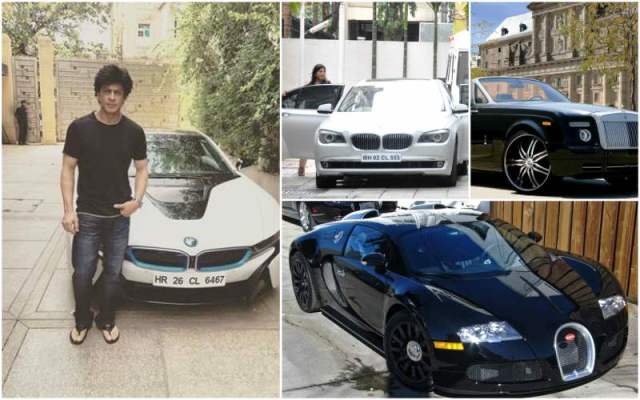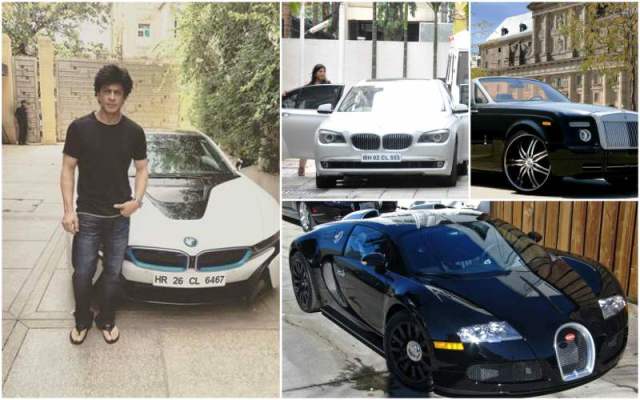 A smart entrepreneur, SRK is the proud owner of IPL cricket team- Kolkata Knight Riders which he bought in partnership with Indian actress Juhi Chawla amounting to  $75.09 million. SKR also owns Mumbai franchise in the motorsport racing league i1 Super Series. Shah Rukh Khan has a range of luxury cars that have added to his collection over the years some of the are: BMW 7 SERIES, BMW 6 SERIES CONVERTIBLE, AUDI A6, ROLLS-ROYCE PHANTOM DROPHEAD COUPE, BENTLEY CONTINENTAL GT, LAND CRUISER, BUGATTI VEYRON, BMW SPORTS CAR.
13. Shah Rukh – Salman Fight
The day was the 17th of July 2008, and also Katrina Kaif's birthday. At that point, Katrina happened to be Salman's girlfriend. The two got into a very serious altercation when Shahrukh Khan remarked about Salman's ex, Aishwarya Rai Bachchan. Salman started bugging Shahrukh about his show, Dus Ka Dum, being more popular than Shahrukh's show, Kya Aap Paanchvi Pass Se Tez Hain? Things got worse and this ended the friendship between the two.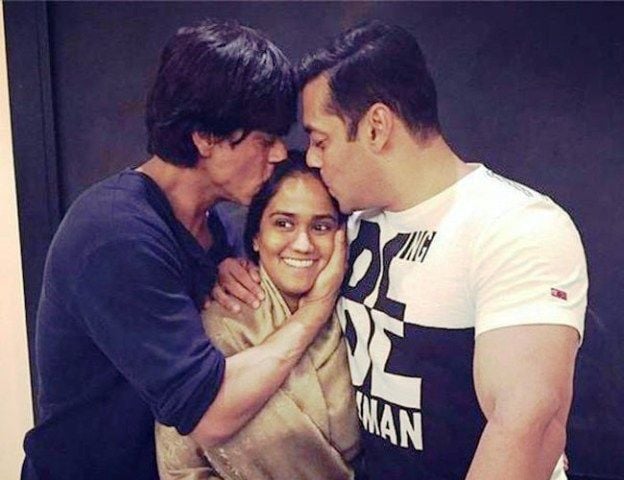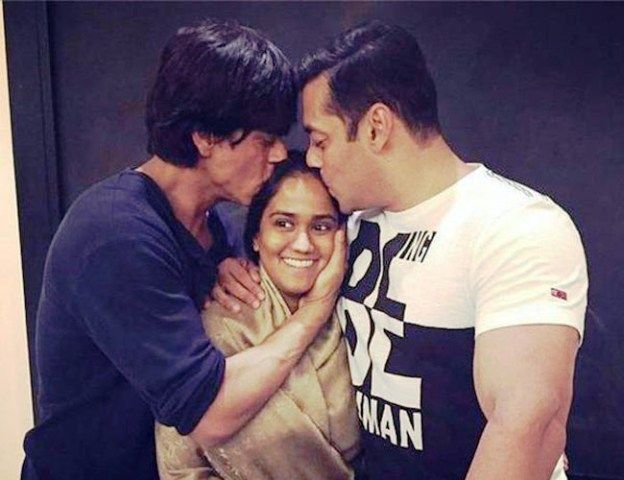 Shah Rukh Khan reunited with Salman when he went all the way to bless Arpita Khan (Salman's Sister) on her pre-wedding day. The two actors took out time, talked to each other and finally decided to patch up.