Naval Ravikant Age, Death, Caste, Wife, Children, Family, Biography & More
Quick Info→
Age: 48
Nationality: American
Wife: Krystle Cho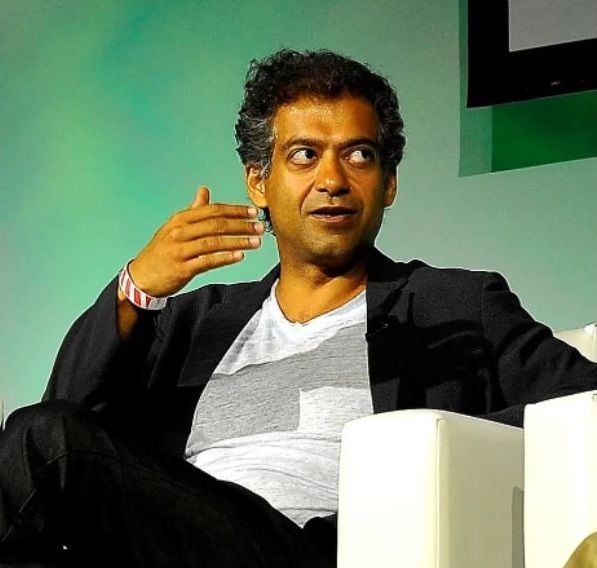 Bio/Wiki
Profession
• Angel Investor
• Entrepreneur
Physical Stats & More
[1]

Citation

Height (approx.)
in centimeters- 170 cm
in meters- 1.7 m
in feet & inches- 5' 6"
Eye Colour
Dark brown
Hair Colour
Light brown
Career
Founded
• Venture Genoa Corp in 1998
• Co-founded Epinions, 1999
• Hit Forge in 2007
• Venture Hacks in 2007
• Venture Hacks became AngelList in 2010
• MetaStable in September, 2014
• Co founded Spearhead
Personal Life
Year of Birth
1974
Age (as of 2022)
48 Years
Birthplace
New Delhi, India
Nationality
American
Hometown
New York
School
Stuyvesant High School, Manhattan
College/University
Dartmouth College
Educational Qualification
Batchlors Degree in Economics and Computer Science [2]

Dartmouth Alumni Magazine
Ethnicity
Hindu
Hobbies
Reading
Controversies
Naval filled a law suit against two VC funding compainess that funded his startup Epinion for potraying a fause image of company's valuation to him and other co-founders which made them exit the company. Later this company was valued at much higher value which identified the fraud. Naval along with other co-founders won this case. [3]

Attic Capital
Relationships & More
Marital Status
Married
Marriage Year
2013
Family
Wife/Spouse
Krystle Cho

Children
Son- Neo

Siblings
Brother- Kamal Ravikant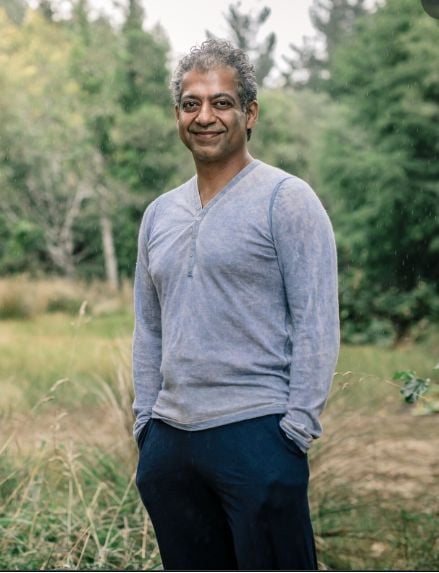 Some Lesser Known Facts About Naval Ravikant
Naval Ravikant is an Indian-born American entrepreneur and investor. He is known for his popular startups' platform AngelList and provided seed funding for startups. Naval during his career, he has invested in almost 290 companies [4]

PitchBook and ten of these startup companies are now Unicorns. The list of his early invested companies includes Uber, FourSquare, Twitter, Thumbtack, Poshmates, Opendoor, Stack Overflow, Wish.com, Poshmark, SnapLogic, and Notion.
He was born in an average Indian family and his father worked as a pharmacist. [5]

Dartmouth Alumni Magazine His early life was a prolonged struggle as his father left the family to migrate to the U.S.A. when he was 4 years old. After five years, his mother migrated to New York, U.S.A. with both her children. His father abandoned them as soon as they met him after reaching New York. After this, they started living in Queens, New York, and his mother worked for long hours at low wages to support the family.
Naval was good at studies and liked reading more than anything. In his early days, reading was a part of his daily routine. He says,


Basically, the library was my after-school center. After I'd come back from school, I'd just go straight to the library, and I'd hang out there until they closed. Then I'd come home. That was my daily routine. I think even by that point in time I'd already loved books. I was reading books as a child."

In an interview, he talked about his experience at the Stuyvesant High School and said,


That saved my life because once I had the Stuyvesant brand, I got into an Ivy League college, which led me into tech. Stuyvesant is one of those intelligence lottery situations where you can break in with instant validation. You go from being blue collar to white collar in one move." [6]Attic Capital

While studying at Dartmouth University, Naval went for an internship at the Davis Polk & Wardwell and was fired just after three months. He talked about his experience at the firm and said,


They expected me to sit around a conference room with a newspaper—they wouldn't allow me to read the newspaper—just to sit there attentively in case somebody needed photocopies or binding or whatever. It's the whole corporate legal discipline thing. After three months I was completely insubordinate. I would be showing up late and I wouldn't be wearing the proper clothes and I was reading message boards on Usenet, the old Internet. It was a bad fit for me for sure." [7]Dartmouth Alumni Magazine
As a part of the college's work-study program, he secured his first tech job at DMA. In this job, he worked to handle database management and offer computer support for this company. During those days, he also bought a Mac Classic priced at $3,000 from the Stafford Loan scheme introduced for students. It took him ten years to fully repay this loan amount. His third job was at the Boston Consulting Group where he only worked for a short time. In 1998, he commenced his journey with startups with his own founded company, Venture Genoa Corp which was acquired by Finisar. [8]

Attic Capital
He co-founded his second venture, Epinions in 1999 and it raised $45 Million in Venture capital from Benchmark Capital and August Capital. This was the consumer product review site that merged with a price comparison site, Dealtime and the company was renamed shopping.com. Naval Ravikant and other co-founders of Epinions were misled by Benchmark and August Capital. These VCs interpreted that the company was worth less than $45 Million raised in VC funding. With this interpretation, Naval and other co-founders exited the company thinking that their shares have become worthless.
In 2004, this company conducted an IPO in October 2004 and by the end of the day, it reached a $750 Million valuation. That is when Naval and other co-founders filed a lawsuit against both the VCs (Benchmark and August Capital). They claimed their holding and stated that they were cheated by false representation of the company's financial value by August and Benchmark. Despite all the odds, Naval along with other co-founders won this lawsuit in December 2005. However, the settlement amount was not disclosed by both parties. Even after winning the case, Naval's image was completely ruined in the VC domain. He was immensely criticized and here is what a media house wrote about him,


[Ravikant] had better win this suit, and he better hope he makes enough for life, because he'll never work as a VC again." [9]Attic Capital
This criticism didn't stop Naval and in 2007, he came up with his second venture which was an early-stage venture capital fund. This venture was named Hit Forge which had $20 Million of VC capital fund. Naval made some impressive investments with Hit Forge and the list of his invested start-ups included Twitter, Uber, and Stack Overflow. He also kickstarted his own blog with Babak Nivi, Venture Hacks which focused on bringing transparency to venture capital funding and offered valuable advice to startup founders about Venture Capital funding. This blog emerged as a light in the dark VC world and safeguarded many startups.
The blog became so popular in 2010, that Naval and Babak decided to launch a list of Angel and seed-stage investors as a part of their blog VentureHacks. This list was timely reviewed and filtered by Naval. Soon the number of followers became overwhelming and that is when it was transformed into AngelList which is a fundraising platform for startups and investors. [10]

Dartmouth Alumni Magazine After AngelList, Naval and Babak came up with AngelList Talent and AngelList Ventures. Among these, the AngelList Talent focused on listing job opportunities in Startups and AngelList Ventures focused on investment opportunities. [11]

Attic Capital
Naval Ravikant fell in love with Krystle Cho, a visual designer. In 2013, they finally got married and now have a son named Neo. [12]

WSJ. Magazine
With the success of AngelList, Naval co-founded a cryptocurrency funding company named MetaStable in September 2014. In 2017 MetaStable had an estimated asset valuation of $69 Million. [13]

Fortune This venture also became a success and after MetaStable, he co-founded Spearhead.co, an investment fund company that gave $ 1Million to 15 of its founders to freely invest in technology startups of their choice. Spearhead now has a combined valuation of $86 Billion which itself speaks loud of its success. [14]

Spearhead
After his success in creating big companies from scratch, he came up with his own podcast at Nav.al and Spearhead.co.

His podcasts focus on a variety of topics associated with life and business such as philosophy, investing, business, and happiness. He has also been loved for his podcast guest appearance at shows like The James Altucher Show, Coffee with Scott Adams, The Joe Rogan Experience, Farnam Street, The Tim Ferriss Show, and Village Global's Venture Stories. [15]Podchaser