Paul-Henri Nargeolet Age, Death, Wife, Family, Biography & More
Quick Info→
Death Date: 18/06/2023
Age: 77 Years
Death Cause: Implosion Of Submersible Titan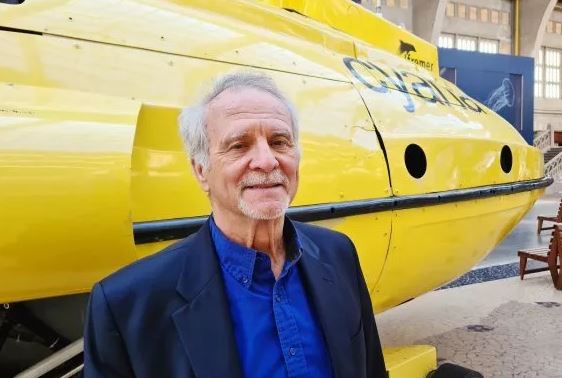 Bio/Wiki
Nickname(s)
Mr. Titanic, P. H. Nargeolet [1]

The New York Times [2]

Insider
Profession
Deep-sea Explorer
Famous for
His expertise on the Titanic
Physical Stats & More
[3]

Citation

Height (approx.)
in centimeters- 175 cm
in meters- 1.75 m
in feet & inches- 5' 9"
Eye Colour
Hazel Brown
Hair Colour
Grey
Personal Life
Date of Birth
2 March 1946 (Saturday)
Birthplace
Chamonix in the French department of Haute-Savoie, France
Date of Death
18 June 2023
Place of Death
Submersible Titan at the site of the Titanic wreckage in the North Atlantic Ocean
Age (at the time of death)
77 Years
Death Cause
Implosion of submersible vehicle in which he was travelling [4]

Insider
Zodiac sign
Pisces
Nationality
American
Hometown
Chamonix, Haute-Savoie, France
Relationships & More
Marital Status (at the time of death)
Divorced (as per his Facebook profile)
Family
Wife/Spouse
Michele Marsh (journalist)


Note: After the death of Michele Marsh in 2017, Paul-Henri got married to one of his childhood friends.
Children
Step-son- John Paschall (son of his first wife Michele Marsh and her first husband Nathaniel Price Paschall)
Daughter- Sidonie Nargeolet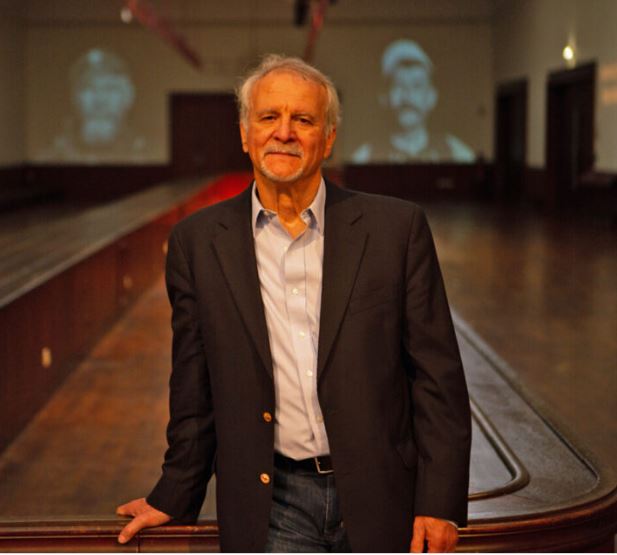 Some Lesser Known Facts About Paul-Henri Nargeolet
Paul-Henri Nargeolet was an American deep-sea explorer of French origin. He had extensive knowledge and expertise on Titanic. On 18 June 2023, Nargeolet and four others lost their lives when the submersible Titan imploded near the location of the Titanic wreckage in the North Atlantic Ocean.
He grew up in Casablanca, North Africa.
When Nargeolet was 16 years old, he moved to Paris to pursue his higher education.
From a tender age, he developed a profound affection for the sea, and at the age of 9, he embarked on an adventurous journey alongside experienced divers to explore a shallow wreck of a small freighter situated 20 meters below the surface. This encounter marked his initial encounter with the captivating world of wreck diving.
In September 1964, Paul-Henri Nargeolet commenced his service in the French Navy, assuming various roles that included Commander, Sub Pilot, EOD (Explosive Ordnance Disposal), Ship Captain, Clearance Diver, and Deep Diver.
In the 1970s, he notably led the Groupement de Plongeurs Démineurs de Cherbourg, a specialized team entrusted with the crucial mission of locating and neutralizing submerged mines.
Subsequently, Paul-Henri transitioned to the Undersea Intervention Group, where he operated intervention submarines. His dedication to service extended until April 1986, as he participated in global expeditions aimed at recovering sunken French aircraft, along with associated personnel and weaponry. Remarkable achievements during these operations included the discovery of a Roman shipwreck resting at a depth of 70 meters and the successful location of a DHC-5 Buffalo aircraft that had crashed in 1979 with 12 individuals on board, including high-ranking officials from the Mauritanian government. These exceptional contributions defined his illustrious career, culminating in his retirement as a frigate captain, holding the esteemed rank of capitaine de frégate.
Following his service in the French Navy, in April 1986, Nargeolet was presented with a remarkable opportunity by the French Research Institute for the Exploitation of the Sea (IFREMER). The proposal involved a daring dive to explore the depths of the Titanic wreckage. Intrigued by the challenge, he wholeheartedly accepted the offer, subsequently joining the inaugural human expedition to visit the iconic Titanic wreck site in 1987. During this historic mission, Nargeolet and his team ventured into the depths and successfully retrieved artefacts directly from the sunken remains of the ill-fated ship.
Following his initial expedition, Nargeolet continued to lead multiple diving missions in collaboration with IFREMER to the renowned Titanic wreck site. These expeditions took place in 1993, 1994, and 1996, enabling Nargeolet to further explore and document the site.
Notably, his expertise extended beyond the Titanic, as he successfully located and recovered various aircraft that had suffered marine-related damage. Amongst his remarkable discoveries, on 15 May 1993, while diving with the Nautile submersible, Nargeolet stumbled upon the unexpected wreckage of La Lune, a ship that had sunk near Toulon in 1664.
His contributions and accomplishments led him to serve as the director of DESM (deep diving equipment) at IFREMER until January 1996, further solidifying his expertise in the field of deep-sea exploration.
From 1996 to 2003, Nargeolet engaged in a fruitful collaboration with Aqua+, a subsidiary of Canal+ renowned for its expertise in creating captivating underwater films. Within this role, he assumed responsibility for supervising and managing the underwater operations executed by two submarines. This endeavour allowed him to further expand his experience and knowledge in the realm of underwater exploration and cinematography.
Beginning in January 2004, Nargeolet embarked on a consultancy journey based in Greenwich, Connecticut. Within this capacity, he provided valuable expertise and advisory services to clients seeking his guidance. He dedicated himself to this role until March 2007, offering his extensive knowledge and insights during this period.
In August 2007, Nargeolet's expertise was sought by RMS Titanic, Inc., a subsidiary of Premier Exhibitions renowned for organizing travelling exhibitions. He was tasked with a significant mission: to locate the wreckage of RMS Carpathia, the ship famous for rescuing survivors of the RMS Titanic but later met its own demise through a torpedo attack in 1918.
As the Director of the Underwater Research Program, Nargeolet collaborated closely with RMS Titanic to orchestrate the retrieval of artefacts associated with the Titanic. This involved skillfully operating remotely operated vehicles (ROVs) and piloting dives to the wreck site. Through his meticulous efforts, an impressive tally of nearly 6,000 artefacts has been successfully recovered from 35 dives, contributing greatly to the understanding and preservation of the Titanic's legacy.
In 2010, Nargeolet played a pivotal role in a significant mission aimed at creating a comprehensive 3D map of the Titanic wreck site and assessing its level of deterioration. Utilizing advanced technology such as remotely operated vehicles (ROVs) and autonomous underwater robots, he contributed to the detailed mapping of the site.
Additionally, Nargeolet participated in a search mission for the flight recorder of Air France Flight 447, a tragic incident that occurred the previous year during the flight's journey from Rio de Janeiro to Paris. His involvement in these critical recovery operations showcased his dedication to assisting in high-stakes endeavours.
On June 18, 2023, Nargeolet embarked on the Titan, a submersible owned by OceanGate, Inc., for his final expedition to witness the haunting remnants of the Titanic wreckage. This poignant journey marked the culmination of his extraordinary career as an explorer and underwater expert.
Between 2015 and 2016, Paul-Henri assumed the role of director at Michigan State University's esteemed Center for Maritime & Underwater Resource Management (CMURM). During his tenure, he provided visionary leadership and guidance to the centre, overseeing its activities in the fields of maritime exploration and the management of underwater resources. His expertise and dedication contributed to the advancement of research and education in these crucial areas at the university.
On 6 April 2022, he unveiled his book, titled "Dans les profondeurs du Titanic" (In The Depths Of The Titanic). This captivating publication meticulously documents his numerous expeditions, providing readers with a firsthand and comprehensive narrative of his extraordinary adventures. Through vivid storytelling and meticulous attention to detail, the book immerses readers in the fascinating world of deep-sea exploration, shedding light on the wonders and challenges encountered during his remarkable journey.
Drawing upon his profound understanding of the Titanic, Nargeolet played a pivotal role as a creator in the making of two extraordinary documentaries: "Titanic: The Legend Lives On" (1994) and "Deep Inside the Titanic" (1999). Through these compelling productions, he shared his expertise and insights, enabling audiences to embark on a captivating journey into the enduring legacy of the Titanic. These documentaries not only showcased Nargeolet's profound knowledge but also provided viewers with a profound and immersive experience, delving into the depths of the Titanic's history and captivating their imaginations.
On June 2023, Paul-Henri Nargeolet embarked on an exploration voyage aboard the Titan, an esteemed vessel operated by OceanGate, Inc., with the purpose of delving into the depths of the Titanic wreckage. Tragically, on the 18th of June, communication between the Titan and the surface ship, MV Polar Prince, was lost. In response, swift and extensive search-and-rescue operations were initiated, involving the collaborative efforts of the United States, Canada, and France, utilizing both water and air resources. A significant development emerged on the 22nd of June when a debris field was discovered approximately 490 meters away from the front section of the Titanic. OceanGate, with heavy hearts, expressed their somber belief that Nargeolet and the other four individuals on board had unfortunately lost their lives. A subsequent press conference conducted by the United States Coast Guard confirmed that the observed debris was indicative of a catastrophic failure in the submersible vehicle's pressure hull, resulting in its implosion.
In a poignant conversation with the media, Nargeolet's daughter reflected on her father's deep love for underwater expeditions, highlighting his passion and unwavering dedication to exploring the mysteries of the deep sea. She said,


If they are not found, it will be very sad for us because we will not see him again. What he liked the most was to be in a submarine, (near) the Titanic. He is where he really loved being. I would prefer him (dying) at a place where he is very happy."
He was residing in Charleston, West Virginia, before his death.