Prafulla Chaki Age, Death, Wife, Family, Biography & More
Quick Info→
Father: Rajnarayan Chaki
Marital Status: Unmarried
Age: 19 Years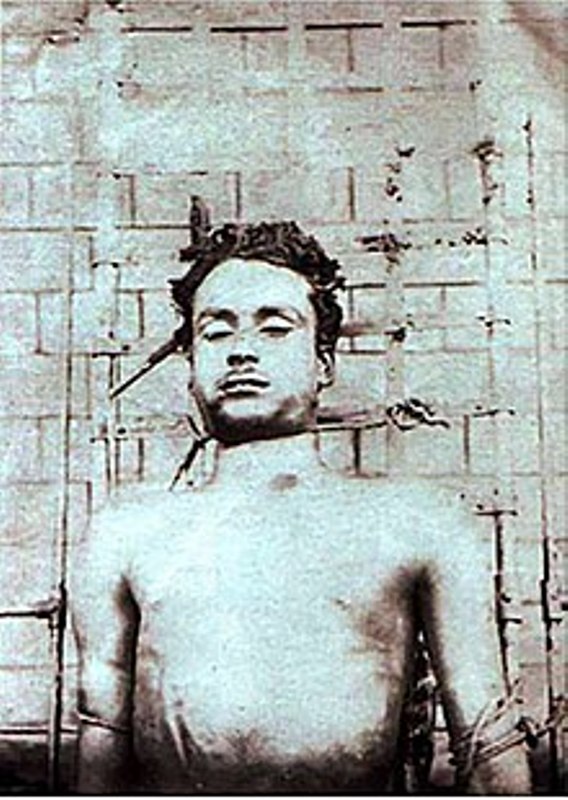 Bio/Wiki
Profession
Freedom Fighter
Famous for
Trying the assassination of the district magistrate 'Douglas Kingsford' by throwing bombs on his carriage in 1908
Physical Stats & More
Eye Colour
Black
Hair Colour
Black
Personal Life
Date of Birth
10 December 1888 (Monday)
Birthplace
Bogra district, Bengal Presidency, British India (now in Bangladesh)
Date of Death
1 May 1908
Place of Death
Mokama Ghat Railway Station, Patna, Bihar, Bengal Presidency, British India
Age (at the time of death)
19 Years
Death Cause
Committed suicide to avoid police arrest [1]

NDTV
Zodiac sign
Sagittarius
Nationality
British Indian
Hometown
Bogra district, Bengal Presidency, British India (now in Bangladesh)
School
• Namuja Janada Prasad English School
• Rangpur Zilla School
• Rangpur National School
Educational Qualification(s)
• Primary education at Namuja Janada Prasad English School
• Studied till 9th standard at Rangpur Zilla School
• Later, went to Rangpur National School
Religion/Religious Views
Hindu [2]

Banglapedia
Caste
Kayastha [3]

Banglapedia
Relationships & More
Marital Status (at the time of death)
Unmarried
Family
Wife/Spouse
N/A
Children
Grand Niece- Madhabi Taludar
Parents
Father- Rajnarayan Chaki (a Nagar estate employee)
Mother- Swarnomoyee Devi
Siblings
Elder Brother- Pratap Chandra Chaki


Note: He was the youngest among the five siblings.
Some Lesser Known Facts About Prafulla Chaki
Prafulla Chaki was an Indian freedom fighter. Chaki participated in the Indian independence struggle by associating himself with the Jugantar group of revolutionaries. The main focus of these revolutionaries was to assassinate the British officials to attain the freedom of India. Prafulla Chaki is best known for planning the assassination of the district judge, Mr Kingsford, who was supposed to travel on the carriage in which Prafulla Chaki and his companion Khudiram Bose threw bombs. However, the judge was not in the carriage, and accidentally, the two English women were killed in the bomb blast. On 1 May 1908, Prafulla Chaki killed himself just before he was about to be detained by British officials. His companion, Khudiram Bose, was arrested by the police officials under the charges of killing two British women.
Mahatma Gandhi stated to some media houses soon after the death of two British women that this violence would not provide independence to India and regretted the deaths. [4]

Panorama Bal Gangadhar Tilak praised Khudiram Bose and Prafulla Chaki for their attempts in Tilak's Marathi newspaper Kesari and called for the freedom of India. Tilak was detained by the British colonial government under the sedition charges soon after his statement in the newspaper. [5]

Hindustan Times He wrote,


The rulers who always exercise unrestrained power must remember that there is always a limit to the patience of humanity". And so, "violence, however deplorable, became inevitable."
Prafulla Chaki belonged to an affluent family of Bihar, a village in Bogra district of current day Bangladesh, and it was then a part of the Bengal Presidency. The original surname of their Chaki family was Bosu. Prafulla Chaki was the fifth child of his parents. Prafulla Chaki completed his secondary education at his elder brother's-in-law place at Rangpur. When Prafulla Chaki was studying in the ninth class, he was expelled from the Rangpur Zilla School due to this involvement in violating the East Bengal law by participating in students' protests. Soon, he was enrolled at the Rangpur National School by his family members. While studying in this school, he met with the renowned Indian revolutionaries including Jitendranarayan Roy, Abinash Chakravarti, Ishan Chandra Chakravarti, who motivated him to choose the path of patriotism.
During his school days, Prafulla Chaki was a noted athlete who used to participate in wrestling and stick-fighting. He liked to ride the horses and swim in his leisure time.
Barindra Kumar Ghosh, who was one of the founder members of the Jugantar Group of revolutionaries, once visited Rangpur, where Prafulla Chaki was introduced to him. Prafulla Chaki went to Kolkata along with Barindrakumar Ghosh, and soon, his name was enrolled in the Jugantar Party. Prafulla Chaki was given his first task to assassinate the first Lieutenant-Governor of the new province of Eastern Bengal and Assam, Sir Joseph Bampfylde Fuller. The plan failed due to some reasons. His next task was with his companion Khudiram Bose, and the task was to kill the magistrate of Muzaffarpur, Bihar, Kingsford who was the former Chief Presidency Magistrate of Calcutta and was hated by the people of Bengal for his cruelty on the political workers of Bengal, and he was well-known for sentencing them capital punishments. All these harsh attempts on innocent Bengali people by Kingsford led the revolutionaries to plan his murder. [6]

Bihar Through the Ages Prafulla Chaki and Khudiram Bose were chosen for the Kingsford assassination, and during the execution of the plan, Prafulla Chaki adopted the bogus name 'Dinesh Chandra Ray.' [7]

KHUDIRAM BOSE Revolutionary Extraordinaire
Prafulla Chaki and Khudiram Bose were planning to kill Kingsford, and they were keeping an eye on all the movements of Kingsford while preparing for the assassination. On 30 April 1908, they decided to kill Kingsford and stood outside the front of the gate of European Club and waited for Kingsford's carriage to pass through it. A bomb was thrown by Prafulla Chaki and Khudiram Bose when a carriage arrived at the gate, but in the carriage, Kingsford was not present. It was carrying the wife and daughter of a leading pleader at Muzaffarpur Bar, Mr Pringle Kennedy. Both English women died in the bomb attack as the identity was mistaken by Prafulla Chaki and Khudiram Bose. Soon, both of them fled after the attack. [8]

Bihar Through the Ages
To escape the police arrest, Prafulla Chaki and Khudiram Bose chose separate ways to flee. Prafulla Chaki was sheltered by Triguna Charan Ghosh, who was a railway employee. Triguna Charan Ghosh also arranged tickets for Prafulla Chaki for Mokama. [9]

Bihar Through the Ages During his travelling, he was identified by Nandlal Banerjee who was a police officer and was travelling in the same compartment of the train. Nandlal tried to arrest Prafulla Chaki, but he shot himself with his own revolver. In a book titled 'First spark of revolution: the early phase of India's struggle for independence, 1900-1920,' which was published by Arun Chandra Guha in 1971, it was stated that Prafulla Chaki shot him under his chin. It read,


A Bengali police officer, Nandalal Banerji was also travelling in the same compartment … Nandalal suspected Prafulla and tried to arrest him. But Prafulla was quite alert; he put his revolver under his own chin and pulled the trigger … This happened on the Mokama station platform on 2nd May, 1908."
Khudiram Bose was captured by British officials when Prafulla Chaki committed suicide. His head was beheaded from his body by Nandalal Banerji. His body was sent to Kolkata to be identified by Khudiram Bose who was later hanged to death by the Britishers. The police officer, Nandalal Banerji, who captured Prafulla Chaki, was killed by two young revolutionaries named Srishh Pal and Ranen Ganguly to revenge the death of Prafulla Chaki.
Reportedly, Prafulla Chaki adopted the name Dinesh Ray during his missions at Jugantar Group. That was why, it was difficult for the British officials to recognise Prafulla Chaki at the time of his death, so they beheaded him and buried him in the Intelligence Bureau office at Lord Sinha Road. But, later, his skull was exhumed by an IB officer to keep it in the criminal records room at Lalbazar. However, the notable historian and professor, Amalendu De, claimed that Prafulla Chaki's head was not in the ground where it was buried as De repeatedly requested to conduct a DNA test of the skull so that he could prove that the skull actually belonged to Chaki, but his request was turned down by the police commissioners. [10]

The Times of India
In April 2020, in West Bengal, the grand-niece of Prafulla Chaki, Madhabi Taludar, was spotted living in the shanty made up of tin and plastics amid the coronavirus pandemic.