Vasudev Balwant Phadke Age, Death, Wife, Children, Family, Biography & More
Quick Info→
Age: 37 Years
Marital Status: Married
Father: Balwant Phadke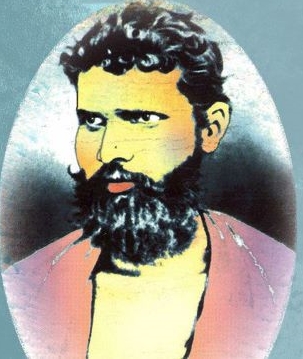 Bio/Wiki
Profession
Indian independence activist
Known as
Father of Indian Armed Rebellion
Physical Stats & More
Eye Colour
Black
Hair Colour
Black
Personal Life
Date of Birth
4 November 1845 (Tuesday)
Birthplace
Shirdhon, Raigad, Maharashtra, British India.
Date of Death
17 February 1883
Place of Death
Aden Jail in Yemen
Age (at the time of death)
37 Years
Death Cause
Hunger Strike [1]

The Indian Express
Zodiac sign
Scorpio
Nationality
British Indian
Hometown
Shirdhon, Raigad, British India
College/University
Bombay University
Educational Qualification
Graduation from Bombay University [2]

The Indian Express
Caste
Chitpawan Brahmin [3]

Scroll
Relationships & More
Marital Status (at the time of death)
Married
Family
Wife(s)
• Saibai (m. 1859) (died in 1872)
• Gopikabai Phadke (m. 1873)

Children
Daughter- Mathutai
Parents
Father- Balvantrao Phadke
Mother- Saraswati Bai
Grandfather- Anantrao
Siblings
He had a brother and two sisters. [4]

EPARLIB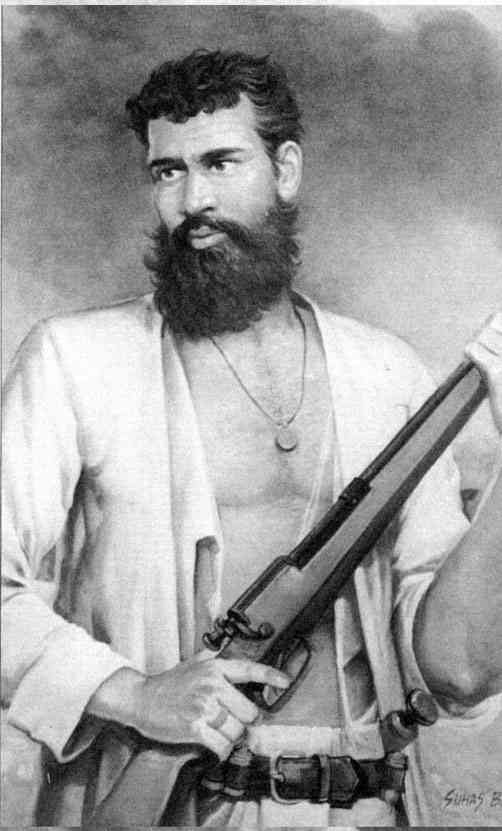 Some Lesser Known Facts About Vasudev Balwant Phadke
Vasudev Balwant Phadke was an Indian revolutionary freedom fighter who is popularly known as the 'Father of the Indian Armed Rebellion.' The difficult situations faced by the farming community in India inclined him towards the attainment of Swaraj from British rule. Vasudev Balwant Phadke fought against colonial rule in India with the help of various Hindu sub-communities by organising a movement against them. The group organised by him initiated an armed struggle to uproot the colonial rule in India for which they started looting wealthy European businessmen for the funds. Vasudev Balwant Phadke came into the limelight when he started ruling Pune city in Maharashtra for some days after defeating the British soldiers in a surprise armed attack.
In his childhood, Vasudev Balwant Phadke was interested in learning wrestling and horse riding, and consequently, he dropped his high school studies. Soon after dropping his school studies, he shifted to Pune and started working with the military accounts department in Pune as a clerk. Vasudev Balwant Phadke served the department for fifteen years. He was inspired by the work of Krantiveer Lahuji Vastad Salve, who was an acclaimed social personality at that time. Salve was a trained wrestler and was running a wrestling training centre named TALIM in Pune. Salve was a patriot and often spotted speaking about the importance of independence from colonial rule. Salve belonged to an untouchable community. Salve was the one who provoked Phadke to organise a group of backward classes to get independence from the British Raj. Soon, Vasudev Balwant Phadke began attending Mahadeo Govind Ranade's lectures, which were mainly based on the concept that how the economic policies of colonial rule affected the economy of India. Through these lectures, Vasudev Balwant Phadke came to know about the adverse effects of colonial policies on Indian society. In Pune, in 1870, he participated in a public agitation, which aimed at relieving the public grievances.
Later, Vasudev Balwant Phadke founded an institution to educate Indian youth. The name of this institute was the Aikya Vardhini Sabha. During this period, he was working as a clerk in the military accounts department in Pune. Once, Vasudev Balwant Phadke's leave approval was delayed by the British authorities when his mother was on her death bed. This incident deeply hurt his sentiments and ultimately provoked him against colonial rule and its harsh rules for Indians.
Later, Vasudev Balwant Phadke decided to continue his further education, and he graduated from a British-established institution in Bombay presidency and is considered one of the earliest Indians to graduate from this educational institution. He, along with his comrades and revolutionary freedom fighters Laxman Narhar Indapurkar and Waman Prabhakar Bhave, founded the Poona Native Institution (PNI) in 1860. Later, this institution was renamed the Maharashtra Education Society (MES). Under PNI, Vasudev Balwant Phadke established the Bhave School in Pune.
In 1873, Vasudev got married to Gopikabai to whom he taught to fire guns and horse riding lessons. In one of his writings, Mohan Shete, a Pune-based historian, stated that Vasudev was preparing his wife to fight against the war against colonial rule. He wrote,


By now, he was becoming a revolutionary. He taught Gopikabai to read and write as well as wield swords, fire guns and ride horses in the surrounding forests. These were activities that men practiced, but to make one's wife do it, and in a Brahmin household, was radical. Vasudev's thinking was that his wife should be able to fight if there was war with the British."
In 1875, the colonial government removed the Gaekwad ruler of Baroda following which Phadke started delivering public speeches against the arbitrary rule of Britishers. During the same time, the indifferent behaviour of the colonial government toward the severe famine-affected people in Maharashtra pushed Phadke to visit the Deccan region of the state, where Vasudev Balwant Phadke requested the local people to raise their voices for the independence of India. However, the educated class of the region did not support him, which motivated him to unite the people from the Ramoshi caste. Later, the people from the Kolis, Bhils, and Dhangars caste also came forward to support Phadke. Vasudev Balwant Phadke organised his own army of three hundred men that aimed to initiate an armed revolt against the colonial rule for the independence of India. During this period, he learnt shooting, horse riding, and fencing. Soon, Vasudev Balwant Phadke started planning to expand his army, but the lack of funds hindered his motives. He then decided to loot the government treasuries. A village called Dhamari in Shirur taluka in the Pune district was his first hunting spot. All the money collected by the local government from income tax was kept in the house of a local businessman named Balchand Fojmal Sankla. Vasudev Balwant Phadke, along with his army men, raided the house of the businessman and looted four hundred rupees, which they spent on the welfare of the famine-affected villagers. This loot tagged him as a dacoit. In his autobiography, Vasudev Phadke mentioned that he was thinking day and night about the downfall of British rule in India. He wrote,


Thinking day and night of this and a thousand other miseries, my mind was bent upon the downfall of the British power in India. I thought of nothing else. The idea haunted my mind. I used to rise in the dead of night and ponder over the ruin of the British until at last I almost became mad with the idea."
Soon after the dacoity, Vasudev Balwant Phadke tried to escape from one village to another and was being sheltered by his supporters, who mostly belonged to the lower class societies. The villagers of Nanagaum gave him protection in their local forest as they were impressed by his patriotic zeal and initiatives for the independence of India. Later, Vasudev Balwant Phadke raided many areas near Shirur and Khed talukas in Pune to feed the famine-affected farmers by cutting all the communications of the British personnel from the government treasury. Daulatrav Naik, the leader of Ramoshi, raided Palaspe and Chikhali in May 1879 and looted around 1.5 lakh rupees. Naik was shot dead by Major Daniel when Naik was returning to Ghat Matha. Naik was the main supporter of Phadke. Naik's death shocked Phadke and setback his revolt. After the incident, Phadke moved to the Shri Shaila Mallikarjun shrine in South India, and later, about 500 Rohilas were recruited by Vasudev Balwant Phadke and began a fresh revolt against the colonial rule.
Reportedly, the attacks organised by Vasudev Balwant Phadke on the British government received very limited success. Once, Vasudev Balwant Phadke had a direct encounter with the British Army in the Ghanur village following which the government announced a reward for his capture. However, the officials remained unsuccessful. In return, Vasudev Balwant Phadke offered a sum of money to the general public to capture the Governor of Bombay, announced another award to kill each European, and also threatened the government. Soon, Vasudev Balwant Phadke visited the Hyderabad state to recruit more Rohillas and Arabs into his army. On the other side, the British government ordered a British Major, Henry William Daniell and Abdul Haque, Police Commissioner to the Nizam of Hyderabad to chase the whereabouts of Phadke. On 20 July 1879, someone betrayed Vasudev Balwant Phadke and told British police about his hiding place. He was captured in a temple in the Kaladgi district after a fierce scuffle with the police. Phadke was taken to Pune for trials. Vasudev Balwant Phadke's case was handled by Ganesh Vasudeo Joshi, also known as Sarvajanik Kaka. He was kept in the district session court jail building near Sangam bridge. Vasudev Balwant Phadke's own diary was used by the British authorities as evidence against him. He was sentenced to life imprisonment by the Pune court. Vasudev Balwant Phadke was prisoned in the Aden jail in Yemen, where he tried to escape the prison by breaking the doors on 13 February 1883, but he was captured soon. On 17 February 1883, Vasudev Balwant Phadke died after four days of his hunger strike.
On 20 July 1879, Vasudev Phadke was detained at Devar Navadgi in the Bijapur district. In November 1879, he was put on a court trial. During the court proceedings, Vasudev Balwant Phadke told the court,


Day and night, there is but one prayer in my heart, Oh God, even if my life be lost, let my country be free, let my countrymen be happy. I have taken up arms, raised an army and rebelled against the British Government with this single aim. I could not succeed. But, some day, someone will succeed. Oh my countrymen, forgive me for my failure."

During the court trials, Ganesh Vasudev Joshi, popularly known as Kaka Joshi, defended the case of Vasudev Balwant Pahdke in a court at Poona. The Judge, Mr Newnham, sentenced him to life imprisonment.
Soon after finishing his education, Vasudev Balwant Phadke worked at various renowned institutions in Bombay including the Grant Medical College and the Commissariat Examiner's Office.
Reportedly, the grandfather of Vasudev Balwant Phadke was working as a low-ranking officer at Karnala Fort, which was handed over to the Britishers after they defeated the Peshwas in 1818. His grandfather died when Vasudev Balwant was ten years old.
Since childhood, Vasudev Balwant Phadke was interested in reading religious texts such as the Purushsukta, Vishnusahastranama, and Amarkosh Path. He used to read the Vedas and the Sanskrit language.
Vasudev Phadke's views about a suitable wife focussed on a woman who must belong to his family clan. He did not believe in marrying a woman outside his own community. His quest for a suitable wife read as,


Their jatihad "bad elements"; others were unsuitable because they did not belong to a clan of "superior blood."
Vasudev Balwant Phadke was a worshipper of Dattatreya, an incarnation of the trinity of Brahma, Vishnu, and Shiva. When he was young, he developed an intense faith in the Datta, which motivated him to write a book titled Datta Lahiri (Datta Passion). His revolutionary period between 1875 and 1879 was also affected by his extreme belief in spirituality that was experienced by Ramoshi tribesmen through his patriotic treatment.
Reportedly, the young Lokmanya Tilak used to take sword-fighting lessons and participated in several physical exercises under the regular supervision of Vasudev Balwant Phadke. Several other revolutionary freedom fighters with distinctively upper-caste surnames also received inspiration from Vasudev Phadke and were often gathered at the premises of the local temples to make a blueprint of their aims and plans for dacoities and revolts against the colonial rule in India. Later, Lokmanya Tilak's policies of conservative politics were followed by several young rebels of India.
The father of Hindu Nationalism, V D Savarkar, was Vasudev Phadke's biggest admirer and follower. In one of his writings, Veer Savarkar wrote that since childhood, he admired Vasudev Phadke's physical and muscular presence. Savarkar's first mentor was Vasudev Balwant Phadke.
The governor of the Bombay presidency from 1877 to 1880, Richard Temple, described Vasudev Balwant Phadke's rebellion actions as a fight for Maratha and the Hindu nation. Richard stated,


A fight for "Maratha nationality", "Hindu nation" and for the supremacy of the "Hindu race."

On 14 November 1940, a memorial pillar was unveiled in his honour by the Government of India.
In 1984, the Indian Postal Service issued a 50 paise stamp with Vasudev Balwant Phadke's name and picture printed on it. He was announced as the father of the Indian armed rebellion.
In 2004, a book titled Vasudev Balwant Phadke: A Profile' was released by the Lok Sabha Secretariat. This book mentioned that Vasudev Balwant Phadke was the first Indian leader who travelled on foot from one village to another to preach and disseminate the mantra of swaraj among the Indians, and he was the first one who exhorted Indians to rebel against foreign rule. In 2004, his portrait was established in the Indian Parliament. According to this book, during the dacoities, Vasudev Balwant Phadke issued strict orders to his army. He ordered,


Phadke waged his war with a high moral purpose. He had issued strict orders to his men that during raids womenfolk must never be molested; children must not be hurt."
A Pune-based historian Mohan Shete stated in his book on Vasudev Phadke that Vasudev Phadke's grandfather used to take him on his shoulders to Karnala Fort while narrating the stories of war and the actions of the legendary Indian warriors. In his book, Mohan Shete mentioned,


His paternal grandfather Anantrao was the last commander of the fort of Karnala, which was lost when the Peshwas were defeated by the East India Company in 1818. When Vasudev was still a child, his grandfather would carry him to the fort on his shoulders and narrate stories of war, the deeds of legendary warriors and the losses inflicted by the British."
A novel titled 'Anand Math' based on Vasudev Balwant Phadke's patriotic gestures and contemporary acts was written by Bankim Chandra Chattopadhyay in 1882.
In December 2007, the Indian director Gajendra Ahire released a Marathi movie titled 'Ek Krantiveer Vasudev Balwant Phadke,' which was based on the life struggles of Vasudev Balwant Phadke for the independence of India.
Later, the Aadya Krantiveer Vasudev Balwant Phadke Chowk in Dhobi Talao was established by the government of India, where Vasudev was captured and tortured by the British government.