Top 10 Best Movies of Dharmendra
Dharmendra is a legendary film actor, a creative producer, and a politician. In 1997, he received the Filmfare Lifetime Achievement Award for his contribution to Indian cinema. His starring roles in action films earned him nicknames, such as "Action King" and "He-Man". He was also honored with India's third highest civilian honor Padma Bhushan. One of his most notable roles was in Sholay (1975). A list of some of his best films is here.
1. Sholay (1975)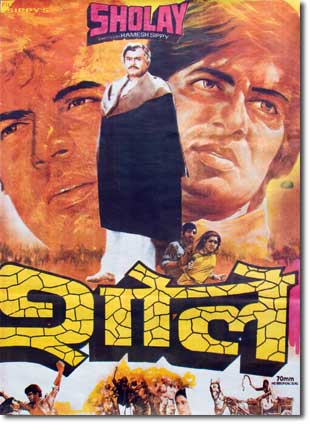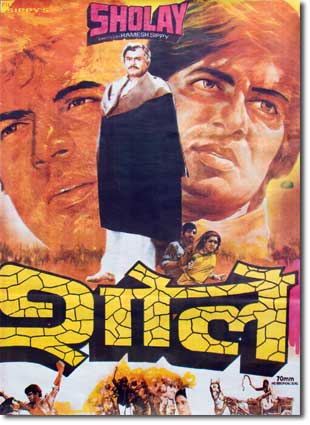 Sholay is an action movie directed by Ramesh Sippy. It stars Dharmendra, Sanjeev Kumar, Hema Malini, Amitabh Bachchan.
Plot: Thakur Baldev Singh is a retired policeman. After his family is murdered by a notorious and ruthless bandit, Gabbar Singh, he hires two crooks to settle his score with dacoit.
2. Satyakam (1969)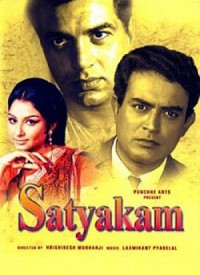 Satyakam, a romantic, action film directed by Hrishikesh Mukherjee, is based on a Bengali novel of the same name by Narayan Sanyal.
Plot: An idealist meets a rape victim and marries her. But despite his idealism, he cannot accept her and her child completely.
3. Do Chor (1972)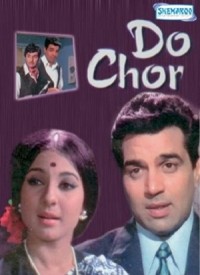 Do Chor is a Hindi/Urdu film produced by Raj Khosla and directed by Padmanabh. It stars Dharmendra, Tanuja, Shobhana Samarth.
Plot: A burglar, Tony is always under the police radar irrespective of whether he has committed a crime or not. Things turn around when he gets the opportunity to help the police to catch a culprit.
4. Naya Zamana (1971)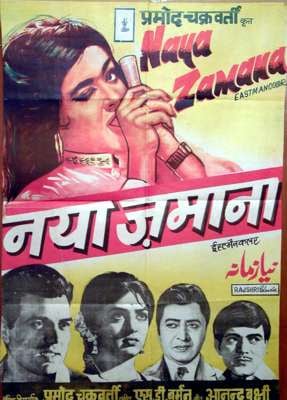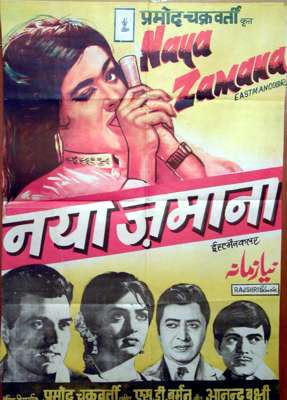 Naya Zamana is a Hindi romantic, action film produced and directed by Pramod Chakravorty. The film stars Dharmendra, Hema Malini, Ashok Kumar, Mehmood.
Plot: An idealistic young man fights against the exploitation of the poor by the rich. He had been at the point of putting a stop over their exploitation when a book actually written by him was credited to a rich man.
5. Jugnu (

1973

)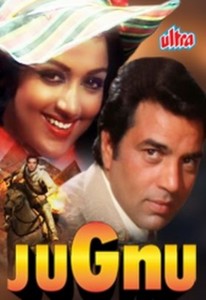 Jugnu 1973 is an Indian romantic, action movie produced and directed by Pramod Chakravorty. He made many good movies and Jugnu is one of them.
Plot: Ashok, an orphan, is a highly intelligent crook but with a golden heart. Unaware of his true identity. Leading an outrageous life.
6.

 

Alibaba Aur 40 Chor (1979)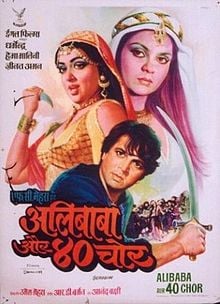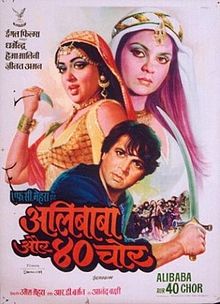 Alibaba Aur 40 Chor is an action, adventure, romantic film directed by Umesh Mehra, starring  Dharmendra, Hema Malini and Zeenat Aman.
Plot: Alibaba, (Dharmendra) is in love with Marjina (Hema Malini). The town is terrorized by dacoits. Ali Baba hears the password to the door of the cave of the dacoits and takes a lot of jewels from the cave. His brother out of his greed is killed by the dacoits as he forgets the password and is trapped inside.
7. Phool Aur Patthar (1966)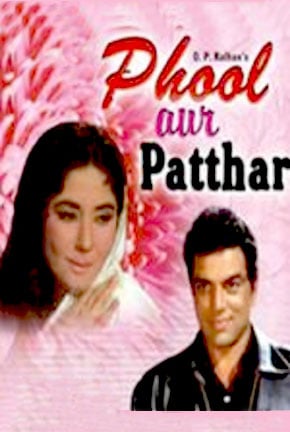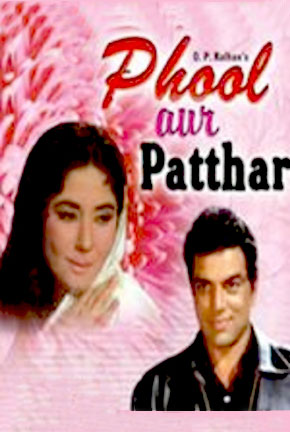 Phool Aur Patthar is a romantic, action film directed by O. P. Ralhan, and written by Akhtar ul Iman and Ehsan Rizvi. The film catapulted Dharmendra an "actor" to a "star".
Plot: Widowed Shanti, left to die by cruel in-laws, and a thief, Shaka, form a unique relationship based on support and kindness. Just as Shaka begins to redeem himself of a crime he has done in his past, fate deals a new hand for the duo.
8. Kab? Kyoon? Aur Kahan? (1970)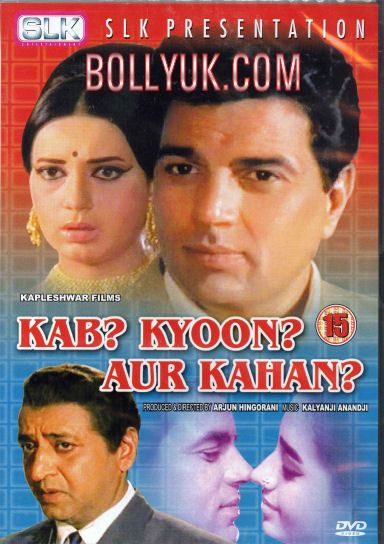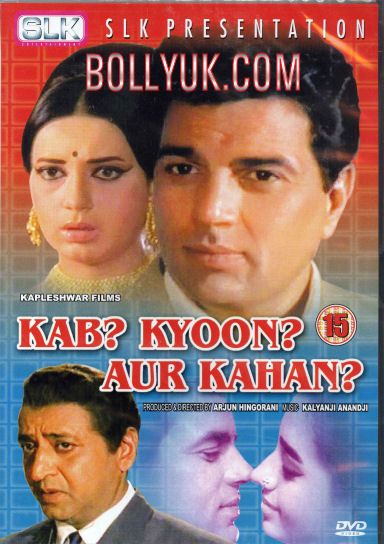 Kab? Kyoon? Aur Kahan? is a Bollywood mystery film directed by Arjun Hingorani. The film stars Dharmendra, Babita and Pran.
Plot: An heiress accidentally kills her rich uncle in self-defence and disposes of his corpse somewhere inside the house but is later haunted by his apparition.
9. Aaye Din Bahar Ke (1966)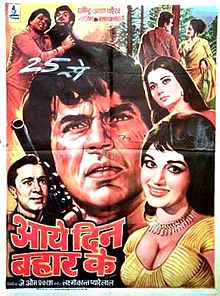 Aaye Din Bahar Ke is a romantic, action film produced by J. Om Prakash. It became a box office hit. The film stars Dharmendra, Asha Parekh, Nazima.
Plot: Ravi, an eligible bachelor, meets a beautiful girl named Kanchan and straightaway falls in love with her. However, Ravi soon finds out that Kanchan is already married and has a child.
10. Dillagi 1978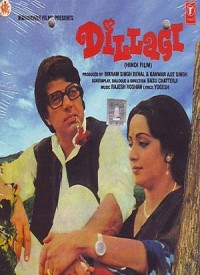 Dillagi is a romantic comedy directed by Basu Chatterjee, based on Bengali novel 'Chemistry O Kahaani' by Bimal Kar.
Plot: Swarnkamal, a Sanskrit teacher, falls in love with her student. However, she does not feel the same way but still he tries to woo her.