Virat Kohli's Diet & Workout Plan
It doesn't matter if you are fond of Cricket or not, your eyes can never miss someone like Virat Kohli, the famous Indian international Cricketer and the most adored right-handed batsman. At the moment, he is leading the Indian team in Test Cricket. He is also the Vice Captain in limited overs formats. Talking of the popular Indian Premier League (IPL), he leads the team called Royal Challengers Bangalore. He is an extremely dedicated player, due to which his fans go GAGA over him.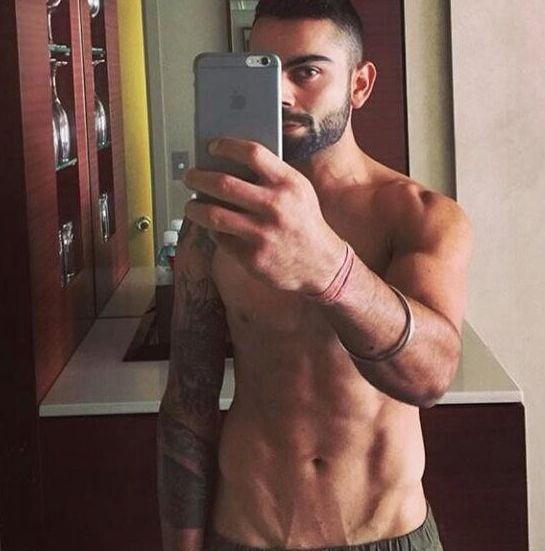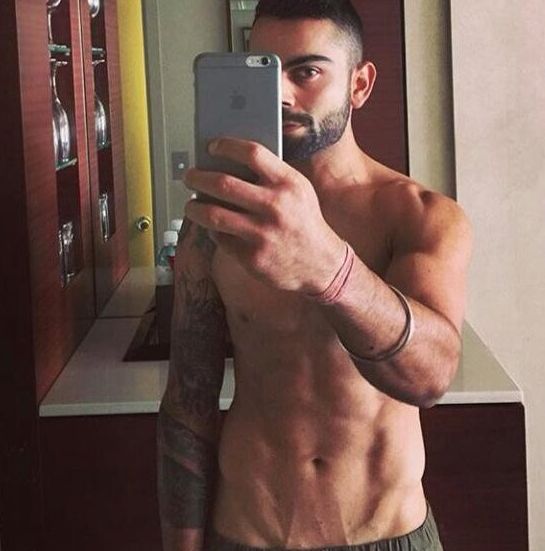 Virat Kohli's Diet Plan
Unlike other celebrities, there is no specific diet that Virat is seen following. His breakfast, lunch and dinner consist of almost the same things that the ordinary people eat. He is addicted to home cooked meals and is an extremely foodie person. You would often catch him eating lamb-chops and salmon in different locations known for their non-vegetarian food.
He has openly declared that he can't resist food. No matter where he goes, he loves eating and tasting new cuisines. But there is something that he says – avoid junk food that has more of saturated fats. For an instance, if you like fried chips, have wheat crackers to meet your cravings for something crispy and to munch on something between your meals.
Commonly, his diet has a lot of protein, which helps him build the muscles that he needs to increase his stamina and hit the spinning ball from the bat in his hands.
To your surprise, the most important part of this cricketer's diet is mineral water. He says that he drinks a lot of water to avoid minor to moderate diseases or illnesses. He is generally seen drinking a lot of water when he is on tours.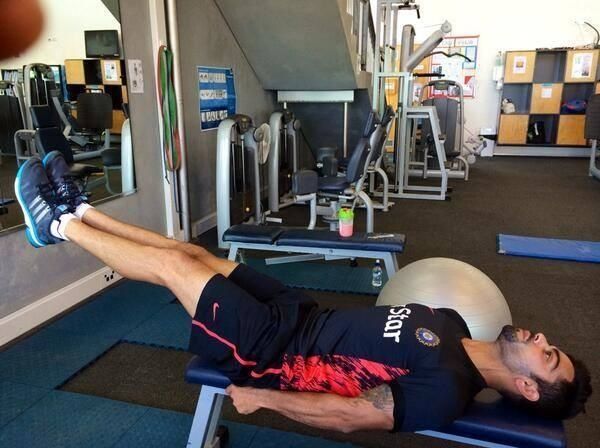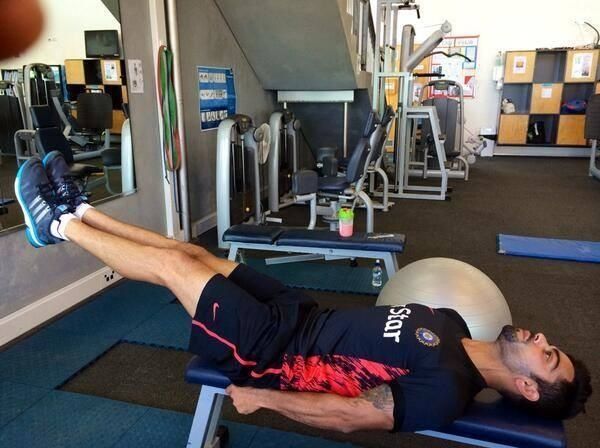 Virat Kohli's Workout Routine
The best thing about Virat is that he eats all that he wants to, but doesn't skip his regular workouts at the gym. He hits the gym at least five days a week, despite his hectic schedule. Unless he is on a tour or is busy playing or practicing cricket, he makes sure that he goes to gym or works out at least for two hours at home.
His workout pattern includes a wide combination of weights as well as cardio exercises. While the weights allow him to have a larger body, the cardio exercises boost up his stamina for him. This combination has helped him develop muscles in the most appropriate manner, thanks to which he has such a remarkable body at present.
Virat Kohli's Message For His Followers:
For his followers, he has only three things to say:
Be dedicated and focused on your workout patterns – Looking at the time he spends at gym, despite his tight schedule, you can surely say why he suggests this to his fans. In order to achieve something, focus and dedication are the two things that you need the most in life.
Boost up your stamina to the most maximum – Sea food boosts your stamina in a lot of ways, since they are major sources of omega-3 fatty acids, which also allow you to fight different diseases. It is simple – less diseases means less falling ill and less falling ill means more working out!
Do everything that you can to improve your immunity – Unless you are immune to your surroundings, it is just not possible for you to workout and stay fit as well as healthy. To increase your immunity, plan a diet chart depending upon the things that your body needs.
Here are a few videos for Virat Kohli's fitness followers:
So don't just sit there – if you are a true fan of Virat Kohli, hit the gym RIGHT NOW – how's that?