Akshay Kumar: Life-History & Success Story
The journey from being a waiter to being a Bollywood star is not easy at all. It is the story of none other than our all-time favorite action hero Akshay Kumar. His journey all the way from Bangkok to Bollywood has not been so smooth but he still managed to steal the hearts of millions of girls in India and abroad through his acting skills. Akshay is no doubt a total fitness freak.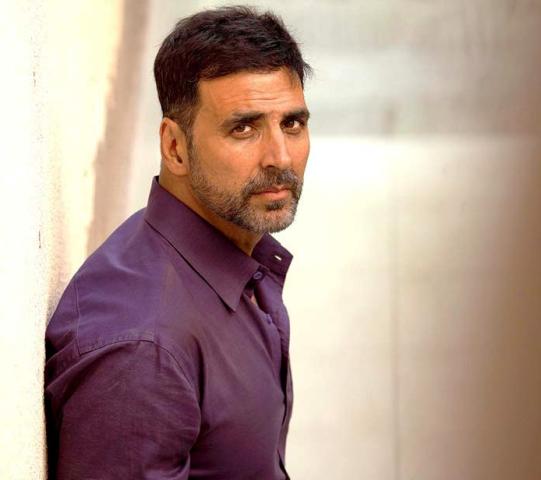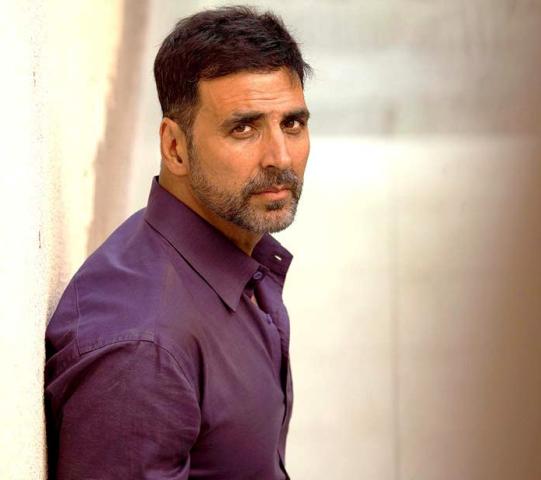 Birth And Early Childhood
Rajiv Bhatia who is now known as the Akshay Kumar was destined to be a mega superstar of Bollywood. His complete name was Rajiv Hari Om Bhatia and was born on 9th September 1967 in Amritsar, Punjab, India. Alka Bhatia is his sister.
A Journey From India to Bangkok
Right from the very start, Akshay Kumar had no interest in his studies and as soon as he completed his 12th, he left studies and engaged himself in menial jobs. After some time he went to Bangkok and worked as a waiter there. He also learned martial arts skills back there in Bangkok.
A Journey From Bangkok to Mumbai
After going on loan to Bangkok he returned back after 4 to 5 years to Mumbai and worked at Metro guest house and also started living there on sharing basis. Soon, he shifted his base to Bangladesh for some time.
A Martial Arts Teacher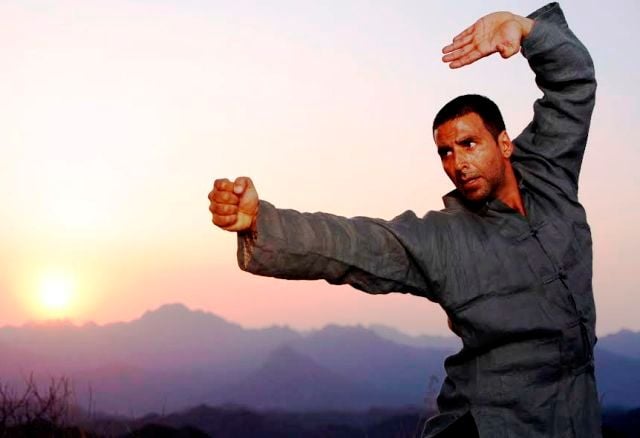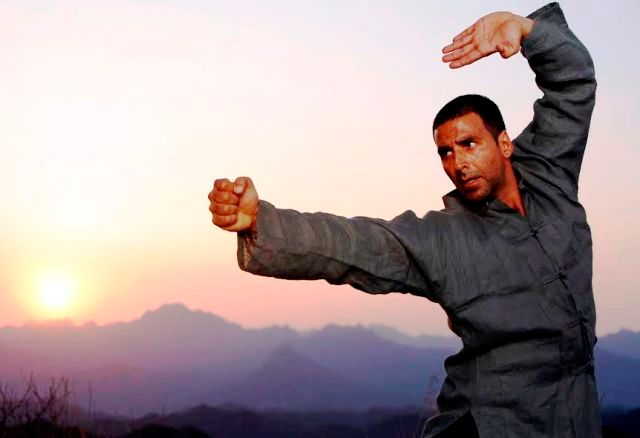 After coming back from Bangladesh Akshay Kumar started training students for martial arts and once the father of one of his students met him and gave him the offer of modelling. The well-established actor back then did not have any idea about modelling because he basically did not belong to this field.
Take Off in Career
After getting a good photoshoot, he started off with small assignments of modelling. It is an unknown fact to many that Akshay Kumar worked for 18 months as an assistant photographer to Jayesh Sheth just to get his portfolio shoot.
Background Dancer
Because of his looks and good physique he first started with the modeling assignments and then worked as a background dancer in many Hindi movies.
Turning Point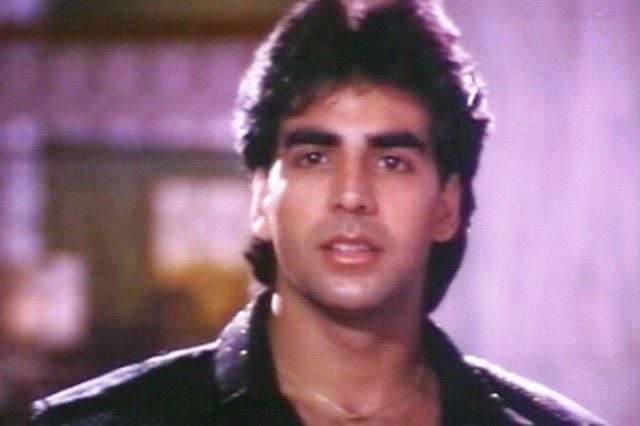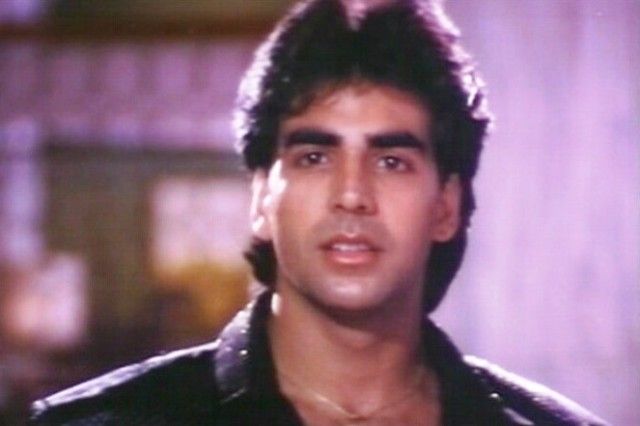 It's often said when it's written in your fate you will definitely get it. This also happened with the superstar Akshay Kumar as once when he missed his flight to Bangalore for which he was called on to appear for a modelling assignment, he became upset. Disappointed on missing the flight he moved door to door, studio to studio with his portfolio in the hope of getting a job and this turned out to be a big break for him when Pramod Chakraborty signed  Akshay as the leading man for his film "Deedar (1992)".
First Debut
Akshay made his debut in 1991 with the film "Saugandh" and since then there has been no turning back in his career. He has been constantly proving himself and giving back to back hit films.
Love Life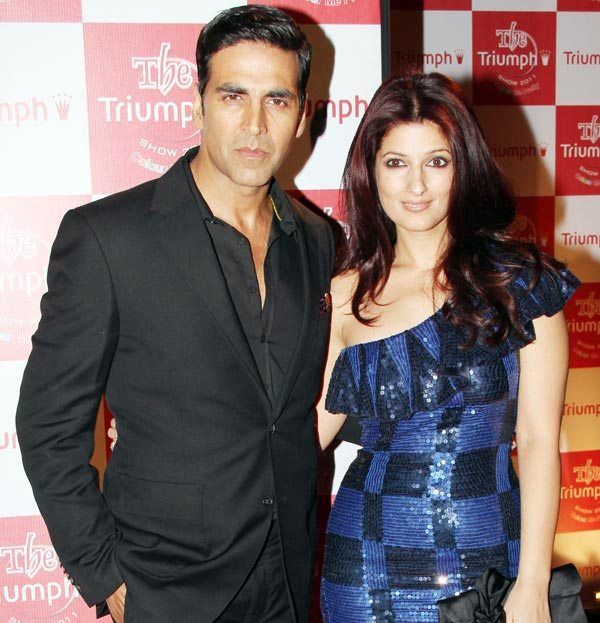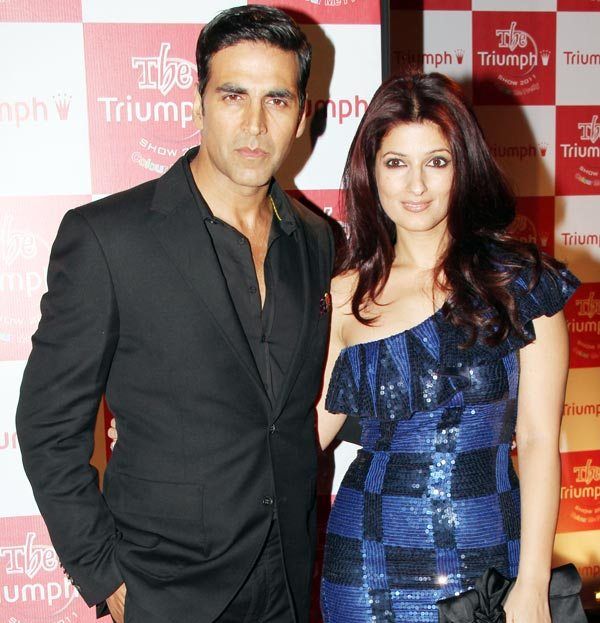 He was engaged twice to the actress Twinkle Khanna and managed to get married to her on 17 January 2001. Now he is the proud father of two children one of them is a boy Aarav and the second child is daughter Nitara. Being a protective father he tries to keep his children away from media.
Awards And Honours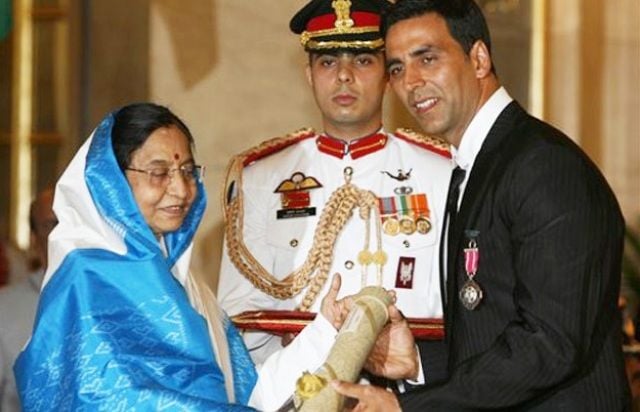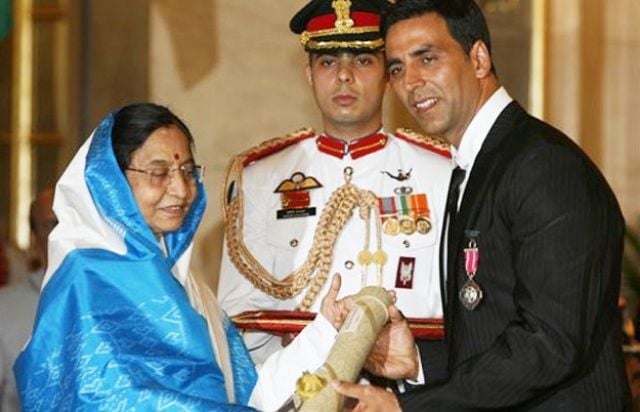 In 2009, Akshay Kumar was awarded the highest Japanese Award of Katara and holds 6 degrees in black belt in Karate. The government of India also awarded him with prestigious Padam Shri. In the year 2011, he was honoured with Asian awards for his outstanding achievement in cinema. He was also named the sexiest man alive by People Magazine in 2008.
Bharat ke Veer Mobile App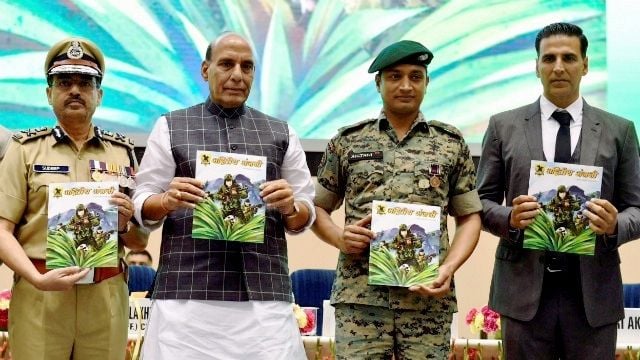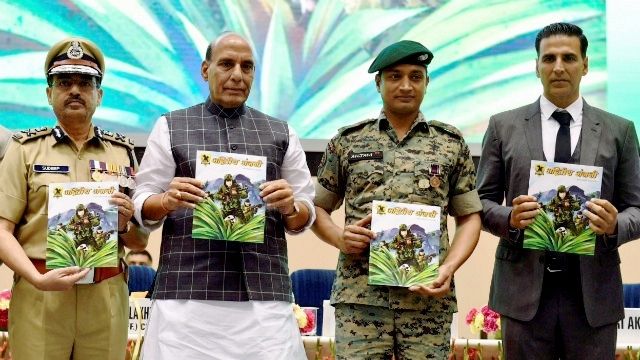 In order to instinct the feeling of nationalism and push people to donate money to the families of people who lost their children for the country, he along with the home minister Rajnath Singh in April 2017 promoted a mobile phone app Bharat ke Veer.
Brands Endorsement
In the Thumbs Up commercial ad, his breathtaking Yamakasi stunt raised eyebrows. Now he is endorsing a number of brands like the D'Damas, Microsoft, Coca-Cola, etc
Khiladi Role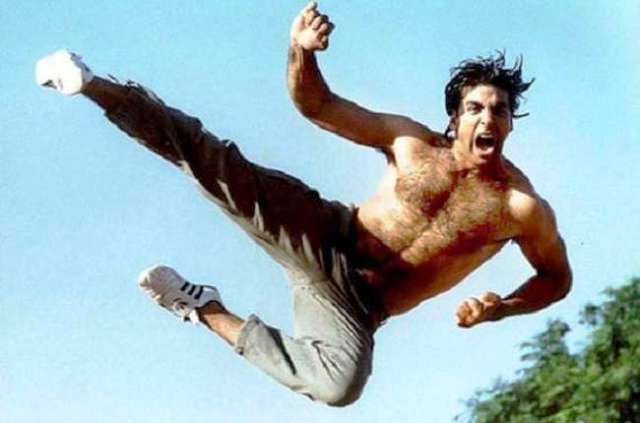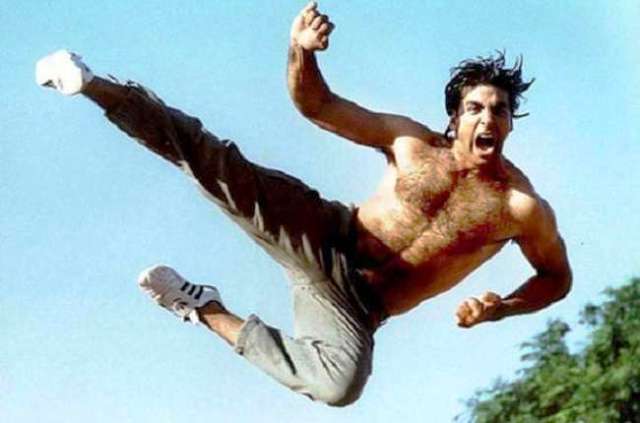 He holds this tag by working under the same title in 7 movies namely "Khiladi (1992)", "Main Khiladi Tu Anari (1994)", "Sabse Bada Khiladi (1995)", "Khiladiyon Ka Khiladi (1996)", "International Khiladi (1999)", "Mr. & Mrs. Khiladi (1997)" and "Khiladi 420 (2000)".
Overseas Citizen of India
Akshay Kumar received a doctorate degree from the University of Windsor and also has Canadian citizenship. But since our constitution does not allow dual citizenship concept so he is known to be the overseas citizen of India.
Fitness Freak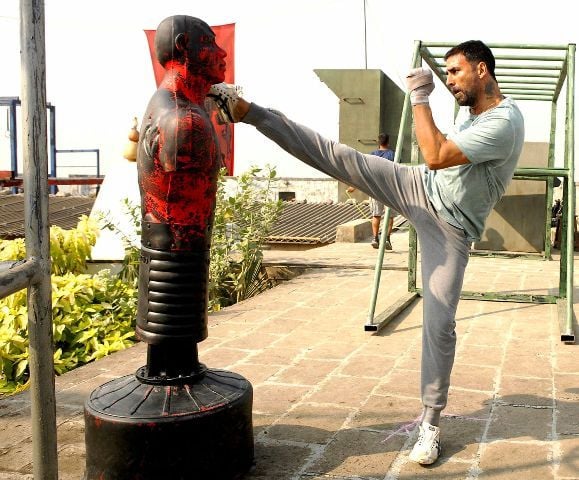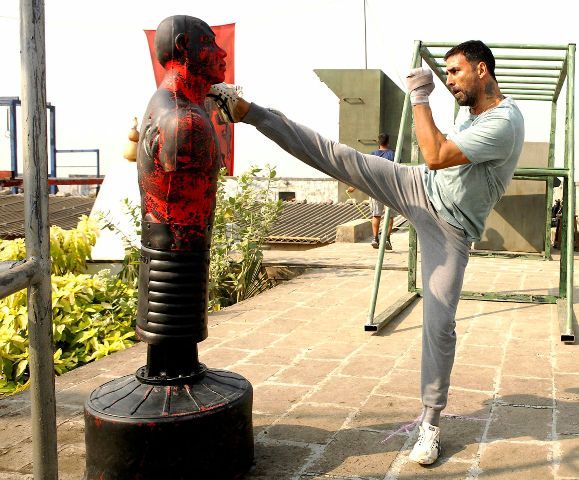 Akshay Kumar's health speaks it all that he has a strict diet plan. He makes sure to get at least 8 hours of sleep and wakes up early in the morning to do yoga and go for running. He is never seen attending late night parties or indulging in drinking and smoking.