Mukhtiar Panghali (Manjit Panghali's Husband) Age, Children, Family, Biography & More
Quick Info→
Marital Status: Widower
Wife: Manjit Panghali
Age: 50 Years
Bio/Wiki
Profession
Teacher
Known For
Being convicted of the murder of his four months pregnant wife, Manjit Panghali, for which he was awarded life imprisonment in 2011
Physical Stats & More
Eye Colour
Black
Hair Colour
Black
Personal Life
Date of Birth
Year, 1972
Age (as of 2022)
50 Years
Nationality
Canadian
Relationships & More
Marital Status
Widower
Family
Wife
Manjit Panghali

Children
Daughter- Maya

Siblings
Brother- Sukhwinder Panghali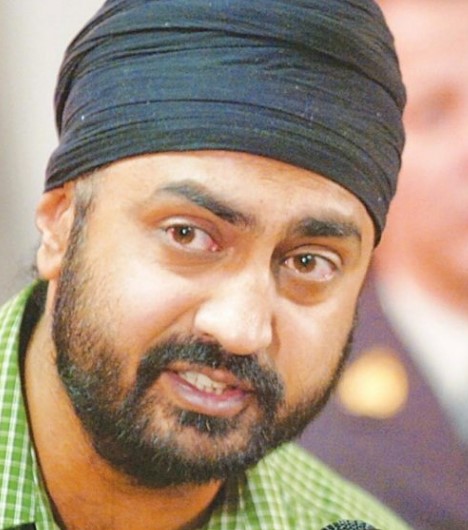 Some Lesser Known Facts About Mukhtiar Panghali
Mukhtiar Panghali is an Indian Canadian man who murdered his four months pregnant wife, Manjit Panghali, on 18 October 2006, and the badly burnt body of Manjit Panghali was found five days later on a remote beach along DeltaPort causeway in South Delta in Canada. Manjit Panghali was four months pregnant at the time of the murder, and she was a mother to a three-year-old daughter.
Mukhtiar Panghali was working as a physics teacher at Princess Margaret Secondary School in Surrey in 2006.
On 18 October 2006, Manjit Panghali, the wife of Mukhtiar Panghali, went missing after returning from a prenatal yoga class in Surrey, Canada. The remains of her burnt body were found five days later on a Delta beach.
The autopsy examination revealed that Manjit Panghali was first strangulated to death and then burnt. Mukhtiar panghali took 26 hours to lodge the missing complaint of Manjit Panghali to the Canadian police.
Soon after Manjit's disappearance, Mukhtiar was spotted attending media conferences and pleading for the safe return of his wife.
In March 2007, Mukhtiar Panghali was arrested by the police. The surveillance evidence showed that Manjit was first taken home from her yoga classes and strangulated to death by Mukhtiar before he burnt her body and moved it to Delta beach.
During the court trials, Mukhtiar initially pleaded that he was not guilty, but later confessed that he murdered his wife. He was caught red-handed by the Canadian police when he used Manjit's phone after her death and went to a local store on the night of the murder, and later, lied about the same. In surveillance footage, Mukhtiar was caught buying a lighter and a newspaper at the night when his wife, Manjit Panghali, disappeared.
Soon after the murder of Manjit Panghali, the investment property and the matrimonial home of the family was sold for over $260,000. The family members of Manjit and Mukhtiar came forward to claim the amount of the properties soon after the sale by the court.
During the court proceedings, Crown prosecutor Dennis Murray stated Manjit Panghali's murder theory as,


The teacher killed his wife after she'd returned home from a prenatal yoga class, staged the discovery of her car in Whalley, burned her body on a remote beach along DeltaPort causeway in South Delta, and then delayed for as long as he could to lodge a missing persons complaint with the Surrey RCMP."
In December 2010, the Canadian police revealed in its investigation that they had found some letters and a diary of Manjit Panghali in which she described her depression and bitter married life with Mukhtiar Panghali. In one of the entries in her diary, she wrote,


I am writing today because I thought that I would never let myself get to this point. I am clinically depressed and on medication. I am so scared. My husband does not give me the support I need."

She further penned that she was trying hard to keep her married life from falling apart. She wrote,

We need to do some work on our marriage. We need to plan it in order that our relationship doesn't disintegrate. We need to do some work on this relationship. I need to stay connected to him. Make him love me again."
Soon after the verdict, the family members of Manjit Panghali and Mukhtiar Panghali fought a legal battle for the custody of the couple's only child, Maya. Later, Maya's custody was granted to her maternal aunt and Manjit's sister Jasmine Bhambhra by the British Columbia Supreme Court. During a conversation with a media house, Jasmine stated that fighting for the custody of Maya was the most difficult time of her life. She said,


The custody battle was horrific and very traumatic, having to relive the trauma. It was horrific to see his face all the time. It was the most difficult time of my life."

Jasmine Bhambra and her husband had their own three biological children when they adopted Maya.
In 2012 and 2014, Mukhtiar appealed against his conviction, but his appeals were dismissed. In 2014, under the Family Compensation Act, the family members of Manjit Panghali applied for damages on behalf of Manjit's ten-year-old daughter, Maya. The B.C. Supreme Court judge ordered Mukhtiar Panghali to pay more than half a million dollars to Maya over the loss of her mother. [2]

Vancouver Sun The court order stated,


The court award comes to $555,000 and includes $172,000 for future loss of assistance and child care, $129,000 for past lost of assistance and child care, $54,700 for the daughter's loss of dependency on her mother, $165,000 for future loss of dependency and $35,000 for loss of guidance. An additional $58,600 will be set aside for a public guardian and trustee fee."
During the police investigation soon after Manjit's murder, the neighbours of the family reported that there was trouble in the family, and there was tension and problem between Manjit and her brother-in-law, Sukhvinder Panghali. [3]

CTV News A neighbour said,


They kicked the brother in law out and she was like I get my own house back."
In February 2014, the British Columbia Teacher Regulation Branch issued a 25-year teaching ban on Mukhtiar Panghali, who was serving life imprisonment for the murder charges of his wife, Manjit Panghali. [4]

Hindustan Times The decision of the discipline read,


(Panghali's) actions are entirely inconsistent with the standards expected of teachers, and to confirm that teachers remain subject to high standards of moral conduct which support the public confidence in the profession as a whole."
In October 2021, Mukhtiar Panghali was granted unescorted temporary absences from jail by the B. C. Supreme Court. However, the Parole Board of Canada stated that Mukhtiar Panghali was still at a high risk of violence against an intimate partner. He was given the leaves so that he could spend time with his family members, or he could involve himself in social activities like shopping or banking. The board said,


The psychologist reported that if you were to commit another violent offence in the future it would likely be linked to not managing negative emotions within the context of an intimate relationship."

In the decision of the Parole Board of Canada, Mukhtiar was not allowed to contact directly or indirectly the family members of Manjit Panghali and their daughter, Maya. The terms of the release stated,

As part of the terms of his release, Panghali cannot consume drugs or alcohol and has to report any intimate relationships, as well as friendships, with females."
In March 2022, a web series titled 'Til Death Do Us Part: The Murder Of Manjit Basra' was released on the OTT platform Discovery Plus. This web series was based on the planned murder of Manjit Panghali by her husband, Mukhtiar Panghali, in 2006.