Shrien Dewani Age, Girlfriend, Wife, Family, Biography & More
Quick Info→
Wife: Anni Dewani
Age: 41 Years
Hometown: Bristol, United Kingdom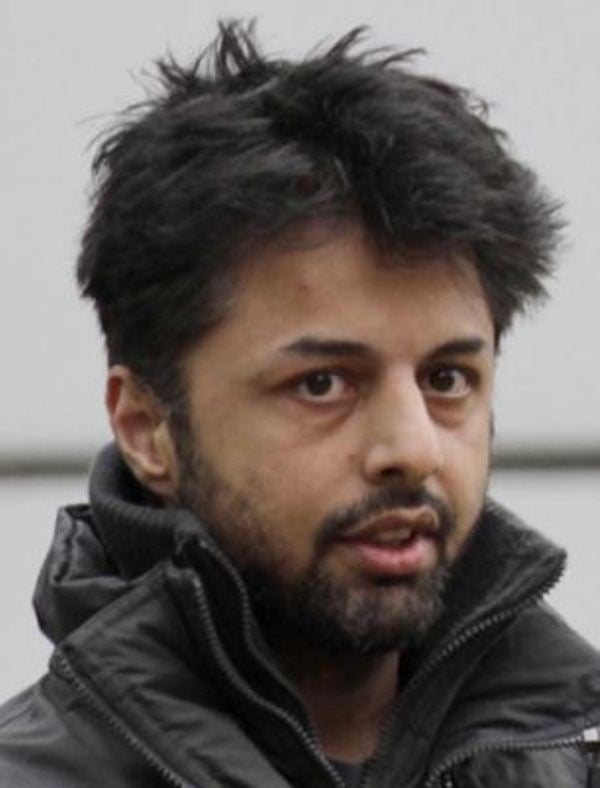 Bio/Wiki
Profession
Businessman
Known For
Being accused in the kidnapping and murder of his wife, Anni Dewani, in November 2010
Physical Stats & More
Eye Colour
Black
Hair Colour
Salt and Pepper
Personal Life
Date of Birth
29 December 1979 (Saturday)
Age (as of 2021)
41 Years
Birthplace
Bristol, United Kingdom
Zodiac sign
Capricorn
Nationality
British
Hometown
Bristol, United Kingdom
School
Bristol Grammar School
College/University
University of Manchester
Educational Qualification(s) [1]

The Guardian
• School education at Bristol Grammar School, Bristol, England
• Graduation in Economics at the University of Manchester, England
Relationships & More
Marital Status
Widower
Affairs/Girlfriends/Partner
• Anni Dewani (Engineer) (2009 -2010)

• Gledison Lopez Martins (Photographer) (2018)

Sexual Orientation
Gay
Marriage Date
29 October 2010

Family
Wife
Anni Dewani (m. 2010 - till her death 13 November 2010)

Parents
Father- Prakash Dewani
Mother- Snila Dewani


Siblings
Brother- Preyen Dewani
Sister- Preyer Dewani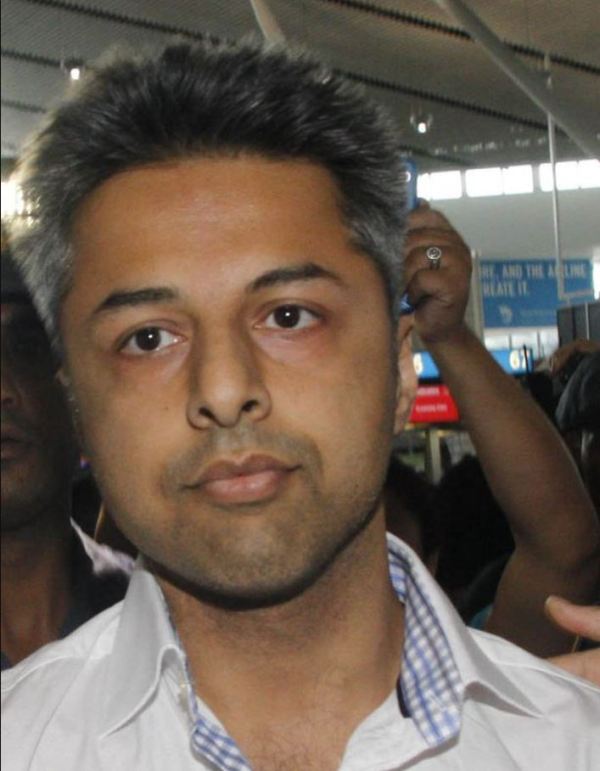 Some Lesser Known Facts About Shrien Dewani
Shrien Dewani is a rich Bristol businessperson, who was charged in the murder case of his wife, Anni Dewani, in November 2010, who was murdered on their honeymoon to South Africa when the taxi they hired was hijacked by two gunmen on 13 November 2010.
Shrien Dewani hails from a respected and reputed family that has global links and connections. His father, Prakash Dewani, was a resident of Kenya before settling down in the United Kindom. Prakash Dewani was a hard-working pharmacist with a great knowledge of commerce. He started the branches of home care facilities named 'PSP Healthcare' in Bristol. His mother belonged to Uganda.
During his school and college days at Bristol Grammer School and Manchester University, Shrien was a very famous, talented, and sociable student. Soon after completing his graduation in Economics from Manchester University, Shrien Dewani worked with Deloitte company in London; however, soon, he left the job and returned to Bristol to help his father in their family business named 'PSP Healthcare.'
On 20 May 2009, Shrien Dewani met Anni through mutual friends in London. Reportedly, Shrien admitted to his friends that he got attracted to Anni at the first sight and that he loved her bubbly personality. Soon, they visited several places together like Starbucks, the musical the Lion King, and the Asia de Cuba restaurant. Anni was working in Sweden as a product designer. Therefore, they maintained a long-distance relationship. The mutual friends of Anni and Shrien Dewani once revealed that the couple was often indulged in heated arguments. Anni ended up the relationship in January 2010, but she soon patched it up with the intention to make it work.
In May 2010, their family members met in Bristol, and their engagement was announced in the same month. Their engagement was celebrated in Paris. However, the problems and tensions were flourishing behind the scenes. It was also stated by Dewani that he had abnormal hormonal levels that affected his ability to have children, but the pair wanted the children, so, he was also agreed to undergo the treatment even knowing the side effects of the procedure. However, the sexuality of Shrien Dewani remained unclear at that time as in the Bristol bars it was an open secret that he had gay relationships and was also linked to the Birmingham male prostitutes who worked under a German Master named Leopold Leisser. [2]

The Guardian

During his trials in the Western Capetown court, Shrien stated,

I have had sexual interaction with both males and females. I consider myself to be bi-sexual. My sexual relations with males were mostly physical experiences or email chats with people I met online or in clubs, including prostitutes such as Leopold Leisser. My sexual interactions with females were usually during the course of a relationship which consisted of other activities and emotional attachment.' [3]Henri Le Riche
Shrien Dewani and Anni were planning their future after their engagement. They decided on London as their weekend place and Bristol Mansion as their home. However, in September 2010, Anni Hindocha decided to call off their wedding, but the mutual friends of Anni and Shrien patched it up again. On 29 October 2010, a lavish wedding was arranged in Mumbai with no complaints from either of the families. After the wedding, the Dewani family moved to Bristol for a brief time to celebrate the Diwali festival with the new bride at their home as Dewani's were devotional Hindus.
At their home in Bristol, they decided to go to South Africa for their honeymoon as Shrien Dewani liked the coincidence that the initials of their names were SA. On 7 November 2010, their destination was the Cape Town International Airport in South Africa. They rented the taxi of 'Zola Tongo' to Cape Grace Hotel, South Africa. The pair visited the places such as BBQ restaurant (Mzolis) at Gugulethu and a surfside restaurant Strand in Western Capetown till 13 November 2010. On the same day, after having their meals at Strand, they moved back to Gugulethu in the same taxi. On their way to Gugulethu, their taxi was hijacked by two gunmen on the main road. The robbers threw the taxi driver out of the car and took the couple with them. In the taxi, the gunmen looted all the precious things from Shrien Dewani and ejected him out of the car after twenty minutes. Shrien complained to the police with the help of a passerby.
 The day after the hijack and robbery, on 14 November 2010, the body of Anni was recovered by the Western Captown police in the back seat of the same taxi in which she was kidnapped.

All the precious things from Anni's body such as Giorgio Armani wristwatch, a white-gold and diamond bracelet, her handbag, and her BlackBerry mobile telephone were missing that gave the clue to the police that it was a case of robbery. Anni died of a gunshot to the neck that was passed by her hand as stated in the post-mortem. The post-mortem report revealed that Anni struggled for life before being murdered. The report also revealed that she was not sexually assaulted. On 17 November 2010, the body of Anni was handed over to her family members, and the ashes of her body were scattered in the Vänern lake.
On 16 November 2021, Xolile Mngeni was arrested by the Western Capetown police on the basis of handprints found on the taxi. Xolile Mngeni named the other gunmen Mziwamadoda Qwabe to be involved in the hijack and robbery. In their statements, it was confessed by Xolile Mngeni that Anni was shot by Mziwamadoda Qwabe during a fight between the two for the handbag of Anni. On 18 November 2010, Monde Mbolombo was also arrested by the police who arranged the two gunmen at the request of the taxi driver Zola Tongo. A proof 'CCTV footage' was also recovered by the police that narrated that in November 2010, Monde Mbolombo was having a deal with Zola Tongo.
During the police interrogation, Mziwamadoda Qwabe confessed that they hijacked the taxi with the intention of robbery. But, after five hours of interrogation, he changed his statement and admitted that the murder was planned by the husband, Shrien Dewani. The taxi driver Zola Tongo also confessed that Shrien Dewani had paid them £1,400 to plot the hijack and robbery to kill his wife. [4]

Mirror
In 2011, during the court trials, Shrien Dewani and his lawyer claimed that Shrien's health issues increased due to post-traumatic stress disorder, and soon, he was admitted to the Priory Hospital in Bristol. He was kept compulsorily at the Fromeside Clinic under the Mental Health Act.
In February 2011, Mziwamadoda Qwabe was jailed for 25 years.

Another robber named Xolile Mngeni died of a brain tumour on 18 October 2014 in the Goodwood Centre of Excellence jail during his court trials. He had been awarded life imprisonment.

At Malmesbury, the taxi driver Zola Tongo was sentenced to 18 years of imprisonment.

Shrien Dewani was cleared by the court of all the murder allegations. The lawyer of Anni's family failed to present any substantial proof against Shrien Dewani to declare him guilty of his wife's murder.

The family members of Anni were in shock after the verdict and stated outside the court in a conversation with a media house that they wanted to know the reason why Anni was killed. Anni's sister stated,

We came here looking for answers and the truth and all we got was more questions. We waited patiently for four years to hear what really happened to Anni… All we wanted was to hear all the events and the hope of actually finding that out has kept us, as a family, going. Unfortunately we believe that right has now been taken away from us."
Under the provisions of Section 204 of the Criminal Procedure Act, the middle man, Monde Mbolombo, of the hijacking was released by the court and was not awarded any punishment on the warning of the Director of Public Prosecutions on 19 November 2015. He was given indemnity in the murder of Anni. [5]

ENCA
In 2014, Sneha Mashru, the cousin sister of Anni Dewani, stated in a media conference that Shrien Dewani manhandled Anni's corpse before her funeral. [6]

Daily Mail She narrated,


He didn't look to me like someone who was grieving. He was trying to squeeze bangles on her. I wanted to say to Anni, "don't worry, I'm here now. I won't let him hurt you" and I told him to stop. I said to him, "you're hurting her". I heard him say to his father, "my shoulders are very stiff, I need to get a massage".'
In August 2018, Shrien Dewani posted a picture on his social media account with his boyfriend Gledison Lopez Martins, and his relationship was accepted by his family members too.
After watching Shrien Dewani's pictures and videos with his new boyfriend on his social media accounts, Vinod Hindocha, father of Anni Hindocha expressed in a conversation with a media house that Shrien Dewani was scrolling the gay websites even when they brought Anni's body at home after her murder. Vinod further added that Shrien Dewani was wandering with his boyfriend in Mumbai, the place where he got married to Anni. He said that Shrien kept this thing secret from his family and Anni that he was bisexual. He described,


He kept his gay secret from my daughter and from her family. How could he have had it in his heart to do that? It was an utter disgrace. Now I learn that he has fallen for another man. That is no surprise. I am not against gay people in any way at all. Just this man. He has been to Mumbai with his boyfriend and that hurts us greatly. That was the place that Anni married him. I would have thought that he would keep that place in his heart especially for that memory. But no. He goes there with his gay lover and parades him around. I hate that day he married her. And I'll never be able to see Mumbai with the same eyes. He was even looking at gay websites while I sat in the hotel having gone to South Africa to help him and bring Anni's body home."
In November 2021, a documentary based on the murder case of Anni Dewani was released on Amazon Prime Video.