Praveen Mohan Age, Caste, Wife, Children, Family, Biography & More
Quick Info→
Profession: YouTuber, Author
Hometown: Pittsburgh, Pennsylvania
Nationality: Indian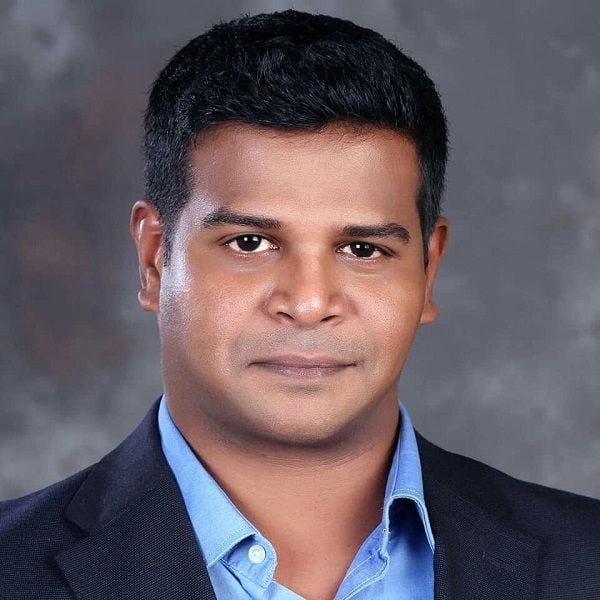 Bio/Wiki
Profession
• YouTuber
• Author
• Researcher
Famous for
His research on work on archeological and extraterrestrial theories.
Career
Awards, Honours, Achievements
• One YouTube golden play button
• Two YouTube silver play button
Personal Life
Date of Birth
14 July [1]

Praveen Mohan-YouTube
Birthplace
India
Zodiac sign
Cancer
Nationality
Indian
Hometown
Pittsburgh, Pennsylvania [2]

IMDb
Ethnicity
Hindu
Hobbies
Reading scriptures
Family
Parents
Father- Indra Mohan

Siblings
Sister- Sripriya Indramohan (Yoga instructor and ACE certified personal trainer)

Style Quotient
Car Collection
Praveen Mohan's first car

Some Lesser-known Facts About Praveen Mohan
Praveen Mohan is a famous YouTuber, researcher, and traveler who is known for his research theories. He is also a content creator who shares his findings and theories on various social media and content sharing platforms like Reddit. His detailed research on archeology, ancient history, and extraterrestrial theories gained him massive popularity.
He has a total of six YouTube channels, four Twitter handles, and six Facebook pages in English and various Indian languages. One of his YouTube channels has over 30 million views and 1,00,000 subscribers. His primary Facebook page has over 1.1 Million followers.
Praveen Mohan was born in a strict Hindu family in India. He grew up surrounded by Indian scriptures and spent most of his time in temple premises in his early years. He was just 5 years old when he became interested in reading scriptures and studying history.

[3]Praveen Mohan – YouTube Later he shifted to Pittsburgh, Pennsylvania in the United States, and refers to it as his hometown.
His popular YouTube videos on Ellora caves and ancient machining technology were aired on TV shows and Documentaries. He discovered India's oldest sundial and also became popular for explaining the step-by-step way of decoding Hindu symbols. In addition to that, he is the researcher who proved the existence of Europeans and Africans in ancient India.
He has performed various research works around the globe and shed light on many ancient mysteries. He kick-started his career as a YouTuber in the first half of 2014 and commenced his journey as a content creator by posting his videos centering on ancient structures of India. Some of his initial works as a researcher include his works on the ancient stories of Peru. He decoded these mysteries associated with the Nazca lines and Machu Picchu and revealed them to the world through his YouTube and Twitter handles. His findings and insights about ancient texts and symbology gained immense popularity on the web.
He began exploring the ancient mounds of America in late 2014, and as per his theory, there is a possibility that they have been created for extraterrestrials and can be understood from the air. After these observations, he began working on a theory that emphasized that these mounds were created by giants. As per this theory, these giants were about 7 feet tall which made it possible for them to build such mounds. He also analyzed the cave of Kelpius and the Pyramids in Pennsylvania, which are two really complex modern structures. His work on the Georgio Guidestones was aired on the Alex Jones Channel in 2015.
In addition to his fan following in India, he is also known by the paranormal researchers in the United States. He took the initiative of breaking the myths about the gravity hill at Pittsburgh and the hanging pillar at Lepakshi temple. He shot an in-depth coverage of Robert the Doll and the Green Man's tunnel, which was featured on many TV shows and documentaries.
In 2016, he became a published author with his first book 'Coral Castle: Everything You Know Is Wrong'. This book became immensely popular and is still the top-rated book on this subject. After launching his book, he made an appearance on the Ancient Aliens TV show, which was aired on the history channel in September 2016. This was the first time he made an appearance on the screen apart from his recorded works. [4]

Amazon
He came up with a detailed expedition in India in October 2006, and this project was entirely focused on exploring the ancient structures. In this expedition, he went on his own to discover the secret caves of the country that remained hidden for centuries. After this project, he was inactive for about 6 months and later came back online with his newly created videos on this project. In these recordings, he showcased all his findings of the sacred Indian temples and caves.
Praveen Mohan is a world traveler who does everything on his own and never shares how he does that.
He has a huge following base, but his YouTube channel and Twitter handle were banned a few years ago. In 2020, his Facebook account was banned as well, but he always made a comeback despite all these downfalls. [6]

Praveenmohan – YouTube However, he has built a huge community over time and received three Youtube buttons as appreciation from YouTube in the second half of 2021.
When it comes to his YouTube and other social media handles, Praveen Mohan has multiple. He has a total of six YouTube channels, including:
For Twitter he has a total of four handles:
He also has six Facebook pages:
However, he has only one Instagram profile.