Sonam Kapoor's Diet & Workout Plan
Even though she is the daughter of one of the most famous celebrities in Bollywood, Anil Kapoor, Sonam Kapoor has made her individual identity. She is quite a popular celebrity herself and has gained respect from both, the media as well as her fans, by acting in movies like Neerja. If she wouldn't have struggled during her teenage, she would have never realized the importance of being healthily beautiful.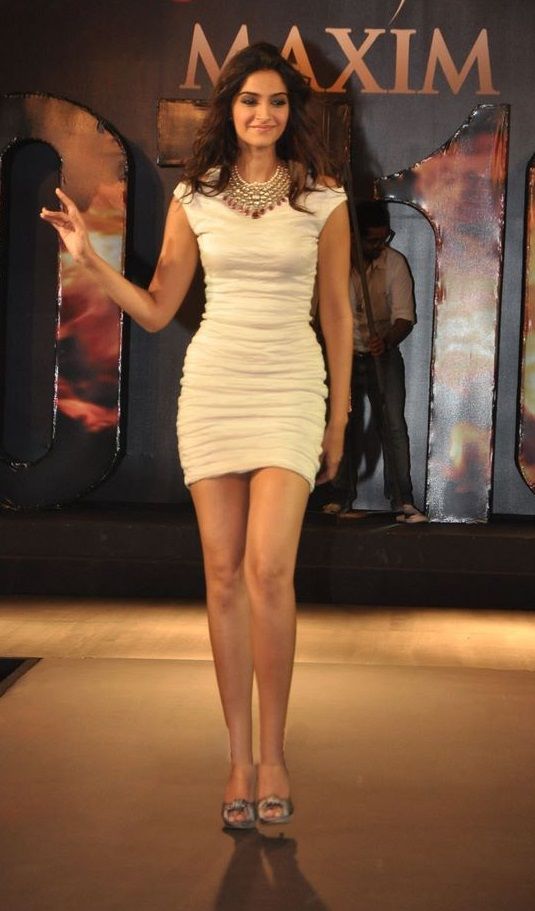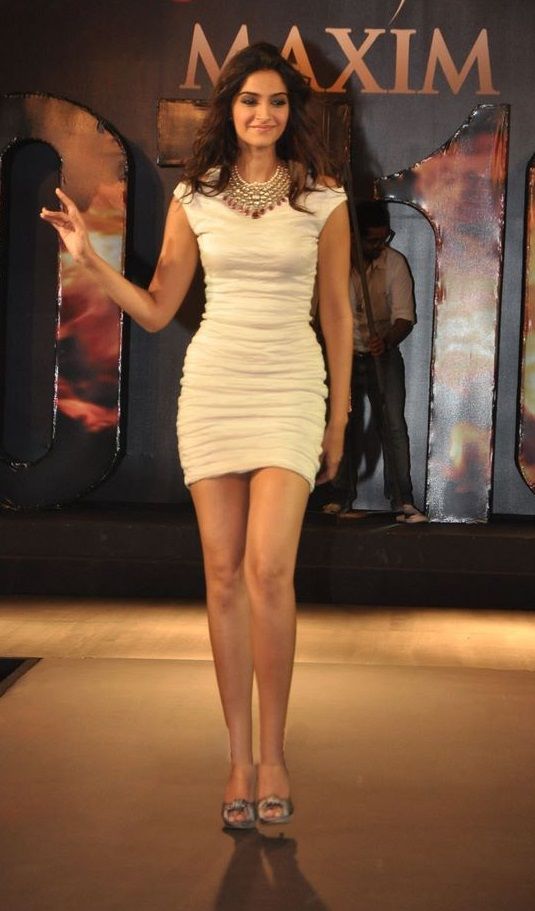 Sonam Kapoor's Diet Plan
When Sonam was a teenager, she struggled with her weight. She consumed unhealthy food, which had affected her skin and internal organs as well.
But there came a time when she decided to work hard on herself and make her own identity. For her first movie, Saawariya, she lost 35kgs and came down to 55kgs, from 80kgs.
Before her breakfast, lemon juice and honey in lukewarm water is something that she consumes every day. Her breakfast consists of oatmeal and fruits, which are a must to help her with her skin as well.
Post breakfast and before she consumes her lunch, brown bread with egg whites are all that she needs to keep her going with the busy shoots.
For lunch, she prefers her favorite non-vegetarian items like grilled chicken and fish. But this is not all that she eats; she consumes a bowl full of her favorite salad items, along with dal and chapatis, which are generally made up of jowar or bajra. She prefers avoiding red meat, due to its heaviness.
When she wishes to munch on something during evenings, she likes egg white and brown bread sandwiches. This keeps her filled enough to wait for her dinner time.
Salad, fish and chicken soup are the three things she generally consumes in her dinner.
Instead of stuffing herself with a particular item during lunch or dinner, she prefers taking four to five mini-meals all throughout the day.
To satisfy her munching cravings, she prefers keeping dry fruits and nuts by her side.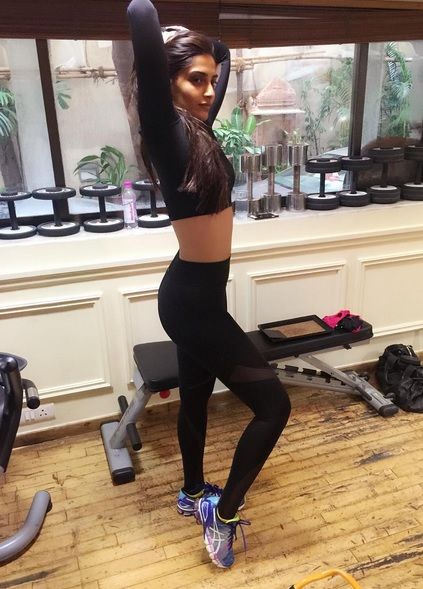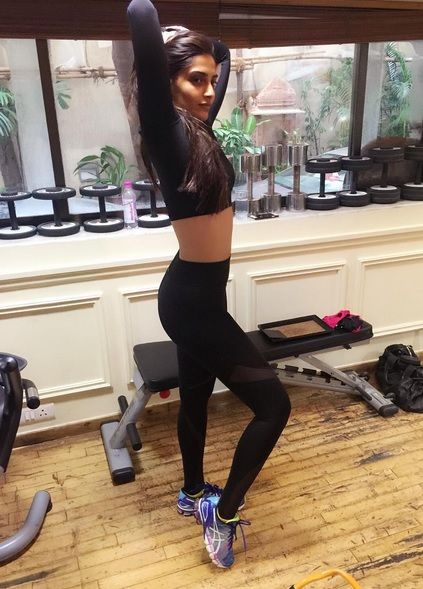 Sonam Kapoor's Workout Routine
Sonam is into a lot of physical activities like dancing, Kathak and swimming. She makes sure that to eat after every two hours, she does enough physical tasks so that the food is digested and the calories are burnt in the correct way.
Instead of spending hours at the gym, Sonam prefers physical activities like swimming, which is an excellent way to lose weight and stay fit. Kathak has also helped her tone her lose skin, which happens after losing a lot of weight.
Sonam Kapoor's Message For Her Followers:
She doesn't believe in stuffing people with a lot of advices; all she tells her fans is to eat a healthy diet and workout regularly, so that they stay healthy. Breaking the meals into mini-meals is one of the wisest suggestions that Sonam gives to her fans.
She also suggests her fans to make coconut water their favorite drink and consume all those things, which rejuvenate them enough to workout.
Here are a few videos for Sonam Kapoor's fitness followers: