Top 10 Best Biopic Movies of Bollywood
Indian Cinema is progressing with each passing day and biopics are surely adding more colour to its growth. Biopics not only take us through the lives of well-known heroes but also teach us, inspire us and motivate us in many ways. Indian audiences now have also become more specific in their approach when it comes to watching movies. And every time biographical films or biopics have triumphed the box-office. So, check out the top 10 best biopic movies of Bollywood.
1. M.S. Dhoni: The Untold Story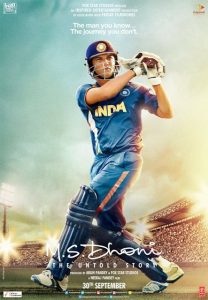 M.S. Dhoni: The Untold Story (2016) is an Indian biographical sports film written and directed by Neeraj Pandey. It is based on the life of former Test, ODI and T20I captain of the Indian national cricket team, Mahendra Singh Dhoni. The film stars Sushant Singh Rajput along with Disha Patani, Kiara Advani, and Anupam Kher.
Plot: Ranchi lad M.S. Dhoni aspires to play cricket for India. Though he initially tries to please his father by taking up a job with the Indian Railways, he ultimately decides to chase his dreams.
2. Bhaag Milkha Bhaag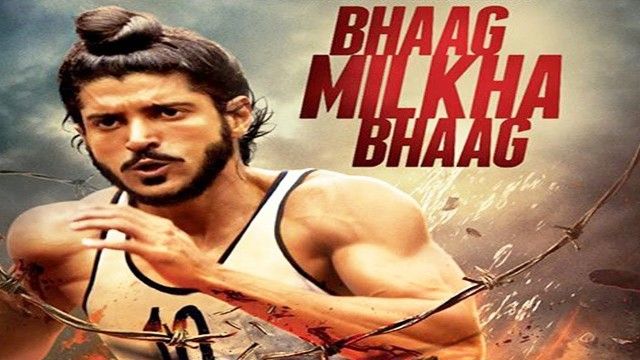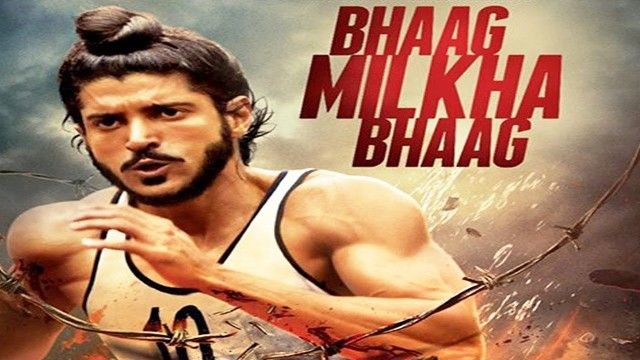 Bhaag Milkha Bhaag (2013) Indian biographical sports drama film directed by Rakeysh Omprakash Mehra. The story is based on the life of Milkha Singh, an Indian athlete who was a national champion runner and an Olympian. It stars Farhan Akhtar in the lead role with Pavan Malhotra and Art Malik in supporting roles and Sonam Kapoor in a cameo.
Plot: Milkha Singh or the 'Flying Sikh' overcomes many agonizing obstacles to become a world champion, Olympian and one of India's most iconic athletes.
3. Neerja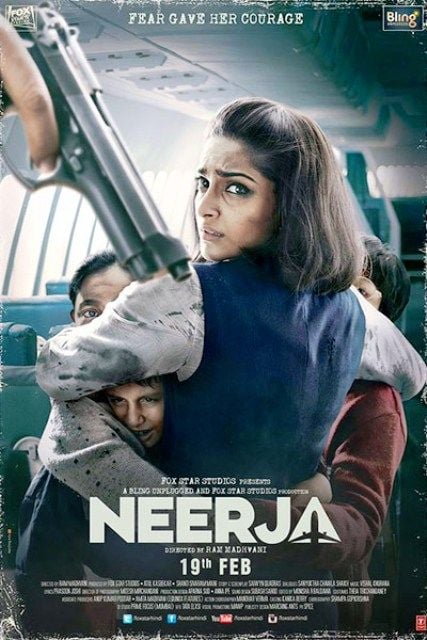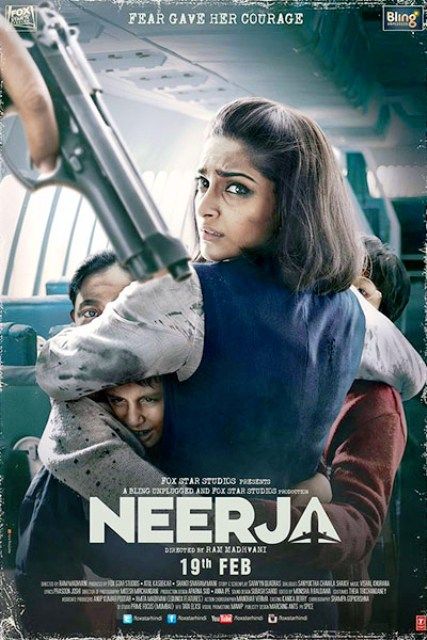 Neerja (2016) is an Indian Hindi-language biographical thriller film based on the life of a 22-year-old Neerja Bhanot directed by Ram Madhvani. The film features Sonam Kapoor as the title character, with Shabana Azmi, Yogendra Tiku and Shekhar Ravjiani in supporting roles.
Plot: Neerja, a flight attendant, boards Pan Am flight 73 in 1986. When the flight is hijacked by terrorists, Neerja does all she can to stall the terrorists from attacking the passengers on board.
4. Mary Kom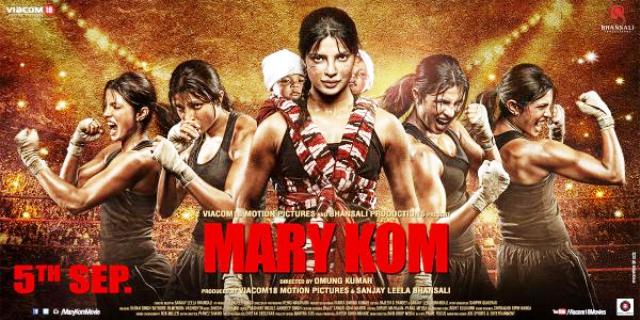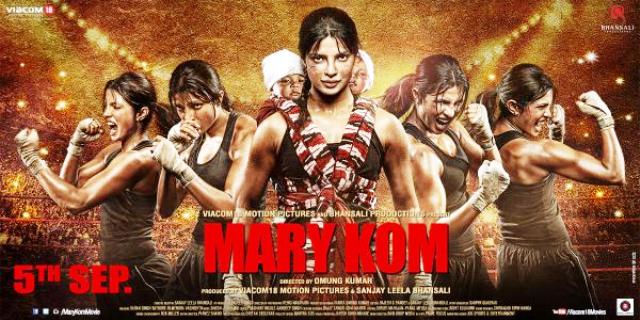 Mary Kom (2014) is an Indian biographical sports film directed by Omung Kumar. The film stars Priyanka Chopra in the lead role of the eponymous boxer, with Darshan Kumar and Sunil Thapa in supporting roles. The film depicts Chungneijang Mery Kom Hmangte's (Mary Kom) journey of becoming a boxer to her victory at the 2008 World Boxing Championships in Ningbo.
Plot: When Mary Kom encounters a renowned coach in a boxing gym, she shares her boxing aspirations with him and convinces him to teach her. Despite her father's disapproval, she follows her passion.
5. Sarbjit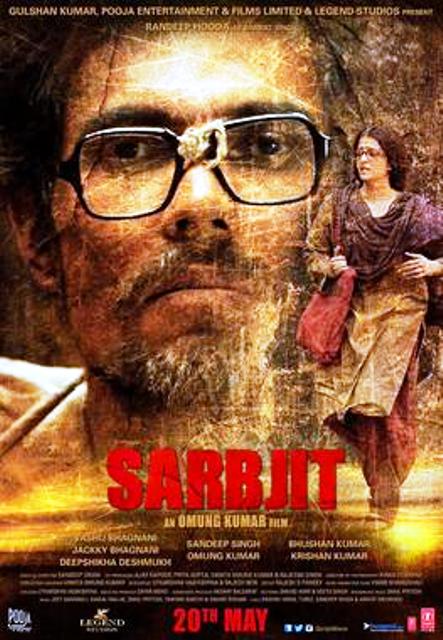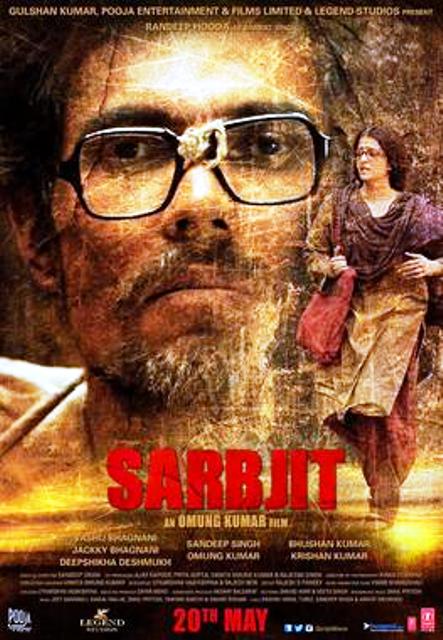 Sarbjit (2016)is an Indian biographical drama film directed by Omung Kumar based on the life of Sarabjit Singh, an Indian man who was sentenced to death by the Supreme Court of Pakistan. The film features Aishwarya Rai and Randeep Hooda while Richa Chadda and Darshan Kumar play supporting roles.
Plot: A woman fights for 23 years to clear her brother's name after he is posthumously accused of terrorism.
6. The Dirty Picture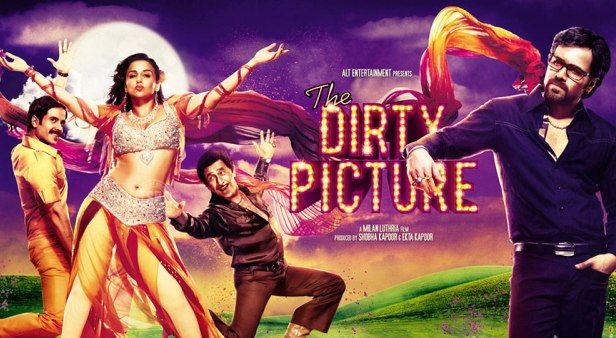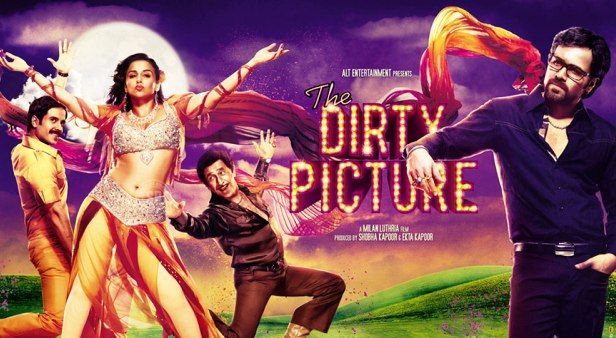 The Dirty Picture (2011) is an Indian biographical musical drama film directed by Milan Luthria which was inspired by the life of Silk Smitha, a South Indian actress noted for her erotic roles. Vidya Balan, Naseeruddin Shah, Tusshar Kapoor and Emraan Hashmi played lead roles.
Plot: Reshma begins her journey as an extra in movies and gradually turns into a successful actress of the early eighties. She comes to be known as 'Silk' and infidelities become a part of her life.
7. Paan Singh Tomar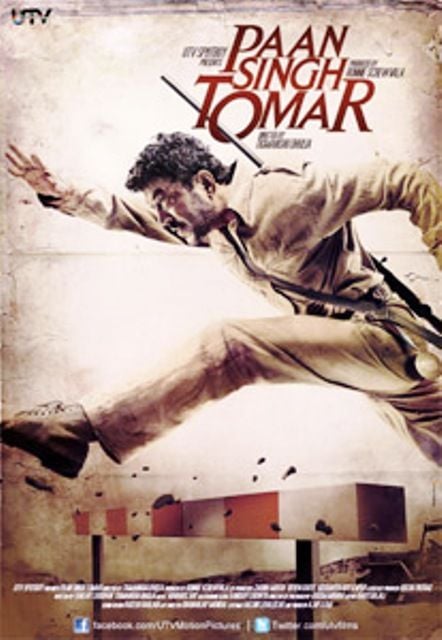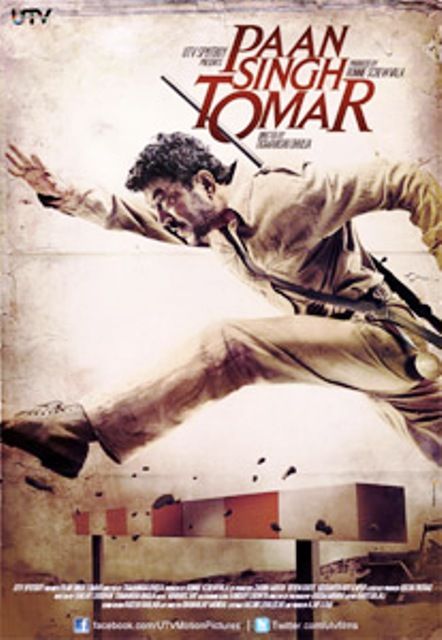 Paan Singh Tomar (2012) is an Indian biographical film directed by Tigmanshu Dhulia, based on the true story of the athlete of the same name. Irrfan Khan plays the title role, with Mahie Gill, Vipin Sharma and Nawazuddin Siddiqui in the supporting cast.
Plot: Paan Singh Tomar, an athlete, wins gold medals at the Indian National Games seven times in a row. He is forced to become a dacoit when his mother is murdered and the police don't take any action.
8. Manjhi – The Mountain Man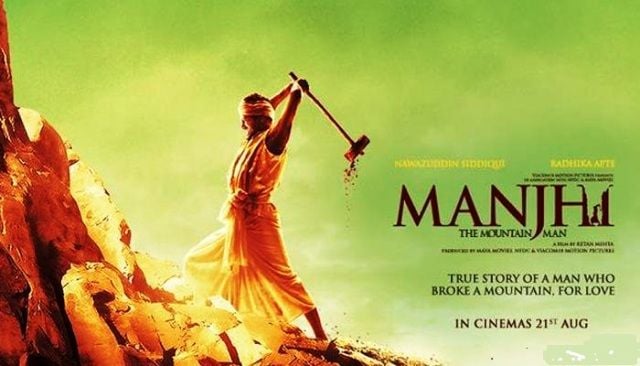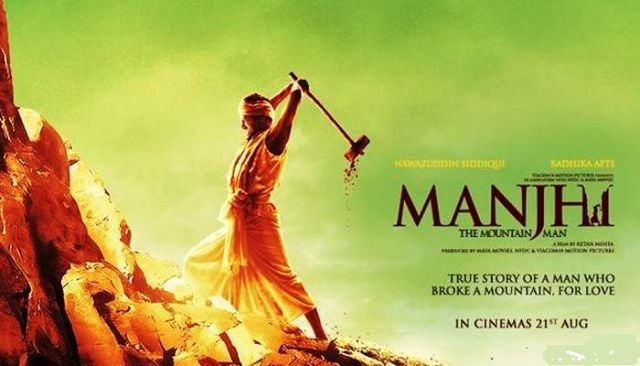 Manjhi – The Mountain Man (2015) is an Indian biographical film directed by Ketan Mehta, based on the life of Dashrath Manjhi. Nawazuddin Siddiqui enacted the role of Dashrath Manjhi along with Radhika Apte.
Plot: After his wife passes away trying to cross a mountain, Manjhi, out of sheer rage, sets out on a quest to carve a road through the treacherous mountain.
9. Haseena Parkar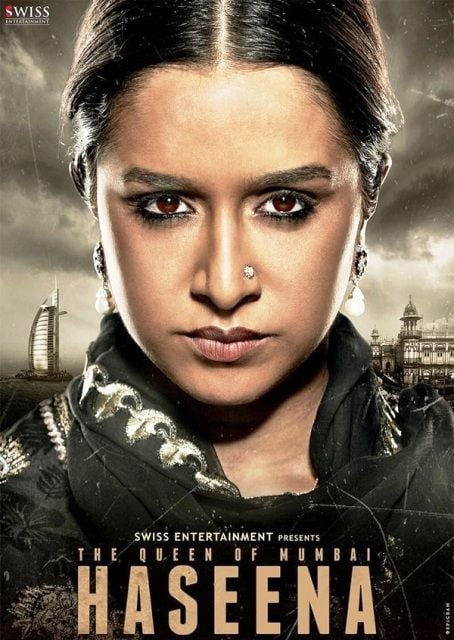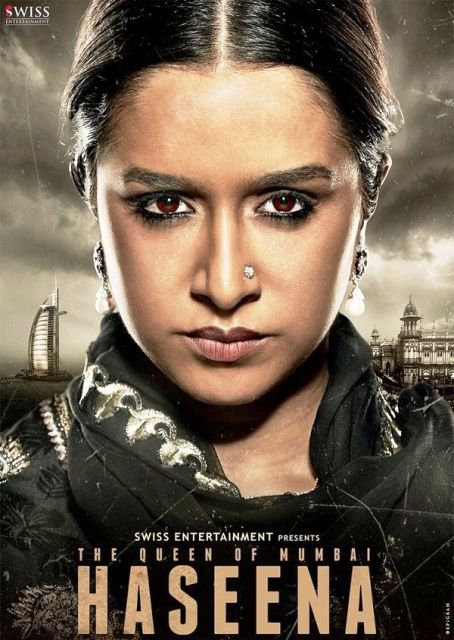 Haseena Parkar is an Indian biographical crime film directed by Apoorva Lakhia. The film is based on Dawood Ibrahim's sister Haseena Parkar. The film marks Shraddha Kapoor's first female protagonist venture along with Siddhanth Kapoor and Ankur Bhatia as supporting cast.
Plot: This is the story of the slightly-less-notorious sister of a notorious gangster.
10. Shahid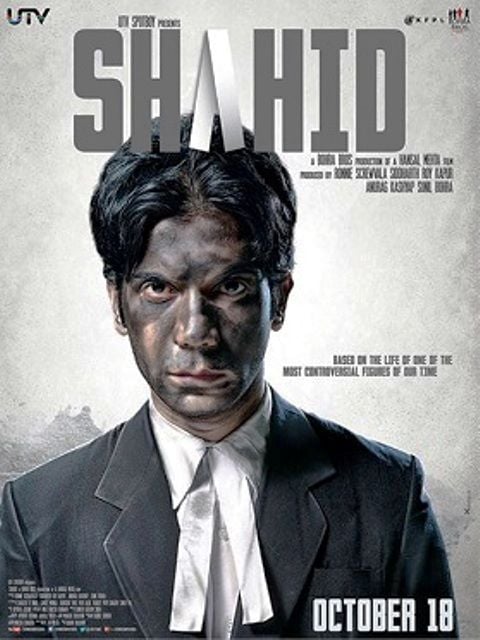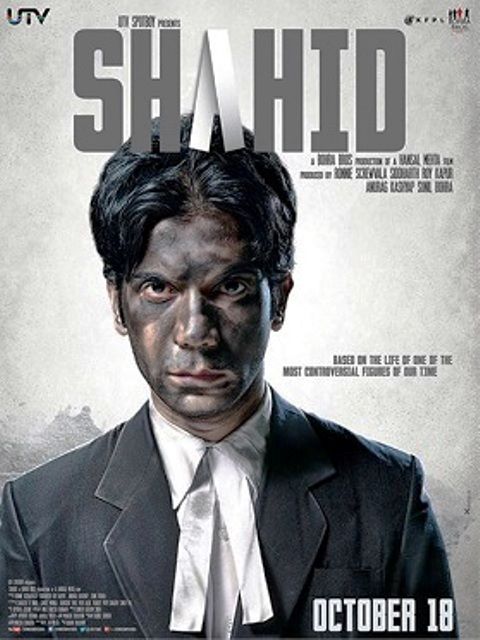 Shahid (2013) is an Indian Hindi biographical film directed by Hansal Mehta. It is based on the life of lawyer and human rights activist Shahid Azmi. The film casts Rajkummar Rao as Shahid Azmi.
Plot: Shahid Azmi becomes an unlikely champion of human rights, particularly for India's Muslim minority.