Top 10 Best Movies of Ajay Devgan
Ajay Devgan is the son of Veeru Devgan who was a stunt choreographer. He started his career with his famous 'Phool Aur Kante' in 1991 and the latest movie he has done is 'Shivaay' (2016). Ajay Devgn is popular in Bollywood for his power packed performances and is widely considered as one of the most prominent actors of Hindi cinema. In 2016, he was honoured with the Padma Shri by the Government of India, the fourth highest civilian honour of the country.
1. Drishy

am (2

015)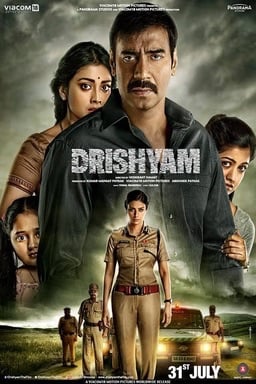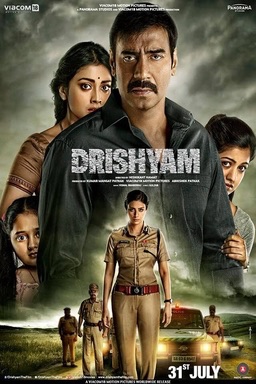 Drishyam is a thriller film directed by Nishikant Kamat. The film is the remake of Jeethu Joseph's 2013 Malayalam movie Drishyam. It features Ajay Devgan, Shriya Saran and Tabu in the lead roles.
Plot: A school drop-out but intelligent man, Vijay runs a successful business and loves his family. When a dark incident threatens to ruin his family, he desperately tries to protect them at all costs.
2. Singham (2011)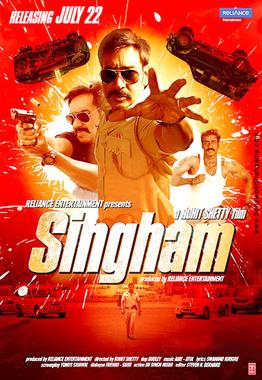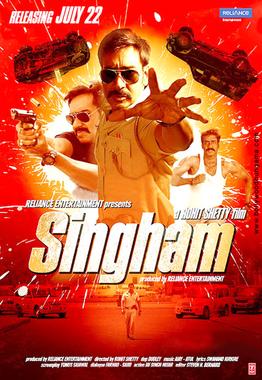 Singham is an action film directed by Rohit Shetty, starring Ajay Devgn in the title role alongside Kajal Aggarwal and Prakash Raj as the antagonist. It is a remake of the 2010 Tamil film Singam.
Plot: An honest and fearless cop, Bajirao Singham, struggles against injustice. Destiny sets him up against a corrupt politician, Jaikant Shikre, who challenges his ethics and beliefs.
3. Omkara (2006)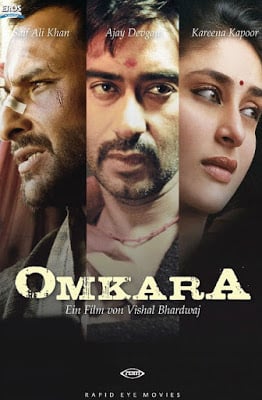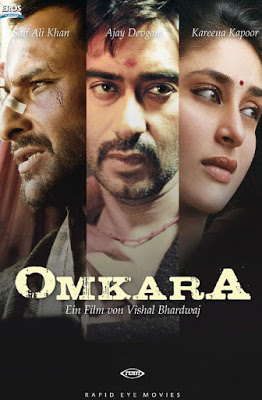 Omkara is a crime drama film adapted from Shakespeare's Othello, co-written and directed by Vishal Bhardwaj. It starred Ajay Devgan, Saif Ali Khan, Vivek Oberoi and Kareena Kapoor in the lead roles.
Plot: Langda always dreamt of becoming the chief lieutenant but Omkara appoints Kesu instead of him. Langda gets jealous and plots to falsely implicate Omkara's lover Dolly in a love affair with Kesu.
4. Vijaypath (1994)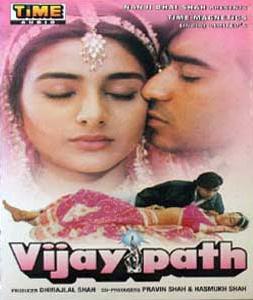 Vijaypath is an action drama film starring Ajay Devgan, Tabu and Danny Denzongpa. The film was one of the hits of 1994 in India. Divya Bharti was originally meant to be the female lead but was replaced by Tabu after her death.
Plot: When a notorious criminal is apprehended by an industrious inspector and subsequently convicted by the officer's brother, he seeks the ultimate revenge against the family.
5. Golmaal: Fun Unlimited (2006)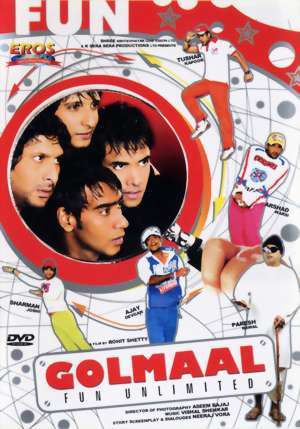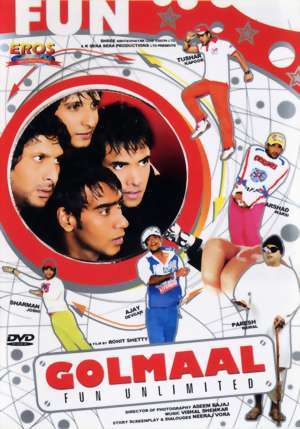 Golmaal: Fun Unlimited is a comedy drama film directed by Rohit Shetty and written by Neeraj Vora. The film stars Ajay Devgn, Arshad Warsi, Sharman Joshi, Tusshar Kapoor and Rimi Sen in lead roles.
Plot: Friends Gopal, Lucky, Madhav and Laxman often con innocent people for money. Their latest target is a middle-aged, blind couple. Meanwhile, each one of them also tries to woo their pretty neighbour.
6. Company (2002)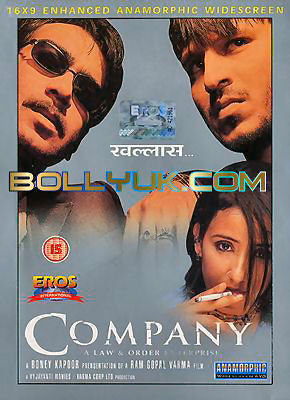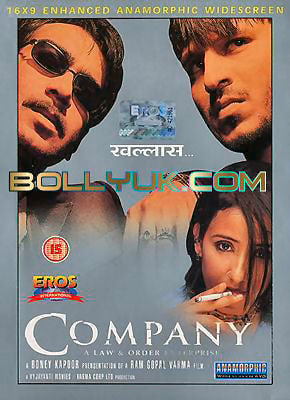 Company is a crime-thriller film directed by Ram Gopal Varma. The film stars Mohanlal, Manisha Koirala, Vivek Oberoi, Ajay Devgn, and Antara Mali in pivotal roles.
Plot: Chandu and Mallik team up to form a gang. As the gang's supremacy increases so do the tension between them and they ultimately fall apart.
7. Once Upon a Time in Mumbai (2010)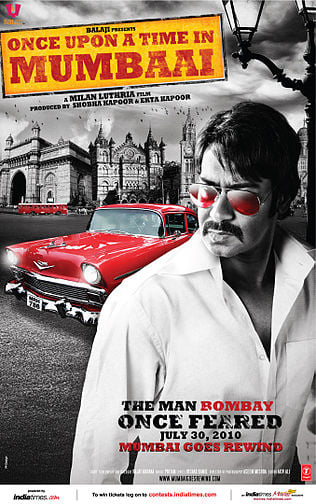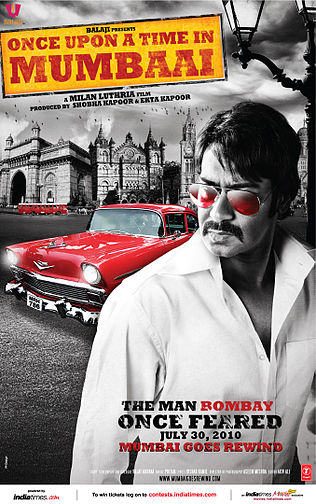 Once Upon a Time in Mumbai is a gangster thriller film directed by Milan Luthria and produced by Ekta Kapoor. It stars Ajay Devgan, Emraan Hashmi, Kangana Ranaut, Prachi Desai and Randeep Hooda.
Plot: Two gangsters, Sultan Mirza, the notorious mobster of Mumbai, and Shoaib Khan, who aims to create an image in the underworld, try their best to rule the city on their own terms.
8. Dilwale (1994)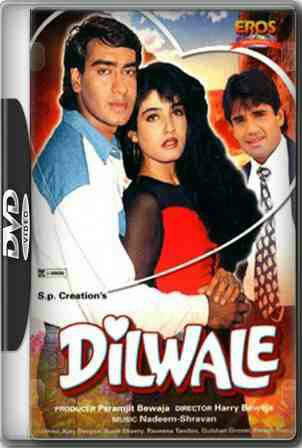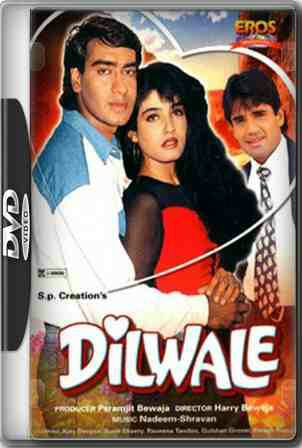 Dilwale is an action romance film starring Ajay Devgan, Sunil Shetty, Paresh Rawal, and Raveena Tandon. It went on to become one of the highest grossing Indian films of 1994.
Plot: A man is falsely accused in a murder case by his girlfriend's greedy guardian as he wants her wealth. The man loses his sanity and is sent to an asylum. But an honest cop comes to his aid.
9. The Legend of Bhagat Singh (2002)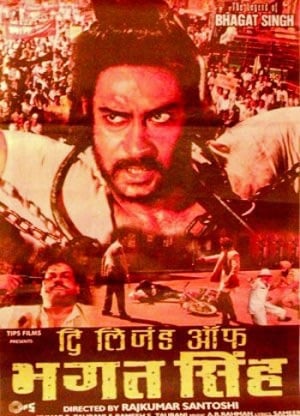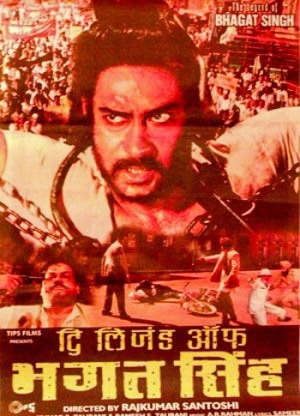 The Legend of Bhagat Singh is a  historical biographical film about Bhagat Singh, a freedom fighter who fought for Indian independence. It was directed by Rajkumar Santoshi and starred Ajay Devgan, Sushant Singh, and D. Santosh.
Plot: Born in British India, Bhagat Singh witnessed numerous murders during his childhood. He then grows up to become one of the most courageous freedom fighters in India.
10. Gangaajal (2003)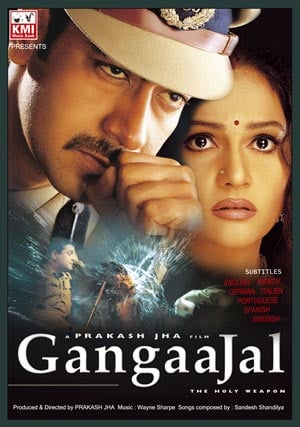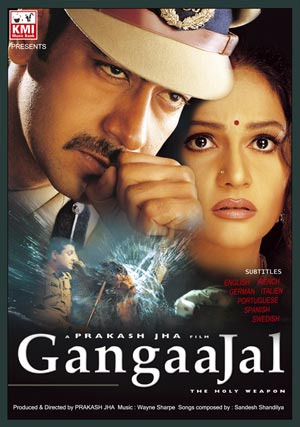 Gangaajal is a crime film directed by Prakash Jha, starring Ajay Devgan, Gracy Singh and Mukesh Tiwari.
Plot: An SP is assigned to an extremely corrupt town. While most officers are as corrupt as the criminals, a few others take a harsh step in defiance of the system. The SP must end this situation soon.