Top 10 Best Movies of Shashi Kapoor
Shashi Kapoor, the veteran Bollywood hero, who also acted in international cinemas in his early days, was Born on 18, March 1938, to the renowned and formidable theatre and cinema actor Prithviraj Kapoor. Shashi hit the spotlight at the age of four, acted in plays directed and produced by his dad. He started acting in cinemas as a child in the late 1940s. He was honoured with Padma Bhushan in 2011 and the Dadasaheb Phalke award last year.
1. Sharmeelee (1971)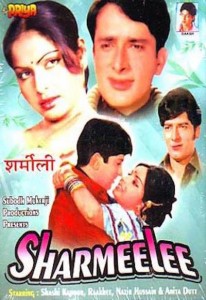 Sharmeelee is a romantic movie produced by Subodh Mukherjee and directed by Samir Ganguly. The film stars Shashi Kapoor, Raakhee Gulzar.
Plot: Captain Ajit Kapoor meets Kamini at a party and falls in love with her. However, he is taken aback when his marriage is fixed with her twin sister Kanchan.
2. Heeralal Pannalal (1978)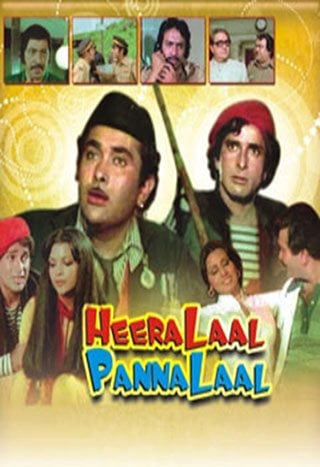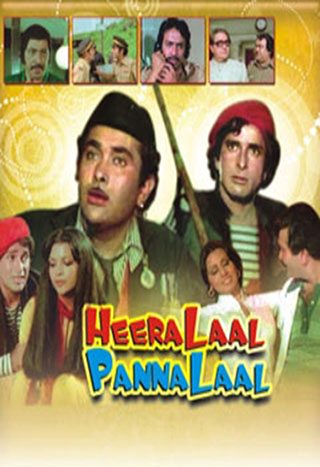 Heeralal Pannalal is an action comedy film directed by Ashok Roy. The movie starred Shashi Kapoor, Randhir Kapoor, Zeenat Aman and Neetu Singh in lead roles.
Plot: Two boys grow up together in an orphanage and become best friends, swearing their perpetual brotherly devotion to each other. Strange to them, a dark secret related to their past may hamper this bond.
3. Kanyadaan (1968)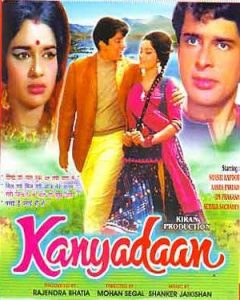 Kanyadaan is a social romantic drama film directed by Mohan Sehgal. The film was produced by Rajendra Bhatia for Kiron Productions. The film starred Asha Parekh, Shashi Kapoor in the lead roles.
Plot: Rekha and Amar get married in their childhood. But when they grow up, Rekha is shocked to find out that Amar has already married someone else.
4. Jab Jab Phool Khile (1965)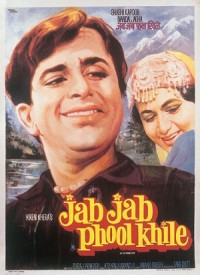 Jab Jab Phool Khile is a drama film directed by Suraj Prakash. It stars Shashi Kapoor and Nanda.
Plot: A Kashmiri boatman and a beautiful heiress fall in love. Her father wants her to get married to a rich man whom she dislikes. She decides to go against her father and follows her heart.
5. Pyar Ka Mausam (1969)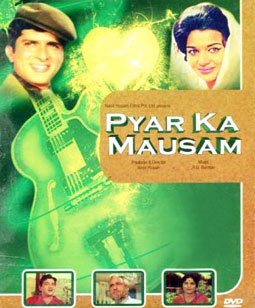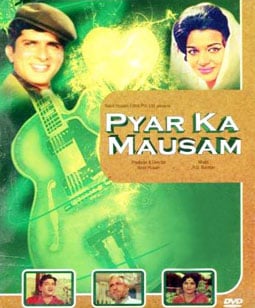 Pyar Ka Mausam is a romantic movie under Nasir Hussain films banner. Hussain wrote, produced, and directed the film. It starred Shashi Kapoor, and the Nasir Husain fixture- Asha Parekh.
Plot: A boy and girl fall in love but she leaves him as she finds out that he has an alias name. He discovers that the girl has been brought up by his grandfather and an imposter has taken his place.
6. Deewaar (1975)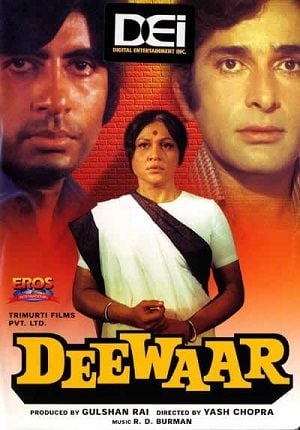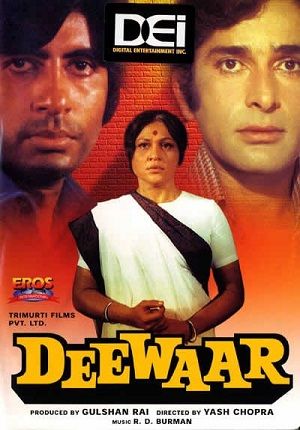 Deewaar is a crime drama film, directed by Yash Chopra, written by Salim-Javed, and starring Amitabh Bachchan and Shashi Kapoor.
Plot: Haunted by the past, Vijay turns to crime, while Ravi, his younger brother, becomes an honest cop. Fate pits them against each other when Ravi is sent to nab Vijay.
7. Chor

Machaye

Shor (1974)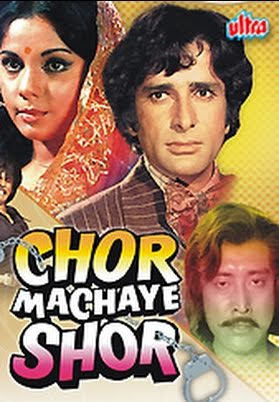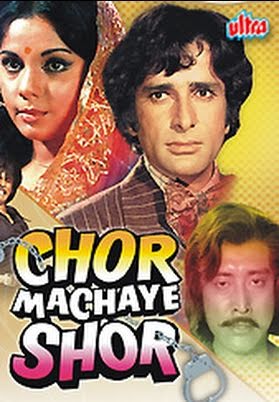 Chor Machaye Shor is an action movie produced by N. N. Sippy and directed by Ashok Roy. The film stars Shashi Kapoor, Mumtaz, Danny Denzongpa.
Plot: Vijay, who loves Rekha, is framed by her father for a crime he did not commit. However, he escapes from prison to prove his innocence and reunite with his beloved.
8. Phaansi (1978)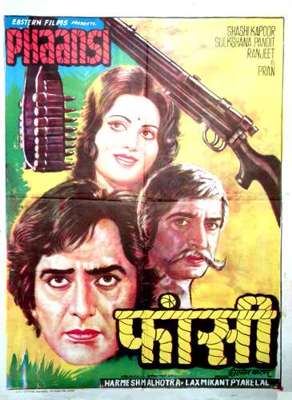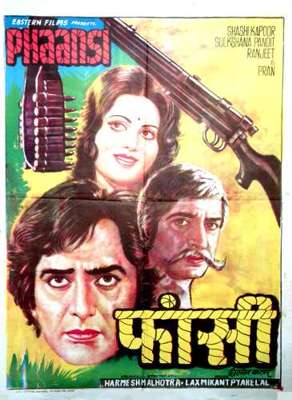 Phaansi is a drama movie directed by Harmesh Malhotra. The film stars Shashi Kapoor, Sulakshana Pandit, Pran and Ranjeet. The film's music is by Laxmikant Pyarelal.
Plot: Raju is a policeman who single-handedly thwarts the plans of a bunch of dacoits who try to loot the train on which he is travelling back to his village. The dacoit head then wreaks havoc on his family.
9. Neend Hamari Khwab Tumhare (1966)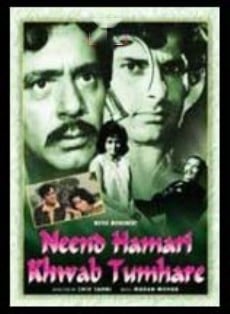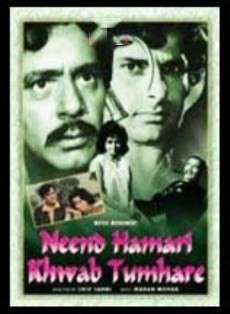 Neend Hamari Khwab Tumhare is a romantic film directed by Shiv Sahni and produced by Hans Choudhary. It stars Shashi Kapoor and Nanda in pivotal roles.
Plot: Nishad, who belongs to a noble Muslim family, is in love with Anwar. When everything seems to be working in their favour, a mystery from Anwar's family threatens to end their relationship.
10. Trishul (1978)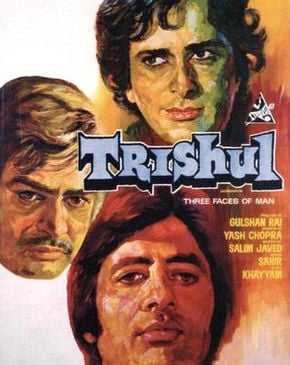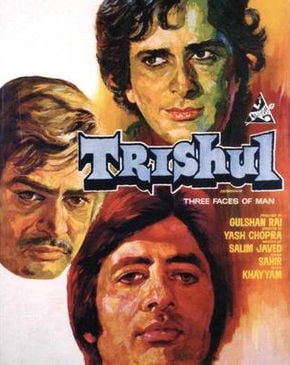 Trishul is a drama film directed by Yash Chopra and produced by Gulshan Rai in 1978. It is written by Salim-Javed. The movie had previously inspired the Kamal Hassan starred, Kadal Meengal and the Malayalam movie Meen.
Plot: Business tycoon Raj Kumar abandons Shanti, his first love, to marry a rich heiress. Later, Vijay, Raj and Shanti's illegitimate son, seeks revenge from Raj for the injustice meted out to his mother.