Top 10 Martial Artists in the World 2021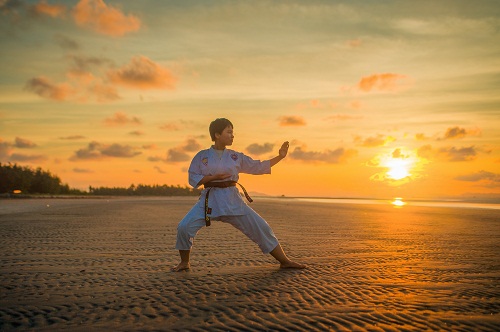 Martial Art is a type of fighting sport that is practised for various reasons including self-defence, fitness, relaxation, and boosting confidence, and the person who practices or is trained in martial arts is known as a martial artist. Some of the forms of martial arts are punches (boxing, karate), kicks (taekwondo, kickboxing), hold & throws (judo, wrestling).
The combination of these elements is broadly classified under two main sets i.e. "soft martial arts" and "hard martial arts." The soft martial arts like judo and aikido are of the less aggressive manner in which the artist fight with the opponent in tepid, using the force of the other to surrender him. Whereas in hard martial arts the main intention is to beat the opponent in a hostile way like karate and kickboxing. Basically, martial art is a combat style that is derived from the Latin language and the meaning of it is "Art of Mars", the Roman god of war.
Various martial artists have won many medals at the international level in various martial arts forms like Judo and Taekwondo. Here is the list of the top 10 martial artists in the world.
1. Bruce Lee
Bruce Lee is one of the most influential martial artists in the world. He gained worldwide popularity with his commendable moves and performance, and hence, he achieved the top position in the list of top martial artists. He was a Chinese American martial artist. He was not only a renowned martial artist, but a well-known film director, actor, and martial arts instructor too. His father introduced him to the fundamentals of martial arts. 'Jeet kune do' is the technique that was developed by Bruce lee, which is a blend of kung fu, fencing, and boxing. Later, he taught this technique to all instead of traditional martial art.
He also directed Hong Kong and Hollywood films which brought him classic global popularity and integrated him towards countless mainstreams movies. He changed the way of how Asians were presented in American films. He died on 23 July 1973, due to the swelling of the brain caused by an allergic reaction to a headache medication. The mysterious circumstances of his death were a source of speculation for fans and historians.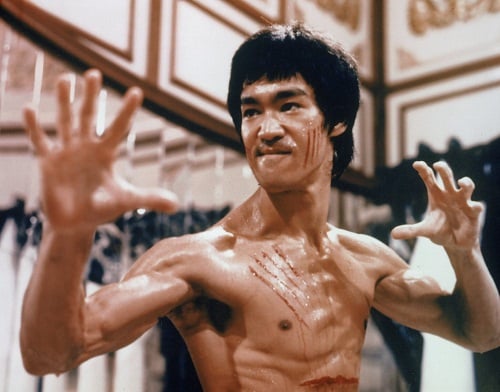 Jackie Chan is one of the most appreciable and prestigious cinematic personalities in the world who is well known for his innovative stunts, moves, and acrobatic fighting style. He has received global recognition for his acting and stunt work in films. He has also gained widespread popularity all around the world and counted as one of the world's best martial artists.
He is one of the actors who performs all the strenuous stunts on his own without using a body double. He has always followed the steps of legendary martial artist Bruce Lee and has also gained huge respect from the people. He was honoured by many awards that include a lifetime achievement award from the Taurus World Stunt Awards and the Innovator Award from the American Choreography Awards.
He is the one who brought Asian Martial arts into mainstream Hollywood cinema. He is also a globally known philanthropist who seeks to work for the welfare of needy people, especially by the generous donation of money to good causes. In 2006, Jackie Chan was listed in the 'Top 10 Most Charitable Celebrities' by Forbes magazine.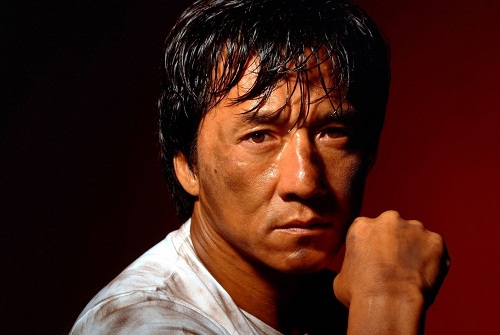 Vidyut Jammwal is a famous Indian martial artist known for the Hindi film series 'Commando.' He is an Indian film actor and stunt performer, who predominantly works in Hindi action films. He has gained worldwide popularity as he is a brilliant film actor and has given outstanding performances in many films. He is a proficient martial artist and is trained in the ancient martial art form called Kalaripayattu.
At the age of 4, he started his training in this martial art form. The Indian media titled him as one of the 'Sexiest Men in India' and India's 'New Age Action Hero' which helped him in getting worldwide countless opportunities. He took the inventiveness of this art and taught these techniques to college going girls and work professionals. He was prominently featured on the list of the 'Most Desirable Men' by The Times of India in 2011 and was listed in the 'Best Bodies by Men's Health Magazine, India' (2011). He is an amazing actor as well as a great martial artist.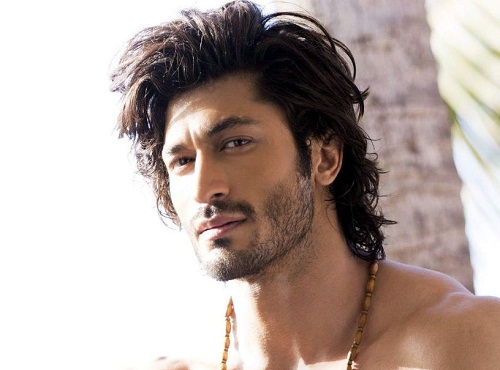 4. Jet Li
Jet Li has won the national championship for the Beijing Wushu Team. He is from Beijing and gained worldwide popularity all around the world. Jet Li is a practitioner of Tibetan Buddhism. At the age of 8, he took the initiative to be trained at Wushu academy that performs various versions of martial art and styles. He has won five gold medals in the Chinese championships. He is best recognized for a kickboxing-influenced style that possesses power speed and control.
Apart from being a good martial artist, he also performs well as an actor. He went on to win great acclaim in China as an actor, making his debut with the film 'Shaolin Temple' (1982). Apart from Chinese films, Jet Li has made his name in French Cinema with movies such as 'Kiss of the Dragon,' 'Unleashed,' 'The One,' and 'War.' He turn out to be a star in the martial art epic films with his amazing moves. These epic films raised his career and lead to countless opportunities in the world of cinemas for him.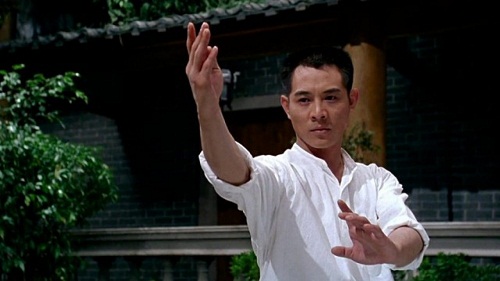 5. Steven Seagal
Steven Seagal is a Michigan martial artist, musician, American actor, screenwriter, and producer. He is not only a great martial artist but also a commendable musician, and his songs have been featured in several of his movies, including 'Fire Down Below' and 'Ticker.' He started his career as a martial art instructor in his adulthood and is recognized as one of the best martial art instructors in the world.
In addition to acting and aikido, Seagal also plays the guitar. Steven Seagal joined the force as Sheriff Harry lee was so impressed by him that he asked him to join the force in the 1980s. While he was in the force, he taught deputies martial arts, unarmed combat, and marksmanship.
6. Wesley Snipes
Wesley Snipes is an American martial artist and film producer. He is considered as one of the best martial artists in the world, and he holds the second-degree black belt in Hapkido and a fifth-degree black belt in Shotokan Karate that helped him become one of the top martial artists in the world. He started his training in martial arts at the age of 12 only. He also made his debut as an actor in the film 'Wildcats' in 1986, and at that time he was 23 years old.
Later, he appeared in many shows, music videos, and feature films that include Martin Scorsese, Bad, and Streets of Gold, respectively. He became a famous name in the film industry as he has done many roles that were just breathtaking like the role that he played in the film 'New Jack City' in 1991 which took him to countless opportunities towards cinema.
7. Jean Claude Van Damme
Jean Claude Van began martial arts at the age of 10. He was enrolled by his father in a Shotokan karate school. His styles consist of Shotokan Karate and Kickboxing. He is recognized as one of the best martial artists in the world. At the age of 18, he eventually earned his black belt in karate.
He won the title of Mr. Belgium Bodybuilder as he started lifting weights and that lead to his improved attractive physique and helped him to achieve many titles. He later learned other forms of martial arts such as kickboxing and full-contact Karate and made his directorial debut with his martial art film 'The Quest' in 1996. He received great appreciation for his stunts in martial art action movies.
8. Donnie Yen
Donnie yen is from Hong Kong and the multiple-time World Wushu Tournament Champion. He is recognized as one of the top action stars. He has gained immense popularity as an actor and martial artist. He has also worked as a film director, producer, action choreographer, and stuntman. Donnie is one of the leading martial arts choreographers in the world of action cinema.
He taught the techniques and moves in a very cool manner and that is why he is considered a brilliant martial arts choreographer. The starring role in the film 'Drunken Tai Chi' went on to become the first step by him towards the film industry in 1984. He has performed in the 'IP Man' film series and that turns out to become an eponymous film relating to the life of the great master. The film was a huge success in Hong Kong and China. Donnie has won many Hong Kong Film Awards in the Best Action Choreography category.
9. Tony Jaa
Tony Jaa is a Thai martial artist and is also recognized as one of the best martial artists in the world. Jaa studied martial arts at a local temple school, and later, he got a scholarship at the Physical Education College in Khon Kaen, Thailand where he continued to study Judo and Taekwondo. His commendable martial arts moves helped him in gaining worldwide fame.
At a very young age, he started watching martial arts films of his idols like Bruce Lee and Jackie Chan. Later, he performed stunts in a film that was praised by the audience. Soon, he started getting more work, and for more than 14 years he worked as a stunt man in the films.
10. Johnny Tri Nguyen
Johnny Tri Nguyen competed in the U.S. National Team as a martial artist when he was only 9 years old. Johnny Tri Nguyen is an action choreographer, film actor, martial artist, and stuntman, and he is mainly active in the film industry. He has also choreographed stunts in many American action movies, acted in films, and performed stunts in various Vietnamese films. He then rose to fame as a stuntman in Hollywood with movies like Spider-Man 2 and Jarhead. These films broke many film records and opened the doors of great opportunities to him.