Usha Mehta Age, Death, Husband, Children, Family, Biography & More
Quick Info→
Marital Status: Unmarried
Age: 80 Years
Death Date: 11/08/2000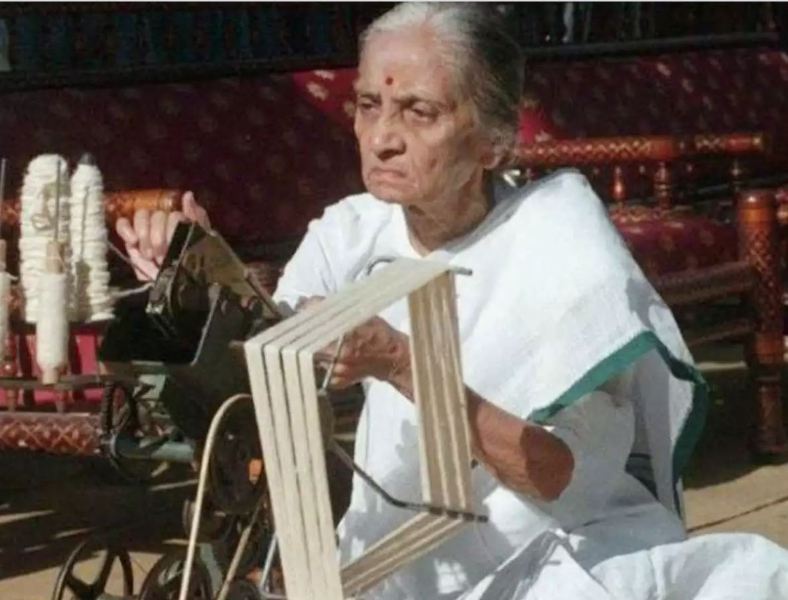 Bio/Wiki
Name Earned
Ushaben [1]

The Better India
Profession(s)
Activist and Professor
Famous for
• For being a Gandhian and freedom fighter of India
• Running an underground secret radio station during the Quit India Movement in 1942 when she was just 22 years old
Physical Stats & More
Eye Colour
Black
Hair Colour
Grey
Personal Life
Date of Birth
25 March 1920 (Thursday)
Birthplace
Saras village near Surat in Gujarat, India
Date of Death
11 August 2000
Place of Death
Mumbai [2]

Zee News India
Age (at the time of death)
80 Years
Death Cause
Felt uneasy and breathless [3]

Zee News India
Zodiac sign
Aries
Nationality
Indian
Hometown
Surat, Gujarat, India
School
• School in Kheda and Bharuch in Gujarat, India
• Chandaramji High School, Bombay, now Mumbai
College/University
• Wilson College, Bombay, now Mumbai
• University of Bombay, now Mumbai University
Educational Qualification(s)
• Usha went to Kheda and Bharuch and then in Chandaramji High School, Bombay, now Mumbai to receive her school education. [4]

The Better India
• She obtained a bachelors degree in philosophy in 1939, and later, received a political science degree from Wilson College, Bombay. [5]

The Better India
• Later, she pursued PhD in Gandhian thought at the University of Bombay, now Mumbai University. [6]

The New York Times
Relationships & More
Marital Status (at the time of death)
Unmarried
Family
Husband/Spouse
Usha Mehta never married or had children. [7]

New York Times
Parents
Father- Hariprasad Mehta (a district-level judge under the British Raj)
Mother- Gheliben Mehta (Homemaker)
Siblings
She had an elder brother.
Other Relatives
Nephews- Ketan Mehta (Bollywood filmmaker)

Dr Yatin Mehta ( associated with Medicity in Gurgaon)

Dr Nirad Mehta (P.D. Hinduja National Hospital, Mumbai)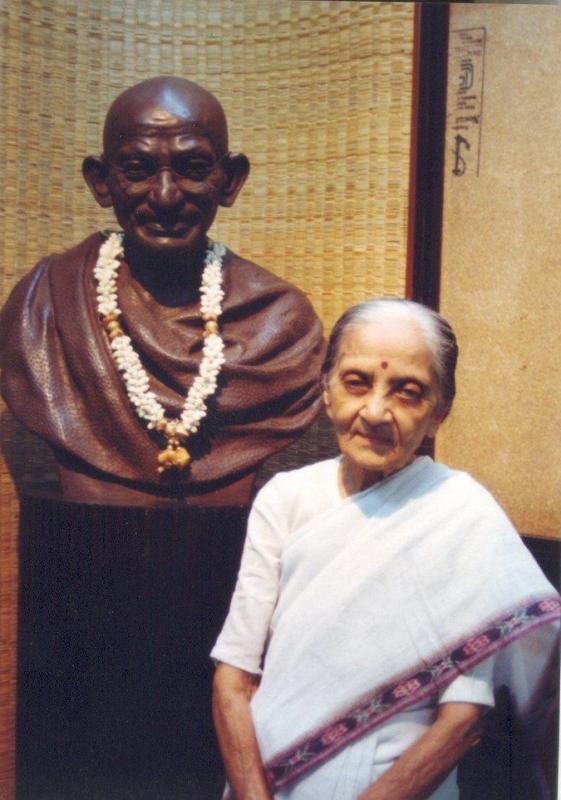 Some Lesser Known Facts About Usha Mehta
Usha Mehta was a Gandhian and an Indian freedom fighter. She is remembered for setting up an underground radio during the Quit India Movement initiated by Mahatma Gandhi in 1942. This radio was named as 'Secret Congress Radio' that functioned for transmitting the secret information of India's great leaders to the general public and Indian prisoners in British rule. In 1998, she was honoured with the 'Padma Vibhushan' second-highest civilian award of India by the Government of India.
Usha Mehta saw Mahatma Gandhi when she was five years old in 1925. He then visited his ashram in Ahmedabad. Little Usha also took part in spinning charkha and listened carefully to the lectures delivered by Mahatma Gandhi on his visit to her village for a campaign. In 1928, when she was eight years old, she took part in various protests led by Mahatma Gandhi and shouted slogans of 'British Raj: Simon Go Back' against Simon Commission. Usha disclosed her childhood memories in a conversation with a media house. She said,


I had the satisfaction of breaking the law and doing something for the nation even as a young child."
Soon, several protests against the British government in India were campaigned by Usha Mehta, along with other little girls of her village. She also picketed in front of the liquor shops. In an incident of the protest, a girl with an Indian flag in her hand was pushed by the police, and she fell down amid a lathi charge. She, along with other children, complained to their leaders about the incident. The leaders decided to give them tri-colour clothes for the upcoming protests. Usha, along with these children, were seen protesting in tri-colour (saffron, white and green) dresses in the next campaigns against the British Raj. The children were seen shouting,


Policemen, you can wield your sticks and your batons, but you cannot bring down our flag."
Initially, Usha Mehta's father was not in favour of her participation in freedom fighting campaigns and protests. In 1930, when her father retired as a judge, Usha's family moved from Gujarat to Bombay to participate in India's struggle for freedom. The restrictions to participate in protests were uplifted by her father soon after their shift. Usha started participating in Quit India Movement in 1932.
In the beginning, when Usha participated in the movement in 1932, she started selling small packets of salt as a part of Gandhi's "Salt March" movement. The Salt March was organised by Mahatma Gandhi to monopolize and regulate Indian salt companies in India. She also began distributing secret information, bulletins and publications to the Indian prisoners and their relatives.
Indian National Congress and Mahatma Gandhi declared the Quit India Movement on 8 August 1942. Mahatma Gandhi announced the anti-British speech on this day at Gowalia Tank Maidan in Bombay, now Mumbai. However, Mahatma Gandhi and other major leaders were arrested secretly by the Britishers before 8 August 1942 so that they could not address the mass gathering.
In 1942, Usha Mehta decided to continue her further studies in Law; but, she quit her studies to participate in the Quit India Movement headed by Mahatma Gandhi.
On 14 August 1942, Usha and other freedom fighters established a Secret Congress Radio to broadcast the secret information of the leaders of the Quit India Movement to the general public. The radio went on air on 27 August 1942. The first words spoken by Usha Mehta on this secret radio were,


This is the Congress radio calling on [a wavelength of] 42.34 meters from somewhere in India." [8]New York Times
The companions of Usha Mehta for launching and providing the radio equipment were Vithalbhai Jhaveri, Chandrakant Jhaveri, Babubhai Thakkar, and Nanka Motwani. Dr Ram Manohar Lohia, Achyutrao Patwardhan, and Purushottam Trikamdas were the leaders who helped Usha Mehta in establishing the Secret Congress Radio in 1942.
On this secret congress radio, the important announcements of Mahatma Gandhi and other renowned leaders were aired to the general public. The location of the radio was changed daily by the organisers of the radio in order to avoid arrest.
Initially, the secret radio was broadcasting the information twice a day in the beginning. The languages used were Hindi and English. Soon, they started broadcasting only once in the evening between 7.30 and 8.30 pm.
This secret radio broadcasted the secret information only thrice. The first broadcast was related to a Japanese air raid on the British army at Chittagong that is now in Bangladesh. The second broadcast was between February and March 1943 where she telecasted Jamshedpur Strike. This information was provided on this radio when the labourers were on thirteen days strike at Tata Iron and Steel Company. The labourers were on strike to favour the Quit India Movement as this mill was the largest steel mill of the British empire. In January 1944, the third secret information was broadcasted for a week. It was related to the Ashti and Chimur riots where the police openly fired the people and several Congress leaders were arrested by them.
Usha Mehta was responsible to leak the secret information of the British government to the Indian agitators. In a conversation with a media house, Usha called it a "finest moment" for being a part of the secret radio.
Usha Mehta narrated in an interview with a media house that secret radio dared to telecast crucial information to the agitators of India amid the Quit India Movement when no newspapers dared to do so. She disclosed,


When the newspapers dared not touch upon these subjects under the prevailing conditions, it was only the Congress Radio which could defy the orders and tell the people what actually was happening."
An Indian technician disclosed the information about the secret radio to the authorities. Usha Mehta and her companions were arrested by the police on 12 November 1942. Later, she was imprisoned for six months and was interrogated by the Indian police and CID. She was given separate confinement and was given study abroad proposals by the Britishers to betray the Quit India Movement.
During her imprisonment and court sessions, she chose to keep quiet and not to reply to any questions in the courtroom. After the court sessions, she was sentenced to four years imprisonment at Yeravda Jail in Pune. During the same time, she remained unwell for some time and was also admitted to Sir J. J. Hospital, Bombay, now Mumbai. Gradually, her health improved after hospitalisation, and at the hospital, the guards were kept to keep an eye on her. She was again sent to Yeravda Jail in Pune.
In March 1946, she was released from jail on the orders of Morarji Desai, the then home minister in the interim government. Usha was the first political prisoner who was released from Bombay jail.
On 20 April 1946, the news article of the secret radio station was published by the newspaper 'Blitz' along with the picture of Usha Mehta.
In an interview with BBC, she once revealed the equipment that was seized by the police from their underground radio station. She said,


They seized the equipment and 22 cases containing photos and sound films of the Congress party sessions."
In 1946, when she was released from jail, her health was not fit enough to participate in any social and political work, even she did not attend the official function of India's independence in 1947.
Soon, she submitted a dissertation on the political and social thought of Gandhi and continued her higher education as a PhD scholar at Bombay University. After completing her PhD, she worked for 30 years with Bombay University as an assistant professor, lecturer and professor. She was also appointed as the head of the department of civics and politics at Bombay University. Usha Mehta retired from Bombay University in 1980.
In an interview with Rediff, Usha was asked the expectations she had with independent India as a freedom fighter. She then answered,


Our expectations have not been fulfilled. By and large our dreams haven't come true. Barring in one or two directions, I do not think we have marched the way Gandhiji wanted us to. The India of his dreams was where there was minimum unemployment–where people were supplied with some craft to earn a living wage. There would be no difference on the basis of community, caste or religion.
After India got independence in 1947, Usha Mehta started writing books and articles in English and Gujarati languages based on her experiences of social-political movements. The names of the few books that she wrote were – the 1977-80 Experiment in 1981, Women and Men Voters, Gandhi's Contribution to the Emancipation of Women in 1991, Vishv Ki Kaljayi Mahilaye, Antar Nirantar, Mahatma Gandhi and Humanism in 2000, Dances of South India etc.
Usha Mehta was honoured to head the Gandhi Smarak Nidhi and Gandhi Peace Foundation in New Delhi. The internal affairs of Bharatiya Vidya Bhavan were also monitored by Usha Mehta. She was associated with various independence day celebrations' events on India's 50th anniversary of freedom by the government of India.
In the last years of her life, she remained unhappy with the ways in which the social, economical and political development of India was taking place. Usha said in a conversation with India Today,


Certainly this is not the freedom we fought for. Once people were ensconced in positions of power, the rot would set in. We didn't know the rot would sink in so soon. "India has survived as a democracy and even built a good industrial base. Still, it is not the India of our dreams."
In 1998, she was honoured by the government of India with the second-highest civilian award titled Padma Vibhushan.
A note was penned by an activist of the Indian independence movement Ram Manohar Lohia to Usha Mehta on her great enthusiasm and contribution to the Gandhian thought. The note read,


I do not know you personally, but I admire your courage and enthusiasm and your desire to contribute your might to the sacrificial fire that has been lit by Mahatma Gandhi."
The life lived by Usha Mehta was simple and thrifty. She used to travel by bus instead of car. The dresses made with hand and khadi were worn by her in her entire life. Sometimes, she managed to live on tea and bread. She used to work late nights while waking up at 4 am in the morning. [9]

New York Times
In an interview with the Better India media house, Usha Mehta revealed that she was surprised with the growing corruption in India. She narrated,


Did our great leaders sacrifice their lives for this kind of India? It is a pity the new generation of political activists and leaders are paying scant respect to the Gandhian ideas, the chief among which was non-violence. If we don't mend our ways, we may find ourselves back at square one."
Usha Mehta was invited as a chief guest by a social platform, and she was clicked receiving a memento.
According to Usha Mehta, she feared disintegration in India in the future. In a conversation with Rediff.com, she expressed,


As long as some unifying forces work and work very hard, I see the country being completely divided and ruined. A national spirit has to be injected. If moral values are going to deteriorate and we go on like this then there will be complete anarchy and destruction. In the international field it is said in the event of a third war there will be no victor and no vanquished, the whole world will be destroyed. Similarly I feel if we don't wake up now then India as a nation will certainly be ruined."
Usha Mehta attended the celebrations of the Quit India Movement's anniversary in August 2000 in August Kranti Maidan despite her ill health. She was suffering from a fever on the celebrations' day. On 11 August 2000, she died peacefully at the age of 80. [12]

New York Times