Vijay Shekhar Sharma: Success Story & Life-History
The billion-dollar company owner Vijay Shekhar Sharma has a very interesting story when it comes to going from rupees 10 in the pocket to a little over dollar 3 million in the marketplace in the year 2016. The small town boy from Aligarh went from rag to riches and is the founder of the most trusted Technology brand in India that has changed the digital scenario over the years and it's none other than Paytm.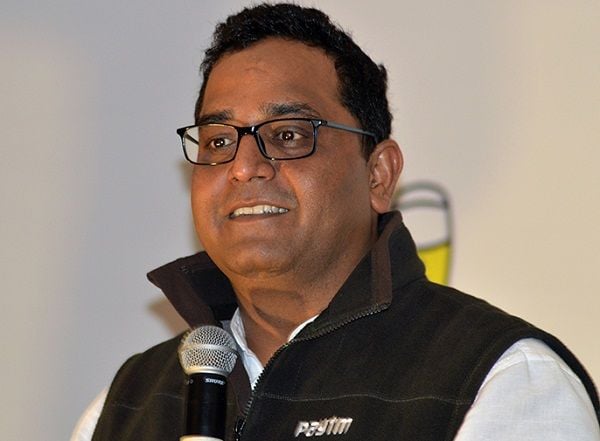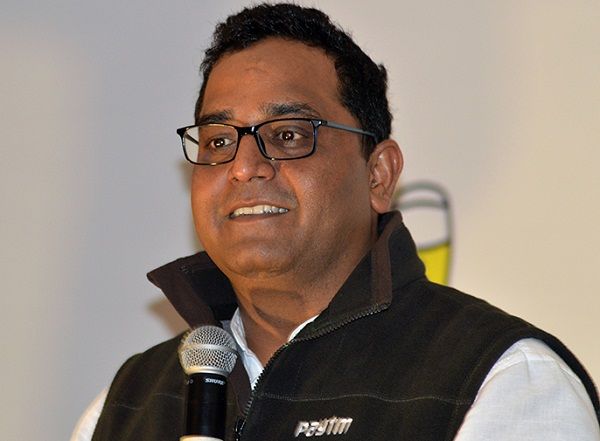 Birth And Early Life
The million dollar startup founder was born in a small town in Aligarh, Uttar Pradesh. He studied in a Hindi medium school and life was not easy for him. He was exceptionally outstanding in his studies. His father is a principle and mother a housewife.
College Life
From being an exceptionally brilliant and outstanding student in school time things changed for him when he entered the college life and became a backbencher because of poor hold over English. He opted for engineering in college.
Stigma And Hurdle
The CEO of India's joint E-Commerce company didn't give up easily on the English language. He initially considered it to be the biggest hurdle in his growth but to learn the skills he took help of his friends, went to libraries to study books and magazines for hours together. Disappointed over his communication skills and to improve them he used to read the same book in 2 languages i.e. in Hindi and English.
Dreams About Silicon Valley
He dreamt of working with computers at Silicon Valley and during his college days, he also built a Startup by the name XS communication. It now serves as a content management system and is used by many publications worldwide. Even the famous newspaper "The Indian Express" uses it much often.
A Nightmare of Job Placements
The time when his batch mates were busy setting targets for placements he was building his own company XS. Being an electronic and computer engineer he learnt software coding all by his own.
One97
In 2005, he had to face a very tough time as he had a hefty loan of about 8 lakhs on him. Slowly things turned smooth when he partnered with One97. Paytm became a product of One97 Communications and a product which has actually changed the face value of the company, that once hit over 110 million registered users.
Family And Personal Life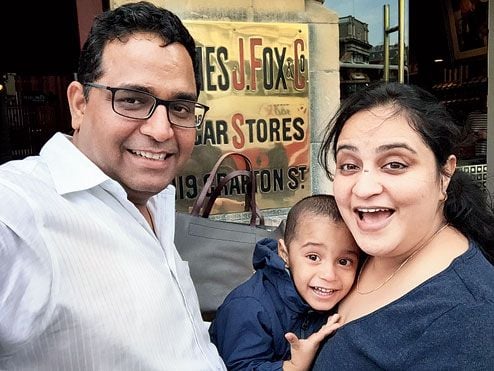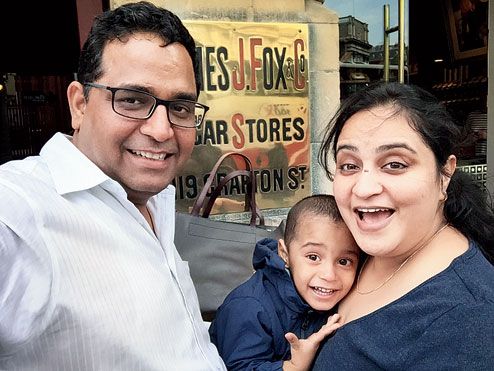 His net worth is in crores and he owns a house in Central Delhi's Golf Links. He lives with his wife Mridula Sharma, whom he married in 2005. Now the couple is proud parents of a son Vivaan Sharma.
Rolex
In an interview, Sharma stated that he would soon buy Rolex, the watch company, once his company reaches 10 billion dollars mark.
Times 100 Most Influential People in The World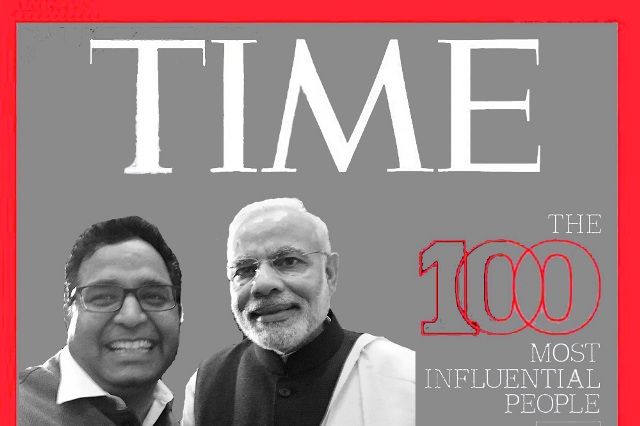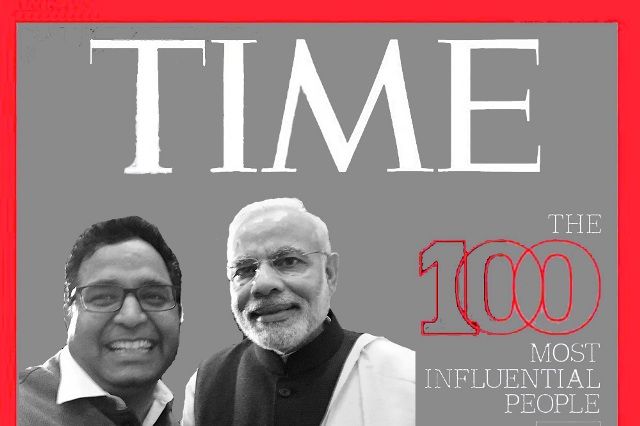 From India, Prime Minister Narendra Modi and Vijay Shekhar Sharma- the founder of Paytm were the only two Indians who could make it to the list of Times 100 most influential people in the world.
Effect of Demonetization
The Paytm traffic increased drastically and downloads grew right after demonetisation on 8th November 2016 as people were seen changing to the digital platform.
His Biggest Inspiration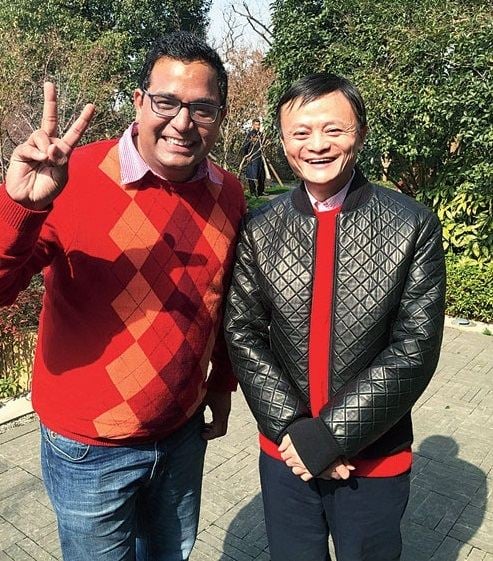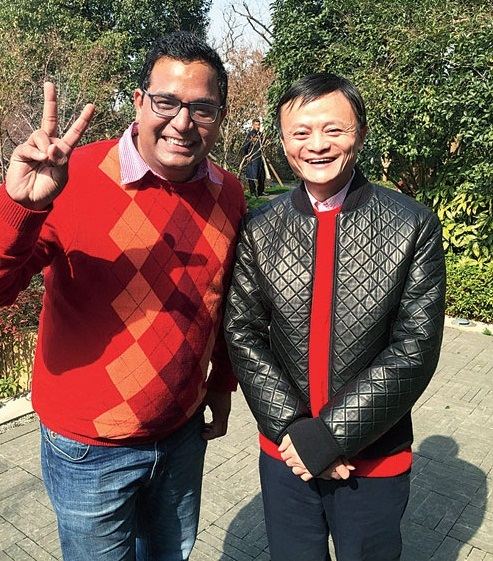 Alibaba's "Jack Ma" and SoftBank's "Masayoshi Son" are the biggest inspiration for the founder of Paytm, which is a giant Indian e-commerce.
India's First Payment Bank
Vijay Shekhar Sharma's company Paytm became a licensed payment Bank after getting permission from Reserve Bank of India in 2015 to start its operations.
Increasing Numbers
Recent reports state that there has been 700% hike in the traffic and companies customer share after demonetisation of high-value currency notes by Narendra Modi. Therefore, this has resulted in bringing a big boost to the value of money in the online platform Paytm account.
Addressing Needs of The Customer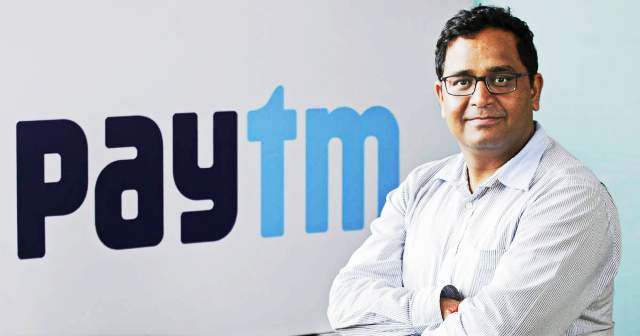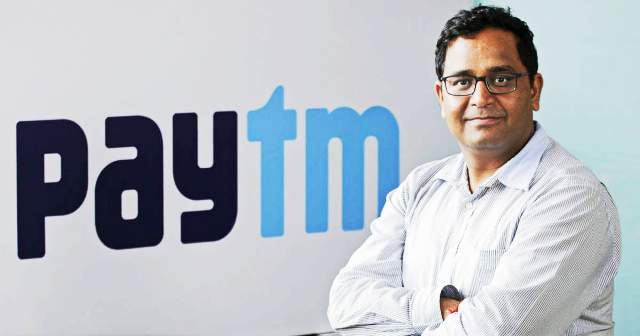 Vijay Shekhar Sharma's main aim was to address the needs of the customers. Thus, for people without an Internet connection who wish to recharge their phone or receive money, the company offers a toll-free number that does not require a mobile internet connection. They just need the Paytm account to be registered on the internet.
Inspiration to The Young Generation
Without having meals for days and surviving on a cup of tea and biscuits Vijay Shekhar Sharma has proved that anything and everything can be achieved with determination and hard work. He believes in the fact that if one has a dream, then one must work upon it and face the challenges head on to achieve great success.
Generous Person
Not only Vijay Shekhar Sharma is a great Businessman and kind but he also shares 14% of the companies shares with his employees. Thus, keeping the work environment a better place to collaborate.