Vineet Kumar Singh Workout And Diet Routine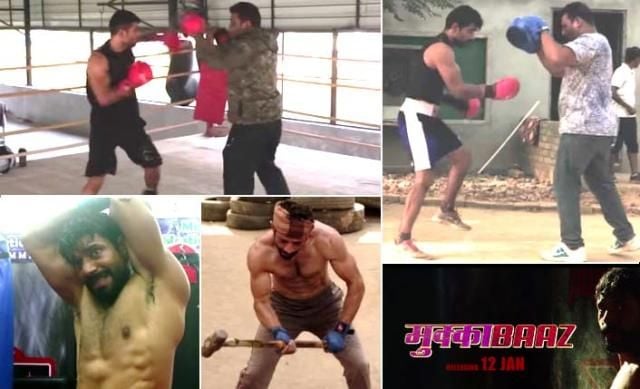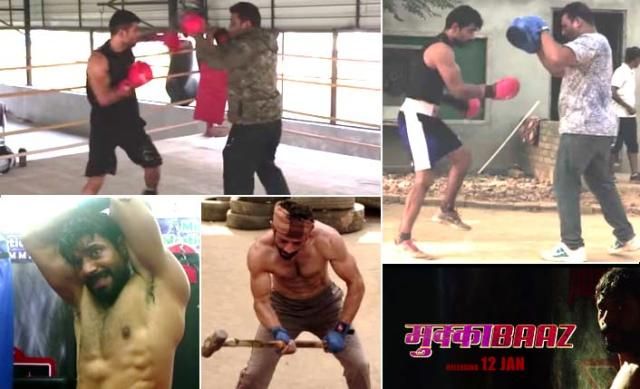 From struggling for 18 years as an actor to bagging the most important role of his life in the film 'Mukkabaaz,' Vineet Kumar Singh has seen it all. Mukkabaaz (2017) is an upcoming film about the life of a boxer from Uttar Pradesh and the obstacles and difficulties he faces, directed by the very own realistic filmmaker, Anurag Kashyap. What most of you wouldn't know is that the film's script is actually written by Vineet himself. His script was loved by many directors, but none of them agreed to cast him in the major role except Anurag Kashyap.
Vineet has worked with Anurag in three films before, Gangs of Wasseypur, Ugly and Bombay talkies but he had only played some minor roles in them. Acting in Mukkabaaz on such a big scale was like a dream come true for Vineet, a dream he had to wait 18 years for!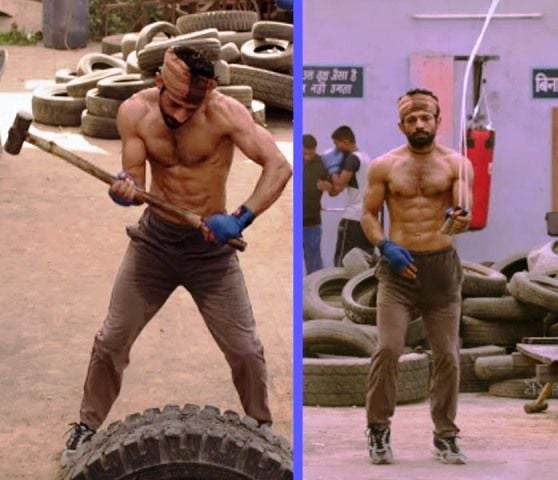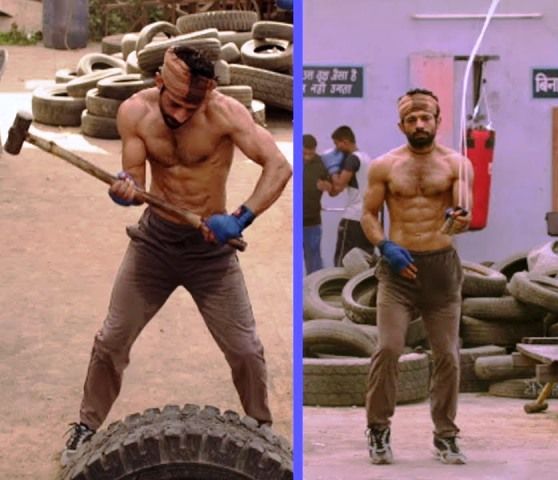 Vineet had to train hard to be cast as the main lead for the movie. He prepared for three long years to justify his role. He shared in an interview, "It took me around three years to completely transform myself. I packed all my necessary belongings and sold all my valuables and left for Punjab for training and stayed there in a village for about a year."
He got trained roughly in the mud as the boxer in the film is too from a village in UP. He got as real as he could for the film. As a result of his training, he now believes he is capable of tackling any boxer in the world. His director and friend gave him a lot of motivation. Anurag constantly told Vineet that if he wouldn't work hard enough to become as good as a real boxer, he will not make Mukkabaaz. And Vineet would never give up this opportunity for anything in the world, so he kept going.
Workout Routine
Vineet's major workout portion included boxing.
He had to learn various punching and defending techniques.
He took a lot of punches and delivered a lot of them.
In the process, he did hurt himself many times.
He would bleed almost every day, and he even broke his ribs while practicing but he never stopped or never felt like giving up.
It was just a little physical discomfort for him which was nothing compared to the aggression he has had for 18 years in the industry.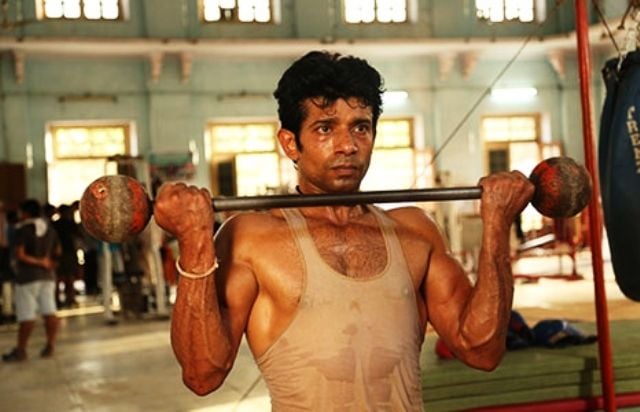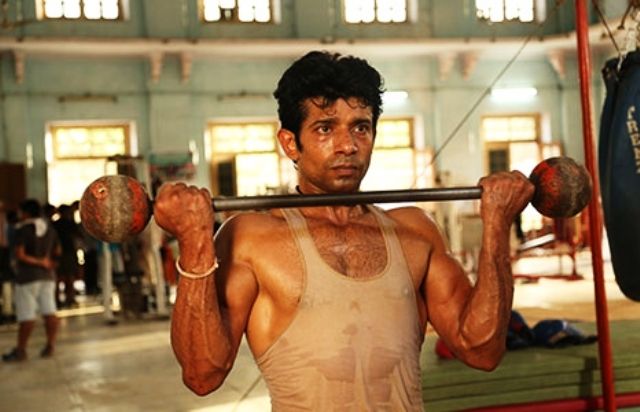 He shared in an interview, "I had to take several blows for the role. I even broke my ribs once, sustained a deep cut on the forehead, and was also bloodied on a number of occasions." But it was all worth it because his transformation after 3 years of hard training is the absolute reward for him. After all, in the movie, he refers to himself as the Mike Tyson of Uttar Pradesh, and you can't do that without having worked hard enough.
He adds, "The punches were really fast, so much that you had no time to react and suddenly you realize some sort of wetness on your body and wonder what it is. Then you see it and become conscious that it's blood. This used to happen a lot of times." Vineet sure has undergone a lot of struggle during his training, but he has converted all his weakness into the strength.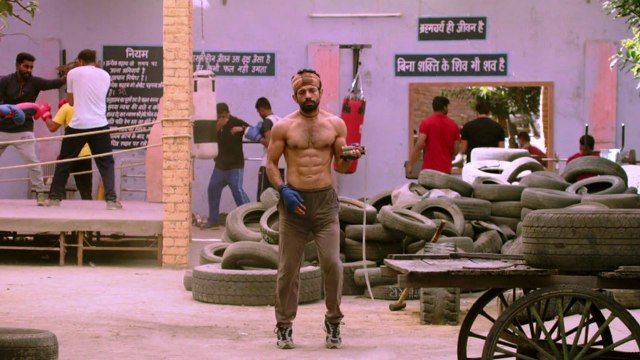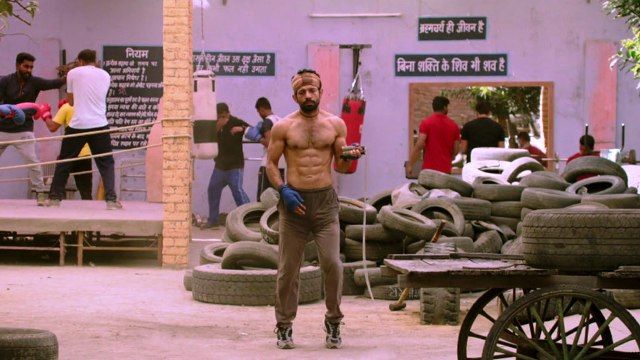 Diet Plan
Along with the training, he also had to take care of his diet and hydration.
He used to have balanced meals three times a day and took a lot of juices and protein shakes.
Protein and carbohydrates were an important part of his diet, and junk or fried food was completely off the list.
However, Vineet's initial days in the industry were really tough, he revealed, "I could not even get ahead of the watchmen in the big or small production houses. After the watchmen, I chased the assistant directors. That was the biggest struggle for me. I did not have anything to show to them as proof. I waited for 10 years to get good work and then meet Anurag Kashyap. After 10 years, I got the movie City of Gold.
I went to Anurag sir's office right after the film. He was surprised as to why I came to him so late. We are both from Banaras. I told him I could not get films with my medical degree. Luckily he was auditioning for Gangs of Wasseypur, and I got the role." Things started off from there for him, and they are now going to take everyone by storm with the release of Mukkabaaz. The film is all set to premiere at the Toronto International film festival on the 12th of January.
Vineet talks a little about the story and what all issues it targets too – "A lot of people use the name Singh ahead of their name to hide their caste. Singhs are warriors, so Bhagwan Mishra (played by Jimmy Shergill) thinks that of Shravan Kumar (played by Vineet). Shravan is fighting against so many things. Nobody can control where they are born. Shravan is not asking for any Taj Mahal. He is in love with a simple girl, and he loves boxing. But the entire system is a beast and is against him." Everyone has worked really hard on the film, let's see how well it does on the screens.