Yuvraj Singh Workout And Diet Routine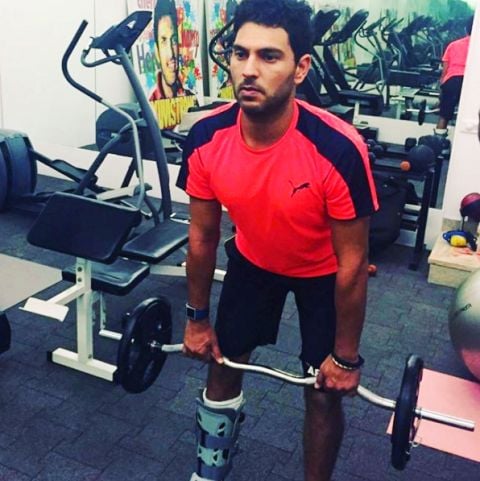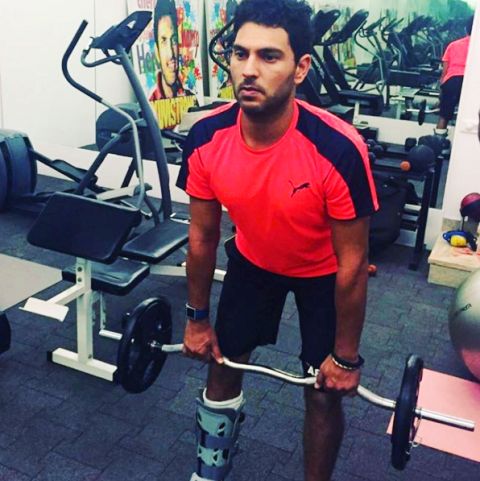 Yuvraj has always been disciplined and fitness oriented throughout his cricket career. He practiced for four long hours with the team and then separately. He has worked very hard to get where he is, and all the hurdles put in his way have ever made him give up.
Yuvraj has always taken care of his fitness, but bad news doesn't knock before it arrives. However, he had to start all over as he had lost a lot of his lung capacity. He battled through the whole phase and came out better and stronger. It was unfortunate when Yuvraj was diagnosed with cancer, but he recovered as a hero.
In one of his interviews he spoke, "Before my diagnosis, I was pretty healthy, and my own fitness regimes were in place. I mean, I never had any major fitness issues before then."
Workout Routine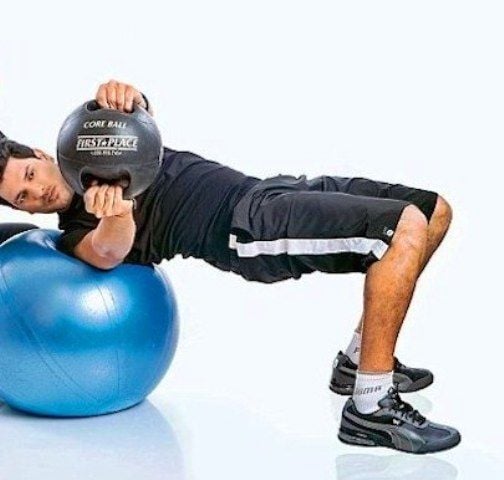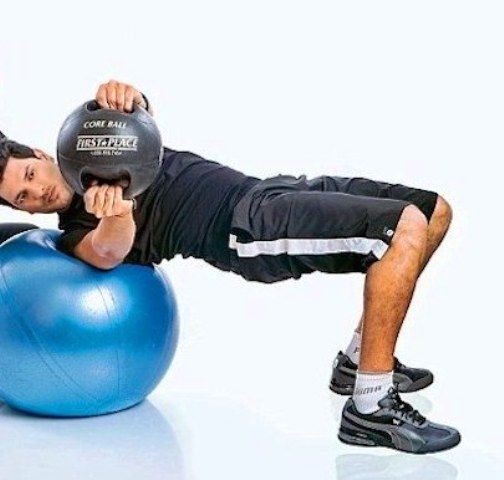 Running
As a cricketer, running is a crucial part of Yuvraj's workout. It helps to build stamina and strengthen leg muscles. Starting over, running was what played a major role in speeding up his recovery.
He shared, "After coming back from cancer, I had to start again completely. There was only one form of exercise that could help me. And over the last 16-24 months, I have had a lot of running regimes – long distance, short bursts. That's been the best form of exercise for me especially because I had lost a lot of lung capacity. So with a lot of running, I got back my agility, and now I am able to play cricket again."
Yuvraj uses the treadmill and an open ground of fresh air both for running. He adds, "There are times when you want to hit the gym, but you don't always find a good gym. Times like those, you just put on a pair of headphones and go for a run. I think running has been the most fruitful form of exercise for me to be in shape."
Back, Shoulder And Flexibility Exercises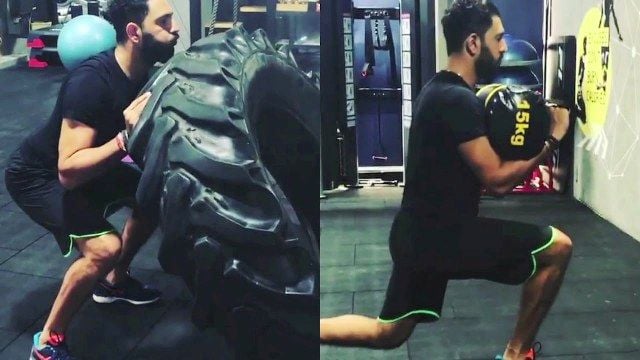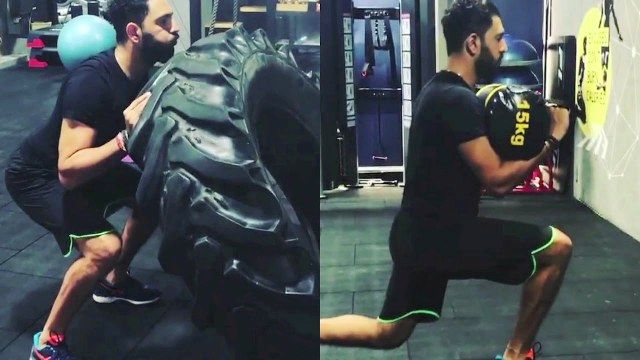 Hip lifts and pulls are good back exercises. It helps you maintain a correct posture and improves your backbone strength and consistency. Also, it also helps you reduce belly fat.
Pull ups, push ups, dumbbell lifts are best for strengthening upper body muscles and shoulders. For good and early results, these exercises should be done correctly as per their directions.
To improve flexibility, Yuvraj does stretching and another distinguished form of exercise, foam rolling. It consists of a foam roller and theracane as two types of equipment. It works on all your body muscles and is a really good form of exercise to make the body more mobile and flexible.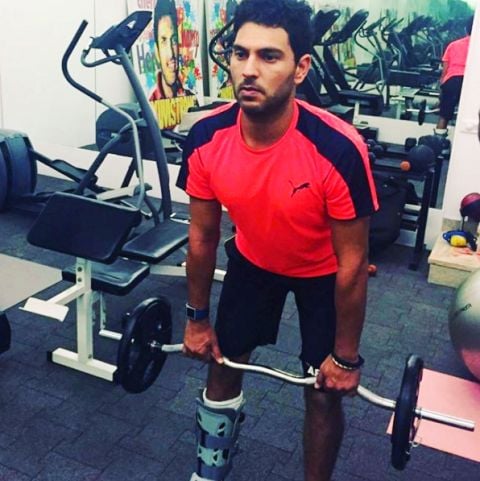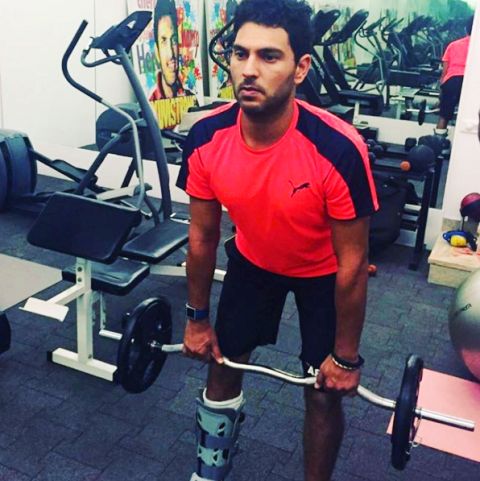 This was Yuvraj's own workout routine. Besides this, he works for additional four hours in the field with the rest of the team which includes 2 hours of batting, one and a half hour of bowling and fielding. His life and fitness workout is inspiring indeed!
Diet Plan
Yuvraj's diet has always consisted of delicious Punjabi food cooked by his mother at home. Being a true Punjabi, he does eat a lot but he also burns what he eats. Chicken and Matar Paneer happen to be his favorite. Not to forget his love for the very famous north Indian dish, kadhi, and rice.
Yuvraj has never needed to cut down on his food before his cancer; he was a healthy lad. After his diagnosis, he had to take some precautions. Here's how he did it – "After coming back from treatment, I went to France for a few months for oxygen training. There I learned a lot about diets, and how to cut down body weight and be in shape.
So I just concentrated on eating good carbs and more protein, brown rice instead of normal rice and gluten-free atta instead of wheat roti. These are the kind of things which has helped me maintain a certain weight. Sometimes you have to sacrifice to get back to where you were. I still like to binge-eat here and there. Mostly I am on a good diet."
Yuvraj eats a light breakfast, some cereal, milk, eggs, toast or omelet, fruits, and juice. He enjoys an occasional parantha but does not eat it every day for good.
His lunch and dinner consist of a rich, nutritious, balanced diet with lots of protein and carbohydrates. Salad, curd, 2-3 healthy vegetables, rice, and roti constitute his meals.