Amitabh Thakur Height, Age, Wife, Children, Family, Biography & More
Quick Info→
Age: 53 Years
Wife: Nutan Thakur
Hometown: Bokaro (present - Jharkhand)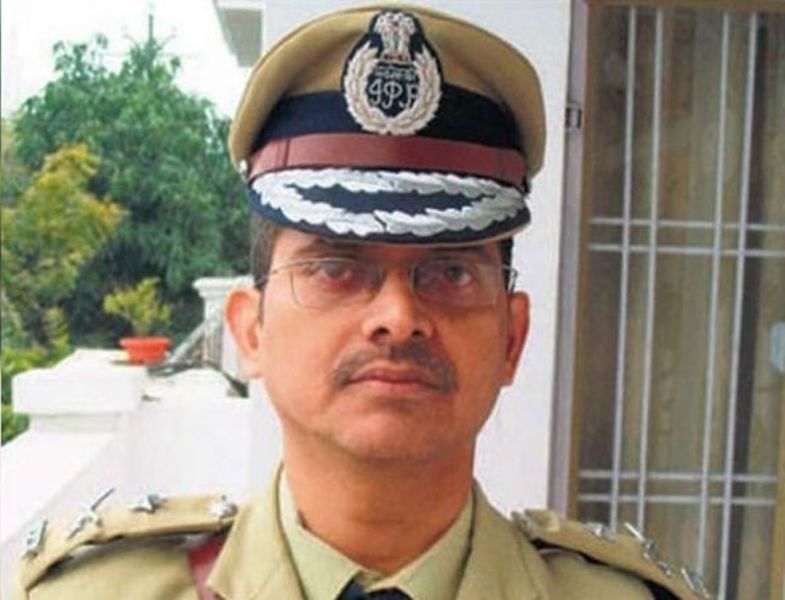 Bio/Wiki
Profession
Civil Servant (Retired IPS Officer)
Famous For
Being the founder of the National Right To Information (RTI) Forum and activist for bureaucratic accountability.
Physical Stats & More
Height(approx.)
in centimeters- 162 cm
in meters- 1.62 m
in feet & inches- 5'4"
Eye Colour
Black
Hair Colour
Salt and Pepper
Civil Services
Service
Indian Police Service (IPS)
Batch
1992
Cadre
Uttar Pradesh
Designations
In his career, Amitabh Thakur was designated as a Superintendent of Police (SP) in ten districts of Uttar Pradesh, and as an Inspector General (IG) in the state's Civil Defence department.
Personal Life
Date of Birth
16 June 1968 (Sunday)
Age (as of 2021)
53 Years
Birthplace
Muzaffarpur, Bihar
Zodiac sign
Gemini
Signature
Nationality
Indian
Hometown
Bokaro and present-day Jharkhand (then a part of Bihar)
School
Kendriya Vidyalaya
College/University
• IIT Kanpur
• IIM Lucknow
Educational Qualification(s)
• He passed out his senior secondary education in Non-Medical from Kendriya Vidyalaya in 1985.
• He received a B. Tech degree in mechanical engineering from IIT Kanpur in 1989.
• He did a FPM (PhD) Degree from IIM Lucknow in 2013. [1]

Amitabh Thakur's LinkedIn Profile
Address
5/426, Viram Khand, LKO-226010

Controversies
Amitabh Thakur's life has been full of controversies including the releasing of his audio tape with Mulayam Singh Yadav, his cheque sending to Mahendra Singh Dhoni on losing the Cricket World Cup in 2015, an accused of a rape case, filing a case against mining minister for illegal mining in Uttar pradesh etc. He is even recognised as the a controversial IPS officer by Indian media. [2]

News18
Relationships & More
Marital Status
Married
Family
Wife
Nutan Thakur (a social activist, advocate, and an author from Lucknow, Uttar Pradesh)


Children
Son- Aditya (Lawyer)
Daughter- Tanya (Lawyer)

Parents
Father- Tapeshwar Narayan Thakur
Mother- Name Not Known
Father-in-law- K S Rajhans (a 1963 batch retired IFS officer)

Siblings
Brother- Avinash Kumar (an IAS of Jharkhand cadre)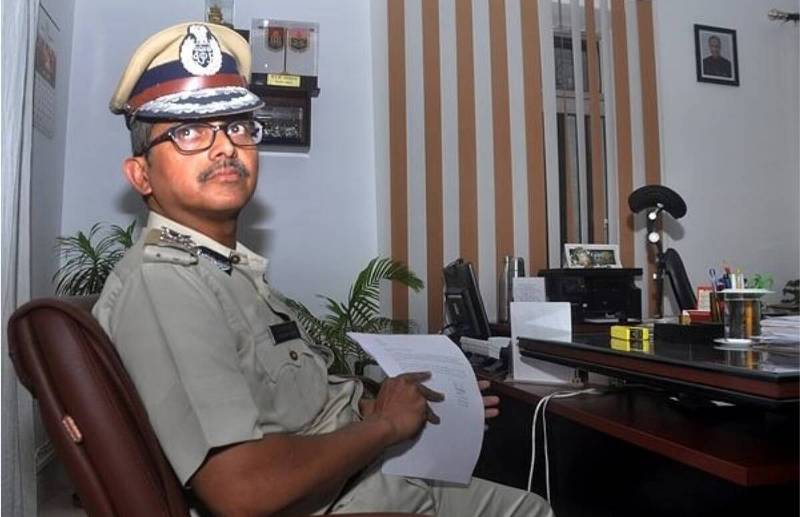 Some Lesser Known Facts About Amitabh Thakur
Amitabh Thakur is a former Indian Police Service (IPS) officer of the 1992 batch of Uttar Pradesh cadre. He is also a social activist. He was appointed as the Superintendent of Police (SP) in ten districts of Uttar Pradesh. He also served as the Inspector General (IG) in the Civil Defence department of Uttar Pradesh.
In 1992, Amitabh Thakur began his police career. During his career in the police, he was designated at various departments including Vigilance, Anti-Corruption, Intelligence, and Police Training Academy. In 2015, he was directly promoted from SP to IG as so many inquiries were against him. Once in an interview, he said,


The numerous transfers in my career were meant to reduce an officer to a pawn. I had joined the IPS because I wanted to transform society. I don't know how far I have succeeded. I tell my subordinates to be upright. But so many transfers make working difficult."
Amitabh Thakur was criticised for issuing arms licences to criminals, and he was suspended from the post of superintendent of police (SP) in 2005. Later, he made a public statement while defending himself that he was just clearing the files of the criminals that were postponed by earlier officers and district administration. [3]

Hindustan Times
In 2006, in an incident, a jeweller from Padma town was kidnapped by the local criminals of Uttar Pradesh. The case was filed under the Jasrana police station. The local people accused the carelessness of the local police in charge and demanded action against him. They protested against the local police in charge. The then SP of Ferozabad, Amitabh Thakur, transferred the Jasrana police station in-charge V K Trivedi after the protests. Soon, a Samajwadi Party leader and the MLA, Ramvir Singh Yadav, asked Amitabh Thakur to shift V K Trivedi back to Jasrana; However, Thakur denied any apology. After some days, Amitabh Thakur went to Ramvir Singh Yadav's native village Paidath, to check the security arrangements of the state minister's arrival before an event. There, Yadav threatened Thakur and his personnel over Trivedi's transfer. Soon, Thakur and his men left the scene and tried to lodge a complaint against him at the Eka police station, where the officer in charge initially refused to file the complaint against MLA and agreed after much persuasion by Thakur. Ramvir was cleared of all allegations when the witnesses against him denied appearing in court. [4]

Hindustan Times In an interview, Thakur told media persons,


Jasrana saw me becoming an activist as prior to that I was a normal police officer."
In April 2008, Amitabh Thakur got admission for a four-year Programme in Management (FPM) at IIM Lucknow. He wrote three letters to the Principal Secretary (Home) of the state government and the Director-General of Police from April 2008 to March 2009 for the study leave. He did not receive any response from the state government. Then, in April 2009, he again appealed to the Lucknow Bench of Central Administrative Tribunal. Soon, the Tribunal ordered the state government to take any decision on his study leave within two weeks. The government again did not respond to his plea, he then again lodged a contempt petition with the Tribunal and went on to the High court against the government. Consequently, the state government issue a letter that Amitabh Thakur did not seek permission from his immediate supervisor before opting for the course and the government rejected his study leave. The letter also mentioned that Thakur would be given a maximum of one year of study leave. He then again appealed to the Tribunal and in response, he was sanctioned two-year leave. [5]

Indian Express
In 2010, the National Right To Information Forum was founded by Amitabh Thakur that is based in Lucknow. This forum is considered a ground-level anti-corruption organisation in India. This organisation works under the terms and conditions of the 2005 Right to Information Act and the government of India. [6]

The Hindu
In January 2011, Amitabh Thakur lodged a complaint against a Facebook group that was posting offensive comments against Mahatma Gandhi such as 'I hate Gandhi. After a couple of days, in the response to the complaint, Facebook banned that group. [7]

The Times of India
Amitabh Thakur is the founder of the IRDS, Institute for Research and Documentation. It is a human rights organisation. [8]

Manfest Varchasva
In December 2014, Amitabh Thakur's wife, Nutan Thakur, lodged a complaint before the Lok Ayukta (anti-corruption ombudsman) against Gayatri Prasad Prajapati, the state's mining minister. In her complaint, she stated that the minister was involved in illegal mining activities. Consequently, Amitabh Thakur appealed to the Central government for the protection of his family. [9]

India
In January 2015, a woman accused Amitabh Thakur of raping her when he was designated as the IG in Civil defence in Uttar Pradesh. In her complaint, the woman stated that Nutan Thakur allured her with a government job and invited her to Nutan's house at Gomati Nagar, and there she was raped. Soon, the complaint was dismissed by the Thakurs, and in their defence, they stated that the allegations were bogus, and also claimed that the rape allegations were in response to Nutan's complaint against the mining minister and the complainant was associated with a Samajwadi Party leader. [10]

First Post Soon, a notice was put up by Amitabh Thakur outside his home and office after the rape charges were filed against him.
In May 2015, an RTI activist accused Amitabh Thakur and his wife Nutan Thakur of procuring huge wealth and the activist wanted action into the matter. In his letter to the then Uttar Pradesh Governor Ram Naik, he stated,


Thakur and his wife had ten properties in their names in Uttar Pradesh and Bihar. These properties included a High Income Group (HIG) house in Viramkhand in Gomti Nagar, a plot in Khargapur, a 5000 square feet plot in Ujriyon, a house in Mujaffarpur, a house in Patna, a house in Sitamarhi, and agricultural land in Bihar. according to the couple's official records, they earned about ₹ 288,000 lakh annually through these properties."

The activist further claimed that the Thakur couple manipulated the statements of their assets to conceal eight of their properties. Consequently, a superior to Amitabh thakur was appointed to look into the accusations. As a result of the case, Amitabh thakur accepted that they owned these properties as some of them were ancestral. However, he denied the allegations of concealing the assets, and Amitabh stated that he was open to CBI inquiry, if any, into his properties. [11]Catch News
In July 2015, Amitabh thakur accused Uttar Pradesh former Chief Minister and Samajwadi Party leader Mulayam Singh Yadav of threatening him over the phone. In an interview, he stated to the media that he had recorded the audio of their conversation, and thereafter, released it in media. The conversation was,


"You were very insolent…Everyone took you inside the school and wanted to beat you. I was the one who saved you." (referring to the incident in which Thakur was manhandled by Jasrana MLA Ramveer Singh Yadav)."
"There could be more dire consequences, I am telling you. I went to Patna where your family members requested me to help and save you."
"I am telling you, aap sudhar jaaiye (mend your ways). This is all I want to say."
Thakur added that Mulayam Singh was not happy because his wife, Nutan Thakur, filed a complaint against the mining minister Gayatri Prasad Prajapati." [12]Indian Express
He also sat on strike on 13 October 2015 while demanding action against Mulayam Yadav.
In 2015, Amitabh Thakur claimed that he had recorded the declaration of dying journalist Jagrendra Singh. The declaration video pointed to the connection of the state minister in Singh's death. [13]

Times of India
In 2015, when the Indian cricket team lost the World Cup, Amitabh Thakur sent a cheque of Rs. 1000 to the then captain of Indian cricket team Mahendra Singh Dhoni and stated in an attached note,


Thank you for losing the match."
On 12 July 2015, the Lucknow police filed a case against Thakur for the complaint filed against him in January alleging rape. [14]

NDTV On 13 July 2015, he was suspended by the state government accusing him of,


Indiscipline, holding anti-government views, dereliction of duty and violating service rules."

The government blamed Amitabh Thakur for misusing the government resources and also stated that he had misinformed the government regarding his property.
In 2016, Amitabh Thakur requested the Union Home Ministry of India to change his cadre from Uttar Pradesh. However, in 2017, the Union Home Ministry turned down his appeal. Amitabh made this appeal by alleging,


Harassment and threat to his life."

Amitabh accused Samajwadi Party leader Mulayam Singh Yadav of threatening him.
Amitabh Thakur, along with his wife, Nutan Thakur, has filed more than 500 RTI (Right To Information) applications and 150 PILs ( Public Interest Litigations). Many of these appeals resulted in action; however, some of them were rejected by the court claiming that these applications were frivolous. For instance, Thakurs filed a complaint in 2011 for banning the Indian Bollywood songs Munni Badnaam Hui and Sheila Ki Jawani. In their complaint, they stated that the songs were not maintaining public decency and morality both in lyrics and screening. They also claimed that these songs violated the rules of the Cinematography Act of 1952 that followed the cases of eve-teasing. [15]

Patrika The lawyer of Thakurs was also fined twice Rs. 2 Lakhs for superficial PILs. In 2014, the Allahabad High Court announced Thakurs as,


Chronic petitioners" [16]Catch News

The High Court ordered its registry not to entertain any complaints from Amitabh Thakur in 2014. The court issued a statement to him that before filing the complaints he needed to take prior permission from the state government. [17]The Times of India Nutan Thakur was also ordered to submit an amount of Rs. 25000 every time when she filed a complaint as if the cause of complaint would be found genuine by the court then it would refund the amount to her. This notice was issued by the court to stop the superficial complaints that waste the time and money of the court. Consequently, Nutan Thakur appealed to the Supreme Court of India that upheld the order of the High Court. [18]The Times of India
In 2020, when the UP police captured the gangster Vikas Dubey, then Amitabh already stated to the media,


The gangster would have an encounter."
On 23 March 2021, Amitabh Thakur was given compulsory retirement by the Union Home Ministry. [19]

The Print In its statement, Ministry said,


He was not found fit to be retained for the remaining tenure of his service, who would have completed his service in 2028. In the public interest, Amitabh Thakur is being given premature retirement before completion of his service with immediate effect."

On March 25, he tweeted his picture with his address and nameplate in which he designated himself as the 'Jabariya Retired' (forcefully retired) officer.
In August 2021, Amitabh Thakur announced publically that in 2022 he would contest state assembly polls against Chief Minister Yogi Adityanath in Uttar Pradesh. [20]

NDTV In a conversation with a media house, Nutan Thakur said,


Sri Adityanath undertook many undemocratic, improper, suppressive, harassing and discriminatory steps during his tenure as Chief Minister. Hence, Amitabh shall be contesting the election against Sri Adityanath from any place he contests. It is a fight for principles for him, where he shall be presenting his protest to the wrongdoings."
Amitabh said in an interview regarding his entry into politics,


Yes, I will definitely enter politics. Politics also need transparency and I will work to introduce the same."
Two books and two collections of poems were written by Amitabh Thakur. Former IPS Amitabh Thakur and his wife Nutan also decided to write a book on the struggles of Arvind Kejriwal. [21]

One India
In an interview, he was asked the most challenging case he solved as an IPS officer. He then replied,


Recovering a kidnapped child, from the village of Mohammad Shahabuddin, was one of the biggest challenges I faced during my job. At that time, I was SP Deoria."

He further added that he worked under all the parties in Uttar Pradesh including Samajwadi Party, Bahujan Samaj Party and Bharatiya Janata Party but the best for Uttar Pradesh he found was,

Honestly speaking, as Chief Minister, I found Kalyan Singh's way of working, the best."

According to Amitabh Thakur, the dark side of being an IPS officer is,


Yes, there are many dark sides. I know, several IPS officers are misusing their powers to accumulate huge wealth."