Durgawati Devi Age, Death, Husband, Children, Family, Biography & More
Quick Info→
Hometown: Allahabad
Age: 92 Years
Husband: Bhagwati Charan Vohra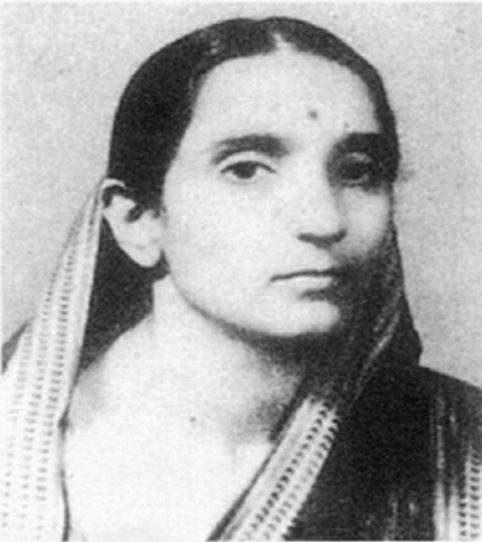 Bio/Wiki
Name Earned
Durga Bhabhi [1]

The Better India
Profession
Freedom Fighter
Known for
Accompanying Indian revolutionary freedom fighter Bhagat Singh on the train journey after the killing of John P. Saunders to escape the police arrest in disguise
Physical Stats & More
Eye Colour
Black
Hair Colour
Salt and Pepper
Personal Life
Date of Birth
7 October 1907 (Monday)
Birthplace
Allahabad, United Provinces, British India (present-day Prayagraj, Uttar Pradesh, India)
Date of Death
15 October 1999
Place of Death
Ghaziabad, Uttar Pradesh, India
Age (at the time of death)
92 Years
Death Cause
She died a natural death. [2]

Amrit Mahotsav
Zodiac sign
Libra
Nationality
• British Indian (1907–1947)
• Indian (1947–1999)
Hometown
Allahabad, United Provinces, British India (present-day Prayagraj, Uttar Pradesh, India)
Educational Qualification
She studied upto class fifth. [3]

Scroll
Caste
Gujarati Brahmin family [4]

Scroll
Relationships & More
Marital Status (at the time of death)
Widow
Marriage Date
1918 (year)
Family
Parents
Father- Pandit Banke Bihari (court official at the Allahabad Collectorate)
Grandfather- Pandit Shivshankar (a landlord in Shahjpur)
Husband
Bhagwati Charan Vohra

Children
Son- Sachinanda
Siblings
She was the only child of her parents. [5]

Scroll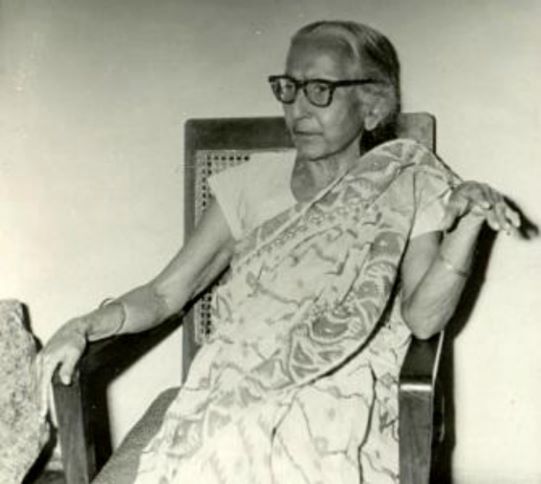 Some Lesser Known Facts About Durgawati Devi
Durgawati Devi was an Indian revolutionary freedom fighter. She fought against British rule in India and participated in various armed revolutionary movements during India's freedom struggle. She is best known for helping Bhagat Singh to escape police arrest after the killing of John P. Saunders. She accompanied him in disguise on the train journey. Her husband, Bhagwati Charan Vohra, was an active member of the Hindustan Socialist Republican Association (HSRA). So, she was called 'Bhabhi' by the other members of the HSRA and became popular among other revolutionary groups with the name Durga Bhabhi.'
The mother of Durgawati Devi died when she was very young. She was brought up by her aunt. Her father took Sannyas after the death of her mother.
At the age of eleven, she got married to Bhagwati Charan Vohra. In 1925, she gave birth to a son named Sachinanda. She continued teaching at a girls' college in Lahore until 1929.
Durgawati Devi was an active participant in the Naujawan Bharat Sabha. Durgawati Devi initiated the funeral procession of well-known freedom fighter Jatin Das, who died in Lahore jail after protesting for 63 days hunger strike. The funeral procession was followed by a huge crowd from Lahore to Calcutta.
Durgawati Devi was well known for procuring weapons for the party. The editor of the Hindustan Times, JN Sahni spotted her in a secret meeting in Delhi in 1930 along with the pistols that she received from the North-Western Frontier Province that she hid under her clothes.
In 1929, Durgawati Devi attempted to kill Lord Hailey soon after Bhagat Singh surrendered under the charges of the Assembly bomb-throwing incident. Her attempt failed, but many of Lord Hailey's companions died. Soon, she was arrested by the British police and was awarded three years imprisonment. Durgawati also sold her jewellery worth rupees 3000 to rescue Bhagat Singh and his companions when there were appearing for trials in courts. [6]

Young Bites
Durgawati Devi and her husband were involved in helping Vimal Prasad Jain, who was an HSRA member, to run a bomb manufacturing factory 'Himalayan Toilets,' which was situated at Qutub Road, Delhi. The elements such as picric acid, nitroglycerine, and fulminate of mercury were held by them to manufacture the bombs.
Bhagat Singh and Shivaram Rajguru were helped by her to escape the police arrest soon after the killing of John P. Saunders, who killed the renowned Indian freedom fighter Lala Lajpat Rai in a lathi charge on the command of James Scott. John P. Saunders was killed by Bhagat Singh and Rajguru on 19 December 1928. Soon after the killing, Rajguru called Durgawati Devi for help. Bhagat Singh, Durgawati Devi, and Rajguru boarded a train from Lahore to Bathinda. Durgawati Devi posed as the wife of Bhagat Singh and she took her son 'Sachinanda' along with her, while Rajguru posed as their servant and pick their luggage. Bhagat Singh transformed his physical appearance by cutting his long hair, clean shaving his beard and wearing the western suit. He was so transformed that initially he was not even recognised by Durgawati Devi. Sukhdev asked her that he was Bhagat Singh. He said,


If Devi could not recognise Singh in his changed clean-shaved appearance despite knowing him well, surely the police would also not recognize him as they would be looking for a bearded Sikh."
During the train journey, three of them concealed their identity and two first-class tickets were purchased by Durgawati Devi and one third-class ticket was purchased by Rajguru. Bhagat and Rajguru both were travelling with the loaded revolvers with them. On reaching Lucknow, Bhagat Singh and Durgawati Devi moved to Howrah and Rajguru left for Benares. A few days later, Devi came back to Lahore along with her infant child.
On 8 October 1930, at the Lamington Road Outrage shootout Durgawati Devi was the main culprit. This shootout happened outside the police station in Lamington Road in South Bombay, and in this shootout, a police sergeant and his wife were the two victims, who were the Europeans. This terrorist outrage was regarded as the first incident in which an Indian female revolutionary was involved. Sergeant Taylor's wife was shot three times in her leg, and he got hurt in hand. The three people sitting in a moving car fired shots on the two as claimed by the witnesses in the court. After five days of the shoot, J.B. Bapat, who was the driver of the car was caught by the British police, and this driver gave the statement that there was a Gujarati woman in the car, who was wearing male attire. This statement misled the police, and it was concluded that there was a woman and her husband along with their child were sitting in the car. The witnesses described the culprit woman as a young, fair, good looking woman, dressed in khaddar with the name Sharda Devi. reportedly, this description was inaccurate.
However, after two months, Durga Devi was arrested by the British authorities under the Special Powers Ordinance. Her imprisonment was extended for a year, and she was sent to Lahore jail under the preventative detention of suspects act.
Durga Devi was released from the Lahore jail in 1935. She started studying her secondary school studies soon after her release. In 1935, Durgawati Devi opened a school for underprivileged children in Lucknow, and in 1936, at Pyare Lal Girls School, Ghaziabad, she began teaching.
Later, an amnesty was issued to political prisoners by the British that released Durga Devi from all the criminal charges. In 1937, she began participating in the Indian independence movements.
In 1938, Durgawati Devi joined the Congress party as its president at the Delhi Congress Committee Meet. She was arrested for the second time for her involvement in a protest against British rule as a leader of the Congress party.
She was also known as the 'The Agni of India' for fighting against the British police and threatening them during India's struggle for freedom. [7]

Azadi Ka Amrit Mahotsav
Professor Bhagwati Charan Vohra, the husband of Durgawati Devi, died when he was testing the bomb on the banks of the river Ravi while planning to free Bhagat Singh from Lahore jail. He was a member of the HSRA organisation.
In 2006, in Rakeysh Omprakash Mehra's film Rang De Basanti, a small reference of her character was portrayed by Indian actress Soha Ali Khan.
In 2014, in a television series titled Adrishya, the character of Durgawati Devi was portrayed in its seventh episode. It was an Indian Epic television anthology.