Lala Har Dayal Age, Death, Wife, Children, Family, Biography & More
Quick Info→
Marital Status: Married
Age: 54 Years
Death Date: 04/03/1939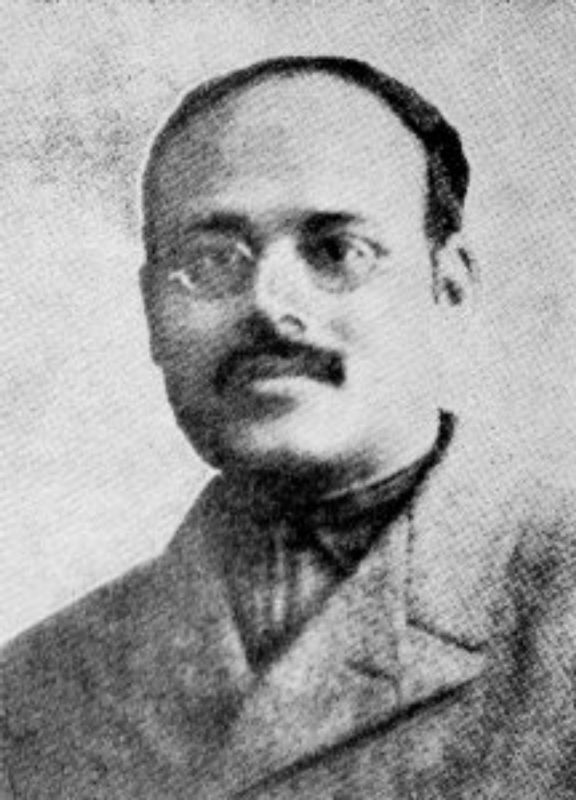 Bio/Wiki
Full name
Har Dayal Singh Mathur
Profession
Freedom Fighter
Physical Stats & More
Eye Colour
Black
Hair Colour
Black
Personal Life
Date of Birth
14 October 1884 (Tuesday)
Birthplace
Delhi, Delhi Division, Panjab Province, British Indian Empire (present-day India)
Date of Death
4 March 1939
Place of Death
Philadelphia, Pennsylvania, U.S.
Age (at the time of death)
54 Years
Death Cause
He died natural death.
Zodiac sign
Libra
Nationality
He lived his life in exile.
Hometown
Delhi, Delhi Division, Panjab Province, British Indian Empire (present-day India)
College/University
• St. Stephen's College, Delhi
• Punjab University
Educational Qualification(s)
• BA in Sanskrit at St. Stephen's College, Delhi
• MA in Sanskrit at Punjab University, Chandigarh
Relationships & More
Marital Status (at the time of death)
Married [1]

Tribune India
Partner(s)
• Fried Hauswirth (in America)
• Agda Erikson (in Sweden)
Marriage Date
1905 (year)
Family
Wife
Sundar Rani
Children
Daughter- Shanti (b. 1908)
Parents
Father- Gauri Dayal Mathur (a reader at a district court)
Mother- Bholi Rani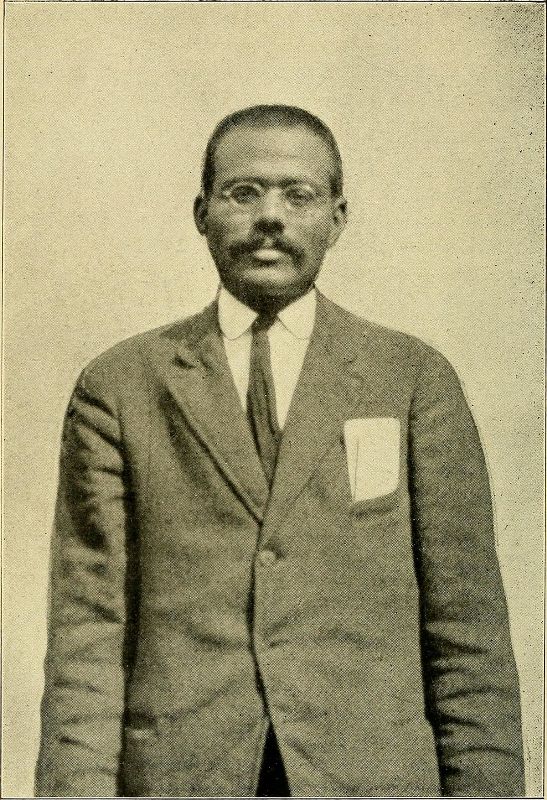 Some Lesser Known Facts About Lala Har Dayal
Lala Har Dayal was an Indian freedom fighter and a scholar who left his career as a civil servant to join the revolutionary Indian freedom fighting movements against British rule in India. He travelled all across the world to disseminate the patriotic enthusiasm among the Indians residing in foreign countries so that these Non-resident Indians could revolt against the Britishers on their land.
The legendary Indian revolutionaries including Shyamji Krishna Varma, Vinayak Damodar Savarkar, and Bhikaji Cama were Lala Har Dayal's ideals. He was a follower of Arya Samaj ideologies. His works were extensively influenced by great revolutionaries named Giuseppe Mazzini, Karl Marx, and Mikhail Bakunin. An American scholar named Mark Juergensmeyer mentioned Lala Har Dayal as,


in sequence an atheist, a revolutionary, a Buddhist, and a pacifist"
Lala Har Dayal entered into revolutionary activities in 1907 when he penned a letter to the Indian Sociologist journal in England when he was studying at St John's College at Oxford University. In this letter, he mentioned,


Our object is not to reform government, but to reform it away, leaving, if necessary only nominal traces of its existence."

This letter persuaded the British government to look after the Lala Har Dayal and his anti-colonial activities. In 1907, he rejected the two scholarships that were offered to him by Oxford University. He said in his statement,

To Hell with the ICS"
In 1908, Lala Har Dayal came back to India and began writing in renowned Indian newspapers against the British empire in India. Following this, several articles of Lala Har Dayal were banned by the Britishers. Consequently, Lala Har Dayal was advised by the Indian freedom fighter Lala Lajpat Rai to move to foreign to avoid police detention and to carry on his further anti-colonial activities on foreign soil.
In 1909, Lala Har Dayal went to Paris and started working for an Indian publication named Vande Mataram in September. This publication was founded by Madam Bhikaiji Cama in Paris in the same year.
Later, Lala Har Dayal visited various countries including Algeria, Cuba, and Japan soon after leaving Paris. He then spent most of his life in isolation at Martinique. His daily diet included boiled potatoes and grains. The worldly desires and comforts were abandoned by him. There, he used to sleep on the floor along with meditating for long hours. His close companions often visited him to look after him. One of them was Bhai Parmanand who was a great follower of the Arya Samaj faith. At Martinique, Bhai Parmanand and Lala Har Dayal discussed Buddhism which was later on followed by Lala Har Dayal. One of his other friends named Guy Aldred also taught the teachings of Buddhism to Lala har Dayal. Guy Aldred told him not to follow the religious deities as the human beings on this earth belonged to the same community. Guy also advised Lala Har Dayal that Buddhism teaches one to be ethical in behaviour and all must follow the normative laws.
Soon after adopting Buddhism, Lala Har Dayal left Martinique and went to the United States of America such as Boston and California to teach the ideologies of the Aryan race and its fundamentals. In America, Lala Har Dayal published articles on happy and contended life attained through peaceful means and meditation. He then visited Honolulu in Hawaii. At Waikiki Beach, Lala Har Dayal became friends with some Japanese Buddhist people who were too involved in meditating practices. Soon, Lala Har Dayal started studying the teaching of Karl Marx. One of Lala Har Dayal's writings titled "Some Phases of Contemporary Thought in India" got published in Calcutta, India. 'Modern Review' publication in Calcutta published his article. Later, on the advice of Bhai Parmanand, Lala Har Dayal shifted to California.
During his stay in America, Lala Har Dayal got involved with a Swiss girl named Fried Hauswirth who later deceived him and revolted against him along with his American and Indian followers. When Lala Har Dayal was studying at Stanford University, he successfully came in contact with the Indian workers there who assisted him in organising the Ghadar Party that he started along with Sohan Singh Bhakna who was appointed as the president of the party, and Har Dayal was designated as its secretary-general. Ghadar was formed on 1 Novemberer 1913. Soon after the formation of the Ghadar party, Lala Har Dayal was arrested by the US police as the party was spreading its missions like wildfire. Reportedly, this party used to train the missionaries in bomb-making and explosive manufacturing. Upon his release from custody, he decided to return to Switzerland to rejoin Fried Hauswirth. However, she came back to the US to finalise her divorce, and instead of marrying Lala Har Dayal, she married another Indian man named Sarangdhar Das.
In the United States of America, in 1911, Industrial Unionism was the organisation for which Lala Har Dayal started working. Later he left the job and joined Industrial Workers of the World as its secretary at the San Francisco branch. During his work with the Industrial Workers of San Francisco, he narrated to them the principles followed by the Fraternity of the Red Flag. This was a revolutionary organisation that was set up in California in 1912, and Lala Har Dayal actively participated in its campaign. During his lecture to the Industrial Workers of San Francisco, he said,


The establishment of Communism, and the abolition of private property in land and capital through an industrial organization and the general strike, ultimate abolition of the coercive organization of government."
In 1912, Lala Har Dayal started the Bakunin Institute of California which he called,


The first monastery of anarchism."

The nationalists in California supported Lala har Dayal in establishing the Bakunin Institute of California and was also granted land and house in Oakland in California. This organisation merged its activities with the Regeneración movement that was started by the Mexicans Ricardo and Enrique Flores Magón.
Thereafter, at Leland Stanford University, Lala Har Dayal started working as a professor. There he taught Indian philosophy and Sanskrit. Soon, due to his links in the activities of the anarchist movement, he was expelled from Leland Stanford University. Lala Har Dayal came into contact with Punjabi Sikh farmers during his say in Stockton. The ancestors of these Sikh communities migrated to the West Coast at the end of the 18th century, and they also liked the behaviour of the Canadians. Lala Har Dayal was also allured towards the behaviour of these Sikhs and Punjabis living in Canada. During this time, several Indians were encouraged by Lala Har Dayal to uproot the British Raj while pursuing their education specifically in western science, political philosophy, and sociology.
In Stockton, Lala Har Dayal was financially supported by a rich Indian origin farmer Jwala Singh. Lala Har Dayal, along with his companions Teja Singh, Tarak Nath Das, and Arthur Pope, invested this amount to establish Guru Govind Singh Sahib Educational Scholarship for Indian students. Soon, Lala Har Dayal also started an India House in Berkeley like it was started by Shyamji Krishna Varma. The India House was a residential place for those students who received the Guru Govind Singh Sahib Educational Scholarships. Nand Singh Sehra, Darisi Chenchiah, and Gobind Behari Lal were the renowned students of India House who later became the prominent independence activist of India. India Hosue was established near California University.
On 23 December 1912, an Indian activist named Basanta Kumar Biswas attempted the killing of the Viceroy of India. At the beginning of 1913, this news from India sparked Lala Har Dayal so deeply that he went to the Nalanda Club of Indian students in America to deliver this news. In the club, he delivered a lecture full of patriotism which was ended with an Urdu couplet,


Pagari apani sambhaliyega 'Mir' !
Aur basti nahin, ye Dilli hai !!"
After finishing the speech, Lala Har Dayal and the members of the Nalanda club sang the Vande Mataram song which was followed by a group dance. Lala Har Dayal continued his speech after the group dance in which he exclaimed with joy that the attempt to kill the viceroy of India was dared by one of his anarchist friends. During the lecture, he was feeling proud of his friend and distributed a pamphlet that was called 'Yugantar Circular' which praised highly about the bombing:


HAIL ! HAIL ! HAIL !BOMB OF 23 DECEMBER 1912

HARBINGER OF HOPE AND COURAGE

DEAR REAWAKENER OF SLUMBERING SOULS

CONCENTRATED MORAL DYNAMITE

THE ESPERANTO OF REVOLUTION

HOW GREAT WE FEEL WHEN SOMEONE DOES THE HEROIC DEED? WE SHARE IN HIS MORAL POWER. WE REJOICE IN HIS ASSERTION OF HUMAN EQUALITY AND DIGNITY."

— Lala Hardayal (Yugantar Circular 1913)
Soon after the beginning of World War I in August 1914, Lala Har Dayal stayed in Germany and Turkey. These two countries were planning to invade India forcefully. Har Dayal was very innocent as he believed that Germany wanted India to be a free country. However, he came to know secretly after a long time that he was wrong. Soon, he turned against the Germans and Turks as their bitter critic. In one of his articles, he mentioned the people of Turkey as fools. [2]

The Tribune He wrote,


Turks have no brains… as a nation they are utterly unfit to assume the leadership of the Muslim world."

He mentioned Germans as the people without characters. He wrote

Without character…. avaricious. They work hard and are patriotics but that is perhaps their only virtue."

However, Lala became the admirer of the Britishers. In one of his writings, he said that Britishers were the truthful people. He wrote,

Truthful people… who had a moral and historical mission in India."
During his visits to different countries in the world to propagate the independence of India from colonial rule, Lala Har Dayal wrote notable books as a prominent freedom fighter of India. In 1920, Thoughts on Education, Social Conquest of Hindu Race, Writings of Lala Har Dayal were published. During the same year, Forty-Four Months in Germany and Turkey was also released by him. In 1922, he published the books titled Our Educational Problem, Lala Har Dayal Ji Ke Swadhin Vichar, and Amrit me Vish. Glimpses of World Religions, Bodhisattva Doctrines was released in 1932. In 1934, Hints for Self Culture was published. A book that elaborated the Bodhisattva doctrines and the Buddhists Sanskrit Literature was written by Lala Har Dayal that was consisted of 392 pages with 7 seven chapters.
In America, Lala Har Dayal started disseminating the ideologies of anarchism that resulted in his detainment from the country. He then moved to Berlin and escaped the police arrest. Soon after settling in Berlin, Lala Har Dayal founded the Berlin Committee and soon began working for the German Intelligence Bureau to ambush East countries. Later, Lala Har Dayal spent a decade of his life in Sweden. At the School of Oriental and African Studies at the University of London, he earned a PhD degree in 1930. In 1932, a book titled 'Hints For Self Culture' was released by him.
During his stay in Sweden, Lala Har Dayal got involved with a Swedish woman named Agda Erikson, and through her, he received a Swedish Visa. In Sweden, he learnt Swedish and thirteen other languages. Agda Erikson described herself as Mrs Har Dayal as they used to live together in Sweden.
Lala Har Dayal died a natural death at the age of 54 in Philadelphia on 4 March 1939. In one of the lectures that he delivered before his death, he mentioned,


I am in peace with all."

Agda Erikson received the ashes of Lala Har Dayal soon after his death that she took to her native home in Sweden. Lala Har Dayal got married to Sundar Rani at the age of 21. Sundar Rani lived without him throughout her life. Lala Har Dayal and his wife parented a son two years after their marriage. The baby died in his infancy. In 1908, the couple gave birth to a girl named Shanti. Lala Har Dayal never met Shanti in his entire life as he went out of India before her birth. The worldly assets of Lala Har Dayal were granted to his wife and daughter, Shanti after his death. [3]The Tribune
Soon after the death of Lala Hardayal, one of his friends named Lala Hanumant Sahai suspected a plan behind the death of Lala Har Dayal, and he stated in one of his writings that Har Dayal died of poisoning, and he did not die a natural death. Lala Hanumant Sahai established the Bharat Mata Society in 1907.
The Lala word before his name was an honorific name given to the exceptional writers of his time, and it was not a surname.
In 1905, Lala Har Dayal was offered two scholarships named 'Sanskrit: Boden Scholarships' by Oxford University for his higher studies in England, and in 1907, he was conferred with the Casberd Exhibitioner award by St John's College in Delhi.
The India Department of Posts issued a postal stamp in the name of Lala Har Dayal to honour the attempts that he made on foreign soil to keep the Indians awake against the colonial rule in India.
In 2003, a book titled 'Hardayal: The Great Revolutionary' was published by E. Jaiwant & Shubh Paul which was complete biography of Lala Har Dayal. In this book, the authors mentioned that Lala Har Dayal was an ascetic. He never involved himself in drinking and smoking habits. He was a vegetarian and quit the European lifestyle and clothing and adopted the simple kurta and dhoti. He was an omniscient of all religions, and he was a follower of Buddha. [4]

The Tribune The authors also stated in their book that Lala Har Dayal once discussed with his companion Bhai Parmanand that he was deciding to initiate a new religion; however, Bhai Parmanand stopped him from doing so by stating that,


My own view is that all religions are a kind of fraud on mankind. You will be merely adding one more fraud."