Jhanvi Kapoor Diet & Workout Plan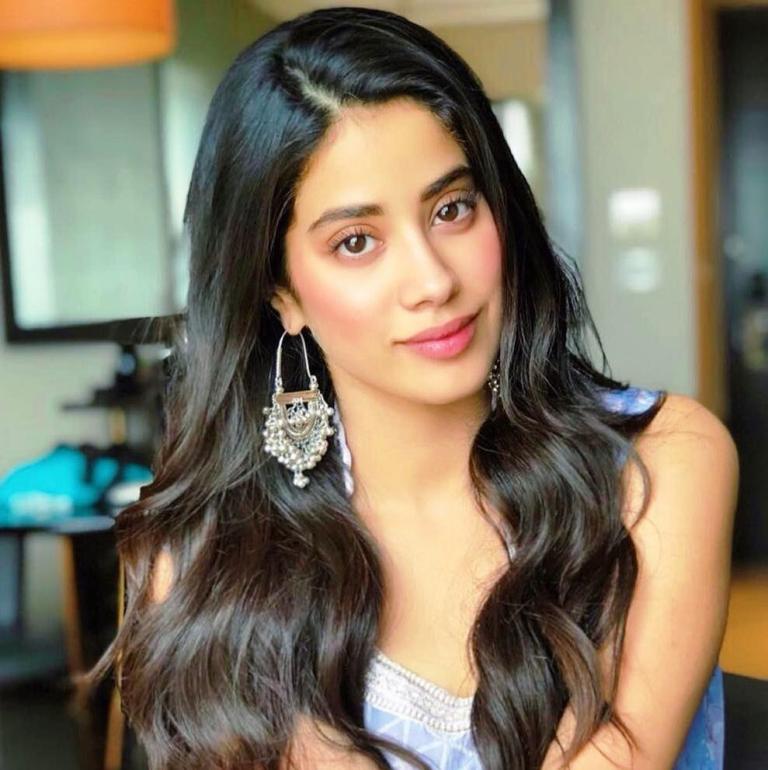 Even though Jhanvi Kapoor is the daughter of one of the most beautiful actresses of Bollywood, Sridevi, ever since her mother left the world, she has been trying her best to fill in her mother's large shoes. Since her inception on social media, she has become paparazzi's favourite, and why not, she is a treat to the eyes. In recent years, she has really worked hard on her appearance, had a nose job, and looks better than ever. We all became a fan of her gorgeous looks with glimpses of Sridevi after watching her debut film 'Dhadak' alongside Ishaan Khatter. Well, it wasn't easy for Jhanvi as she had to go through a extremely hard training and workout routine. So, let's check out what she does to stay in shape.
Jhanvi Kapoor's Diet Plan
Unlike most of the aspiring young actress these days, Jhanvi is surprising no that diet conscious and doesn't follow a strict diet plan, instead, she eats healthy and avoids the unhealthy. Her daily diet mainly consists of fruits and vegetables. What she stays away from is sugar and junk food.
Breakfast:
She kicks off her day with a few glasses of water. Her breakfast is mainly composed of juices, bread toast, egg whites, cereals, and milk.
Lunch:
Whether she is at home or at the shooting location, she prefers homemade food. Her lunch is mainly composed of brown rice, chicken sandwich, salad, legumes, etc.
Dinner: 
She likes to have early dinner, around 3 hours before she go to sleep, for better digestion. It's a lighter meal incomparison to other parts of the day and includes vegetable soups, dal, boiled vegtables, green salad, and grilled fish.
Jhanvi Kapoor's Workout Plan
Both Jhanvi and her younger sister, Khushi Kapoor, are fitness freaks, but doesn't punish themselves to get any kind of "zero figure." She is a regular gym goer and pays a lot of attention on cardio exercises and weightlifting.
Even her gym wear are becoming trendsetter these days, such is her grace.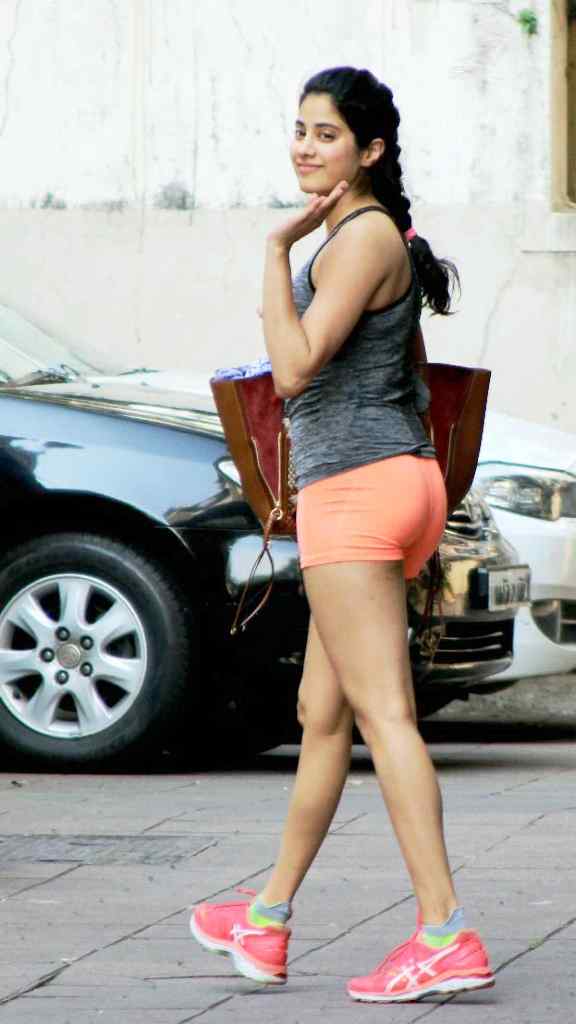 When ever she shoots outside Mumbai, she compensates the gym activities by doing jogging, swimming, etc. Apart from exercises, she does one-hour of yoga thrice a week.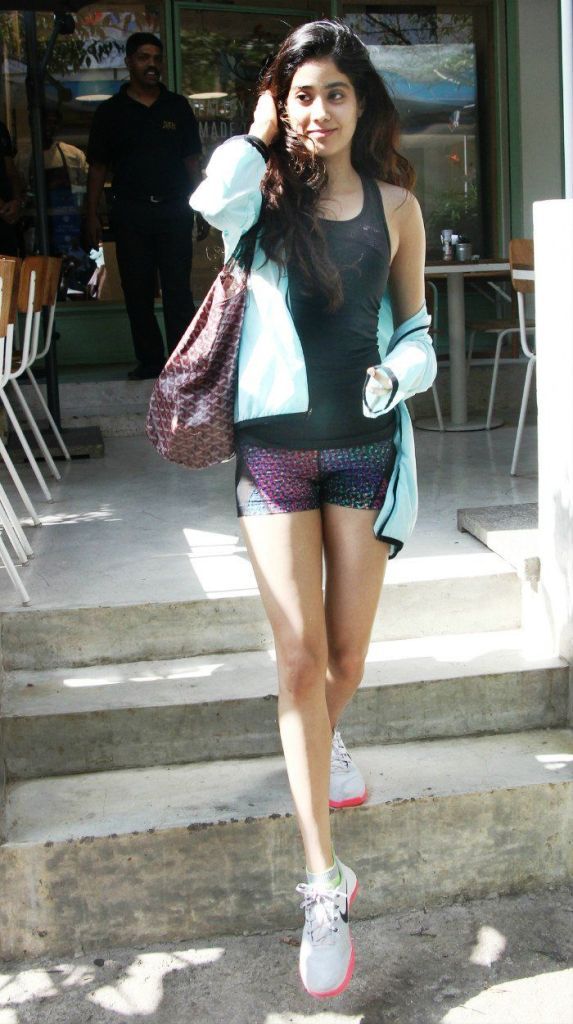 So, if you desire to have the perfect body and glow like Jhanvi, then follow her healthy diet plan and workout routine which can hugely help you to accomplish your fitness targets as well as live a long, healthy, and happy life.