Marie-Andrée Leclerc Wiki, Age, Death, Boyfriend, Husband, Family, Biography & More
Quick Info→
Hometown: Saint-Charles-de-Bellechasse, Canada
Age: 38 Years
Boyfriend: Charles Sobhraj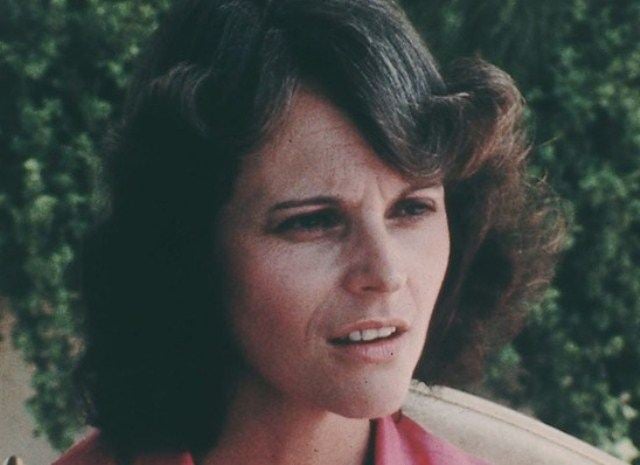 Bio/Wiki
Nickname
Monique [1]

Bustle
Profession
Nurse
Famous For
Being the accomplice of the French serial killer, fraudster, and thief Charles Sobhraj
Physical Stats & More
Eye Color
Blue-Green
Hair Color
Brown
Personal Life
Date of Birth
October 26, 1945 (Friday)
Birthplace
Saint-Charles-de-Bellechasse, Levis, Canada
Date of Death
April 20, 1984
Place of Death
Hotel Dieu Hospital of Lévis, Canada
Age (at the time of death)
38 Years
Death Cause
Ovarian Cancer [2]

Women's Health
Zodiac sign
Scorpio
Nationality
Canadian
Hometown
Saint-Charles-de-Bellechasse, Levis, Canada
Ethnicity
She is of French descent. [3]

The Telegraph
Relationships & More
Marital Status (at the time of death)
Unmarried
Affairs/Boyfriends
• She was in an on-and-off relationship with a married doctor when she was a medical secretary in Levis, Canada.
• Charles Sobhraj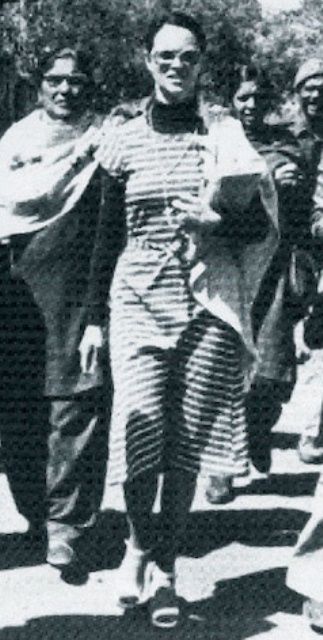 Some Lesser Known Facts About Marie-Andrée Leclerc
Marie-Andrée Leclerc was a Canadian nurse and main accomplice of Charles Sobhraj, French serial killer, fraudster, and thief.
She pursued her formal education in Quebec City, Québec province, Canada. After she completed her studies, she joined a clinic as a medical secretary in Levis, Québec, Canada.
To clear her mind off her troubled relationship with her boyfriend, she went on a vacation to Kashmir, India, where she met a man named Alain Gauthier, who told Marie that he was a photojournalist working for Paris Match magazine. Alain Gauthier, in fact, was Charles Sobhraj, the swindler and thief who approached her with wrong intentions.
Soon, Alain Gauthier guided her during the travel, and she found herself being drawn to him. At the end of the trip, Charles made Marie promise that she would come back to see him in Asia. In Levis, Marie began receiving love letters from Charles. In the letters, Charles talked about his love for her and his intention to marry her. Charles went further and sent her a plane ticket to Bangkok in Thailand.
In June 1975, Marie broke up with her boyfriend and left her job to travel to Thailand. Enchanted by Charles, she became one of her followers and began accompanying him in his scams. Charlie swindled money and passports from tourists in Thailand by pretending to be a gemstone or drug dealer. In Thailand, he built his followers by posing as a problem solver for the tourists.
Marie has denied her involvement with Charles. However, a man named Dominique Renelleau who stayed with the clan of Charles for months said that he fell ill after he drank a potion given by Marie. He recovered after he found shelter with Charles Sobhraj.
In the fall of 1975, Charles is known to have committed his first murder; most of his murders in Thailand were of his followers who threatened Charles that they would expose him. On October 15, 1975, Charles' first victim Teresa Knowlton's (a Seattle woman) body, bearing a floral bikini, was found drowned on the shores of the Gulf of Thailand near Pattaya City. It was believed that Teresa's death was a case of accidental drowning, but after the autopsy, Teresa's death cause was reported to be murder.
Marie was believed to be involved in murders by Charles. He killed many people after Teresa Knowlton in December 1975; a Turkish man named Vitali Hakim, whose burnt remains were found on the road to Pattaya Resort; a Dutch couple named Henk Bintanja and Cornelia Hemker, lured, poisoned, strangled, and burnt on December 16, 1975, in fear of getting exposed; a Frenchwoman and girlfriend of Vitali Hakim, Charmayne Carrou, was found drowned in the same condition as Teresa Knowlton.
On December 18, 1975, Marie and Sobhraj used Henk Bintanja and Cornelia Hemker's passports to escape from Thailand and enter Nepal, where they murdered Canadian Laurent Carrière and American Connie Bronzic (also, Laddie DuParr and Annabella Tremont, according to some sources) between December 21 and 22 in 1975 in Kathmandu. Their dead bodies were found in a field near Kathmandu.
Marie and Charles took Laurent and Connie's passport to come back to Thailand from where they had to escape soon because some of Charles' followers had reported him.
Charles and Marie then came to Bombay, India, where they murdered Israeli scholar Avoni Jacob for his passport. Marie, with Charles and his right hand Ajay Chowdhury, went to Singapore, then to India, back to Thailand (in March 1976), and finally landed in Malaysia. In Malaysia, Ajay Chowdhury was tasked to collect gems. He then handed the gems to Charles, which was the last time that he was ever seen as his remains were never found.
Back in Bombay, India, Marie and Charles were joined by their criminal friends Barbara Smith and Mary Ellen Eather. Together with the help of three, Charles killed a Frenchman named Jean-Luc Solomon, who was given a fatal drug and left to die.
In July 1976, Charles and his trio (including Marie) were arrested after three students from the group of French postgraduate students, whom they had tricked into their hotel room in Delhi and drugged, reported them after they grew suspicious of Charles. Marie, Charles, and the other two women were arrested by the Delhi Police the same day.
During the police interrogation, Barbara Smith and Mary Ellen Eather acknowledged their crimes. Marie was accused of accompanying Charles in his murders of Jean-Luc Salomon and Avoni Jacob and all the four were sent to Tihar Jail, Delhi.
 On July 28, 1978, in the trial of Jean-Luc Salomon, Marie sided with Charles and protested after he was convicted of Salomon's murder. Marie was acquitted of the murder of Jean-Luc but had to remain in prison for the trial of Avoni Jacob.
In Avoni Jacob's murder trial, she was found guilty of the murder of Avoni and drugging students. She received a twelve-year jail sentence. After she appealed her judgment, she was released on parole but was forbidden to leave India.
It is reported that Charles had such power over prison guards in India that during their imprisonment in jail, Marie was allowed to meet Charles once a week to have sex with him.
In July 1983, she was diagnosed with ovarian cancer due to which she was permitted to return to Canada for her treatment; there were conditions imposed that she would have to report to the High Commission of India in Ottawa once every three months and would have to return to India for trials if her health allowed.
In 1983, a few months before her death (in April 1984), Marie wrote a book titled 'Je Reviens,' telling her side of the story. In the book, she denied that she was involved in Charles' murders or was in love with Charles. She even claimed that she was a victim of Charles' conspiracy.

In search of the story of Charles and Marie, La Presse journalist Huguette Laprise traveled Asia, feeling sympathetic towards Marie. In her conclusion to the records she found, she said,


You can not be in an apartment and there are people who are chained in your apartment without seeing them. After all these years, what I can say is that this girl had a very very sad, abominable destiny."
In 2004, she appeared in the American TV documentary 'Interpol Investigates The Serpent,' which featured her archived interview.
The British TV series 'The Serpent' featured Marie in the lead role. The series is based on the life of Charles Sobhraj. In the series, her character is portrayed by the English actress Jenna Coleman. The series was released on Netflix and BBC One in 2021.