Mohammed Zubair Age, Girlfriend, Wife, Family, Biography & More
Quick Info→
Religion: Islam
Hometown: Bengaluru
Profession: Journalist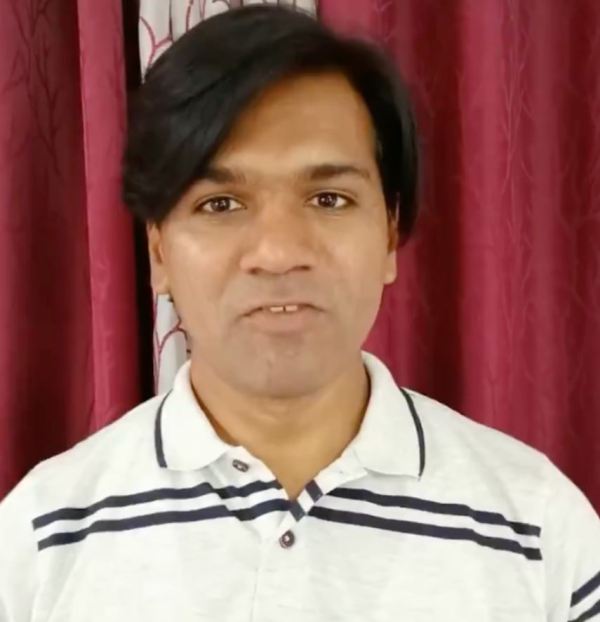 Bio/Wiki
Profession(s)
Software Engineer, Journalist, Co-founder of Alt News
Personal Life
Date of Birth
29 December
Age
Not Known
Zodiac sign
Capricorn
Nationality
Indian
Hometown
Bengaluru, Karnataka
Religion
He belongs to a Muslim family. [1]

The Guardian
Controversies
Booked Under the Protection of Children from Sexual Offences Act
In August 2020, two FIRs were lodged against Mohammed Zubair in Delhi and Raipur in a POCSO case. The complaint was filed by Priyank Kanoongo, the chairperson of the National Commission for Protection of Child Rights (NCPCR), in reference to a Zubair's tweet, which he posted on 6 August 2020 in response to an abusive message from a Twitter user named Jagdish Singh. Apparently, while responding to Singh, Zubair used his display picture which featured a little girl, who was perhaps Singh's granddaughter. Zubair blurred her face in the image and posted it on his Twitter account which the caption that read,
"Hello Jagdish Singh, Does your cute granddaughter know about your part time job of abusing people on social media? I suggest you to change your profile pic."
The NCPCR accused Zubair of stalking a minor girl on Twitter. In September 2020, interim protection from arrest was granted to Zubair by the Delhi High Court. A similar order was passed by the Chhattisgarh High Court in October 2020. [2]

Scroll

Highlighted Nupur Sharma's Derogatory Remarks On Prophet Muhammad
During a TV debate on the channel Times Now in May 2022, BJP spokesperson Nupur Sharma made controversial comments about the Prophet Muhammad. Zubair posted a video clip of her derogatory remarks on his Twitter account after which Nupur Sharma was heavily criticized by the Muslim community. [3]

Mohammed Zubair's Twitter Thereafter, Sharma claimed that she had been receiving rape threats from numerous social media users because of Zubair's tweet, which caused communal disharmony and spread hatred against her and her family. [4]

BBC

Labelling Mahant Bajrang Muni 'Udasin', Yati Narsinghanand, and Swami Anand Swarup "Hatemongers"
At the beginning of June 2022, an FIR was lodged against Zubair in Uttar Pradesh for hurting religious sentiments by calling Mahant Bajrang Muni 'Udasin', Yati Narsinghanand, and Swami Anand Swarup "hatemongers" on Twitter.  The FIR was lodged based on a complaint by the Sitapur unit chief of the Hindu Sher Sena Bhagwan Sharan. Zubair was booked by the Khairabad police in Sitapur under IPC section 295A (deliberate and malicious acts intended to outrage religious feelings of any class by insulting its religion or religious beliefs) and Section 67 (publishing or transmitting obscene material in electronic form).  

Objectionable tweet on Lord Hanuman
On 27 June 2022, he was arrested by the Delhi Police in a case related to an objectionable tweet on Lord Hanuman posted in 2018. Zubair was booked under Sections 153A (promoting enmity between religious groups) and 295 (injuring or defiling a place of worship, with intent to insult the religion of any class) of the IPC. In 2018 his tweet, Zubair had posted a still from the 1983 Hindi film 'Kissi Se Na Kehna,' along with a caption that read,
Before 2014: Honeymoon Hotel
After 2014: Hanuman Hotel
#SanskaariHotel
A Twitter handle namely Hanuman Bhakt @balajikijaiiin shared Zubair's tweet, with the caption that read,
@Delhi Police Linking our God Hanuman Ji with Honey Moon is a direct insult of Hindus because he is brahmachari @DCP_CC_Delhi kindly take action against this guy"
On 28 June 2022, Zubair was remanded in 4-day police custody.

Later, he was sent to Tihar Jail. On 20 July 2022, the apex court granted him interim bail in six cases registered by the Uttar Pradesh Police accusing him of hurting religious feelings through his Twitter posts. While granting him interim bail, a Bench of Justices D.Y. Chandrachud, Surya Kant, and A.S. Bopanna told the U.P. government - "The existence of the power to arrest must be distinguished from the exercise of the power of arrest. The exercise of the power of arrest must be pursued sparingly." [5]

The Hindu

Police Complaint over tweets on Arshdeep Singh
In September 2022, after Arshdeep Singh dropped a crucial catch in the death overs resulting in the defeat of India against Pakistan in the Asia Cup game, BJP leader Manjinder Singh Sirsa filed a police complaint against Mohammed Zubair, accusing him of "spreading hate" against the cricketer and the Sikh community with his tweet. In his complaint, Sirsa quoted that most of Zubair's tweets were from "Pakistani accounts." Sirsa also alleged that Zubair had acted at the behest of "anti-national elements." [6]

Hindustan Times

Booked for Sharing an Assault Video of a Child
On 28 August 2023, the Uttar Pradesh police filed an FIR at Mansurpur Police Station against Mohammed Zubair following a complaint from a person named Vishnudutt; The FIR invoked Section 74 of the Juvenile Justice Act. Zubair was accused of sharing a video of a seven-year-old Muslim boy being slapped by classmates at their teacher Tripta Tyagi's instructions. In an interview, Zubair expressed his concern and said that he was the only one mentioned in the FIR despite many others, including media outlets, also shared the video online. [7]

Scroll.in
Relationships & More
Marital Status
Not Known
Family
Wife/Spouse
Not Known
Some Lesser Known Facts About Mohammed Zubair
Mohammed Zubair is an Indian software engineer and journalist who co-founded the Indian non-profit fact-checking website Alt News in 2017 along with Pratik Sinha. On 27 June 2022, Zubair was arrested by the Delhi Police for allegedly hurting religious sentiments through one of his tweets posted in 2018.
In February 2017, Pratik Sinha and Mohammed Zubair launched the Alt News website in Ahmedabad to combat the phenomenon of fake news. Initially, Zubair only aided Sinha in running the site and continued his job at Nokia. In September 2018, Zubair finally quit his job at Nokia and became a full-time employee of Alt News.
Previously, Zubair worked as a software engineer at Nokia for more than 10 years.
In December 2019, Zubair became a director of the Pravda Media Foundation, the parent company of Alt News.
Zubair's arrest on 27 June 2022 raised concerns all over the world about the sharp decline in Press freedom in India. Stephane Dujarric, the spokesperson for UN chief Antonio Guterres, talked about Zubair's arrest at the daily news briefing in the United States and said,


In any place around the world, it is very important that people be allowed to express themselves freely, journalists be allowed to express themselves freely and without the threat of any harassment…Journalists should not be jailed for what they write, what they tweet and what they say. And that goes for anywhere in the world, including in this room."

Following Zubair's arrest in June 2022, various media houses falsely reported that his bank account had transactions over Rs 50 lakh in the previous days. To put an end to the false allegations, Pratik Sinha, via a tweet, revealed that the police were linking donations received by Alt News to Zubair.
Fact-check: Absolutely lies. Police is linking donations received by Alt News to Zubair. All the money that Alt News receives goes to the organisations bank and not any individuals. The bank statement of Zubair's personal account of which I have a copy debunks this falsehood. pic.twitter.com/esrmEVpTPp

— Pratik Sinha (@free_thinker) June 28, 2022