Munshi Premchand Age, Death, Caste, Wife, Children, Family, Biography & More
Quick Info→
Hometown: Lamahi, Varanasi
Wife: Shivarani Devi
Age: 56 Years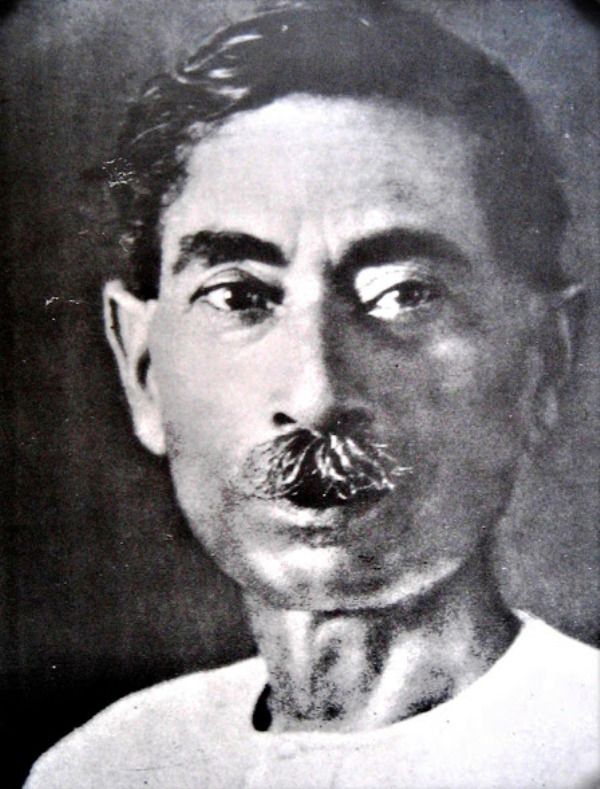 Bio/Wiki
Birth Name
Dhanpat Rai Shrivastava
Pen Name(s)
• Munshi Premchand
• Nawab Rai
Nickname
He was nicknamed "Nawab" by his uncle, Mahabir who was a rich landowner. [1]

Premchand A Life by Amrit Rai
Profession(s)
• Novelist
• Short Story Writer
• Dramatist
Famous For
Being one of the greatest Urdu-Hindi writers in India
Career
First Novel
Devasthan Rahasya (Asrar-e-Ma'abid); published in 1903
Last Novel
Mangalsootra (incomplete); published in 1936
Notable Novels
• Seva Sadan (published in 1919)
• Nirmala (published in 1925)
• Gaban (published in 1931)
• Karmabhoomi (published in 1932)
• Godan (published in 1936)
First Story (Published)
Duniya Ka Sabse Anmol Ratan (published in the Urdu magazine Zamana in 1907)
Last Story (Published)
Cricket Matching; published in Zamana in 1938, after his death
Notable Short Stories
• Bade Bhai Sahab (published in 1910)
• Panch Parameshvar (published in 1916)
• Boodhi Kaki (published in 1921)
• Shatranj Ke Khiladi (published in 1924)
• Namak Ka Daroga (published in 1925)
• Poos Ki Raat (published in 1930)
• Idgah (published in 1933)
• Mantra
Personal Life
Date of Birth
31 July 1880 (Saturday)
Birthplace
Lamahi, Benares State, British India
Date of Death
8 October 1936 (Thursday)
Place of Death
Varanasi, Benares State, British India
Death Cause
He died of several days of sickness
Age (at the time of death)
56 Years
Zodiac sign
Leo
Signature
Nationality
Indian
Hometown
Varanasi, Uttar Pradesh, India
School
• Queens College, Benares (now, Varanasi)
• Central Hindu College, Benares (now, Varanasi)
College/University
Allahabad University
Educational Qualification(s)
• He learned Urdu and Persian from a Maulvi at a Madrasa in Lalpur, near Lamhi in Varanasi.
• He passed the matriculation exam with second division from Queen's College.
• He did BA in English Literature, Persian, and History from Allahabad University in 1919. [2]

The Penguin Digest
Religion
Hinduism
Caste
Kayastha [3]

Times of India
Controversies [4]

Wikipedia
• Many of his contemporary writers often criticized him for leaving his first wife and getting married to a child widow.

• Even his second wife, Shivarani Devi wrote in her book "Premchand Ghar Mein" that he had affairs with other women also.

• Vinodshankar Vyas and Pravasilal Verma who were seniors workers at his press "Saraswati Press" accused him of being fraudulent to them.

• He also received criticism from a faction of society for using orthodox tactics to treat his daughter when she was sick.
Relationships & More
Marital Status (at the time of death)
Married
Marriage Date
• Year 1895 (first marriage)
• Year 1906 (second marriage)
Marriage Type
First Marriage: Arranged [5]

Wikipedia
Second Marriage: Love [6]

Wikipedia
Family
Wife/Spouse
First Wife: He got married to a girl from a rich landlord family while he was studying in the 9th standard at the age of 15.
Second Wife: Shivarani Devi (a child widow)

Children
Son(s)- 2
• Amrit Rai (Author)

• Sripath Rai
Daughter- 1
• Kamala Devi

Note: All his children are from his second wife.
Parents
Father- Ajaib Rai (Post Office Clerk)
Mother- Anandi Devi
Siblings
Brother- None
Sister- Suggi Rai (elder)

Note: He had two more sisters who died as infants.
Favourites
Genre
Fiction
Novelist
George W. M. Reynolds (a British fiction writer and journalist) [7]

Makers of Indian Literature by Professor Prakash Chandra Gupta
Writer(s)
Charles Dickens, Oscar Wilde, John Galsworthy, Saadi Shirazi, Guy de Maupassant, Maurice Maeterlinck, Hendrik van Loon
Novel
"The Mysteries of the Court of London" by George W. M. Reynolds [8]

Makers of Indian Literature by Professor Prakash Chandra Gupta
Philosopher
Swami Vivekananda
Indian Freedom Fighters
Mahatma Gandhi, Gopal Krishna Gokhale, Bal Gangadhar Tilak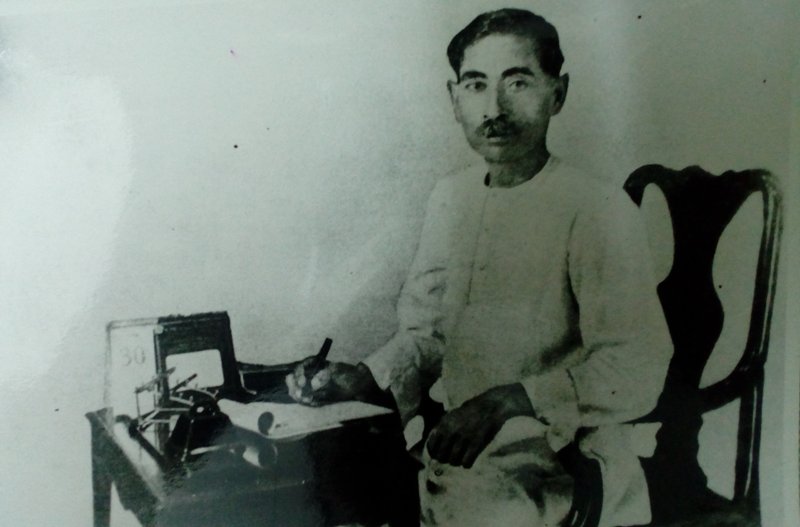 Some Lesser Known Facts About Munshi Premchand
Premchand was an Indian writer who is more popular by his pen name, Munshi Premchand. He is best known for his prolific style of writing that has given many masterpiece literary works in a specific branch of Indian literature called "Hindustani Literature." For his contribution to the Hindi literature, he is often referred to as "Upanyas Samrat" (Emperor of Novels) by many Hindi authors. [9]

Speaking Tree
He wrote 14 novels and close to 300 short stories in his life; besides a few essays, children stories, and biographies. Many of his stories were published in a number of collections, including the 8-volume Mansarovar (1900–1936), which is considered one of his most popular story collections. Here's an excerpt from Mansarovar –


बच्चों के लिए बाप एक फालतू-सी चीज – एक विलास की वस्तु है, जैसे घोड़े के लिए चने या बाबुओं के लिए मोहनभोग। माँ रोटी-दाल है। मोहनभोग उम्र-भर न मिले तो किसका नुकसान है; मगर एक दिन रोटी-दाल के दर्शन न हों, तो फिर देखिए, क्या हाल होता है।"
Premchand's literary works have exposed various facets of the social fabric in India, such as the feudal system, child widowhood, prostitution, corruption, colonialism, and poverty. He is, in fact, considered the first Hindi author to feature "realism" in his writings. While talking about literature in an interview, he said,


We will have to raise the standard of our literature, so that it can serve the society more usefully… our literature will discuss and assess every aspect of life and we will no longer be satisfied with eating the leftovers of other languages and literatures. We will ourselves increase the capital of our literature."
He was born as Dhanpat Rai into a Kayastha family in a village called Lamahi in Benares (now Varanasi) in British India.
Premchand's childhood was mostly spent in Benares (now Varanasi). His grandfather, Guru Sahai Rai was a British government official and held the post of village land record-keeper; a post that is better known as "Patwari" in north India.
At the age of seven, he started attending a madrasa in Lalpur, near his village Lamahi where he learned Persian and Urdu from a Maulvi.
At the age of eight, he lost his mother, Anandi Devi. His mother was from a wealthy family of a village called Karauni in Uttar Pradesh. The character of "Anandi" in his 1926 short story "Bade Ghar Ki Beti" is most probably inspired by his mother. [10]

Makers of Indian Literature by Professor Prakash Chandra Gupta Here's an excerpt from Bade Ghar Ki Beti –


जिस तरह सूखी लकड़ी जल्दी से जल उठती है, उसी तरह क्षुधा (भूख) से बावला मनुष्य ज़रा-ज़रा सी बात पर तिनक जाता है।"
After his mother's demise, Premchand was raised by his grandmother; however, his grandmother also died soon. It made Premchand an isolated and lonely child; as his father was a busy person while his elder sister had already been married.
Amidst the incidents like his mother's demise and a sour relation with his stepmother, Premchand found solace in fiction, and after hearing the stories from the Persian-language fantasy epic 'Tilism-e-Hoshruba,' he developed a fascination for books.
Premchand's first job was of a bookseller for a book wholesaler where he got the opportunity to read a lot of books. Meanwhile, he learned English at a missionary school in Gorakhpur and read several works of fiction in English, especially George W. M. Reynolds's eight-volume 'The Mysteries of the Court of London.' [12]

Makers of Indian Literature by Professor Prakash Chandra Gupta 
During his stay in Gorakhpur, he composed his first literary work; however, it could never get published and is now lost.
After his father's posting to Jamniya in the mid-1890s, Premchand enrolled at the Queen's College in Benares (now, Varanasi). While studying in the 9th grade at the Queen's College, he got married to a girl from a rich landlord family. The marriage was reportedly arranged by his maternal grandfather.
After his father's demise in 1897, he passed his matriculation with the second division, but he could not get the fee concession at the Queen's College; as only the first division holders were entitled to get this benefit. Thereafter, he tried to get admission at the Central Hindu College, but he couldn't succeed there too; because of his poor arithmetic skills, and thus, he had to discontinue his studies.
Premchand was such a fervid reader that once he had to sell his collections of books to get rid of several debts, and it was during one such incident when he had gone to a book shop to sell his collected books that he met the headmaster of a missionary school at Chunar in Mirzapur District of Uttar Pradesh who offered him a teacher's job. Premchand accepted the job on a monthly salary of Rs. 18.
In 1900, he took the job of an assistant teacher at the Government District School in Bahraich, Uttar Pradesh, where he used to get a monthly salary of Rs. 20, and after three months, he was transferred to Pratapgarh in Uttar Pradesh. It was in Pratapgarh where he got the title of "Munshi."
In his first short novel, Asrar e Ma'abid that he wrote under the pseudonym "Nawab Rai," he addressed the sexual exploitation of poor women and corruption among the temple priests. However, the novel received criticisms from literary critics, like Siegfried Schulz and Prakash Chandra Gupta who termed it an "immature work."
In 1905, Premchand was transferred to Kanpur from Pratapgarh; after a brief training in Allahabad. During his four-year stay at Kanpur, he published several articles and stories in an Urdu magazine, Zamana.
Reportedly, Premchand never found solace in his native village Lamahi where he had a troubled family life, and it was during a heated argument between Premchand and his wife that she left him and went to her father's home; never to return to him again.
In 1906, when he got remarried to a child widow named Shivarani Devi, he had to face a huge social condemnation for this act; as getting married to a widow was considered a taboo at that time. Later, after his death, Shivarani Devi published a book on him titled 'Premchand Ghar Mein.' 
Premchand's inclination towards national activism led him to write several articles; encouraging India's freedom movement. Initially, he favoured moderates like Gopal Krishna Gokhale, but later, he shifted to extremists like Bal Gangadhar Tilak. 
His second short novel, Hamkhurma-o-Hamsavab that he penned under the pseudonym 'Babu Nawab Rai Banarasi,' highlighted the issue of widow remarriage; an issue which was like a bolt from the blue in the then conservative society.
His first short story collection titled 'Soz-e-Watan,' which was published in Zamana in 1907 was banned by the British Government officials in India; terming it as a seditious work. He even had to appear before the district magistrate who ordered him to burn all the copies of 'Soz-e-Watan' that he had and warned him to never write anything like that again. [14]

The Penguin Digest
It was Munshi Daya Narain Nigam, the editor of the Urdu magazine Zamana, who had advised him the pseudonym "Premchand."
In 1914, when Premchand started writing in Hindi for the first time, he had already become a popular fiction writer in Urdu.
In December 1915, his first Hindi story was published titled "Saut," which was published in the magazine 'Saraswati,' and two years later, i.e., in June 1917, arrived his first Hindi short story collection titled "Sapta Saroj." 
In 1916, Premchand was transferred to Gorakhpur where he was promoted as the Assistant Master at the Normal High School. During his stay at Gorakhpur, he befriended a bookseller named Buddhi Lal who gave him the access to read several novels.
His first major novel in Hindi, "Seva Sadan" (originally written in Urdu titled Bazaar-e-Husn), earned him Rs. 450 by a Calcutta-based publisher.
After attending a meeting held by Mahatma Gandhi in Gorakhpur on 8 February 1921, where Gandhi had summoned the people to quit their government jobs to contribute to the non-cooperation movement, Premchand decided to quit his job at the Normal High School in Gorakhpur; although he was not physically sound, and his wife was also pregnant with his third child at that time.
On 18 March 1921, Premchand returned to his hometown Benares from Gorakhpur, where he established a printing press and a publishing house "Saraswati Press" in 1923. It was during this time that some of his most popular literary works came out, such as Rangabhumi, Pratigya, Nirmala, and Gaban. Here's a quote from Gaban –


जीवन एक दीर्घ पश्चाताप के सिवा और क्या है!"
In 1930, he started a political weekly magazine "Hans" in which he had mostly written against the British Rule in India; however, the magazine ran at a loss. Subsequently, he started editing another journal "Jagaran," but it too ran at a loss. 
For a brief period of time, he served as a teacher in Kanpur's Marwari College in 1931; however, he left the job due to differences with the college administration and again returned to Benares where he joined a magazine called 'Maryada' as its editor and also served as the headmaster of the Kashi Vidyapeeth. For a short while, he was also the editor of another magazine called 'Madhuri' in Lucknow.
Premchand could not keep himself away from the glamour of the Hindi Film Industry, and on 31 May 1934, he arrived in Bombay (now Mumbai) to try his luck in the industry, where a production company called Ajanta Cinetop gave him a scriptwriting job on an annual salary of Rs. 8000. Premchand wrote the script for Mohan Bhawnani's directorial film Mazdoor in 1934. The film depicted the plight of the labour class on the hands of factory owners. Premchand also did a cameo in the film as the leader of the labour union. However, the film was banned in many cities; owing to objections from the business class who feared that it might inspire the labour class to stand up against them. Ironically, Premchands's own workers at the Saraswati Press in Benares had launched a strike against him for not being paid with their salaries. 
It is believed that Premchand didn't like the commercial environment of non-literary works in Bombay and returned to Benares on 4 April 1935, where he stayed till his death in 1936.
His last days were full of financial constraints, and he died of chronic illness on 8 October 1936. A few days before his death, Premchand was elected as the first President of the Progressive Writers' Association in Lucknow.
Premchand's last completed literary work "Godan" is considered the best work in his career. In his last days, he mostly focussed on village life in his literary works, which is reflected in 'Godan' and 'Kafan.' Here's an excerpt from Godan –


जीत कर आप अपने धोखेबाजियों की डींग मार सकते हैं, जीत में सब-कुछ माफ है। हार की लज्जा तो पी जाने की ही वस्तु है।"
Unlike his contemporary authors, such as Rabindranath Tagore and Iqbal, Premchand didn't get much appreciation outside India. The reason that he couldn't get international fame is considered to be the facts that unlike them, he never travelled outside India or studied abroad.
Premchand is believed to introduce "social realism" in Hindi literature as compared to "feminine eulogy" in contemporary Bengali literature. Once during a literature meet, he said,


Hamein khubsoorti ka mayaar badalna hoga (we have to redefine the parameters of beauty)."
Unlike other Hindu writers, Premchand often introduced Muslim characters in his literary works. One such character is of a five-year-old poor Muslim boy 'Hamid' in his one of the most celebrated stories titled 'Idgah.' The story depicts an emotional bond between Hamid and his grandmother Ameena who is raising Hamid after his parents' death. Here's an excerpt from Idgah –


और सबसे ज्यादा प्रसन्न है हामिद। वह चार-पांच साल का गरीब-सूरत, दुबला-पतला लड़का, जिसका बाप गत वर्ष हैजे की भेंट हो गया और मां न जाने क्यों पीली होती-होती एक दिन मर गई। किसी को पता न चला, क्या बीमारी है। कहती भी तो कौन सुनने वाला था। दिल पर जो बीतती थी, वह दिल ही में सहती और जब न सहा गया तो संसार से विदा हो गई। अब हामिद अपनी बूढ़ी दादी अमीना की गोद में सोता है और उतना ही प्रसन्न है। उसके अब्बाजान रुपए कमाने गए हैं। बहुत-सी थैलियां लेकर आएंगे। अम्मीजान अल्लाह मियां के घर से उसके लिए बड़ी अच्छी-अच्छी चीजें लाने गई है, इसलिए हामिद प्रसन्न है। आशा तो बड़ी चीज है और फिर बच्चों की आशा! उनकी कल्पना तो राई का पर्वत बना लेती हैं।"
On the 136th birthday of Premchand in 2016, Google honoured him with a doodle.
Many Hindi films, plays, and television serials have been inspired by Premchand's literary works.