Swami Vivekananda Age, Family, Biography, Facts & More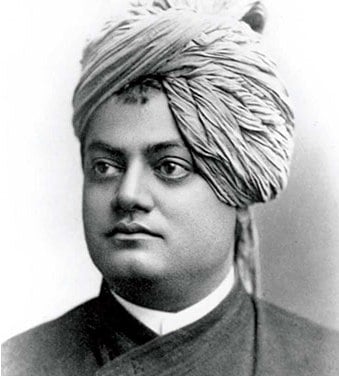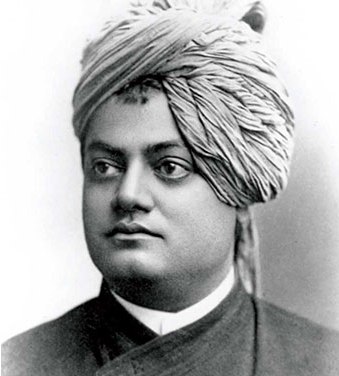 Bio
Real Name
Narendranath Datta
Nickname
Narendra or Naren
Profession
Indian Patriotic Saint and Monk
Personal Life
Date of Birth
12 January 1863
Birth Place
3 Gourmohan Mukherjee Street, Calcutta, Bengal Presidency, British India
Date of Death
4 July 1902
Place of Death
Belur Math, Bengal Presidency, British India
Age (at the time of death)
39 Years
Death Cause
Rupture of a Blood Vessel in Brain
Zodiac sign/Sun sign
Capricorn
Signature
Nationality
Indian
Hometown
Kolkata, West Bengal, India
School
Ishwar Chandra Vidyasagar's Metropolitan Institution (1871)
College/University
Presidency University (Kolkata),
General Assembly's Institution (Scottish Church College, Kolkata)
Educational Qualification
Bachelor of Arts (1884)
Family
Father- Vishwanath Datta (Attorney at the Calcutta High Court) (1835-1884)
Mother- Bhubaneswari Devi (Housewife) (1841-1913)

Brothers- Bhupendranath Datta (1880-1961),

Mahendranath Datta

Sister- Swarnamoyee Devi (died on 16 February 1932)

Religion
Hindu
Caste
Kayastha
Address
105, Vivekananda Road, Kolkata, West Bengal 700006

Favourite Things
Favourite Poem
Kali The Mother
Girls, Affairs and More
Marital Status
Unmarried


Some Lesser Known Facts About Swami Vivekananda
His grandfather Durgacharan Datta was a Persian and Sanskrit scholar.
He was inclined to spirituality from his youthful days and used to meditate before Hindu deities.
He was very naughty in his childhood and due to his naughtiness, his parents had to face many difficulties.
In 1879, he acquired first division in Presidency College's entrance examination.
He had a keen interest in Sanskrit, literature, religion, philosophy, history, social science, art, and Bengali literature.
He got an education of European history, western logic, and Philosophy at the Scottish Church College.
He liked to read ancient Indian Vedic scriptures such as the Puranas, Vedas, Upanishads, Ramayana, Mahabharata, and Bhagavad Gita.
Besides getting training in Indian classical music, he was also skilled in sports and different physical exercises.
He was greatly influenced by Herbert Spencer (English philosopher, Biologist, Anthropologist) and his Theory of Evolution.
In 1880, he joined the Keshab Chandra Sen's religious movement 'Nava Vidhan.'
In 1884, he joined Freemasonry lodge and later became a member of the 'Sadharan Brahmo Samaj' led by Debendranath Tagore and Keshab Chandra Sen.
After getting impressed by Keshab Chandra Sen's Brahmo Samaj and its new ideas of western esotericism, he met the Indian mystic and yogi Ramakrishna.
In 1882, he went Dakshineswar with his friends to meet Ramakrishna. Initially, he didn't like his teachings but greatly influenced by his personality. 
In 1884, after the death of his father, his family had to face financial problems. In order to help his family, he tried to search a job in different sectors but remained unsuccessful.
He met Ramakrishna again and requested him to pray to goddess Kali to solve his family's financial crises. Suggested by Ramakrishna that he himself should pray, he went to the temple but couldn't demand anything material from the goddess and ultimately prayed for a true knowledge and devotion from her.
In order to realize God, he accepted Ramakrishna as his spiritual master who gave him the responsibility of his monastic disciples at the time of his death on 16 August 1886 in Cossipore. While serving his Guru during his last days, Narender experienced the state of 'Nirvikalpa Samadhi.' 
After Ramakrishna's death, when no one supported his disciples financially, Narender repaired a decaying house at Baranagar and converted it into a monastery for the disciples. There, he used to do meditation and austerities with them daily.
In December 1886, he and other monks took the vow to live a life similar to their spiritual master and Narender acquired the new name "Swami Vivekananda." 
In 1887, he, with the help of Vaishnav Charan Basak, compiled an album of Bengali songs- 'Sangeet Kalpataru.'
In 1888, he left the monastery to live a renounced order of life like a wandering monk. For five years, living primarily on bhiksha (alms), he visited numerous places in India, toured various learning centres, and met people of different communities and races.
 On 30 July 1893, he reached Chicago after visiting different countries like China, Japan, and Canada.
On 11 September 1893, he gave a short speech on Hinduism. Taking passages from the "Shiva Mahimna Stotram, he compared the different paths of an individual to the various streams that lead to the same ocean of formless God. People in the audience appreciated his speech with a standing ovation and several newspapers of the US eulogized him in different ways. 
On lecture tours, he visited various places of the US and founded the Vedanta Society (New York) in 1894.
In 1895, he stopped going on tours due to his bad health and started giving lectures on Vedanta at a fixed place.
In May 1896, he travelled to the UK and met Max Muller, the writer of Ramakrishna's biography.
He was awarded academic positions by Harvard University and Columbia University, but he declined them due to his commitment as a monk.
He offered the western people- Patanjali's Yoga Sutras.
He initiated many foreigners and established his 'Shanti Asrama' (Peace Retreat) at San Jose, California.   
His biggest spiritual society is 'Vedanta Society of Southern California' in Hollywood.
His Vedanta Press in Hollywood publishes English translations of Indian scriptures.
In 1895, he started a periodical 'Brahmavadin' and published his book 'Raja Yoga' in 1896.  
On 15 January 1897, after arriving in India, he got a warm reception by the people at different parts of India and delivered lectures in Rameswaram, Pamban, Kumbakonam, Madras, Ramnad, and Madurai.
With the aim of promoting social services, he established the Ramakrishna Mission on 1 May 1897 in Calcutta.
He also founded the monasteries like 'Advaita Ashrama,' Mayavati near Almora and another one in Madras. 
He commenced the periodicals 'Udbhodan' in Bengali and 'Prabuddha Bharata' in English.
In order to save his spiritual interests, he rejected the position of the head of 'Research Institute of Science,' offered by Jamshedji Tata.
In 1898, he composed a prayer song "Khandana Bhava Bandhana" in the glorification of his spiritual master.
In June 1899, he founded Vedanta Societies in New York and San Francisco. 
On 4 July 1902, after discussing the plan of a Vedic college in the Ramakrishna Math, he went to his room at seven in the evening and left his body while meditating. His body was cremated on a bank of the Ganga in Belur. 
His nationalistic ideas and social reform spirit inspired many Indian leaders like Mahatma Gandhi, Subhas Chandra Bose, Bal Gangadhar Tilak, Chakravarti Rajagopalachari, Sri Aurobindo, Rabindranath Tagore, and many others.
In his honour, the Raipur airport got the title 'Swami Vivekananda Airport' in 2012.
His major literary works are 'Sangeet Kalpataru' (1887), 'Karma Yoga' (1896), 'Raja Yoga' (1896), 'Vedanta Philosophy' (1897), 'Jnana Yoga' (1899), 'My Master' (1901), 'Vedânta Philosophy: lectures on Jnâna Yoga' (1902) and 'Bartaman Bharat' (Present Day India) which is an essay in the Bengali language.
On 12 January, his birthday is celebrated as the 'National Youth Day' in India.