O Yeong-su Age, Wife, Children, Family, Biography & More
Quick Info→
Wife: Mo Kang
Hometown: Paju-si, Gyeonggi Province, South Korea
Age: 77 Years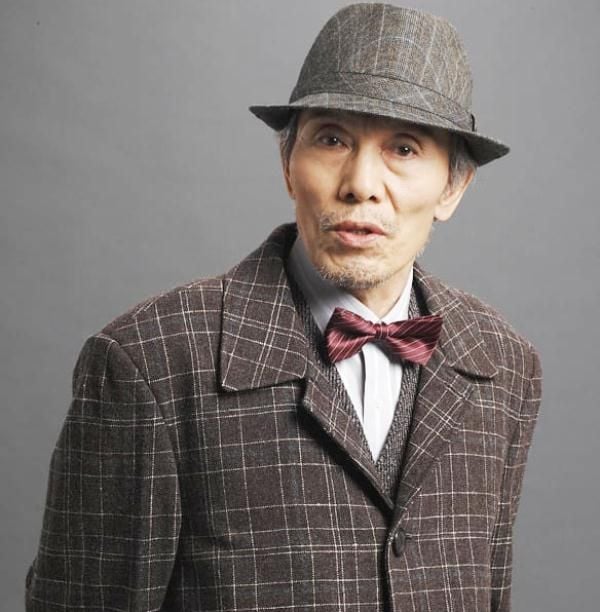 Bio/Wiki
Real name
O Se-kang [1]

National Theater Company Digital Archive
Profession
Actor
Physical Stats & More
Height (approx.)
in centimeters- 175 cm
in meters- 1.75 m
in feet & inches- 5' 7"
Eye Color
Black
Hair Color
Salt & Pepper
Career
Debut
Theater (South Korean) Naj Gong-won Sanchaeg (1968)

Film (South Korean): The Sea Village (1965) in an uncredited role

TV (South Korean): The First Republic (1981) as 'military prosecutor'

Awards & Honors
• Order of Cultural Merit (Hwagwan, 5th Class) (South Korea) in 2019
• Seoul Theater Festival - Best Actor Award for 'Jangpan' in 2006
• National Theater Association Of Korea - Best Actor Award for 'Abi' in 2000
• Dong-A Theatre Awards for Best Actor for Crime on Goat Island in 1979
• Baeksang Arts Awards for Best Actor (Theater) for 'Pigojigo Pigojigo' in 1994
Personal Life
Date of Birth
October 19, 1944 (Thursday)
Age (as of 2021)
77 Years
Birthplace
Kaepung County, Gyeonggi, Japanese Korea (present-day Kaepung District, Kaesong, North Hwanghae, North Korea)
Zodiac sign
Libra
Nationality
South Korean
Hometown
Paju-si, Gyeonggi Province, South Korea
College/University
Dongguk University, Seoul, South Korea
Educational Qualification
Graduation in Theater and Film [2]

O Yeong-su - Daum
Religion/Religious Views
Irreligious [3]

Nate News
Relationships & More
Marital Status
Married
Affairs/Girlfriends
Mo Kang (banker; dated for two years)
Marriage Year
1987
Family
Wife/Spouse
Mo Kang
Children
He has a daughter.
Siblings
He had three brothers and one sister.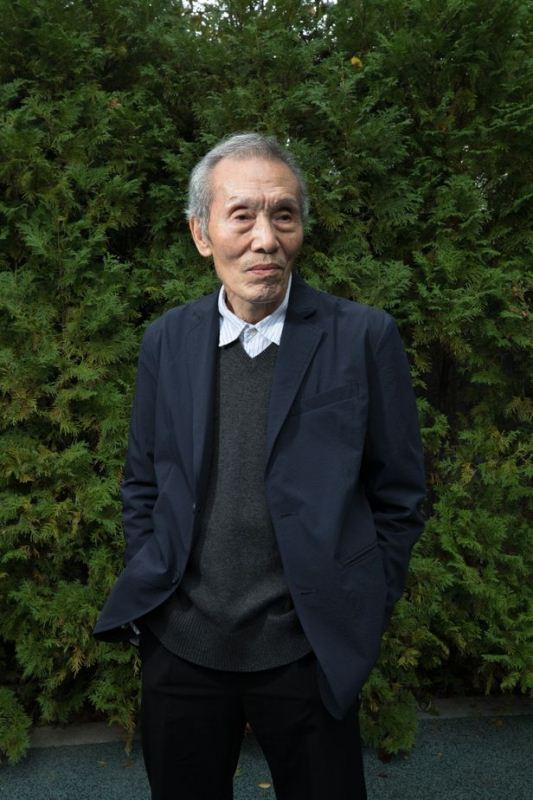 Some Lesser Known Facts About O Yeong-su
O Yeong-su is a South Korean actor who garnered international popularity after appearing in the 2021 Netflix survival series 'Squid Game.'
His great-grandfather was a Goeul member. Goeul is an administrative division that is ruled by a chief appointed by the central government (especially during the Joseon Dynasty). His family owns a lot of land in Haeju, North Korea, and Yeong-su has the document of the land.
He was born in Kaepung County, Gyeonggi, Japanese Korea. When the partition of Korea happened, his birthplace became a part of North Korea. With the formation of the 34th parallel, his family moved to Paju-si of the Gyeonggi Province, South Korea.
On 25 June 1950, the North Korean communist forces invaded the South Korean borders, which caused Korean War. His father was killed by communist forced, and one of his elder brothers was abducted by the army. After the Korean War was over, his family lived in underground houses. All his siblings died due to a disease. Consequently, he did schooling, along with earning to help his mother, who used to go to a market to earn food for the family.
Their condition became better after his grandfather started taking care of his family. His father used to live in Haeju, Gwanghae Province, North Korea, before the Korean War.
At the age of 23, he finished his mandatory military service. One day, he went to the theater with his friend who worked at the theater company. He was awed by the reaction to the actors performing on stage, which inspired him to work at the theater. In 1967, he joined the theater troupe named Gwangjang, where he started by doing chores like cleaning and pasting posters for the theater for a year, he finally made his acting debut with the play 'Naj Gong-won Sanchaeg' in 1968. From 1970 for some time, he worked in the theater company Seongjwa. Later, he joined the theater company Yeo-in.
When he began acting in theater, he began using 'O Young-su' as his stage name. This was because the acting was not admired at that time and was seen in a bad light.
He did voice acting in educational broadcasting during the late 1970s.
In 1987, he became part of the National Theater Company of Korea's theater group Jayu. He was part of the troupe till 2010, and he worked with the South Korean actor and voice actor Jang Min-ho, his idol, in the company.
His wife, Mo Kang, is thirteen years younger than him. His mother-in-law did not allow Young-su and Mo Kang to get married because she thought of Young-su as a womanizer and couldn't accept their age difference. After he joined the National Theater Company of Korea in 1987, he convinced his parents-in-law that he was the right one for their daughter.
Some of the theater plays in which Yeong-su has worked are Geu Yeoja Salamjabne (1978), Baeg-yangseom-ui Yogmang (1980), La Mandragola (1993), Ppigojigo Ppigojigo (1997), King Lear (2010), The Tempest (2014), Fathers and Sons (2015), Galmaegi (2016), and King Lear (2017).
After playing an uncredited role in the South Korean film 'The Sea Village,' he was seen in several other uncredited roles in South Korean films like Mrs Hwa-seon (1968), and Elevator (1986), Flower Blooms Even on a Windy Day (1987).
O Yeong-su only played minor roles in the South Korean dramas Jeon-u (1983), Buk-euro Gan Yeobae-u (1986), Jeon-won-ilgi (1988), and The Fairy Of Shampoo (1988), Angel's Choice (1989), and Kim Goo (1995).
In 1998, he appeared in the South Korean film 'The Soul Guardians' in which he played 'No Shinbu,' his first role credit.
In 2002, he was seen in the main role of 'Temple Master' in the South Korean film 'A Little Monk.' In the film, Temple Master is an elderly monk living a quiet and secluded life in a mountain temple along with a little and a teen monk. The film is centered on a 9-year-old little monk living with a teen and elderly monk (temple master) who misses his mother. Later, a wealthy widow, who visits the temple mourning the death of her late son, adopts the little monk.
In 2003, made an appearance as 'Noseu-nim' in the South Korean film 'Spring, Summer, Fall, Winter… and Spring.' He received laurels from critics and people for his performance in the film.
He played his first main role in a Kdrama when he appeared as 'grandfather' in 'Dal-ui Jedan' (2006).
O Yeong-su was featured in an advertisement for LG Electronics Cyon Wine in 2008.
In the Kdramas Queen Seondeok (2009), The Return of Iljimae (2009), God of War (2012), he only played the role of a monk. Playing the role of a monk in several films and television series gave him the name 'professional actor for monks.' In an interview, he talked about it and said,
I did a lot of Buddhist dramas. That's why I got to take on the role of a monk in movies and dramas. It's true that when I play the role of a monk, I feel comfortable and intimate. I never went to a monk for advice when I was playing the role of a monk. It is only on the stage of theatre that the world finds its way. The same is true of religious teaching."
In 2010, he was suffering from angina pectoris (a type of chest pain caused when the blood flow to the heart is reduced), and because of it, he had to undergo angioplasty.
According to Yeong-su, he had performed in more than 200 theater productions by 2013.
In 2015, he was seen in the South Korean short film 'Invite' in which he played the role of 'Kangjig.'
In 2015, he was featured in Episode 18, 'the relationship that grows as we stay,' of the SK Telecom campaign 'Let's Be Strange' with the South Korean actor Ahn Gil-gang and South Korean actor and singer Kim Seol-hyun.
In 2018, he was on a verge of death after suffering from acute pneumonia. However, after he recovered from pneumonia, his overall health became better.
He was performing in the play 'Nobu in-ui Bangmun' at Arko Arts Theater, Seoul, in November 2019 when he was approached by South Korean filmmaker Hwang Dong-hyuk to cast in the Netflix series 'Squid Game.' Dong-hyuk admired him since he saw his performance in 'Spring, Summer, Fall, Winter… and Spring.' He had earlier approached him for his film 'The Fortress' (2017), which Yeong-su rejected as he had prior commitments. After seeing Yeong-su at Arko Arts Theater again, Dong-hyuk decided that he was perfect for the role of 'Oh Il-nam' in the series.
In 2021, he portrayed 'Oh Il-nam' (numbered 001) in the Netflix survival drama TV series 'Squid Game,' which was created, written, and directed by South Korean filmmaker Hwang Dong-hyuk. In the series, Oh Il-nam is an elderly man with a brain tumor who opts to die in the game than die in the outside world. The Squid Game is a contest consisting of children's games with the death penalty for the losers to win prize money of ₩45.6 billion. Other main roles in the series were played by Lee Jung-jae, Park Hae-soo, Jung Ho-Yeon, Wi Ha-joon, Heo Sung-tae, Anupam Tripathi, and Kim Joo-ryoung. The series was streamed on and distributed by Netflix worldwide, and it became the first Korean drama to peak at number one on Netflix's top ten weekly most-watched TV show charts globally. Within the first 28 days of its availability, the series garnered 111 million viewers worldwide, becoming Netflix's most-watched series at its launch.
In the same year, he lent his voice as a narrator for the TV documentary 'Documentary 3 Days,' which aired on KBS2.
In 2021, he rejected an advertisement offer from Kkanbu Chicken, saying that he only wished to focus on acting.
After Squid Game was released, its cast received a massive fan following on Instagram. Soon, there were reports on O Yeong-su having opened an Instagram account. The account gained a huge following in no time, even the Squid Game cast Lee Jung-jae, Jung Ho-yeon, Park Hae-soo, Lee Yu-mi, Wi Ha-joon followed and shared the account. However, it was later revealed that the fans had been misled as the account was fake and created by a fan.
Another news that broke after he starred in the Squid Game was him being a Vietnam War veteran (from October 1966 to November 1967). An online community's post showed a picture of Corporal Oh Young-su with the 1966-1967 Powell Commemorative Album of the Army 9th Division (White Horse Unit). When it was fact-checked, it was confirmed that he was never a part of the Vietnam War.
As of 2021, he lives in the Wirye New Town of Seongnam-si in Gyeonggi Province, South Korea.
According to O Yeong-su, theater and voice actor Jang Min-ho and Kim Jeong-ok are his mentors as the former taught him the essence of acting, and the latter instilled the spirit of theater in him. He admired Min-ho also because the actor performed on stage until the age of 85, which Yeong-su desires the most.
In an interview, he let out his wish to play 'Doctor Faustus' in play 'Doctor Faustus' again. According to O, in his mid-30s, he once portrayed 'Doctor Faustus,' but he lost his consciousness as he was too nervous and young to play it. In an interview, he talked about it and said,


There was no voice, and in one word, I was dying. I was sorry to everyone. I wanted to cry. In the end, I lost consciousness for about 20 seconds during the monologue scene while holding the globe. I won't forget it.

When he was young, he chose to star lesser in movies and TV series and more in theater due to a popular belief at that time. The belief was that once actors act in movies or dramas, they lose their essence.
Whenever he finds time, he plays Go online. In the game, he is graded 6th dan. According to him, the game helps his brain from resting.
In an interview, he expressed his wish to die in Haeju, where his grandfather lived, if reunification of Korea happens.
His grandfather was the head of the Seodang Order, which influenced him to learn calligraphy as a child. He was very good at the art in childhood.