Rani Lakshmibai Age, Caste, Husband, Children, Family, Story & Biography
Quick Info→
Age: 29
Caste: Marathi Brahmin
Husband: Gangadhar Rao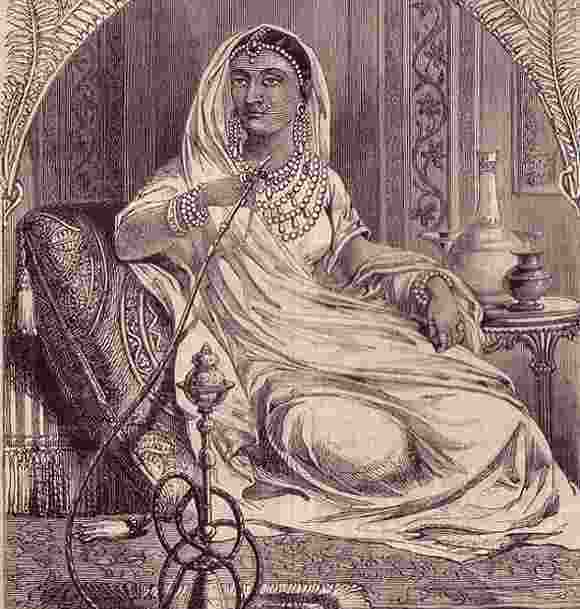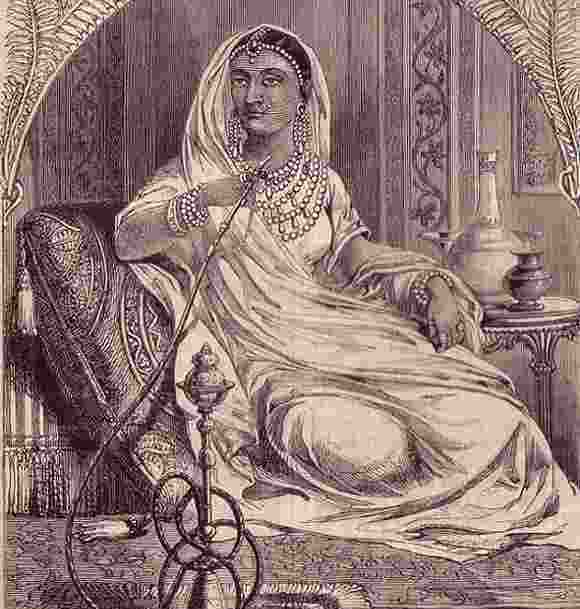 Bio/Wiki
Real Name
Manikarnika Tambe (Born)
Nickname(s)
Manu Bai, "Joan of Arc" of the Indian Independence Struggle
Profession
Queen
Personal Life
Date of Birth
19 November 1828
Birthplace
Varanasi, Uttar Pradesh, India
Date of Death
18 June 1858
Place of Death
Kotah Ki Serai, near Gwalior, India
Age (at the time of death)
29 Years
Death Cause
Martyrdom
Zodiac sign/Sun sign
Scorpio
Nationality
Indian
Hometown
Bithoor District, Cawnpore (now, Kanpur), Uttar Pradesh, India
Religion
Hinduism
Caste
Marathi Brahmin
Hobbies
Horse Riding, Fencing & Shooting
Relationships & More
Marital Status
Widowed (at The time of death)
Marriage Date
19 May 1842
Family
Husband/Spouse
Maharaja Gangadhar Rao Newalkar

Children
Son- Damodar Rao (adopted child)
Daughter- None
Parents
Father- Moropant Tambe
Mother- Bhagirathi Sapre
Father-in-Law- Subedar Shivram Bhau
Siblings
Not Known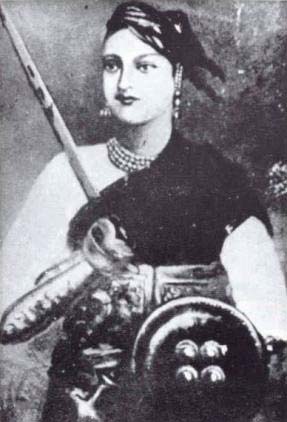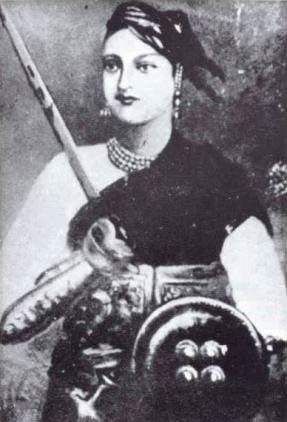 Some Lesser Known Facts About Rani Lakshmibai
Rani Lakshmibai was born in Kashi (now Varanasi) into a Marathi Brahmin family. Her father, Moropant Tambe, was an adviser in the Peshwa Court of Bithoor district in Uttar Pradesh, and her mother, Bhagirathi Sapre, was a religious lady.
Her mother died when she was just four years old, and after that, her father has taken care of her and brought her to Bithoor, where he was working.
Her father raised her and motivated her to learn horse riding, fencing, and shooting.
She was fond of horse riding and had two mares named Sarangi and Pavan, and one horse called, Badal.
She grew up with Nana Sahib (aka Nana Rao Peshwa) and Tantia Tope, who later helped her during the revolt of 1857.
In 1842, at the age of fourteen, she got married to forty years old, Gangadhar Rao Newalkar, who was the then Maharaja of Jhansi.
Earlier, her kingdom of Jhansi was also known as 'Jhainsi' (means rather indistinct).
After marriage, she was named as 'Lakshmibai,' where 'Lakshmi' word depicts the name of a goddess of wealth and 'Bai' was the title given to a 'Rani' or a 'Maharani.'
It is said that the temple where they both got married is located in Jhansi, Uttar Pradesh and has great historical importance among local people.
In the year 1851, she gave birth to a baby boy named Damodar Rao, who died from a chronic illness after four months of his birth.
After the death of Damodar Rao, her husband, Gangadhar Rao, adopted his cousin's son named Anand Rao.
It is said that Gangadhar Rao was not able to recover from his son's death and died because of his deteriorated health in the year 1853.
Rani Lakshmibai was only 25 years old at the time of her husband's death, and after him she became the Rani of Jhansi and wanted his son, Damodar Rao, to rule the dominion of Jhansi.
After the death of her husband, Britishers found an easy way to occupy the region of Jhansi. In March 1854, the British Government had given her an annual pension of 60,000 rupees and ordered her to leave the fort.
The then Governor-General of British India, Lord Dalhousie had applied the Doctrine of Lapse and mentioned that as per the law, Damodar Rao has no rights over the throne of Jhansi as he was the adopted child of Gangadhar Rao.
As per the sources, On 8 June 1854, an advocate from Australian origin named John Lang had filed a petition against the Lord Dalhousie's Doctrine of Lapse.
To fought against the British Military, she had assembled the army of 14000 rebellions, which includes many brave warriors like Tantia Tope, Nana Rao Peshwa, Gulam Gaus Khan, Dost Khan, Khuda Baksh, Deewan Raghunath Singh, Deewan Jawahar Singh and women warriors such as Jhalkari Bai, Sundar-Mundar, and many more.
In 1857, she started a revolt against the Britishers and proclaimed with rage 'Mai Apni Jhansi Nahi Dungi' ("I will not let go my Jhansi"). She bravely fought the Britishers with her son, Damodar Rao tied on her back and with swords both in her hands.
When General Hugh Rose of the British Army attacked Jhansi with a large army during the Rebellion of 1857, it was Jhalkari Bai who had helped Rani Lakshmibai to escape by impersonating herself as Rani Lakshmibai; giving ample time to Rani Lakshmibai to escape from the back gate of the fort.
On 17 June, in Kotah ki Serai, a large contingent of British troops, commanded by General Smith, fought with Rani's rebellious army. According to sources, after gallantly fighting against the Britishers, finally, she succumbed to her injuries. However, Rani wanted her body not to be discovered by the British troops, so, her personal guards had taken her to the nearby Gangadas Mutt where, after her death, she was cremated by a hermit. At the time of her death, she was reportedly 29 years old.
After her death, as per a British report of the battle, Hugh Rose, a senior British Army officer, described her as smart, beautiful, and as the most dangerous leader of the Indian Freedom Struggle.
Her resting place got converted into a memorial called 'Samadhi Sthal of Rani Lakshmibai,' situated in the Gwalior city of Madhya Pradesh.
In 2009, a previously undiscovered letter written by Rani Lakshmibai was found by academics. The letter was written by the Rani of Jhansi to the Governor-General of the East India Company (EIC), Lord Dalhousie. As per the sources, in the letter, she had mentioned about the deceitful tricks of Lord Dalhousie in annexing her sovereign State of Jhansi.
On May 2010, a picture of a queen was issued on a postcard in the memory of Rani Lakshmibai's martyrdom. In fact, the image published on Postcard was not of the Rani Lakshmibai but was of the Sultan Jehan Begum, the queen of Bhopal, and since then, that picture has been used by various publications as the picture of Rani of Jhansi, Lakhsmibai.
A Famous ballad, 'Khoob Ladi Mardani, Wo To Jhansi Wali Rani Thi,' written by Subhadra Kumari Chauhan, is itself an epitome of writing. The song always makes people feel jingoistic as well as nostalgic for the Indian Freedom Struggle. Here is the video of the ballad, which was sung by the famous classical Indian singer, Shubha Mudgal in the Parliament on the celebration of 150 years of the First Freedom Movement of India.
Here is the video, which shows each and every corner of the fort of Jhansi.
There are various movies, which have depicted the life of Rani Lakshmibai. Some of them are Jhansi Ki Rani Laxmibai (2012), Jhansi Ki Rani (1953), and many more.
In 2018, a Bollywood film titled, 'Manikarnika' was made, which was inspired by the life of Rani Lakshmibai in which her character was played by Kangana Ranaut.
Here's an interesting video about Rani Lakshmibai's biography: