Tangaraju Suppiah Age, Death, Family, Biography & More
Quick Info→
Death Date: 26/04/2023
Age: 46 Years
Hometown: Taman Jurong, Singapore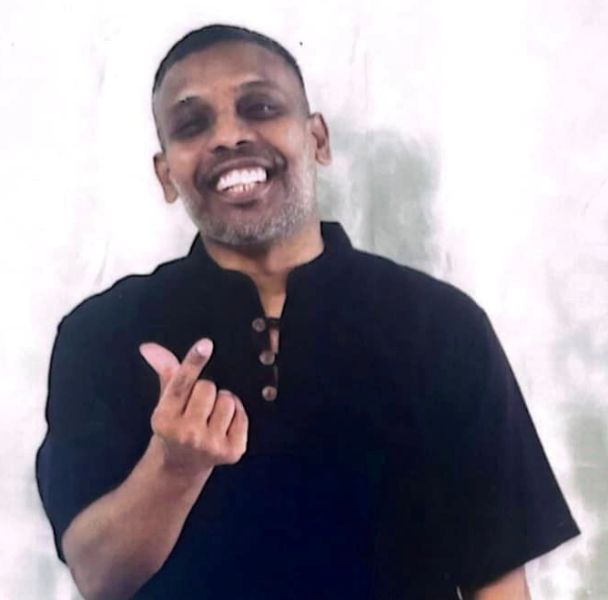 Bio/Wiki
Nickname
Appu
Profession
Criminal (Drug Trafficker)
Known for
Executed on 26 April 2023 for smuggling more than 1 kg of cannabis
Physical Stats & More
Height (approx.)
in centimeters- 178 cm
in meters- 1.78 m
in feet & inches- 5' 10"
Weight (approx.)
in kilograms- 70 kg
in pounds- 154 lbs
Eye Colour
Black
Hair Colour
Black
Career
Personal Life
Date of Birth
Year, 1977
Birthplace
Taman Jurong, Singapore
Date of Death
26 April 2023
Place of Death
Changi Prison Complex, Singapore
Age (at the time of death)
46 Years
Death Cause
Executed by long drop hanging [1]

The New York Times
Nationality
Singaporean
Hometown
Taman Jurong, Singapore
School
Merlimau Primary School, Singapore
College/University
Did not attend
Educational Qualification
He dropped out of school after the 5th standard.
Religion
Hinduism
Relationships & More
Marital Status (at the time of death)
Unmarried
Family
Wife/Spouse
N/A
Parents
Father- Suppiah
Mother- Letchumi

Siblings
Brother- Ramesh
Sister- Leelavathy

Other Relatives
• Subhashini and Thaadshayani Ilango (nieces)
• Rishi Kumar, Sanjay Sakthi, and Sharan Kumar (nephews)
• Ilango (brother-in-law)
• Annamalai and Sam (uncles)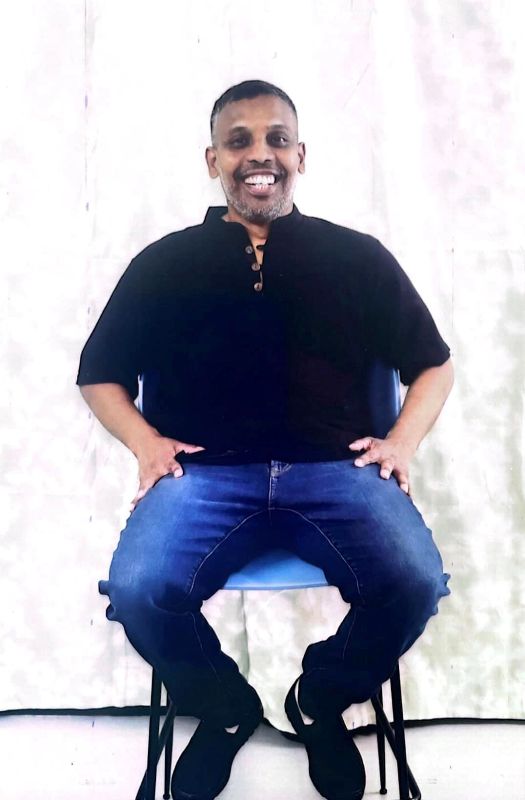 Some Lesser Known Facts About Tangaraju Suppiah
Tangaraju Suppiah was a Singaporean drug trafficker of Indian origin who was executed on 26 April 2023 for planning to smuggle 1 kg of cannabis.
He was raised by his mother and lived in a single-room house during his childhood.
He first started smoking cannabis at the age of 12 with the older boys in his neighbourhood.
At the age of 14, he was sent to a children's correctional facility on the charges of drug possession.
He was released on parole later; however, one of his urine tests revealed that he smoked cannabis (weed) following which he was again imprisoned in an adult jail; he was 16 years old at that time.
He was sentenced to a jail time of 8 years later; however, he was released on parole in 2013 after serving 5 years and 3 months of his sentence.
With the financial aid of his uncle Mandaran, he set up a provisional shop (minimart). His sister also helped him to run the shop.
He was released on parole on the condition that he had to undergo urine tests every week. In January 2014, he was arrested after missing a few urine tests.
He was released after spending a few weeks in prison; however, he was arrested again in another case related to a drug offence.
The case due to which he was executed started in 2013 and involved the smuggling of 1 kg (1017.9 grams) of cannabis.
A Malaysian national, Mogan Valo, was searching for a job in Singapore to make ends meet when he got a phone number from his acquaintance named Selva.
When Valo called on the number, he was offered a job at a minimart in Tuas, Singapore.
Since he assumed that the accent of the person was Indian, he saved the number as 'India'.
He later got another phone number of the same person which he saved as 'India.jus'.
On 5 September 2013, Valo later got a call from Selva, who asked him to smuggle a package of cannabis into the car parking of the PSA Vista office building at Pasir Panjang or at the McDonald's outlet at West Coast Park. Selva referred to the package as Ya Lei which means leaves in Tamil. He was also given $900 as an advance.
Valo entered Singapore at 9:00 pm on 6 September 2013 via Woodlands Checking Point. He was driving a black Proton Persona car whose registration number was JNV 6167, and his girlfriend Salina Binte Salim was with him in the car.
Upon entering, he drove towards Pasir Panjang; however, he sensed that he was being followed, hence he tried to exit Singapore via the Tuas Checkpoint.
Central Narcotics Bureau (CNB) officials stopped him before exiting Singapore and found two packages of cannabis in his car which weighed almost 1 kg (2.2 pounds).
CNB officials interrogated him and extracted the details of the later plan from Valo. Valo described the person who was supposed to receive drugs from him as a man in his 30s with a long fringe haircut, about 1.76 meters tall, wearing gold jewellery, and driving a white van.
Station Inspector Tay Cher Yeen and other CNB officials devised a plan to catch the person in the act while receiving drugs. They told Valo he could avoid capital punishment by doing as he was told. Valo agreed to work as per their instructions and called the Indian person to inform him about handing him the package at the washroom of the McDonald's outlet at West Coast Park.
When Valo and other CNB officials reached the McDonald's outlet at 1 pm, Valo received a call from the Indian person who said that he was already waiting for him in the washroom.
CNB officials were waiting for the person outside the washroom, and as soon as a person walked out, they arrested him who was Suresh s/o Subramaniam, who was a childhood friend of Tangaraju Suppiah.
When CNB officials asked Valo to identify Suresh, Valo said that he never met Suresh and did not know him.
Then Valo called the Indian person who said that he sent his friend to the washroom and described him as 'fat Indian' which resembled the physical appearance of Suresh.
Valo waited for a few more minutes and when no one came, he called the Indian person again. The Indian person did not answer two calls, and when he picked up the third call from Valo at 2 pm, he said that he was coming; however, no one came to the McDonald's outlet.
CNB officials confiscated Valo's and Suresh's phones, and while going through the call details, they found out that both had the same phone numbers, and Suresh had saved the two numbers as 'Appu Bro' and 'Apu 2'.
In 2014, CNB officials discovered that both phone numbers belonged to Tangaraju Suppiah following which he was arrested.
Prosecutors offered him a plea bargain of 20 years first, then 15 years, and finally, 12 years, which he turned down as he believed that he could prove his innocence in court.
He said that there was no evidence that he ordered the cannabis package, paid or received any money for it, and it was not recovered from him. [2]

E-Litigation
After he rejected the plea bargains offered by the prosecutors, his trial began on 3 October 2017 at the High Court of Singapore. His defence lawyers were Ram Goswami and Cheng Kim Kuan, and the prosecution attorneys were Anandan Bala and Kee Yongwen Kenneth.
Mogan Valo was already given 23 years in jail and 15 strokes of the cane as he pleaded guilty to the charges of trafficking 499.99 grams of cannabis.
During his trial, Tangaraju Suppiah stated his occupation as a shop owner and listed the address of his shop as Mahendran Provision Shop at 115 Tuas South Avenue 1.
The two phone numbers found from Valo's and Suresh's phone numbers were 83567639 and 90356293. Tangaraju stated that 90356293 was his work number; however, he did not remember the other number. He also revealed that he had another phone number 81787447 which was his personal phone number. He said he had lost his phone, and CNB officials also failed to find his phone.
His defence lawyers argued in the court that Suresh resembled the description of the man provided by Valo, hence he was the main conspirator and was trying to frame Tangaraju to escape the death sentence.
Prosecutors argued that Suresh was with CNB officials, and when Valo called the Indian person in front of the CNB officials, it was received by another person which implied that Suresh was not the main conspirator.
Suresh later became a witness in the trial. He said that he used to go drinking with Tangaraju. When asked about the 10 calls between him and Tangaraju on the night of 6 September 2013, he said that Tangaraju asked him to look for a friend's car.
Suresh said that Tangaraju asked him to check the washroom of the McDonald's outlet, and CNB officials arrested him when he came out of the washroom. [4]

Supreme Court Judgements
Justice Hoo Sheau Peng sentenced Tangaraju to death by execution on 9 October 2018 under Section 12 of the Misuse of Drugs Act.
She mentioned in her verdict that circumstantial evidence implied that he was the main conspirator. She also said that Tangaraju confessed during the initial interrogation that he ordered the drugs and that he was deviating from his earlier statements to mislead the court.
On the allegations of Suresh trying to frame Tangaraju, she said that they were long-time friends, there was no animosity between them, and Suresh would not gain anything by framing Tangaraju.
She mentioned that point that Valo was offered a job at a minimart in Tuas which was easy for Tangaraju as he owned a minimart.
When it was alleged that Tangaraju requested a Tamil interpreter, she said that Tangaraju did not request one, and he could easily understand English. [5]

E-Litigation
When defence lawyers argued that Tangaraju's phone was never found, she said that even if the phone itself was not recovered, it could not discredit the fact that both numbers found from Valo's and Suresh's phones belonged to Tangaraju.
 On 14 August 2019, Tangaraju's appeal to overturn the death sentence was dismissed by the Court of Appeal of Singapore.
On 16 March 2021, a lawsuit initiated by Tangaraju and 21 other prisoners against the Attorney General of Singapore was dismissed which stated that the letters written by them to their families and lawyers were forwarded to the Attorney General's Chambers (AGC) without the inmates' permission, which was a breach of their rights. [6]

The Independent
On 3 August 2021, another lawsuit was filed by Tangaraju and 23 other prisoners against the Attorney General of Singapore. They claimed that they were not getting access to the lawyers as lawyers were fearful of the penalty for representing prisoners on the death penalty. They alleged that they were forced to argue their case by themselves which put them at a disadvantage. The lawyers dismissed the lawsuit and wrote in their verdict that lawyers were not fearful, and they were not taking up the death sentence cases themselves. [7]

The Straits Times
Tangaraju later appealed again in the Court of Appeal of Singapore and argued his case himself; however, his appeal was dismissed by Judge of Appeal Steven Chong Horng Siong who termed his conviction as valid and wrote in his verdict that circumstantial evidence implied his role as the main accused. [8]

E-Litigation [9]

Singapore Law Watch
After his appeal was dismissed, he was put on death row at Changi Prison Complex in 2019.
On 23 April 2023, many people took part in the protests and sent more than 50 clemency letters to The Istana, Office of the President of Singapore, and also appealed to Halimah Yacob, the President of Singapore, to stay his execution and give a life sentence to Tangaraju.
Richard Branson, a British Billionaire and founder of Virgin Airlines, condemned Tangaraju's execution publicly. He took to Twitter and wrote that Singapore was about to kill an innocent man. He also wrote a post on his blog questioning the legality of execution as drugs were not recovered from Tangaraju's possession. [12]

Virgin
In the coming days, Singapore may kill an innocent man. The case is particularly shocking, given the defendant was not anywhere near the drugs in question at the time of his arrest. Here's more about Tangaraju Suppiah's case: https://t.co/zMQ4owW4os pic.twitter.com/HMLe1WzF7m

— Richard Branson (@richardbranson) April 23, 2023
#Singapore: We urge the Government not to proceed with the imminent hanging of Tangaraju Suppiah. Imposing the death penalty for drug offences is incompatible with intl norms & standards. pic.twitter.com/DPfiahHcqo

— UN Human Rights (@UNHumanRights) April 25, 2023
Harm Reduction International, a human rights organisation, termed the hanging as extremely cruel and requested Singapore to grant mercy to Tangaraju. [15]

Harm Reduction International
International human rights organisation, Amnesty International, also condemned the hanging and wrote a letter to Lee Hsien Loong, the Prime Minister of Singapore, to put a stay to Tangaraju's execution. [16]

Amnesty International [17]

Amnesty International
The Ministry of Home Affairs (MHA) of Singapore released a statement after facing backlash from many human rights organisations and mentioned that the allegations by Richard Branson and other organisations were bogus. They maintained that the judgement was right as the judge referred to all the circumstantial evidence before giving her verdict. They also mentioned a survey which indicated that 87% of Singapore people and 83% of foreign nationals supported death sentencing for drug trafficking crimes. [18]

MHA [19]

South China Morning Post
On 25 April 2023, one day before his execution, Tangaraju appealed under the Criminal Procedure Code (CPC) and stated that he was not aware of the cannabis quantity. Justice Steven Chong Horng Siong dismissed his appeal and wrote in his verdict that Tangaraju did not raise these points during his trial and was trying to avoid execution. [20]

The Japan Times [21]

BBC
His mother also met him on 25 April 2023; however, the family members had not informed her about his impending death as it would have devastated her.
His personal belongings were returned to his family on 25 April 2023.
Tangaraju's last meal was chicken rice, nasi biryani, ice cream soda, and milo-flavoured sweets.
He also gave a treat to fellow prisoners using his personal allowance. He ordered fish burgers, curry puffs, and soft drinks for the treat.
He requested special prayer beads and kumkum, a red powder with religious significance, from a temple in Selangor, Malaysia, but prison officials only allowed the beads to be handed to him.
His height and weight were checked, and a few photos of him were also taken which were handed over to his family as his remembrance.
Tangaraju did not want to be photographed; however, his family members coaxed him so that they could get his photos.
He was hanged in the Long Drop Hanging style at 6:00 am on 26 April 2023 at Changi Prison Complex, Singapore in accordance with the Singaporean laws. [22]

The New York Times
Singapore Prison Service official spokesperson confirmed his execution in a media statement after his hanging on 26 April 2023.
His family members described him as a helping person who always stood by them, and fellow prisoners described him as a cheerful person.