Lawrence Bishnoi Age, Girlfriend, Family, Biography & More
Quick Info→
Religion: Hinduism
Age: 30 Years
Hometown: Ropar, Punjab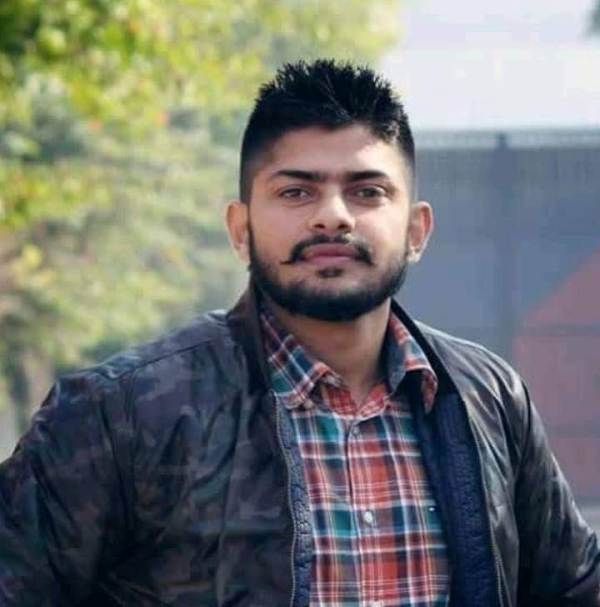 Bio/Wiki
Profession
Gangster
Famous for
• Being involved in the murder of Punjabi singer Sidhu Moosewala in 2022
• Threatening to kill Salman Khan in 2018 for blackbuck hunting
Physical Stats & More
Height (approx.)
in centimeters- 170 cm
in meters- 1.70 m
in feet & inches- 5' 7"
Eye Colour
Black
Hair Colour
Black
Personal Life
Date of Birth
Source 1: 22 February 1992 (Saturday) [1]

Aaj Tak
Source 2: 12 February 1993 (Friday) [2]

The Tribune
Source 3: 12 February 1992 (Wednesday) [3]

Pune Mirror
Age (as of 2022)
Source 1: 30 Years
Source 2: 29 Years
Source 3: 30 Years
Birthplace
Source 1: Fazilka, Punjab
Source 2: Duttaranwali village, Abohar Tehsil, Firozpur district, Punjab, India.
Zodiac sign
Aquarius
Nationality
Indian
Hometown
Fazilka, Punjab
School
• Sachkhand Convent school, Abohar
• DAV school, Sector 15 (2007-2009)
College/University
• Panjab University, Chandigarh
• DAV College, Chandigarh
Educational Qualification
• Bachelor of Law [4]

The Tribune
• BA [5]

The Times of India
Religion
Hinduism

Caste
Bishnoi [6]

The Indian Express
Address
Reportedly, he resided in hostel no. 4 in Panjab University and Sector 4, Panchkula.
Tattoo
He has a tattoo of Hanuman inked on his right hand. [7]

The Times of India

Controversies
• Bishnoi's threat to Salman Khan:
In 2018, while Bishnoi was being taken to the court, he said that he would kill Salman Khan in Jodhpur in connection to the black buck hunting case. While saying this, many police personnel were present there. Lawrence wanted to take revenge from Salman Khan because he belongs to Bishnoi community that is very concerned about the deers. [8]

ABP NEWS - YouTube

• Phone brought to jail:
In 2021, he was presented in front of the court because he brought a mobile phone with him to the jail. The phone was caught by the jail management. It was also reported that he used to conduct murders from jail by using WhatsApp. [9]

The Times of India

• Link with Sushil Kumar:
In 2021, he was involved in a controversy when his name was linked to Sushil Kumar in the murder case of Sagar. It was reported that Sudhil Kumar was backing up Bishnoi gang. [10]

Hindustan Times

• Sandeep Nangal's murder:
Reportedly, in 2022, he was involved in a controversy when his group took responsibility for killing Kabaddi player Sandeep Nangal. In a social media post, they wrote,
Yesterday, we sent Sandeep Nangal Ambian to hell and his fault was that he cheated our group. He got his work done and then went abroad. We have killed him because it was necessary.
Later, it was reported that the news was fake. [11]

PTC News

• Sidhu Moosewala Murder:
In 2022, he attracted controversy when he and Goldy Brar took responsibility of killing singer Sidhu Moosewala. [12]

The Tribune

• Bishnoi Group:
Many members of the group run by Lawrence Bishnoi were arrested and encountered by the police in connection to murders and extortion.

• Sukhdool Singh Murder:
In 2023, Lawrence Bishnoi and gangster Jaggu Bhagwanpuria took responsibility for the murder of Sukhdool Singh, a Khalistani terrorist who was shot dead in Canada in the same year. Lawrence and Jaggu claimed the responsibility for the murder through Facebook posts which they posted separately. As per Bishnoi's post, the murder was carried out in retaliation for the killings of the singer Gurlal Brar, Youth Akali Dal leader Vicky Middukhera, and kabbadi player Sandeep Nagal.

• Attack at Grewal's Residence:
On 25 November 2023, a series of gunshots were fired at the house of Punjabi singer Gippy Grewal in White Rock, Canada. Following the incident, Lawrence Bishnoi reportedly claimed responsibility for the attack and posted a message on Facebook, asserting that the Bishnoi gang was behind it. The post contained threats directed not only at Grewal but also at Salman Khan, cautioning him against relying on Dawood Ibrahim for protection. Bishnoi's post warned of another imminent attack on Gippy and Salman. [13]

Firstpost

Relationships & More
Marital Status
Unmarried
Family
Wife/Spouse
N/A
Parents
Father- Lavinder Singh (policemen)
Mother- Sunita (homemaker)
Siblings
Brother- Anmol Bishnoi (Boxer)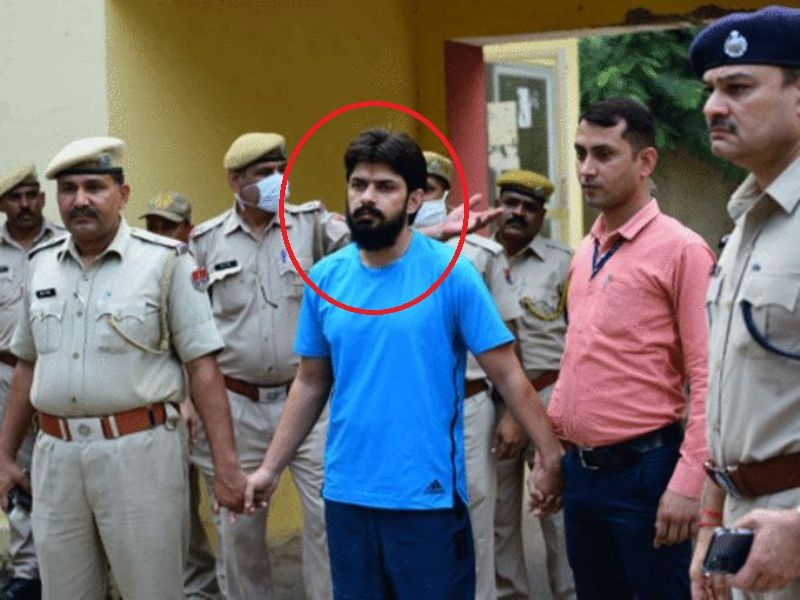 Some Lesser Known Facts About Lawrence Bishnoi
Lawrence Bishnoi is an Indian gangster who is known for being a part of the murder of Punjabi singer Sidhu Moosewala in 2022 and threatening to kill Salman Khan in 2018 for blackbuck hunting.
He was born in a Punjabi family, but his mother named him Lawrence (Lawrence is a Christian name that means shining) because he had fair skin when he was born. When he was a child, he was fondly called 'Milky' because of his bright colour complexion. His father worked as a police constable, but later left the job and started doing farming. Reportedly, he possesses ancestral land worth about Rs. 7.20 crores. [14]

Dainik Bhaskar
He was interested in sports since childhood. While studying in college, he used to practice wrestling in an akhara behind Sukhna Lake, Chandigarh. [15]

The Indian Express
While he was in college, he was a student leader of the Student Organisation of Panjab University (SOPU). He fought the elections for the college president, but could not win the elections, which led to rivalry between him and the opposition party. Once, he open fired on the opposite group, because of which, a case was registered against him in 2011.
Reportedly, gangster Jaggu Bhagwanpuri is Bishnoi's guru.
In 2010, while giving an exam, he was caught copying from a chit. When the invigilator tried to take away his answer sheet, he jumped out of a window from the first story building along with his answer sheet. In an interview, his teachers said that he was an aggressive student who would often get into heated arguments with them. When he was arrested for open firing in college, he appeared for exams, where he was brought handcuffed to the examination centre.
In 2015, he escaped Punjab police when they were taking him to present in the court. He went to Nepal and returned back to Punjab with weapons. After a few months, he was again caught by police.
In 2018, his mother, Sunita filed nomination papers for sarpanch elections 2018.
In 2019, one of the members of Bishnoi's group, Ankit Bhadu, was encountered by the police in Zirakpur who had held a girl hostage not to get arrested by the police. [17]

Business Standard
In 2020, a close aide of Bishnoi and Goldy Brar, Gurlal Brar was murdered by Gurlal Singh Bhalwan. After a few months after his murder, Gurlal Singh Bhalwan was killed by Bishnoi and Goldy Brar as an act of revenge for the death of Goldy Brar's cousin, Gurlal Brar.
In 2020, he filed a petition in Chandigarh district court to handcuff him when taken to court or any other place so that he would remain safe from fake police encounters. [18]

The Indian Express
In 2021, he was brought to Jaipur for interrogation due to a threat call made to a city-based businessman. His accomplice Sampat Nehra, revealed that Bishnoi had asked him to make a WhatsApp call to demand protection money of Rs 1 crore from the businessman. [19]

The New Indian Express
In 2021, the henchmen of Bishnoi, Vicky Middukhera, was killed in a gang war in Mohali after being shot with fifteen bullets.
In 2021, it was reported that Bishnoi was trying to make inroads into Delhi through his close associate Sandeep because he himself was in jail. They were trying to expand their network.
In 2021, Manju Arya aka Meenu, the lady aide of the Bishnoi group was arrested by the police.
A few hours after Sidhu Moosewala's death, Goldy Brar and Bishnoi took responsibility for his murder. In a social media post, they wrote,


Today, Moosewala was killed in Punjab, I, Sachin Bishnoi, Lawrence Bishnoi take the responsibility. It's our work. Moosewala's name surfaced in our brother Vikramjit Singh Middukhera and Gurlal Brar's murder, but the Punjab Police did not take any action against him. We also came to know that Moosewala was also involved in the encounter of our associate Ankit Bhadu. Moosewala was working against us. Delhi Police had taken his name but Moosewala used his political power and saved his skin each time."
On 30 May 2022, when police started investigating Bishnoi in connection to Moosewala's murder, he filed a petition in which he stated that he was afraid of the fake encounter by the police and wanted protection, but the court denied his plea. [20]

Hindustan Times
He describes himself as a devotee of Bhagat Singh. He claims that he does social service in a different style and is often seen wearing shirts with Bhagat Singh's photo printed on it.
It was reported that there were more than 150 Facebook accounts in his name. All these Facebook accounts had one common thing in their bio 'Respect Girls.'
At the age of 29, he had committed more than fifty crimes.
As of 2022, he was lodged in Delhi's Tihar jail.
He is also known as a 'Supari-king' by many media houses.
In March 2023, in an interview with a Hindi news channel, he revealed many facets of his criminal activities, from Salman Khan's blackbuck case to Sidhu Moosewala's murder.