Jiddu Krishnamurti Age, Death, Wife, Children, Family, Biography & More
Quick Info→
Hometown: Madras Presidency, British India
Age: 90 Years
Father: Jiddu Narayaniah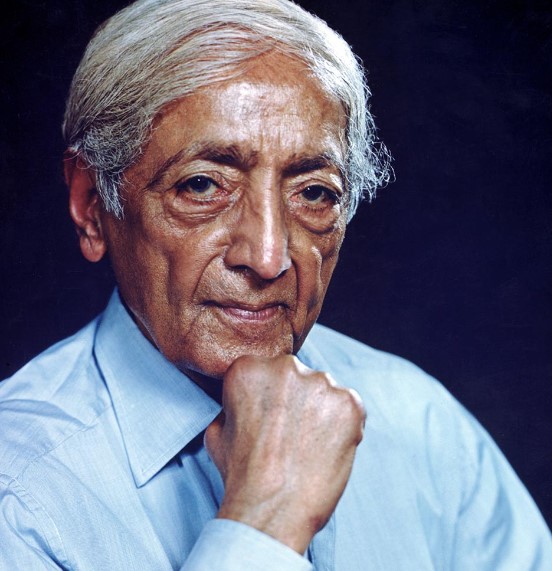 Bio/Wiki
Nickname
J Krishnamurty [1]

Legit Eye
Real name/Full name
Jiddu Krishnamurti
Earned name
Krishnaji
Professions
• Philosopher
• Author
• Public speaker
Known for
Being an Indian spiritual leader, who learned about theosophy from Annie Besant, a British social reformer. Annie believed that Krishnamurti was the future "World Teacher," a special person who would bring worldwide enlightenment.
Physical Stats & More
Eye Colour
Black
Hair Colour
Salt and Pepper
Career
Notable Works
• At the Feet of the Master (1910)
• The Kingdom of Happiness (1928)
• The Pool of Wisdom (1928)
• The First and Last Freedom (1954)
• Commentaries on Living (1956–1960)
• Freedom from the Known (1969)
• Krishnamurti's Notebook (1976)
• Krishnamurti's Journal (1982)
• Krishnamurti to Himself (1987)
Influenced By
Annie Besant, Helena Blavatsky, Charles Webster Leadbeater, Aldous Huxley, and Petar Danov
Personal Life
Date of Birth
11 May 1895 (Saturday)
Birthplace
Madanapalle, Madras Presidency, British India
Date of Death
17 February 1986
Place of Death
Ojai, California, U.S.
Age (at the time of death)
90 Years
Death Cause
Pancreatic Cancer [2]

The New York Times
Zodiac sign
Taurus
Signature
Nationality
Indian
Hometown
Madanapalle, Madras Presidency, British India
College/University
Paris-Sorbonne University
Educational Qualification
After trying multiple times to get into university, he decided to stop pursuing higher education. Instead, he focused on learning foreign languages and became quite skilled in speaking several of them.
Religious Views
According to Krishnamurti:
"What we call religion is merely organized belief, with its dogmas, rituals, mysteries and superstitions. Each religion has its own sacred book, its mediator, its priests and its ways of threatening and holding people."

"Most of us have been conditioned to all this, which is considered religious education; but this conditioning sets man against man, it creates antagonism, not only among the believers, but also against those of other beliefs."

"Though all religions assert that they worship God and say that we must love one another, they instill fear through their doctrines of reward and punishment, and through their competitive dogmas they perpetuate suspicion and antagonism." [3]

Good Reads
Caste
Brahmin [4]

Swarajya Magazine
Food Habit
Vegetarian [5]

Los Angeles Times
Controversy
In the 1970s, Krishnamurti's strong connections with the Rajagopal's began deteriorating, leading him to take Rajagopal to court. He aimed to regain property, funds, and rights to his works that were in Rajagopal's control. The legal process began in 1971 and lasted for many years, involving various complaints. During the court procedure, some belongings were returned to Krishnamurti while he was alive, and in 1986, after his death, the remaining issues were settled between the parties. [6]

Osho News
Relationships & More
Marital Status (at the time of death)
Unmarried
Affairs/Girlfriends
Helen Knothe (American author) (1920 - mid 1920s)


Rosalind Williams (wife of Rajgopal) (1932 - 1950)

Family
Wife/Spouse
N/A
Parents
Father- Jiddu Narayaniah (an employee with British administration)
Mother- Sanjeevama

Siblings
Brothers- He was one of his eleven siblings, six of whom survived into adulthood.
• Jiddu Nityananda

• Dr Jiddu Sivaram
• Jiddu Sadanand
Sister- His one sister died in 1904.
Relative
Annie Besant (adoptive parent)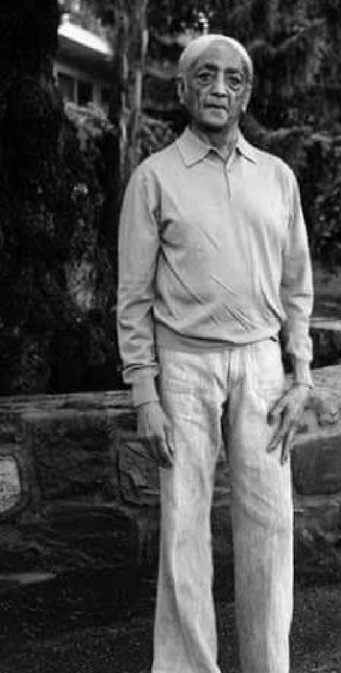 Some Lesser Known Facts About Jiddu Krishnamurti
Krishnamurti was an Indian philosopher, writer, and speaker who initially pursued a spiritual role but later dedicated his life to sharing his thoughts and ideas on topics like understanding the mind and not relying on spiritual or religious authorities. He authored several books and gave many speeches that were published in various languages and formats. Krishnamurti's followers run several schools worldwide based on his educational ideas and share his works.
The exact date of Krishnamurti's birth remains uncertain due to conflicting sources. Mary Lutyens, a British author, suggested his birthdate as 11 May 1895, while Christine Williams noted varying claims from 4 May 1895 to 25 May 1896. Krishnamurti himself used a horoscope to calculate his birth date but remained sceptical. He was born in a Telugu-speaking Brahmin family. Krishnamurti had a loving relationship with his mother Sanjeevamma, who died when he was ten.
In 1903, Krishnamurti's family moved to Cudappah due to his earlier bout with malaria. He suffered from the disease on and off for many years. He was a sensitive and fragile child who often seemed not very sharp, and he used to face harassment from teachers and his father. When he was eighteen, he wrote about seeing his deceased sister and mother in his memories and dreams.
According to him, he always felt a connection to nature from a young age. In 1907, his father retired from British employment, and the family moved to the headquarters of the Theosophical Society in Adyar. Krishnamurti's father got a job there as a clerk. His family was vegetarian, and Krishnamurti had been a vegetarian since birth. He strongly opposed eating meat for moral and spiritual reasons.
In April 1909, Krishnamurti met Charles Webster Leadbeater, who believed Krishnamurti had special insight. Leadbeater noticed Krishnamurti's remarkable aura and thought he could become a spiritual teacher. Leadbeater saw him as a potential "vehicle" for a spiritual being called the Lord Maitreya, according to Theosophical beliefs. Initially, Krishnamurti was seen as vague and not very bright; however, later, Leadbeater and others in the Theosophical Society started educating and preparing him for his expected role as a spiritual leader. Krishnamurti and his brother were privately tutored and exposed to a wealthy lifestyle in European high society. Despite his past struggles in school, he quickly learned English and started to speak and write well at the age of fourteen.
During this time, Krishnamurti grew very close to Annie Besant and saw her as a mother figure. His father initially agreed to Besant taking legal care of Krishnamurti, but as people's attention focused on his son, his father's role became less prominent. In 1912, his father went to court to undo the guardianship arrangement with Besant. However, after a long legal struggle, Besant ended up having custody of both Krishnamurti and his brother, Nitya. With this separation from their family and home, Krishnamurti and his brother became more reliant on each other and used to travel together in the following years.
In 1911, the Theosophical Society created a group called the 'Order of the Star in the East' (OSE) to get ready for the World Teacher's arrival. Krishnamurti was chosen to lead it, and the other important members of the Theosophical Society got different positions. This group had an open membership, and people who believed in the idea of the World Teacher could join this group. However, some controversies erupted, both inside and outside the Theosophical Society soon after its formation. Many Hindus and the Indian media also got involved in the controversy.
Mary Lutyens, a biographer, claimed in one of her writings that Krishnamurti used to believe that he would become the World Teacher with the right spiritual guidance. Leadbeater and others planned his daily routine, which included exercise, learning various subjects, religious teachings, yoga, meditation, and lessons on how to behave in British society. Leadbeater secretly taught Krishnamurti mystical things. Even though he was good at sports, formal schooling was tough for Krishnamurti, and he struggled academically. He gave up trying to go to university after a few failed attempts. He learnt different languages and could speak them quite well. The Theosophists carefully shaped his public image to make him seem serious, knowledgeable, and detached. These qualities remained with him throughout his life. He had a kind of magnetic presence that inspired respect. However, as he grew up, he started to rebel and feel emotional ups and downs. Soon, he started disliking the strict plan for his life, and he was not comfortable with all the attention. Sometimes, he even questioned the future that was being decided for him.
In April 1911, Krishnamurti and Nitya moved to England. During this trip, Krishnamurti spoke publicly for the first time to members of the OSE in London. Soon after reaching England, he began writing articles, which soon began appearing in the Theosophical Society's booklets and magazines linked to the OSE. From 1911 to 1914, he, along with his brother, Nitya, travelled to different European countries with Theosophist companions. During this time, he was financially assisted by Mary Melissa Hoadley Dodge, an American who lived in England.
After World War I, Krishnamurti began delivering lectures and had discussions around the world as the Head of the OSE. His brother Nitya, who was now the Organizing Secretary of the Order, accompanied him. Krishnamurti continued writing while focusing on the work of the Order and its members. Although he was initially witnessed as a hesitant speaker, he grew more confident and improved his delivery over time.
In 1921, Krishnamurti fell in love with Helen Knothe, a 17-year-old American author connected to the Theosophists. However, he realized that his responsibilities and expected life purpose made it difficult for him to have normal relationships. Their relationship faded away by the mid-1920s.
In 1922, Krishnamurti and Nitya travelled from Sydney to California. They stayed in a cottage in the Ojai Valley, hoping the climate would help Nitya's tuberculosis. Nitya's poor health worried Krishnamurti. Soon, they met Rosalind Williams, an American, in Ojai, who became close to them and had a big role in Krishnamurti's life. This was the first time they were without their Theosophical Society supervisors. They liked staying in the Ojai Valley. Later, Krishnamurti's supporters bought a cottage and land there for them, and it became Krishnamurti's home.
In August and September 1922, Krishnamurti had a life-changing experience in Ojai. Reportedly, some people describe it as a spiritual awakening or mental and physical change. This change included a three-day spiritual experience and a longer-lasting condition called "the process." This condition came back often until his death. According to some witnesses, this spiritual awakening started on 17 August 1922, when Krishnamurti felt a sharp pain in his neck, and he got worse with more pain, loss of appetite, and sometimes talking strangely for two days. He seemed unconscious, but he said he was aware and had a special experience. On the third day, the symptoms and experience grew stronger, ending with a feeling of peace. Thereafter, the process continued in September and October. It happened almost every night with different pain, discomfort, and sometimes he acted like a child or lost consciousness. According to some spiritual scholars, these experiences were called "the benediction," "the immensity," or "the otherness."
Soon, the rumours about Krishnamurti's mystical experiences began spreading like fire. During this time, the Theosophical Society Convention of 1925 was planning for its 50th anniversary celebrations and these rumours were at their highest point. People started expecting something significant to happen at the convention. While people began admiring Krishnamurti more and more; however, he was becoming uncomfortable with all the attention. At the same time, important members of the Theosophical Society were trying to position themselves well in relation to the anticipated Coming. Reportedly, various big organisations started claiming the spiritual progress of Krishnamurti, and these claims lead to disagreements. These internal political problems made Krishnamurti feel more distant from the Theosophical Society.
During this time, Nityananda's health problems started appearing again. On 13 November 1925, at the age of 27, Nitya died in Ojai because of complications from the flu and tuberculosis. Even though Nitya had been sick, his death was unexpected, and it greatly shook Krishnamurti's faith in Theosophy and the leaders of the Theosophical Society. They had reassured Krishnamurti about Nitya's health. Krishnamurti started believing that Nitya was vital for his life's purpose and would not be allowed to die. Later, this belief was shared by Annie Besant and those around Krishnamurti in their writings. Nitya was the last connection to his family and childhood. Nitya was his best friend and companion, and his death affected Krishnamurti deeply. Reportedly, some people believed that Krishnamurti seemed broken by the demise of his brother; however, after 12 days, he appeared peaceful, bright, and free of emotion. It is believed that there was no sign of what he had gone through.
Krishnamurti's new ideas and thoughts kept growing over the next few years. He started using different words and phrases, not the Theosophical ones that he used before. In 1929, according to him, he reached a turning point. He refused to continue with the Order of the Star, even when Leadbeater and Besant tried to convince him.
In 1929, during a meeting at the annual Star Camp in the Netherlands, Krishnamurti dissolved the Order of the Star. Soon, many Theosophists turned against him after this including Leadbeater, who believed that the plan went wrong. According to Krishnamurti, he rejected organized beliefs, gurus, and the teacher-follower relationship as he wanted to help the people to be totally free. He never clearly said that he was not the World Teacher, but he often said it did not matter and gave unclear answers.
Reportedly, Krishnamurti's way of thinking changed even before he dissolved the Order of the Star. People who admired him found it hard to understand these changes. Some of them, like Besant and Emily (Mary Lutyens' mother), were confused by his new ideas, the words he used, and his announcements. Later, despite leaving the Theosophical Society's teachings and practices, he still had good relationships with some of its members and ex-members.
Krishnamurti then gave up his roles in the groups connected to the Order including the Theosophical Society. He also returned the money and property that were given to the Order including a castle and land. From 1930 to 1944, he delivered speeches and published writings through the "Star Publishing Trust" (SPT). Ojai, California, was the new centre for this work. Krishnamurti began living in a house called Arya Vihara in Ojai with Rajagopal and Rosalind Williams (Rajagopal's wife). Krishnamurti and Rajagopal were good friends; however, Krishnamurti fell in love with Rosalind. Reportedly, Krishnamurti had a romantic relationship with Rosalind for around 25 years. During the 1930s, he travelled to different countries to deliver and publish his philosophical writings. During this time, he met Aldous Huxley, who became his close friend.
Krishnamurti and Rosalind had a hidden romantic relationship that started in 1932. This relationship continued until the 1950s and gradually faded away due to ongoing disagreements including Rosalind's concerns about Krishnamurti's feelings for Nandini Mehta. However, it's difficult for many to accept the truth about the three secret and illegal abortions that Rosalind had, ending pregnancies of children fathered by Krishnamurti. The situation involved lies, blame, and emotional distress for all those involved in the 1950s. [7]

Prem Rawat
During World War II, Krishnamurti stopped appearing in public for about four years. He lived and worked on a farm in Ojai. He resumed his teachings in 1944 and started "Krishnamurti Writings Inc." (KWINC), the successor organisation to the "Star Publishing Trust" to share his teachings. Later, he continued delivering public speeches all around the world while meeting prominent people including physicists and religious leaders.
According to him, he was concerned about how people would understand his teachings after he died. He once narrated in one of his writings that he did not want anyone to understand him completely or act like his successor. Reportedly, a few days before he died in 1986, he claimed in front of his followers that people had not truly understood his experience and what he wanted to teach. He believed that after he was gone, his special insight would be gone too.
After World War II, Krishnamurti had the chance to meet important people in India including Prime Minister Jawaharlal Nehru. In the early 1960s, he became friends with physicist David Bohm, who shared similar thoughts about the nature of the world and human society. In the 1970s, Krishnamurti had several meetings with the then-Indian Prime Minister Indira Gandhi, and during these meetings, they engaged in deep and serious conversations.
Krishnamurti passed away at the age of 90 due to pancreatic cancer on 17 February 1986. His health began deteriorating about nine months before his death when he started feeling very tired. In October 1985, he travelled from England to India and suffered from exhaustion, fever, and weight loss. After his last speeches in Madras, he returned to Ojai, where medical tests revealed he had pancreatic cancer. Soon after knowing that the disease could not be treated, he spent his final days at his Ojai home, where he was cared for by his friends and professionals. He remained clear-minded until he died on 14 February 1986. As per his wishes, no memorial service was held after his death, and his ashes were divided and spread in Ojai, India, and England.
In 1987, the Government of India issued a postal stamp in his name to honour his contributions to the field of philosophy.
Krishnamurti founded many schools in India, England (Brockwood Park School), and California (Oak Grove School). According to him, he had educational aims including a global perspective, a concern for humanity and the environment, and a religious spirit with a scientific temper. The Krishnamurti Foundations, established in the 1960s, oversee seven schools worldwide.
During his world tours, Krishnamurti met with prominent religious figures in India and was highly respected. He influenced many individuals including George Bernard Shaw, the Dalai Lama, Aldous Huxley, and others. His teachings remain popular even after his death along with his books, audio, video, and digital materials. The official Foundations maintain his archives, promote teachings in various languages, develop websites, and organize events globally. His ideas also inspired a song called "Imprint of Pleasure."