Vikram Sarabhai Death, Age, Girlfriend, Wife, Family, Biography & More
Quick Info→
Hometown: Ahmedabad, India
Age: 52 Years (At The Time Of Death)
Girlfriend: Kamla Chowdhry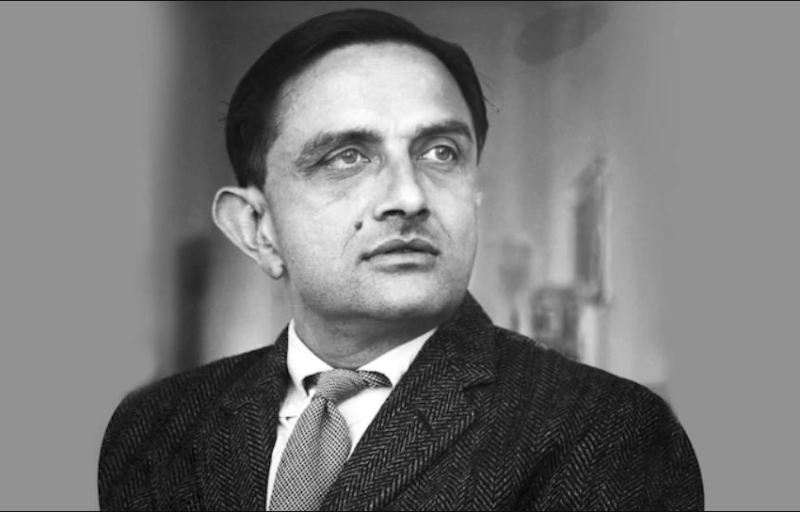 Bio/Wiki
Real name/Full name
Vikram Ambalal Sarabhai [1]

ISRO
Names earned
Father of the Indian space program [2]

ISRO, The renaissance man of Indian science [3]

Google Books-Vikram Sarabhai: A Life
Profession(s)
Cosmic Ray Scientist, Astrophysicist, Industrialist
Famous for
Founding Indian National Committee for Space Research (INCOSPAR) in 1962 (which was superseded by the Indian Space Research Organisation (ISRO) in 1969)
Career
Institutions established
• Physical Research Laboratory (PRL), Ahmedabad (1947)
• Ahmedabad Textile Industry's Research Association (ATIRA) (1947)
• Darpana Academy of Performing Arts (1949)
• Indian Institute of Management (IIM), Ahmedabad (1961)
• Indian National Committee for Space Research (INCOSPAR) (1962) (which was superseded by the Indian Space Research Organisation (ISRO) in 1969)
• Vikram Sarabhai Space Centre, Thiruvananthapuram (1962)
• Thumba Equatorial Rocket Launching Station (TERLS) (1963)
• Space Applications Centre, Ahmedabad (1972)
• Community Science Centre (later renamed as Vikram A. Sarabhai Community Science Centre (VASCSC), Ahmedabad

Positions held
• President of the Physics section, Indian Science Congress (1962)
• President of the General Conference of the I.A.E.A., Vienna (1970)
• Chairman of the Atomic Energy Commission of India (1966–1971)
• Vice-President, Fourth UN Conference on 'Peaceful uses of Atomic Energy' (1971)
• Founder and Chairman (1963–1971), Space Applications Centre
Awards, Honours, Achievements
• Shanti Swarup Bhatnagar Award (1962)
• Padma Bhushan (1966)
• Padma Vibhushan (1972)
• The International Astronomical Union renamed a lunar crater, Bessel A, as Sarabhai crater in 1973.
Personal Life
Date of Birth
12 August 1919 (Tuesday)
Birthplace
Ahmedabad, India
Date of Death
30 December 1971
Place of Death
Halcyon Castle, Kovalam in Thiruvananthapuram, Kerala, India
Note: His body was cremated in Ahmedabad.
Age (at the time of death)
52 Years
Death Cause
Cardiac Arrest [4]

India Today
Zodiac sign
Leo
Nationality
Indian
Hometown
Ahmedabad, India
School
Homeschooled at The Retreat, Shahibaug, Ahmedabad, using montessori method of education
College/University
• Gujarat Arts & Science College, Ahmedabad, India
• St John's College, University of Cambridge, England
• University of Cambridge, England
Educational Qualification(s)
• Undergraduation in physics and mathematics [5]

Connect
• Tripos in Natural Sciences at St John's College, University of Cambridge
• PhD in cosmic rays and space sciences for his thesis 'Cosmic ray investigations in tropical latitudes.' [6]

Jagran Josh
Religion/Religious Views
Jainism [7]

The Times of India

Note: His ancestors belonged to the Dasa Srimali Jain community. [8]

Google Books- Vikram Sarabhai: A Life
Address
The Retreat, Shahibaug, Ahmedabad
Relationships & More
Marital Status (at the time of death)
Married
Affairs/Girlfriends
Kamla Chowdhry (a popular Indian educator) [9]

The Times of India

Marriage Date
September, 1942
Family
Wife/Spouse
Mrinalini Vikram Sarabhai (a celebrated Indian classical dancer, choreographer and instructor)

Children
Son- Kartikeya Sarabhai (environmental educator)

Daughter- Mallika Sarabhai (classical dancer and actress)

Parents
Father- Ambalal Sarabhai (an industrialist, philanthropist, and institution builder)

Mother- Saraladevi Sarabhai

Siblings
Brother- 2
• Suhrid Sarabhai
• Gautam Sarabhai (industrialist and businessman)

Sister- 5
• Mridula Sarabhai (independence activist and politician)

• Bharati Sarabhai
• Leena Sarabhai
• Gita Sarabhai

• Gira Sarabhai (architect)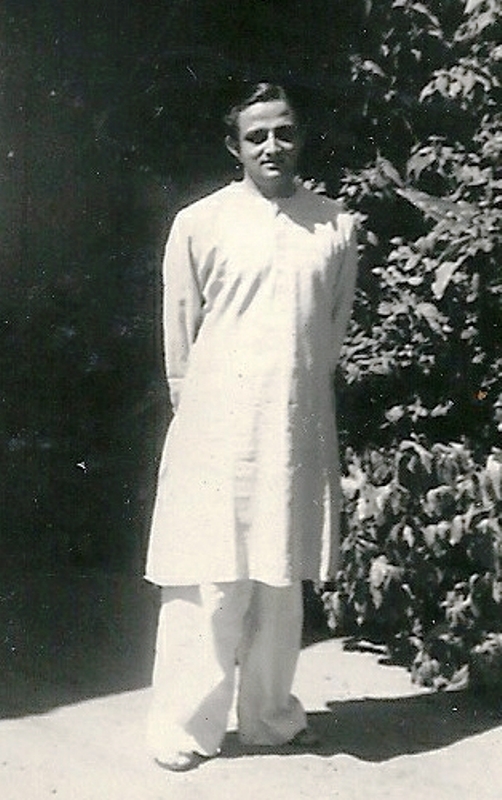 Some Lesser Known Facts About Vikram Sarabhai
Vikram Sarabhai was an Indian physicist and astronomer who is known for initiating space research and providing his assistance in the development of nuclear power in India.
Vikram Sarabhai was born into the prominent Indian family 'The Sarabhai family,' which is widely known for their contribution to developmental tasks undertaken by the government of India post its independence.
Vikram's parents had established a Montessori school for their eight kids at home, The Retreat. There were around a dozen teachers; three of them were PhDs, another three of them were graduates from various European universities, and the rest were respected local stalwarts.
After his matriculation, he attended the Gujarat Arts & Science College, Ahmedabad, for two years.
Driven by science since childhood, Vikram, along with two engineers, once made a miniature steam engine with tracks, which was later placed at the Community Science Centre (CSC) in Ahmedabad.

To encourage his passion, his parents set up a full-fledged mechanical workshop with lathes, drills, a foundry, and even an instructor for him.
A family friend of the Sarabhais and popular Indian poet Rabindranath Tagore wrote a letter of recommendation to the authorities of Cambridge University for Vikram Sarabhai for his enrolment into the St Johns College, Cambridge. It said,


He (Vikram Sarabhai ) is a young man with a keen interest in science… He comes from a wealthy cultured family… he is a fit and proper person for admission to the university."

Thereafter, he moved to England, where he pursued Tripos in Natural Sciences. In September 1939, when World War II broke out, Ambalal was in frenzy and he insisted Vikram to come home immediately, but the only matter of concern was the interruption in his studies.
After getting special permission from Cambridge to continue his PhD in cosmic rays and space sciences, under the supervision of the Indian physicist and scientist C.V. Raman at the Indian Institute of Science (IISc), Bangalore, Vikram returned to India. At IISc, he made acquaintance with Homi J. Bhabha.
He published his first scientific paper 'Time Distribution of Cosmic Rays' and presented it to the IISc in 1942.
When Sarabhai and Mrinalini got married in 1942, the Quit India movement had set in. During the movement, Vikram's eldest sister, Mridula, was arrested. Hence, none of the family members could attend the wedding, except Vikram's driver, Lala.
In 1945, he earned a PhD degree for his thesis 'Cosmic ray investigations in tropical latitudes.'
After India's independence in 1947, ATIRA was the first institution that Sarabhai set up in Ahmedabad with an aim to modernize the textile industry in India.
In 1947, he launched a charitable trust, controlled by his family and friends, to establish a research institution near his home in Ahmedabad.
His endeavour led to the establishment of the Physical Research Laboratory (PRL) in Ahmedabad on 11 November 1947.
Vikram Sarabhai, along with other Ahmedabad-based industrialists, made a major contribution in establishing the Indian Institute of Management Ahmedabad (IIMA) on 11 December 1961.
On 11 December 1961, Vikram Sarabhai and Kasturbhai Lalbhai (a celebrated Indian industrialist), with the active support of the Government of India, the Government of Gujarat, Harvard Business School, and various other prominent Indian personalities established the Indian Institute of Management Ahmedabad (IIMA).
In the book "A Book of Memory: Confessions and Reflections (2011)" by the Indian psychoanalyst Sudhir Kakar, it was claimed that Dr. Sarabhai's intimate relationship with Kamla Chowdhry, who headed the psychology division at ATIRA, led to the establishment of the prestigious institute IIMA. [10]

The Times of India Apparently, Kamla Chowdhry, who was a young widow and a friend of Sarabhai's wife, impressed the scientist to such an extent that he offered her a job at ATIRA. Soon after, Vikram and Kamla entered into a relationship that lasted over 20 years. However, the love triangle between Vikram, Kamla, and Mrinalini started making Kamla uncomfortable after which she began considering a job offer from DCM in Delhi. Consequently, Sarabhai used every means at his disposal in pursuance of making Kamla stay in Ahmedabad. The book stated,


To keep Kamla in Ahmedabad, Vikram successfully lobbied the Indian government. Matters were so arranged that the original collaborator for the Ahmedabad institute, University of California, withdrew its offer and was replaced by Harvard Business School. Vikram became IIM's first director. Although officially Kamla was the research director, Vikram never took a major decision in the running of IIM affairs without consulting her."

In reciprocation to the Sudhir Kakar allegations, Sarabhai's daughter, Mallika, claimed that although her father had a long intimate relationship with Kamla, thinking that his dream for a management school in Ahmedabad was just to keep Kamla in the city was an injustice to his visions.
In 1962, he played a pivotal role in the establishment of the Centre for Environmental Planning and Technology University (CEPT University) in Ahmedabad.
In the same year, Vikram Sarabhai met the French astrophysicist Jacques Blamont at the COSPAR (Committee for Space Research) meeting in Washington, where he shared his views on the aspects of education through satellite for a developing country like India with him.

This was the commencement of a friendship that helped India to launch its first rocket.
Internationally regarded as the Father of the Indian space program, Dr. Sarabhai, while emphasizing the importance of a space program, quoted,


There are some who question the relevance of space activities in a developing nation. To us, there is no ambiguity of purpose. We do not have the fantasy of competing with the economically advanced nations in the exploration of the moon or the planets or manned space-flight. But we are convinced that if we are to play a meaningful role nationally, and in the community of nations, we must be second to none in the application of advanced technologies to the real problems of man and society."

After Jawaharlal Nehru was persuaded of the importance of a space programme for a developing country like India by Dr. Sarabhai, in 1962, INCOSPAR was established under the Department of Atomic Energy (DAE) for space science and research.

INCOSPAR assumed the responsibility of setting up India's first rocket launching station, Thumba Equatorial Rocket Launching Station (TERLS), at Thumba, near Thiruvananthapuram. It was set up on the coast of the Arabian Sea mainly because of its closeness to the equator. H.G.S. Murthy was appointed as the first Director of TERLS.
Homi J. Bhabha, who is regarded as the father of India's nuclear science program, assisted Dr. Sarabhai in setting up TERLS. At a local church dedicated to St Mary Magdalene, the Bishop gave away the prayer hall and bishop's room for scientific pursuits of A. P. J. Abdul Kalam and Dr. Sarabhai.

Carefully selected by Dr Sarabhai, young scientists and engineers had been trained in assembling and launching sounding rockets at NASA's Wallops Island launching facility in Virginia, United States. Back then, the rocket parts and payloads were transported to TERLS via bullock carts and bicycles.
After six months of labour, on 21 November 1963, India's first rocket was launched with a sodium vapour payload from TERLS.
In 1966, when Sarabhai assumed the position of chairman at Atomic Energy Commission after Homi J. Bhabha's death in a plane crash. TERLS later became Vikram Sarabhai Space Centre (VSSC).
INCOSPAR grew and became the Indian Space Research Organisation (ISRO) in 1969. At ISRO, Sarabhai started a project for the fabrication and launch of an Indian satellite. Dr. Sarabhai envisioned the achievement of the dual objective of entertainment and education by using satellites to provide television for the half-million villages of India. He intended to telecast a single video channel, and 14 different sound channels on the televisions to bridge the linguistic gaps that divided the nation. In 1975, 4 years after Sarabhai's death, his visions turned into reality when the first Indian satellite, Aryabhata, was put in orbit from a Russian cosmodrome.
In 1965, Nehru Foundation for Development(NFD), a charitable trust dedicated to rural development and environmental awareness, was founded by Vikram Sarabhai.
Padmanabh Joshi, a close associate of the Sarabhai family, once revealed that the seat next to Vikram Sarabhai's seat in the flight was kept vacant and an entire coupe was allotted to him if he travelled by train for security reasons.
The evening before Vikram Sarabhai's death, he had promised Charles Correa, a popular Indian architect who was then working on the Kovalam Palace, a swim in the sea. Thereafter, he had plans to meet a few scientists and leave for Ahmedabad to celebrate New Year's Eve with his family.
In the evening before his death, Vikram Sarabhai had shown no signs of illness.
In the 2007 book 'Vikram Sarabhai – a life,'  Amrita Shah cited chatters of international conspiracy behind the death of Sarabhai. The book quoted Kamla Chaudhary's words,


Vikram had told me that he was being watched by both Americans and Russians."

In 2017, the former Indian space scientist Nambi Narayanan, who was charged with leaking vital defence secrets in 1994, published a biography titled  'Ormakalude Bhramanapadham.' In the book, he alleged that high-rank international personalities were involved in Dr. Sarabhai's death. [13]

The New Indian Express His book reopened a debate into the mysteries veiling the deaths of top scientists of India. In the book, Nambi, a close associate and Sarabhai's junior at ISRO, while talking about Vikram Sarabhai wrote,


A man who had never smoked in his life, a teetotaler… Then how was he led to such a death? Why was the cremation performed without even an autopsy despite the fact the dead man was such a great scientist? All these remained questions."

In 2019, on the occasion of his 100th birth anniversary of Vikram Sarabhai, ISRO announced an award in his name titled 'Vikram Sarbhai Journalism Award in Space Science Technology and Research.'
Apart from Sudhir Kakar book, an Indian web series titled 'Rocket Boys,' which streamed on the SonyLIV app, was produced on the life of Sarabhai and Homi J. Bhabha.
Chandrayaan-2, the second lunar exploration mission developed by ISRO, consisted of a lander named after Vikram Sarabhai. The lander crashed when it deviated from its intended trajectory while attempting to land on 6 September 2019.