13 Best Mind-Twisting Movies You Must Watch (English)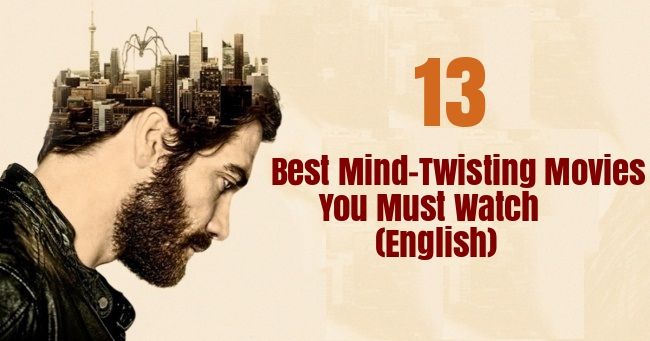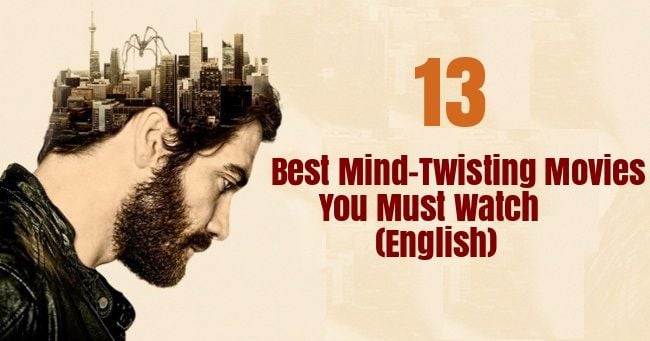 A great twist in a movie leaves you stunned, breathless and desperate to watch it again. Mind bending movies create havoc in your mind with their amazing suspense. The mind-twisting movies ever made are those that stick with you for days after the credits roll. Below mentioned are the 13 best mind twisting movies which are surely going to keep you on your toes and build up the suspense to some of the best endings ever, thereby giving you a sense of action, mystery, and thrill.
1. Fight Club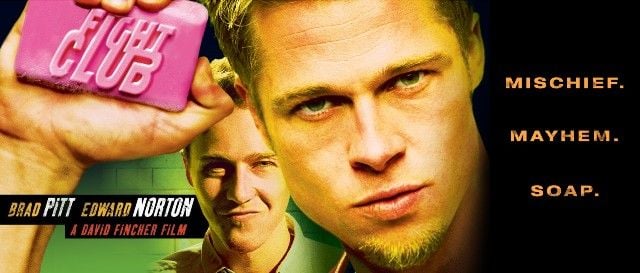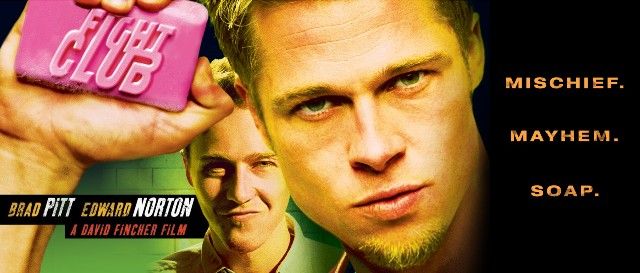 Director: David Fincher
Stars: Brad Pitt, Edward Norton, Meat Loaf, Zach Grenier
Genre: Drama
Plot:
A depressed man (Edward Norton) suffering from insomnia meets a strange soap salesman named Tyler Durden (Brad Pitt) and soon finds himself living in his squalid house after his perfect apartment is destroyed. The two bored men form an underground club with strict rules and fight other men who are fed up with their mundane lives. Their perfect partnership frays when Marla (Helena Bonham Carter), a fellow support group crasher, attracts Tyler's attention.
2. Inception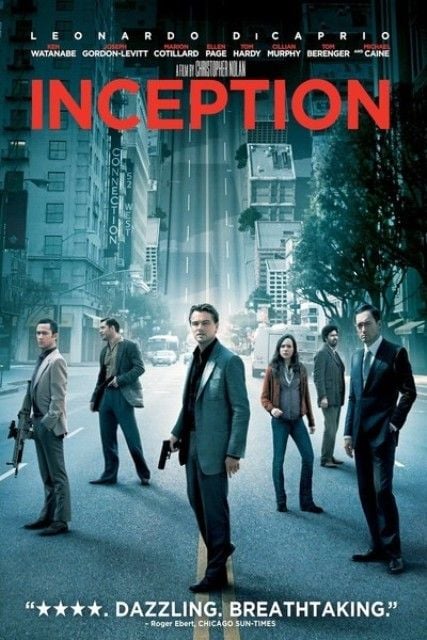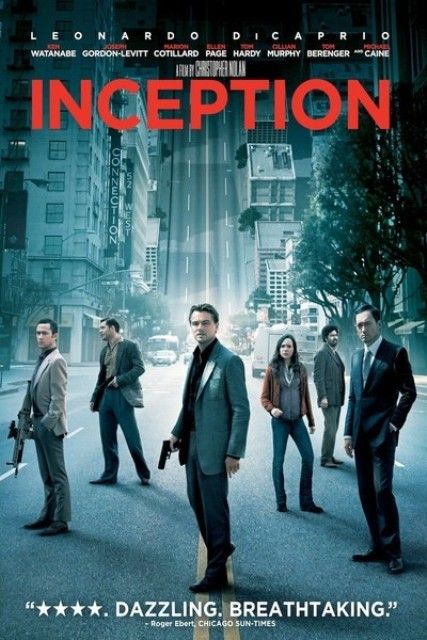 Director: Christopher Nolan
Stars: Leonardo DiCaprio, Joseph Gordon-Levitt, Ellen Page, Ken Watanabe
Genre: Romance, Action, Mystery
Plot:
Dom Cobb (Leonardo DiCaprio) is a thief with the rare ability to enter people's dreams and steal their secrets from their subconscious. His skill has made him a hot commodity in the world of corporate espionage but has also cost him everything he loves. Cobb gets a chance at redemption when he is offered a seemingly impossible task: Plant an idea in someone's mind. If he succeeds, it will be a perfect crime, but a dangerous enemy anticipates Cobb's every move.
3. The Matrix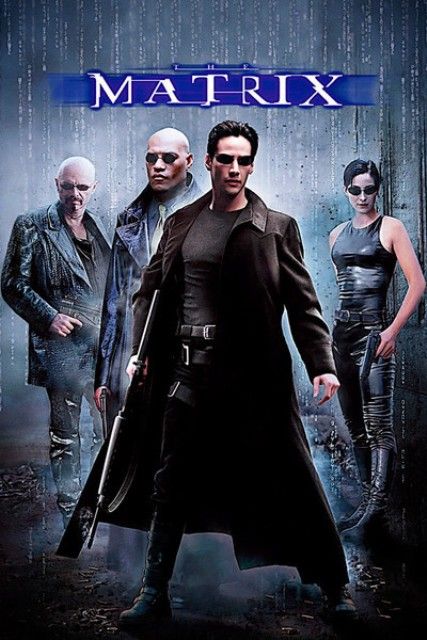 Director: The Wachowski Brothers, The Wachowski Brothers
Stars: Keanu Reeves, Laurence Fishburne, Carrie-Anne Moss, Hugo Weaving
Genre: Sci-Fi, Action
Plot:
Neo (Keanu Reeves) believes that Morpheus (Laurence Fishburne), an elusive figure considered to be the most dangerous man alive, can answer his question — What is the Matrix? Neo is contacted by Trinity (Carrie-Anne Moss), a beautiful stranger who leads him into an underworld where he meets Morpheus. They fight a brutal battle for their lives against a cadre of viciously intelligent secret agents. It is a truth that could cost Neo something more precious than his life.
4. The Silence of the Lambs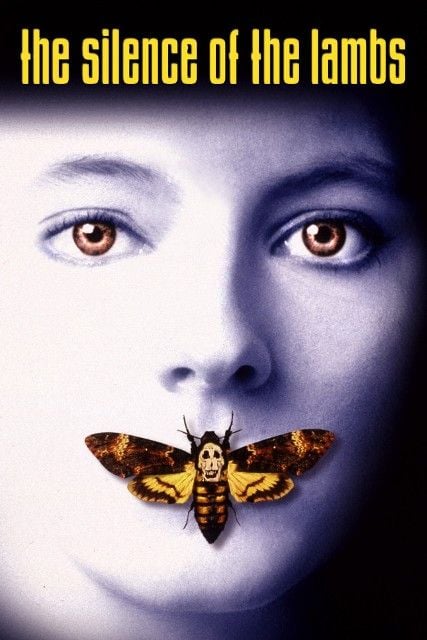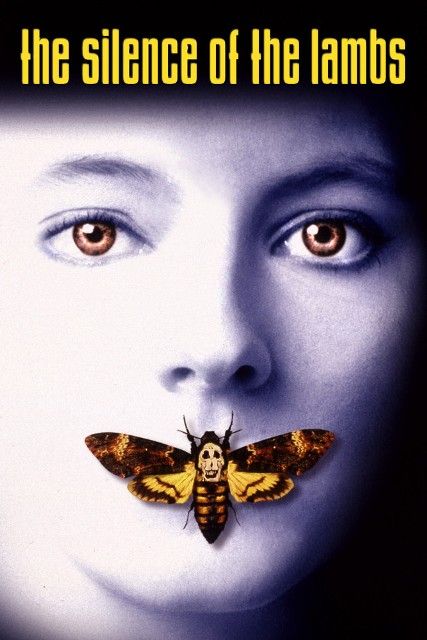 Director: Jonathan Demme
Stars: Jodie Foster, Anthony Hopkins, Lawrence A. Bonney, Kasi Lemmons
Genre: Drama, Thriller, Crime
Plot:
Jodie Foster stars as Clarice Starling, a top student at the FBI's training academy. Jack Crawford (Scott Glenn) wants Clarice to interview Dr. Hannibal Lecter (Anthony Hopkins), a brilliant psychiatrist who is also a violent psychopath, serving life behind bars for various acts of murder and cannibalism. Crawford believes that Lecter may have insight into a case and that Starling, as an attractive young woman, may be just the bait to draw him out.
5. The Usual Suspects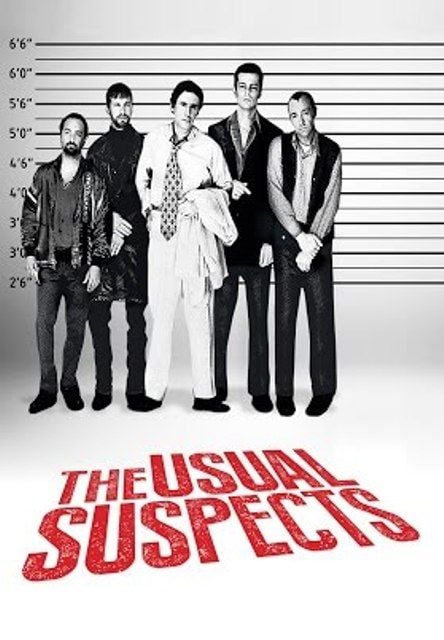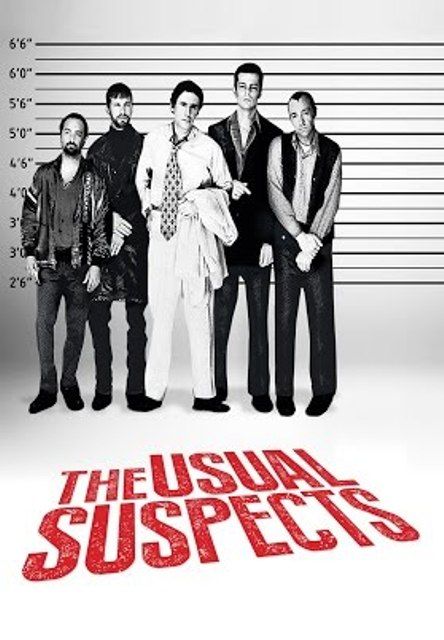 Director: Bryan Singer
Stars: Kevin Spacey, Gabriel Byrne, Chazz Palminteri, Stephen Baldwin
Genre: Drama, Thriller, Crime
Plot:
"The greatest trick the devil ever pulled was convincing the world he didn't exist," says con man Kint (Kevin Spacey), drawing a comparison to the most enigmatic criminal of all time, Keyser Soze. Kint attempts to convince the feds that the mythic crime lord not only exists but is also responsible for drawing Kint and his four partners into a multi-million dollar heist that ended with an explosion in San Pedro Harbor – leaving few survivors.
6. The Prestige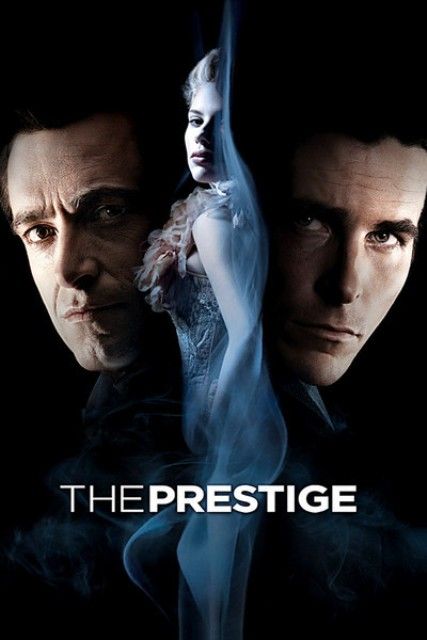 Director: Christopher Nolan
Stars: Christian Bale, Hugh Jackman, Scarlett Johansson, Michael Caine
Genre: Drama, Thriller, Mystery
Plot:
An illusion gone horribly wrong pits two 19th-century magicians, Alfred Borden (Christian Bale) and Rupert Angier (Hugh Jackman), against each other in a bitter battle for supremacy. Terrible consequences loom when the pair escalate their feud, each seeking not just to outwit — but to destroy — the other man.
7. Interstellar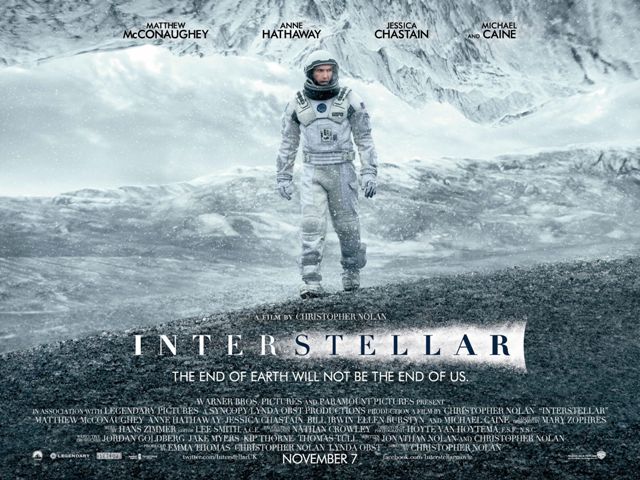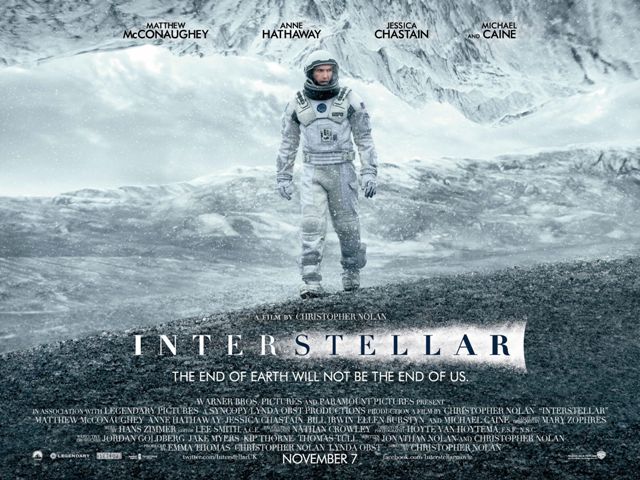 Director: Christopher Nolan
Stars: Matthew McConaughey, Anne Hathaway, Jessica Chastain, Mackenzie Foy
Genre: Drama, Sci-Fi, Adventure
Plot:
In Earth's future, a global crop blight and second Dust Bowl are slowly rendering the planet uninhabitable. Professor Brand (Michael Caine), a brilliant NASA physicist, is working on plans to save mankind by transporting Earth's population to a new home via a wormhole. But first, Brand must send former NASA pilot Cooper (Matthew McConaughey) and a team of researchers through the wormhole and across the galaxy to find out which of three planets could be mankind's new home.
8. Se7en

Director: David Fincher
Stars: Morgan Freeman, Brad Pitt, Kevin Spacey, Andrew Kevin Walker
Genre: Drama, Thriller, Mystery
Plot:
When retiring police Detective William Somerset (Morgan Freeman) tackles a final case with the aid of newly transferred David Mills (Brad Pitt), they discover a number of elaborate and grizzly murders. They soon realize they are dealing with a serial killer (Kevin Spacey) who is targeting people he thinks represent one of the seven deadly sins. Somerset also befriends Mills' wife, Tracy (Gwyneth Paltrow), who is pregnant and afraid to raise her child in the crime-riddled city.
9. Memento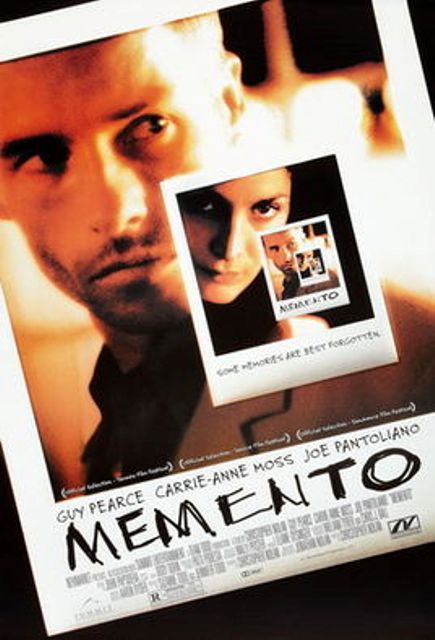 Director: Christopher Nolan
Stars: Guy Pearce, Carrie-Anne Moss, Joe Pantoliano, Mark Boone Junior
Genre: Thriller, Mystery
Plot:
Leonard (Guy Pearce) is tracking down the man who raped and murdered his wife. The difficulty, however, of locating his wife's killer is compounded by the fact that he suffers from a rare, untreatable form of memory loss. Although he can recall details of life before his accident, Leonard cannot remember what happened fifteen minutes ago, where he's going, or why.
10. The Departed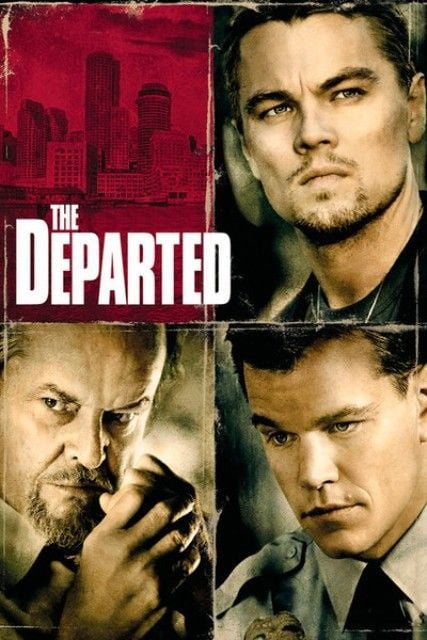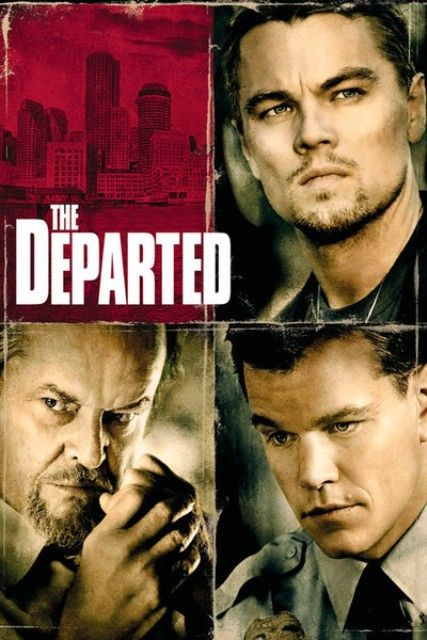 Director: Martin Scorsese
Stars: Leonardo DiCaprio, Matt Damon, Jack Nicholson
Genre: Drama
Plot:
South Boston cop Billy Costigan (Leonardo DiCaprio) goes undercover to infiltrate the organization of gangland chief Frank Costello (Jack Nicholson). As Billy gains the mobster's trust, a career criminal named Colin Sullivan (Matt Damon) infiltrates the police department and reports on its activities to his syndicate bosses. When both organizations learn they have a mole in their midst, Billy and Colin must figure out each other's identities to save their own lives.
11. Psycho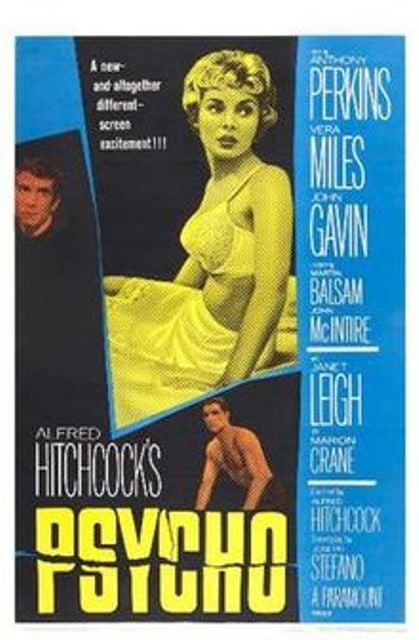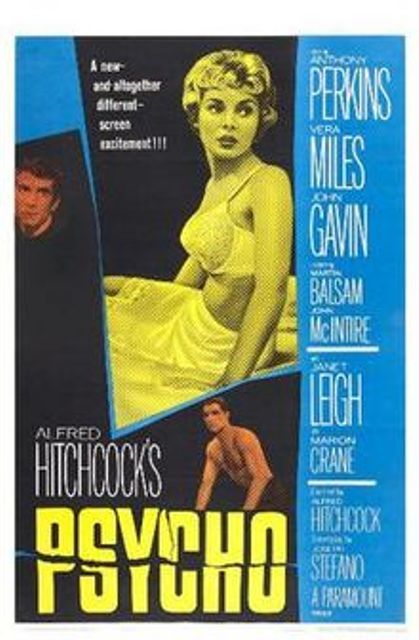 Director: Alfred Hitchcock
Stars: Anthony Perkins, Janet Leigh, Vera Miles, John Gavin
Genre: Thriller, Mystery, Horror
Plot:
Phoenix secretary Marion Crane (Janet Leigh), on the lam after stealing $40,000 from her employer in order to run away with her boyfriend, Sam Loomis (John Gavin), is overcome by exhaustion during a heavy rainstorm. Traveling on the back roads to avoid the police, she stops for the night at the ramshackle Bates Motel and meets the polite but highly strung proprietor Norman Bates (Anthony Perkins), a young man with an interest in taxidermy and a difficult relationship with his mother.
12. Rear Window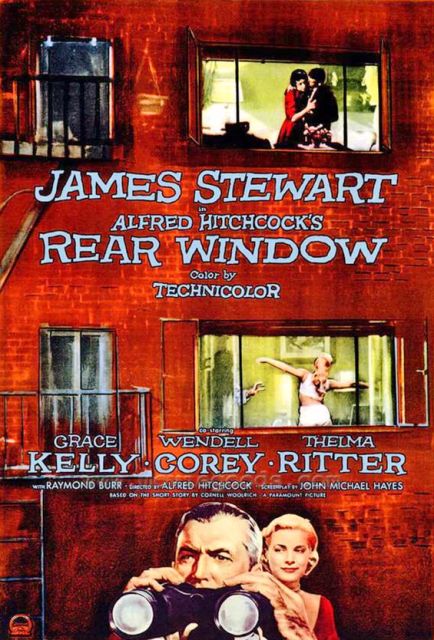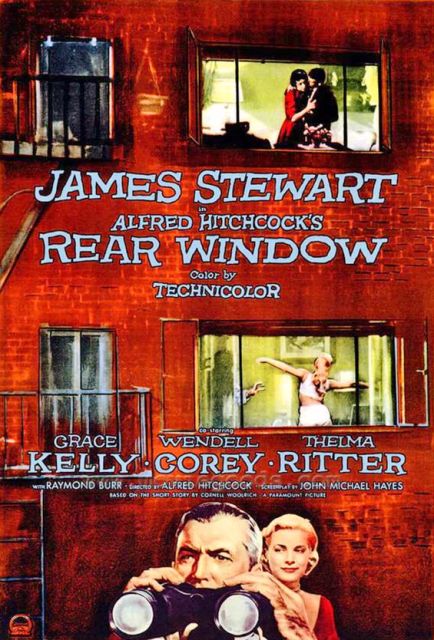 Director: Alfred Hitchcock
Stars: James Stewart, Grace Kelly, Wendell Corey, Thelma Ritter
Genre: Thriller, Mystery
Plot:
A newspaper photographer with a broken leg passes time recuperating by observing his neighbors through his window. He sees what he believes to be a murder, and decides to solve the crime himself. With the help of his nurse and girlfriend, he tries to catch the murderer without being killed himself.
13. The Shining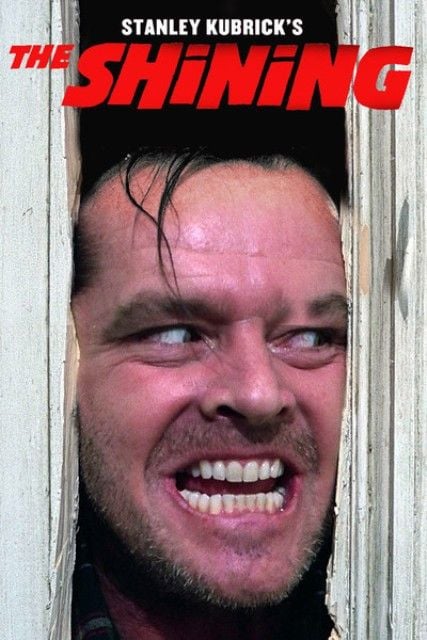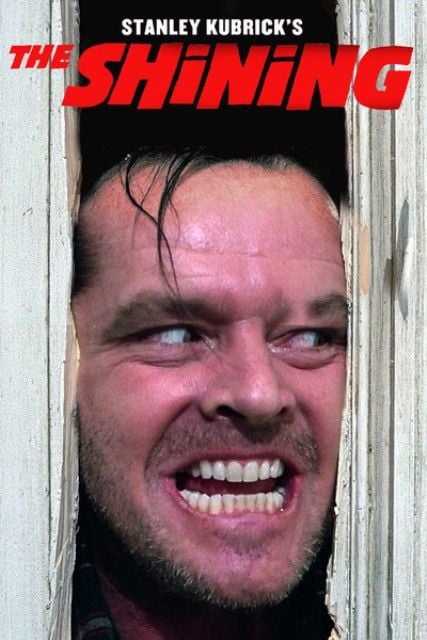 Director: Stanley Kubrick
Stars: Jack Nicholson, Shelley Duvall, Danny Lloyd, Scatman Crothers
Genre: Drama, Thriller, Fantasy, Horror
Plot:
Jack Torrance (Jack Nicholson) becomes winter caretaker at the isolated Overlook Hotel in Colorado, hoping to cure his writer's block. He settles in along with his wife, Wendy (Shelley Duvall), and his son, Danny (Danny Lloyd), who is plagued by psychic premonitions. As Jack's writing goes nowhere and Danny's visions become more disturbing, Jack discovers the hotel's dark secrets and begins to unravel into a homicidal maniac hell-bent on terrorizing his family.