3 Girlfriends of Ajay Devgn: Secret Stories!
Ajay Devgn is a brilliant actor and a reputed family man, which is why he has almost never been the topic of controversies. In contrast to his simple life, he has cherished an elegant career. Movies like Singham and Drishyam have secured him a place among the top actors of Bollywood. He is happily married to Kajol and they have beautiful kids but before Kajol came into his life Ajay Devgn had certain ups and downs when it came to relationships. He has had link-up stories with Karishma Kapoor and Raveena Tandon before finally meeting the love of his life, Kajol.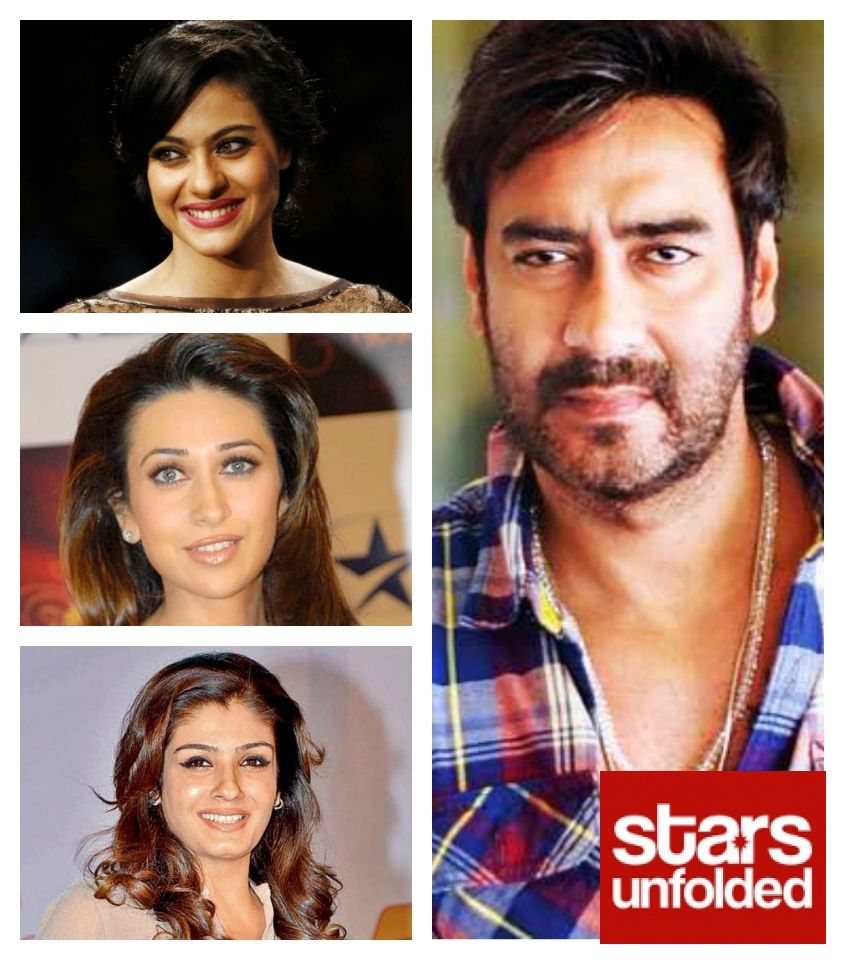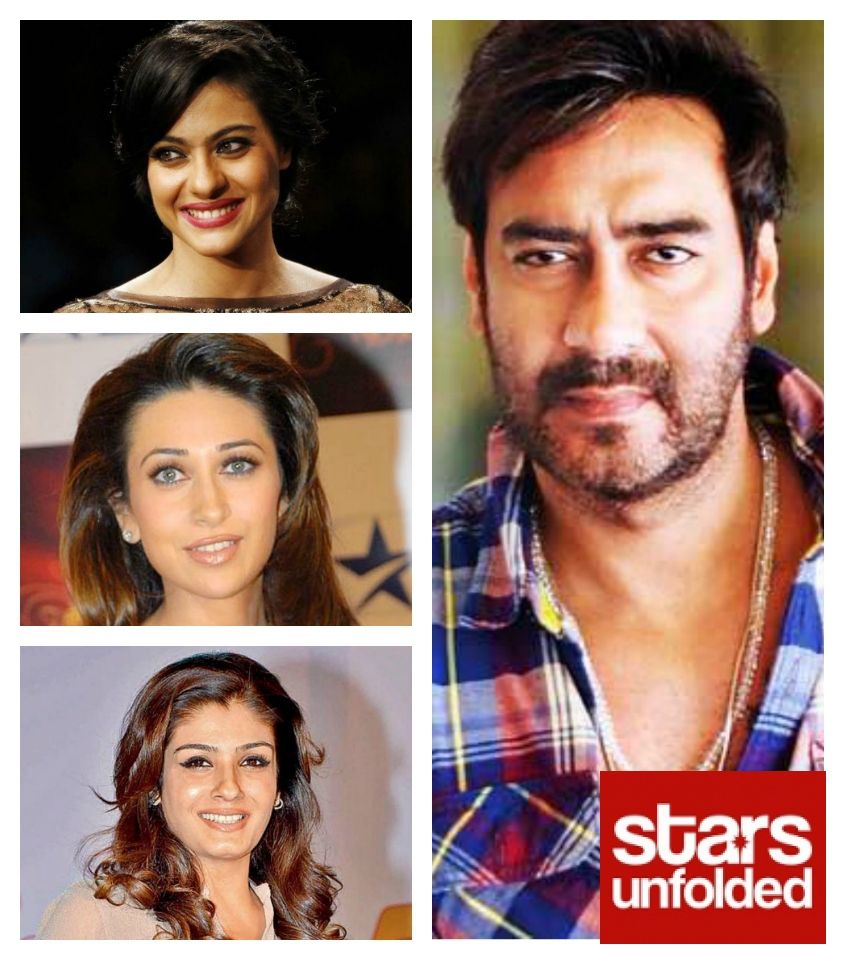 Ajay and Raveena
It was more like a topic of controversy instead of an affair. Ajay has never admitted that he dated Raveena while Raveena claims the opposite. The two have had numerous fights which made headlines in the newspapers back in the 90s. The fights happened when Ajay was dating Karishma which led to a drift between Karishma and Raveena as well. Raveena went on to reveal stories of betrayal and it made Ajay furious. He even told her to go consult a psychiatrist immediately. 'Otherwise, she will land up in a lunatic asylum. I'm quite willing to accompany her to the shrink's office,' Ajay quoted.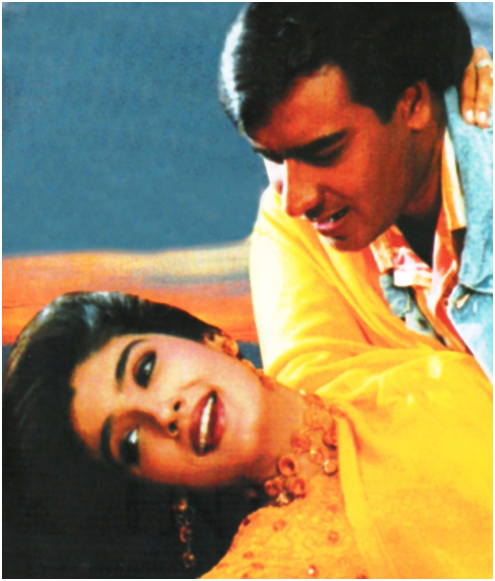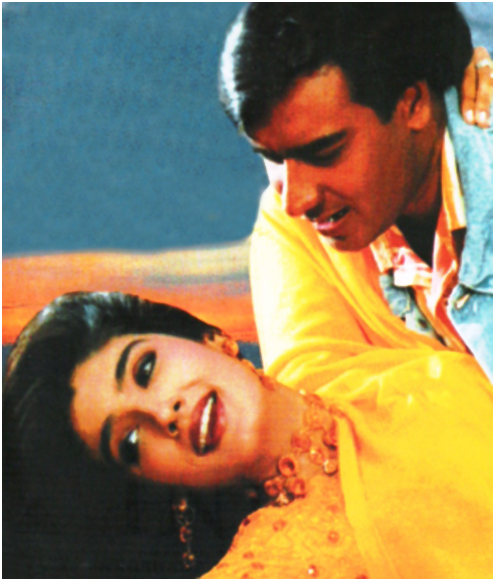 Later Raveena threatened to show alleged 'Love letters' that she claimed were written to her by Ajay. Ajay was not at all shaken by this threat and bashed her nice. He called her a born liar and said, 'If I reveal all the skeletons in her cupboard, she won't be able to show her face in public again'. He continued, "Tell that girl that she should go ahead and publish those letters, even I want to read the figment of her imagination! Our families have known each other for years; she used to come over to our place because she's a friend of my sister Neelam. When she started behaving badly, we couldn't throw her out, could we? I was never close to her. Ask her, if I've ever called her up or talked to her on my own. She's just trying to get publicity by linking her name with mine."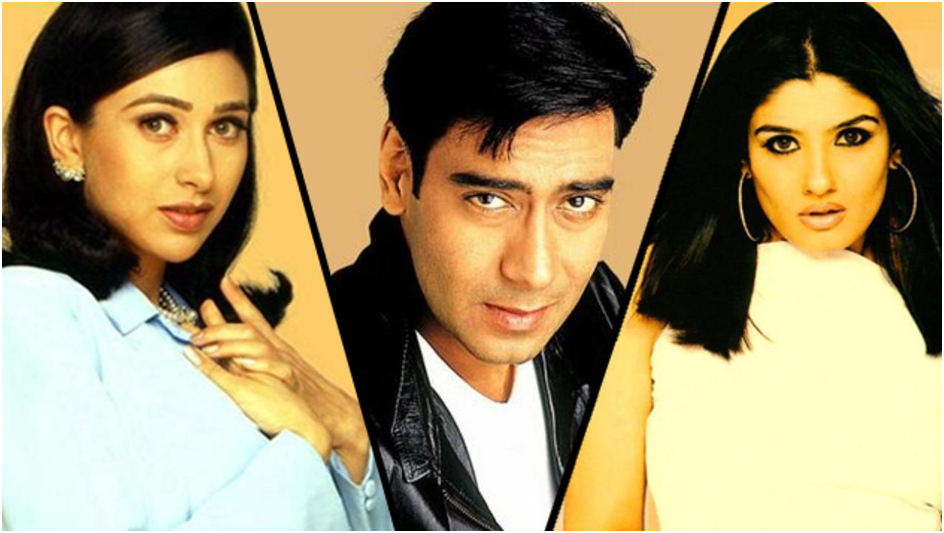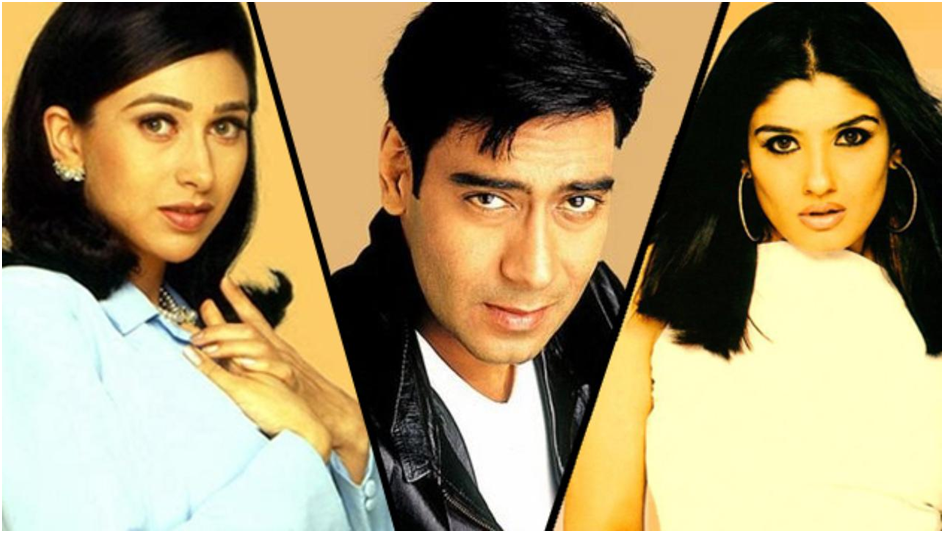 Ajay and Karisma
Karisma is a beautiful woman and a great actress with the much coveted Kapoor's surname. She was one of the biggest hit actresses of the 90s. Ajay and Karisma acted together in 5 movies and they were one of the hottest pairs of Bollywood. They dated for quite a long time. One day Karisma had called Ajay while he was on an outdoor shoot and while talking to him Karisma heard a female voice in the background. It is believed that the voice was of Kajol as Ajay and Kajol were shooting together. Later Ajay left Karishma and married Kajol.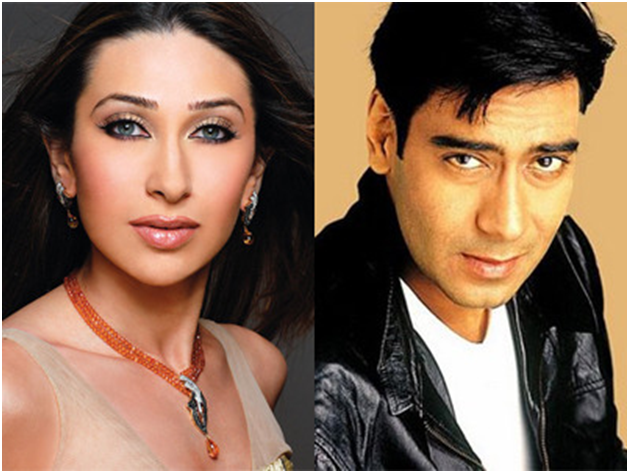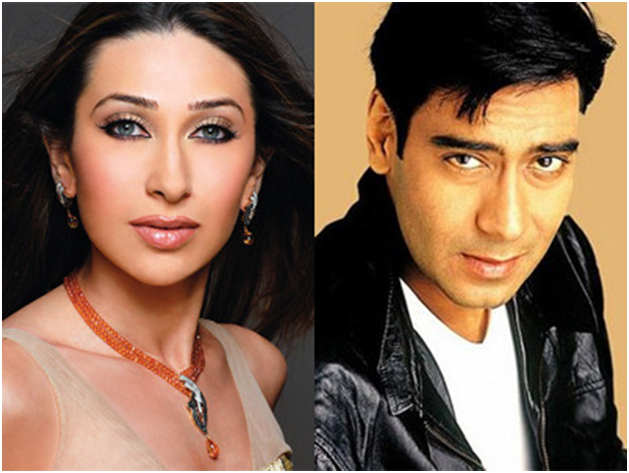 Ajay and Kajol
Kajol belongs to a very prestigious family being the daughter of veteran actress Tanuja. During the couple's initial days the media said things like – They won't last because they have contrasting personalities. Ajay and Kajol put them to shame. They've stood by each other through thick and thin. In 2001, when Kajol was pregnant with their first child, she suffered a miscarriage. It was a low moment for them but Ajay in a very dignified manner told everyone," Both of us were thrilled when we learned of the pregnancy. If not today, tomorrow we will look forward to starting a family. Kajol will be back on her feet before you know it. We're happy together and that's all that matters." The couple is happily married with two kids and it is one of the most loving pairs in Bollywood.