3 Girlfriends of Akshay Kumar: Secret Stories!
The Khiladi of Bollywood, Akshay Kumar has been a real life Khiladi in his love life too. He has had a number of girls in his life before marrying Twinkle Khanna but his relationships with Raveena Tandon, Shilpa Shetty, and Priyanka Chopra were the most popular ones.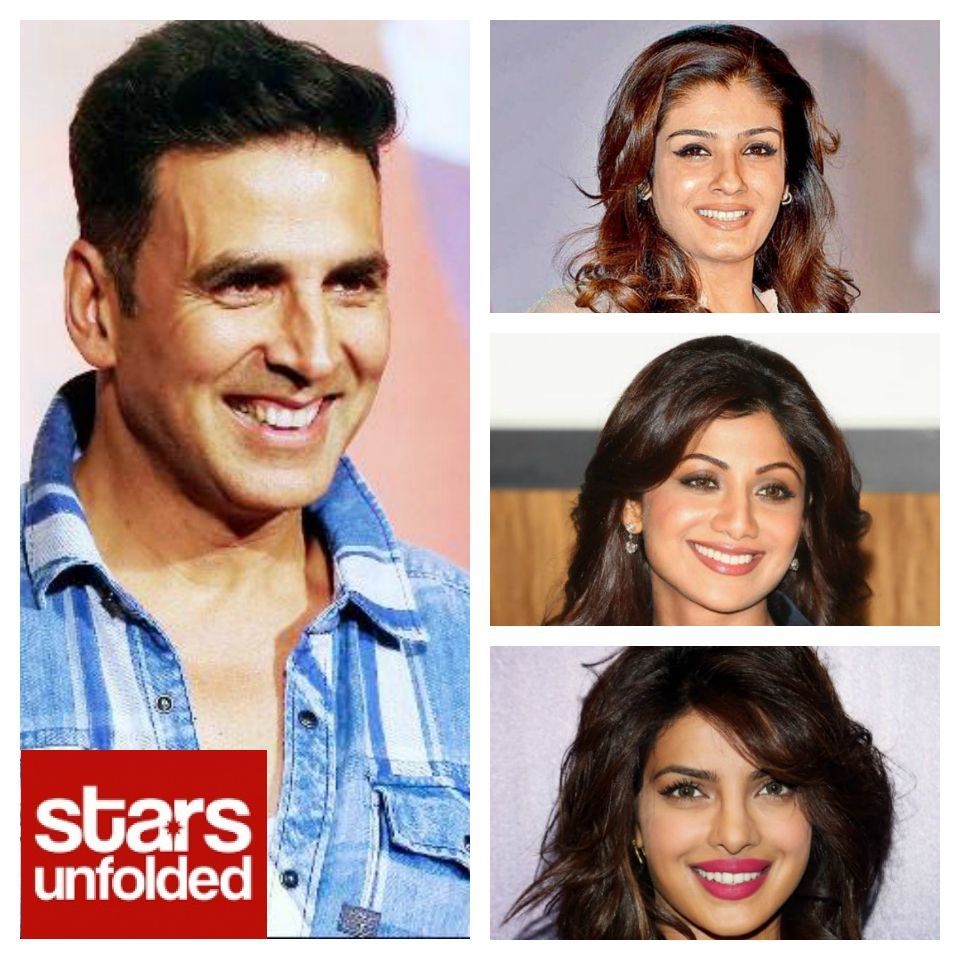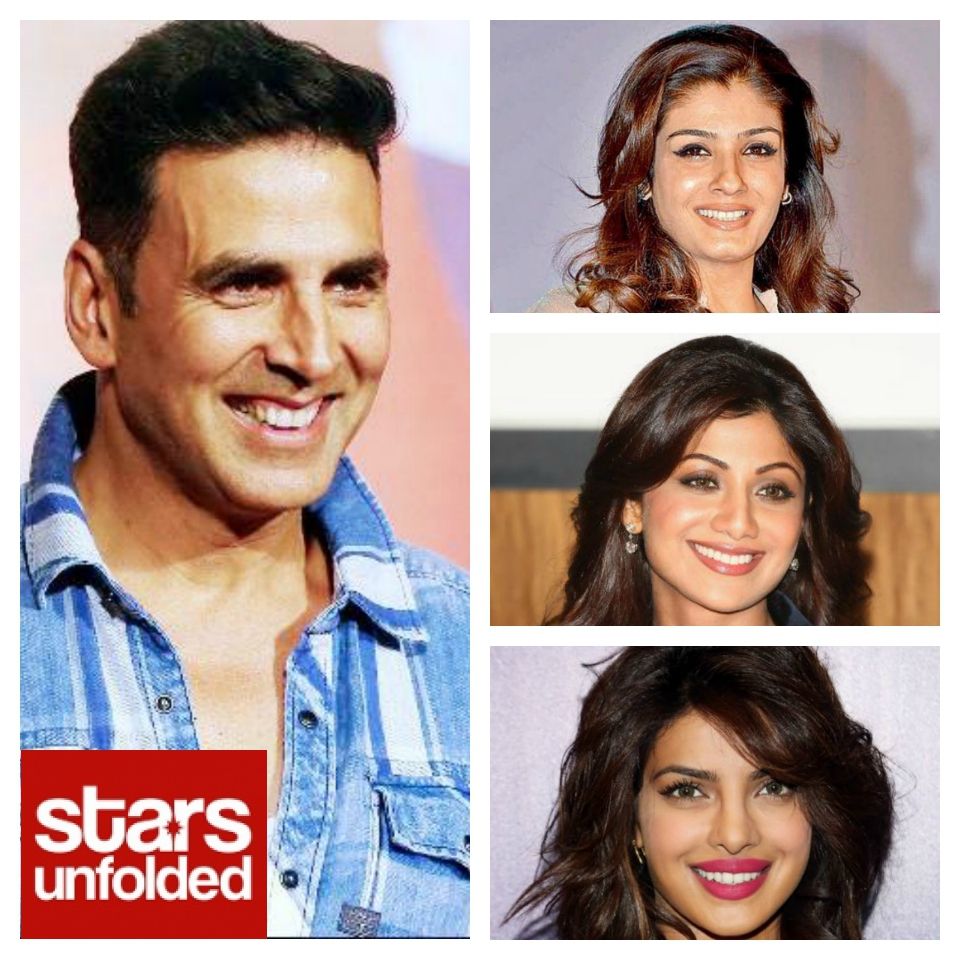 Akshay Kumar and Raveena Tandon
Raveena Tandon was the most popular actress of the 90s. Akshay and Raveena have done a lot of films together but their song,'Tip Tip Barsa Paani' remains the most iconic song of the 90s. They had a sensual chemistry both on screen and off screen. Their love story was perfect, they were both Punjabis and the entire Bollywood thought they'd get married soon. In an interview with Stardust, Raveena said that Akshay had promised to marry her after her last shoot day and she even admitted getting secretly engaged to him in a temple.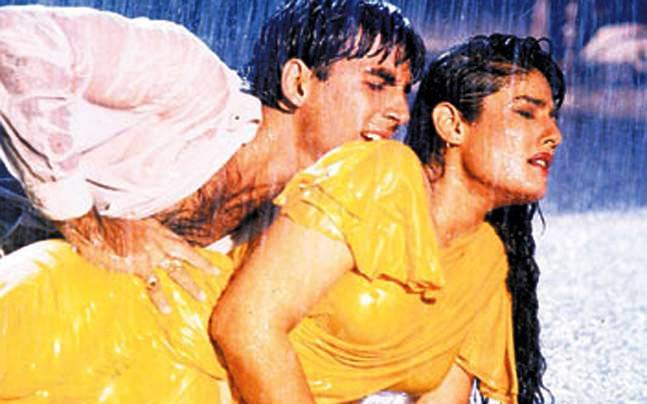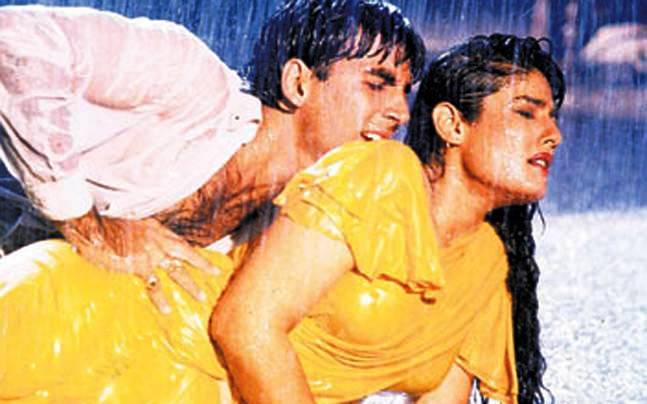 Akshay had a fear of losing his female fans which is why he did not want the engagement to be public yet. During Khiladiyon ka Khiladi, starring Akshay Raveena and Rekha, there were stories of alleged romance between Akshay and Rekha. Raveena could not deal with this flirtatious nature of Akshay because loyalty meant everything to her and they broke up. She also revealed that while Akshay was engaged to her, he was engaged to two other girls as well.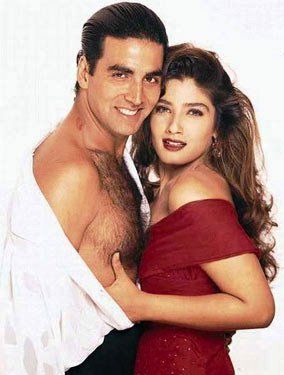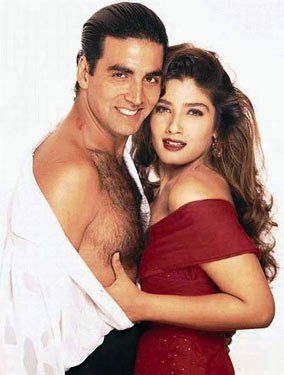 Akshay Kumar and Shilpa Shetty
Their love story is supposed to have started during the making of Main Khiladi Tu Anari. Shilpa was committed for Akshay. She was heartbroken when she heard he might be two-timing with her and Twinkle Khanna. Twinkle Khanna and Shilpa Shetty were best friends at that time. Shilpa broke up with Akshay and they did not talk until Akshay made an appearance in Big Boss to promote Khatron Ke Khiladi while Shilpa was the host.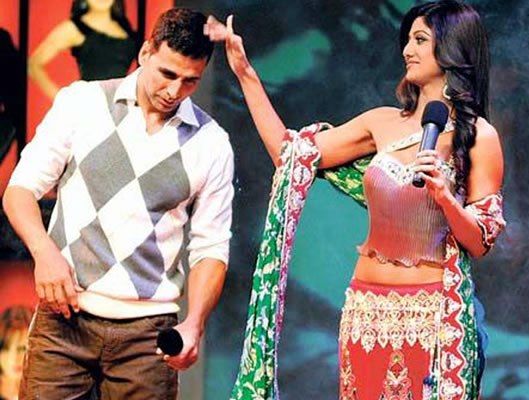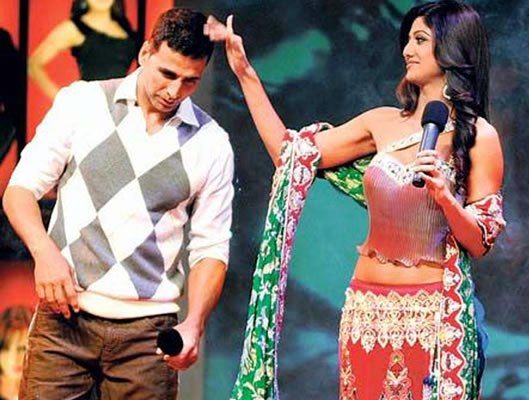 When Shilpa introduced him he made quite a statement saying,  'Aaap toh mere sab stunts jaanti ho'. Later Shilpa shared in an interview, "When I was with Akshay, I thought it was the ultimate thing to happen and if it came to an end, I would die.  Today, when it no longer exists, I feel relieving. Out of sight is out of the mind." Now she is happily married to Raj Kundra who have a cute kid together.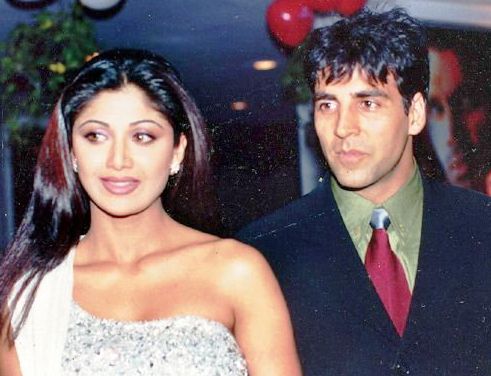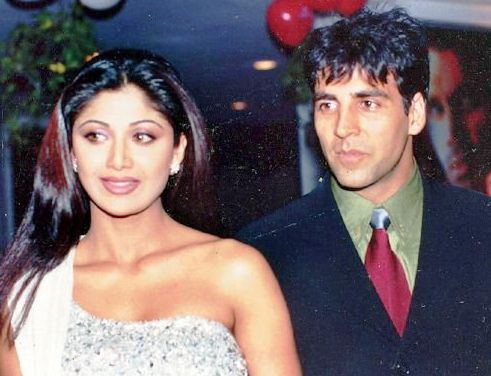 Akshay Kumar and Priyanka Chopra
Even after marrying Twinkle, he didn't give up his flirting habit. Priyanka and Akshay gave some big hits together like Andaaz, Mujhse Shaadi Karogi, Aitraaz and Waqt: Race Against Time.  They were loved as a couple on screen by their fans. They never said anything about their alleged romance but Twinkle said it all when she decided to not let Akshay work with Priyanka again. Priyanka is said to cause a rift between the two and Twinkle had Akshay swear on their married life and children that he won't see her again. It was heartbreaking for the fans but Akshay decided to save his marriage. Priyanka also publicly announced her decision of not working with Akshay again.