Chaya Raichik Age, Husband, Family, Biography & More
Quick Info→
Religion: Orthodox Jew
Husband: Marcus
Hometown: Los Angeles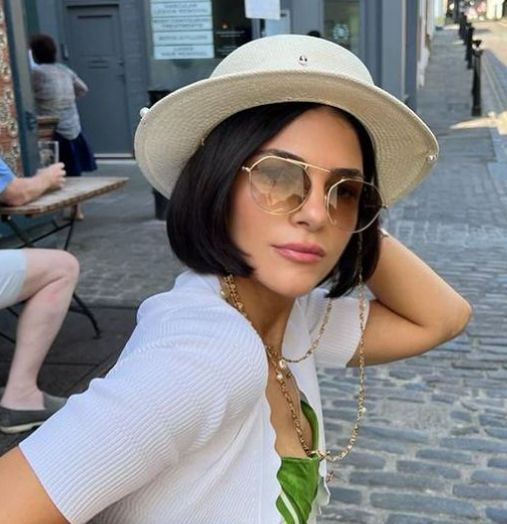 Bio/Wiki
Profession
• Former real estate agent
• Social media influencer
Famous For
Her right-wing comments on social media
Physical Stats & More
Height (approx.)
in centimeters- 170 cm
in meters- 1.70 m
in feet & inches- 5' 7"
Weight (approx.)
in kilograms- 56 kg
in pounds- 123 lbs
Figure Measurements (approx.)
32-26-32
Eye Colour
Brown
Hair Colour
Brown
Personal Life
Age (as of 2023)
Not Known
Birthplace
Los Angeles, California
Nationality
American
Hometown
Los Angeles, California
Educational Qualification
College Dropout [1]

Chaya Raichik - Instagram
Religion
Orthodox Jew [2]

Washington Post
Food Habit
Non-vegetarian
Political Inclination
Right-wing far-right extreme right-wing, conservative, anti-LGBTQ+, and extremist [3]

Forbes
Hobbies
Traveling, Making TikTok and doing Makeup
Controversies
• Death Threats
In June, Raichik reported receiving multiple death threats, including a specific warning of a pipe bomb potentially being thrown into her house. [4]

Daily Dot
• Cancellation of Drag Queen Storytime
A school in Clintonville, Ohio, canceled a scheduled drag queen storytime hour in December due to safety concerns, after the Proud Boys allegedly planned an armed march outside the school grounds following a post on LibsofTikTok about the event that caught their attention. [5]

Matter News
• Drag Show Controversy
In June, Raichik posted the locations of several all-ages drag shows across the US and voiced concerns about drag performers interacting with children. One hour later, the far-right extremist group, the Proud Boys, invaded one of the shows she posted. [6]

LGBTQ Nation

• Boston Children's Hospital Controversy
In August, Raichik tweeted allegations that Boston Children's Hospital was offering "gender-affirming hysterectomies" as part of transgender care, which led to medical staff at the hospital receiving threats. The hospital clarified that Raichik's tweets were based on misinformation and a lack of understanding and respect, and that hysterectomies were never performed on individuals under the age of 18 as part of gender-affirming care. Following the tweet, the hospital received a bomb threat by phone, leading to a temporary lockdown. Raichik was charged with making a false bomb threat via telephone and could face up to five years in prison. [7]

Washington Post


• Reinstating Facebook Account
Libs of TikTok was suspended by Facebook on August 17th for violating its community standards, but Raichik claimed that she was informed the suspension was permanent. However, the account was reinstated in less than a day, with Facebook acknowledging that the suspension was made in error. The decision to reinstate the account was criticized by the LGBT organization GLAAD. [8]

Los Angeles Blade
• Shopify Controversy
Activists initiated a campaign on August 30th to push the e-commerce platform Shopify to remove Libs of TikTok from their platform, arguing that Raichik's store violated Shopify's acceptable use policy, which prohibits hateful content as well as goods or services that contribute to harassment, bullying, or threats. Shopify defended its decision to host Libs of TikTok, stating that they host businesses with diverse views and from all walks of life.[9]

Business Insider
• Litter Box Hoax
Libs of TikTok has been criticized for disseminating hoaxes, such as the litter boxes in schools hoax which claimed that bathroom accommodations were being made for students who identified as cats. The account has also been accused of spreading false information, such as the claim that second-grade students in Austin, Texas, were being taught about furries, which was later debunked as fake news. [10]

Mashable

• Firing of an 8th Grader over LGBTQ Support Group
In 2021, an 8th-grade English teacher in Owasso, Oklahoma, expressed his support for LGBT students in a TikTok video. The video, which was reposted by Libs of TikTok in April 2022 and quickly went viral, led to a wave of online harassment and death threats, causing the teacher to resign from his position. [11]

Fox News
• Hoax News on A Therapist Supporting Pedophilia
In August 2022, a therapist working with incarcerated sex offenders was featured in a video that was reposted by Libs of TikTok. In the video, the therapist shared their pronouns and suggested using the term "minor-attracted persons" (MAPs) instead of "pedophiles", as they felt that the latter term had become a hurtful insult. The therapist also emphasized that individuals with pedophilic tendencies did not choose their attraction and should not be defined solely by that aspect of themselves. However, Libs of TikTok only shared the first two minutes of the video, which created the false impression that the therapist was advocating for the acceptance of pedophilia and encouraging people to be kinder to child sex abusers. In reality, the therapist condemned child sex abuse crimes in the full version of the video. Following the repost, the video was circulated by disinformation networks in Russia and Europe, including Tsargrad TV. The repost provoked a backlash against both the therapist and Libs of TikTok. [12]

Libs of TikTok - Twitter

• Wrong Identity
Chaya Raichik, a stay-at-home mom who shares the same name as the person behind Libs of TikTok and grew up in Los Angeles, received numerous negative messages from people who mistakenly identified her as the controversial TikTok account owner in April 2022. [13]

Forward

Relationships & More
Marital Status
Married
Family
Husband/Spouse
• Divorced from first marriage
• Marcus (second husband)

Children
Son- Lynn (younger)
Daughter- Leora (elder)

Parents
Father- Name Not Known

Mother- Miriam Raichik

Siblings
She has three younger and one older siblings
Sister- Sara Raichik-Hershberg



Style Quotient
Car Collection
Mercedes Benz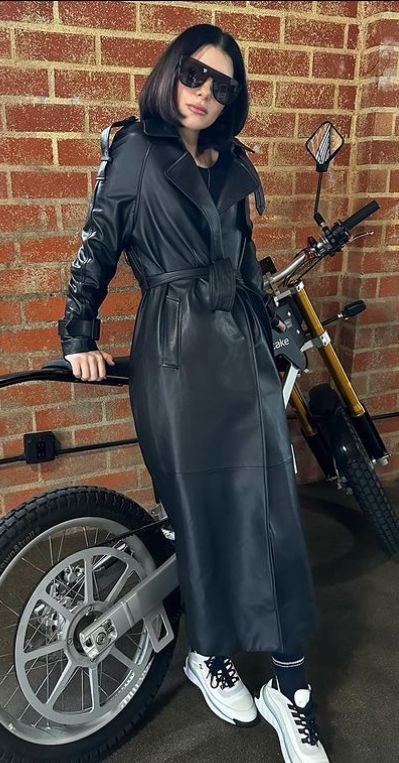 Some Lesser Known Facts About Chaya Raichik
In an interview, Chaya Raichik shared that she started making her TikTok videos "just for fun" during the COVID lockdown in 2019.
While initially building her brand anonymously, Raichik's identity was revealed by the Washington Post in April 2022. She made her first on-screen appearance on Tucker Carlson's Fox News show on December 27, 2022, and pledged to organize more in-person events.
Under the handle @shaya69830552, Raichik minimized the severity of COVID-19, spread election result skepticism, and propagated dubious narratives about child sex trafficking. After switching to a new handle, @shaya_ray, she identified herself as a real estate investor in Brooklyn in November 2020 and began to intensify her promotion of election fraud conspiracy theories, employing QAnon-related language. In early December, she even joked about launching a clothing line called "voter fraud is real."
Between November 2020 and April 2021, Raichik experimented with various avenues and usernames for her Twitter account, including @cuomomustgo and @houseplantpotus. She then rebranded herself as @libsoftiktok on April 19, 2021, promising to provide "your daily dose of cringe." Libs of TikTok also sells merchandise on Shopify and offers subscriptions on Substack.
Raichik was previously married when she was 21, but the marriage lasted only ten months. She met her current husband on a dating app, and they got married in Israel.
There have been allegations that Libs of TikTok may have connections to extremist groups, such as the Proud Boys.
Elon Musk has demonstrated his support for the account by "liking" one of Raichik's tweets in April and responding to a tweet from the account in November. Since Musk took over the company, Raichik has not faced any suspensions from Twitter.
Public figures such as Tucker Carlson, Joe Rogan, Donald Trump Jr., Glenn Greenwald, and Laura Ingraham have expressed support for her account. Joe Rogan played a crucial role in promoting the account to his millions of podcast listeners, referring to it as "one of the greatest f—ing accounts of all time." However, these affiliations and claims have not been substantiated.
Christina Pushaw, the press secretary for DeSantis, admitted that Libs of TikTok played a role in changing her viewpoint. She publicly stated that she follows, likes, and shares content from the account, and voiced her support for its purpose.
Raichik claimed in a February interview with the New York Post that she had caused several teachers to be fired from their schools by sharing their content on her social media account, citing their choice to teach sex education. She also expressed her opinion that adults who educate children about LGBTQ+ identities are engaging in abusive behavior.
Despite the presence of "TikTok" in her username, Raichik's account on the platform has been permanently suspended. Additionally, she has received several temporary suspensions from Twitter, Facebook, and Instagram. Twitter has temporarily suspended the Libs of TikTok account five times. Some advocates for LGBT rights on Twitter have urged for the permanent suspension of the account.
Her account has over 65,000 followers on Instagram and nearly 10,000 on YouTube. Additionally, it has a strong presence on Rumble, a right-wing alternative to YouTube, as well as other right-wing applications like Gab and GETTR. The account is also expanding its email database through the newsletter platform Revue.
Tucker Carlson attributed the passage of the 2022 Parental Rights in Education bill, also known as the "Don't Say Gay bill," which prohibits inappropriate instruction on sexuality and gender identity for children from kindergarten to third grade in public schools, to Libs of TikTok and Pushaw's support of it.
Libs of TikTok has a significant presence on various social media platforms, including over 65,000 followers on Instagram, nearly 10,000 subscribers on YouTube, and a strong presence on right-wing platforms such as Rumble, Gab, and GETTR. The account is also using the newsletter platform Revue to build an email database. However, Twitter has temporarily suspended the account five times, and some LGBT rights advocates have called for it to be permanently suspended.
Conservative YouTuber Elijah Schaffer has hosted Raichik as a guest on his Slightly Offensive podcast.
Raichik claimed that she was targeting LGBTQ+ individuals in order to protect children, as she believed that many of these individuals were struggling with mental or emotional issues and needed help. She expressed hope that they would receive the necessary support.
According to The Daily Dot, Raichik previously operated the now-defunct Twitter handle @NewYorkIsShitty.
Online influencer Glenn Greenwald, who has over 2 million Twitter followers, has referred to himself as the "Godfather" of Libs of TikTok and promoted the account.
Libs of TikTok have been featured in right-wing news outlets such as the New York Post, The Federalist, The Post Millennial, and Fox News.
Seth Dillon, the CEO of the conservative Christian satire website The Babylon Bee, announced a partnership with Libs of TikTok in April 2022 and pledged financial support to the account.
YouTuber Tim Pool and CEO of The Daily Wire Jeremy Boreing rented a Times Square billboard to accuse Taylor Lorenz of doxxing Libs of TikTok.
After Libs of TikTok exposed the OnlyFans account of a Massachusetts preschool worker, she was fired from her job. The account featured photos of her creating content while at work, which she had also sent to the school. Although school officials confirmed that an employee had been terminated, they did not disclose the employee's identity or specify if she had resigned or was fired.
Raichik's daughter, Leora, suffers from asthma.
In an Instagram video, Raichik admitted to being a less-than-perfect student, getting expelled almost every year, and confessing to setting fire to the school and vandalizing the dormitory. [14]

Chaya Raichik – Instagram
Raichik has described her personal life, stating that she has dated extensively and has referred to herself as a "serial dater." [15]

Chaya Raichik – Instagram
When she was younger, Raichik had a pet dog named Charlie, which reflects her love for animals.
On the dietary front, Raichik is not a vegetarian and consumes alcoholic beverages.