Dance India Dance 2018 (DID L'il Master Season 4) Registration & Audition Details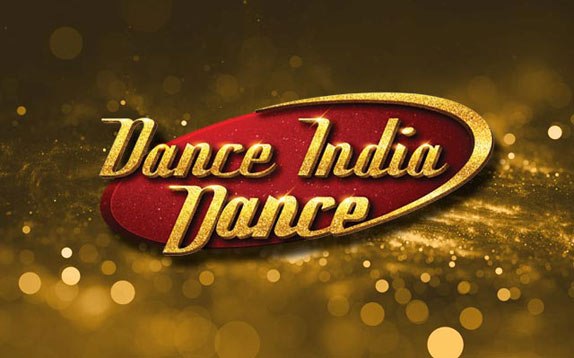 Hey all fidgets, Do you love dancing?
Or
Do you want to showcase your groovy dance moves on National Television?
Then once again,  Zee TV is back with another season of it's biggest dance reality show DID (Li'l Champs) Season 4 (2018). Dance India Dance is one of India's oldest and biggest dancing platforms for all the aspiring dancers across the country. Just like all the other seasons, the gems of the Indian dance industry-  Geeta Kapoor, Terence Lewis, and grandmaster Mithun Chakraborty will be judging the show.
So, if your kid has the talent to rock the stage and stun everyone with their magical dance, then, here are all the details you need to know to register your kid for the competition.
Dance India Dance (L'il Master Season 4) Audition Details:
City
Day
Date
Venue Details
Itanagar
Saturday
13-01-2018
Green Mount School, 'F'-Sector, Itanagar, Arunachal Pradesh 791113
Agartala
Monday
15-01-2018
The Agartala International School, East Chanmari, PO-Kunjaban, Agartala, Tripura 799006
Ranchi
Wednesday
17-01-2018
Vivekanand Vidya Mandir, Sector 2,Hec Colony,
Sahid Maidan, Dhurwa,Ranchi, Jharkhand-834004
Bhubaneshwar
Wednesday
17-01-2018
KIIT University, Student Activity Centre, Campus 13,
Patia, Bhubaneswar – 751031
Lucknow
Friday
19-01-2018
APS ACADEMY, 4, Raebareli Rd,
Senani Vihar, Telibagh,
Lucknow – 226002
Guwahati
Friday
19-01-2018
Nerim Group Of Institution,
Joyanagar, Khanapara,
Guwahati – 781022
Kolkata
Sunday
21-01-2018
To be disclosed
Amritsar
Tuesday
23-01-2018
Mount Litera Zee School, SilverOak Enclave,
Loharka Road, Amritsar-143001
Dehradun
Tuesday
23-01-2018
Social Baluni Public School, Brahmanwala,
Nr Radhaswami Satsang Bhawan,
By-pass Road, Dehradhun-2480
Chandigarh
Thursday
25-01-2018
Manav Mangal Smart School, Phase 10,
Sector 64, Chandigarh-160062
Jaipur
Thursday
25-01-2018
Zee Studios, Behind cdos, Tonk Road,
Sitapura Industrial Area,
Sitapura, Jaipur – 302033
Delhi
Saturday
27-01-2018
to be disclosed
Nagpur
Wednesday
31-01-2018
Central Institute Of Business Management
Research & Development,
Airport Road, Somalwada Square,
Wardha Road, Near NIT ground,
Pawanbhumi, Nagpur – 440025
Bengaluru
Wednesday
31-01-2018
to be disclosed
Baroda
Friday
02-02-2018
Benjamin World School,
Nr gayatri party plot,
Opp alang house, Radiyadba road,
Gotri, Vadodara – 390021
Mumbai
Sunday
04-02-2018
to be disclosed
| | | | |
| --- | --- | --- | --- |
| Silent City | Day | Date | Venue Details |
| Jammu | Wednesday | 03-01-2018 | Invite by SMS only |
| Patna | Thursday | 11-01-2018 | Invite by SMS only |
| Shillong | Thursday | 11-01-2018 | Invite by SMS only |
| Raipur | Saturday | 13-01-2018 | Invite by SMS only |
| Varanasi | Monday | 15-01-2018 | Invite by SMS only |
| Hyderabad | Wednesday | 17-01-2018 | Invite by SMS only |
| Nepal | Friday | 19-01-2018 | Invite by SMS only |
| Kochi | Wednesday | 24-01-2018 | Invite by SMS only |
Only those candidates who have registered through OZEE will be allowed to take part in the auditions (For Silent Cities).
The Age Group criteria for the participants are from 5 Years to 14 Years.
Dance India Dance (L'il Master Season 4) Terms & Conditions:
All the information about the auditions is made available through various mediums like television promotions, other ZEEL (Zee Entertainment Enterprises Ltd.) platforms, and social media platforms like Facebook, Instagram, Twitter, YouTube, and OZEE.
      Following are the steps to register:
The aspirants can register for the auditions through various platforms such as Facebook, Twitter, Instagram, YouTube.
After registration, upload a video featuring your best dance moves on either of the platforms mentioned above.
The entries for the show should be submitted within the specified time period i.e. 17th November 2017 to 31st Jan 2018.
Once an audition entry has been submitted, ZEEL will select the best entries at its discretion.
The Zee Entertainment Enterprises Limited will contact the Shortlisted Participants and they have to provide their details, which are necessarily required for the further contest.
The shortlisted participants would then be invited to Mumbai for the next qualifying round.
The participants are responsible for paying all applicable mandatory taxes and charges, which are taxed by the Central, State, and local government authorities.
Technology Limitations: ZEEL will not be responsible for
          (a) any late transmissions or entries
          (b) electronic, hardware, software malfunctions or failures
          (c) any injuries caused by events beyond the control of ZEEL.
ZEEL does not subscribe to any claims/ disputes/confirmation/responsibility in respect of the Show.
Every participant must agree that by his/her participation in the show, ZEEL and its affiliates agents, advisors or sub-contractors further can use the personal information, in any media or future promotional, publicity, and marketing material, without any consent, reference, and data protection laws.
ZEEL reserves the right to share the participant's personal information with any governmental or regulatory bodies if required by law.
ZEEL takes appropriate technical measures to protect the personal information provided by the participant against accidental or unlawful destruction or accidental loss, alteration, unauthorized disclosure or access.
Using of false names/ identities, illegal/false mobile numbers, fake email addresses and/or any other unlawful means either online or in hard copies shall be considered as suppression of facts and the participant shall be penalized for the same in a manner.
If a participant is found involved in any kind of violations such as cheating, falsification, then they may get disqualified from the Show, and strict legal actions may be taken by ZEEL against such participant.
The Participant thus allows ZEEL to use the name, images, voice, likeness, performance and biographical information of themselves in connection with the show or for promoting the show on any mode, medium, format whether in existence now or maybe in future, that too without any payment (in cash, kind of otherwise) to be made to the participant.
Unless otherwise stated, all materials such as graphical images, text, video clips, demographics, sounds, demos, patches, and other files are owned, controlled or licensed by ZEEL.
Even with prior permission, any part of the platform or the show may not be reproduced or transmitted to or stored in any other website, nor any of its pages or part thereof can be broadcasted in any electronic or non-electronic form, nor can be included in any public or private electronic retrieval system or service.
Every participant must admit and agree to the terms & conditions of the show.
So, get ready to show your best dancing moves!
All the Best!