Hardik Pandya: Success Story & Life-History
Hardik Pandya is a person who once survived on Maggi and now has become the known and well-renowned game changer of Indian Cricket Team. His hard work and determination have really paid off well. The emerging star is being loved and appreciated by people of all age groups.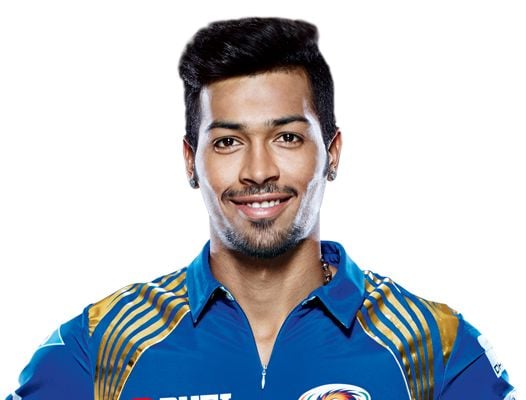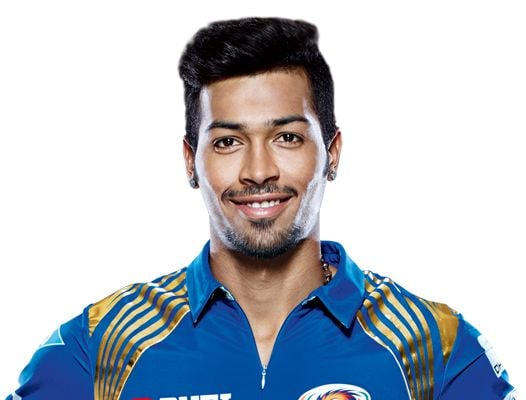 Birth And Early Life
Hardik Pandya was born in Surat, Gujarat on 11th October 1993. His father owned a small car finance business in Surat. His father had to shift to Vadodara with the family in order to provide the best cricket training facilities to Hardik. Hardik along with his brother Krunal Pandya got themselves enrolled at Kiran More Cricket Academy in Vadodara and lived in a rented apartment in Gorwa.
Schooling And Education
Hardik completed his schooling from MK High School. He studied until 9th Grade and dropped out of school just to focus on cricket. He managed to win a lot of matches in club cricket single-handedly.
Dropped Out of State Team
In an interview with Indian Express, his brother Krunal told that Hardik was an expressive child and was vocal about his emotions. He didn't believe in hiding them, this caused attitude problems for which he was also dropped out of the state age group team.
Start of Career
Since 2013, Hardik is playing for Baroda Cricket Team. He has also made the team proud by winning Syed Mushtaq Ali Trophy in the 2013-14 season.
Twenty20 International Debut
On 27 January 2016, at a young age of 22 years Hardik made his debut in T20 International for India against Australia. He managed to get his first wicket against Chris Lynn.
Debut in ODI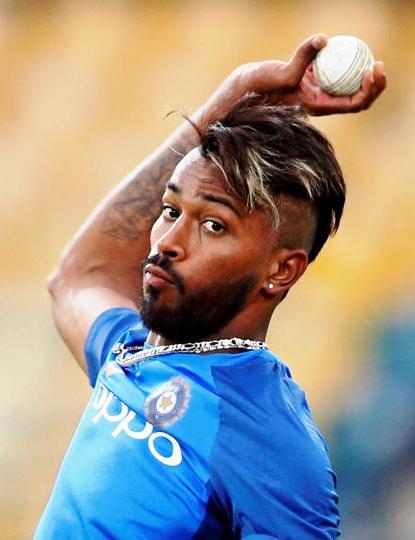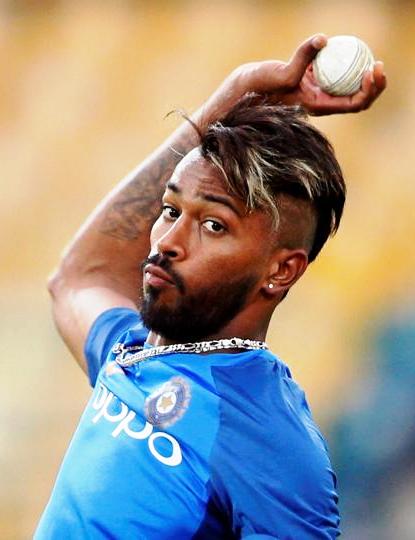 In the second half of the year 2016 when he made his debut in T20 International, he was shortlisted and given a chance to debut in ODI against New Zealand on 16th October 2016, in a match at Dharamshala.
ODI Player of The Match
After Sandeep Patil, Mohit Sharma and KL Rahul, Pandya became the fourth Indian cricketer to get his name highlighted in the list of "Player of The Match" in ODI debut.
Sachin Tendulkar Announced The Great News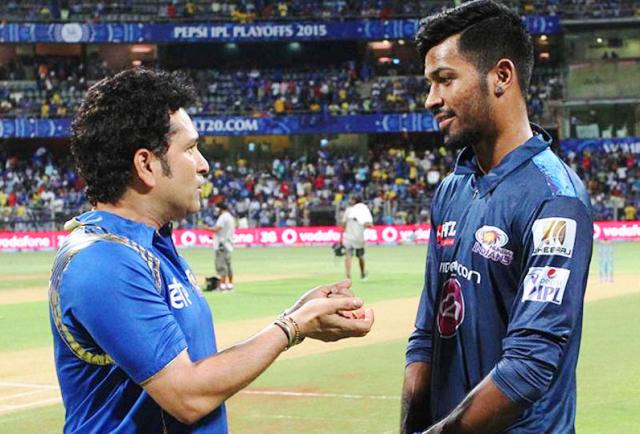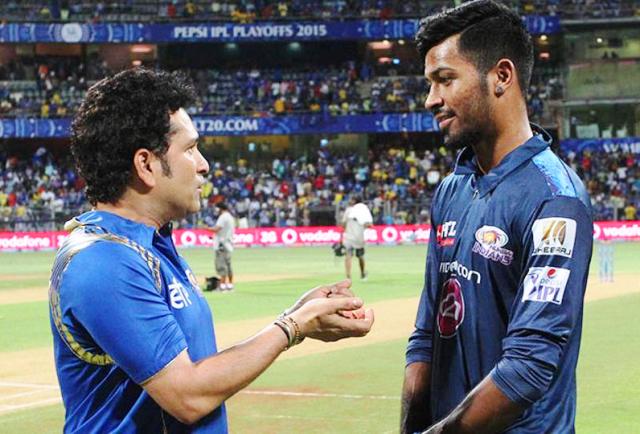 Unexpectedly, once Sachin Tendulkar called Hardik and told him that soon he would be playing for India. His dream became true when he was selected to play in India squad during 2016 Asia Cup and 2016 ICC World Twenty20 within 8 months of the announcement.
The Turning Point
He received great fame as a cricketer when he scored a half-century against Kolkata Knight Riders in his debut edition. His real strength was revealed when he played against Chennai Super Kings. This was the time when he gave a finishing blow to the game single-handedly.
Favourite Tattoo
Though his body is covered with a lot of tattoos, his favourite one is "Time is Money" which is imbibed on his arm.
Kiran More's Kind Gesture
Kiran saw the hidden talent in the young cricketer and did not take fees from him. Much because he knew Hardik's financial position was not so strong, therefore, he waved off his fee for first 3 years while he was giving him training in his Academy.
A West Indian Guy From Baroda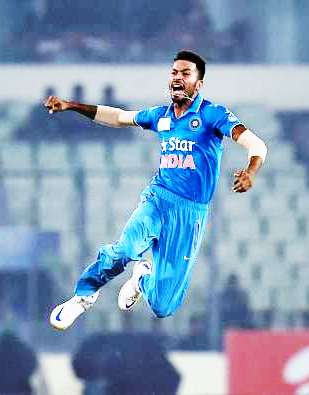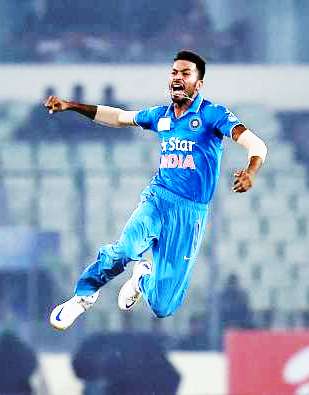 The first class cricket player from Baroda Cricket Team is often popular by the name West Indian guy from Baroda because of his characteristics and behaviours which match the region. He is famous for his big hitting and fearless attitude.
Career as a Leg Spinner
At Kiran More's Academy, there was a shortage of fast bowlers. Generally, Hardik was asked to blow leg spin for the game but once he was given the responsibility of fast bowler and this was the time when he surprised everyone with his brilliant skills. He took 7 wickets in that particular match.
Maggi Brothers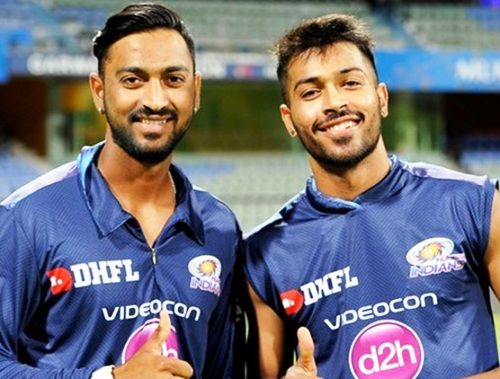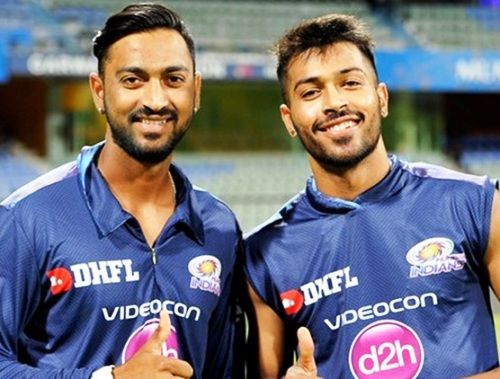 Growing from not so sound financial background Hardik and Krunal used to survive on Maggi and thus, earned the title of Maggi Brothers.
Coach John Wright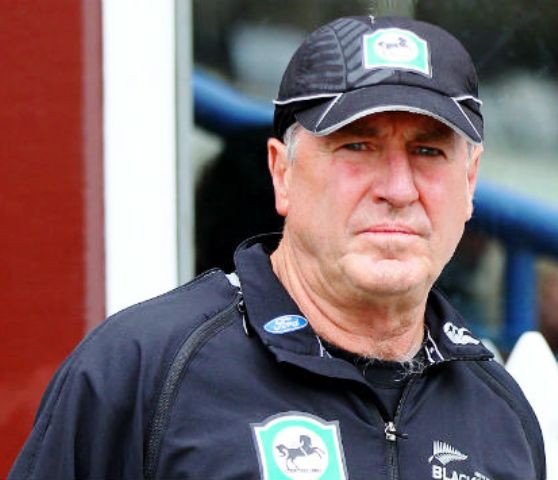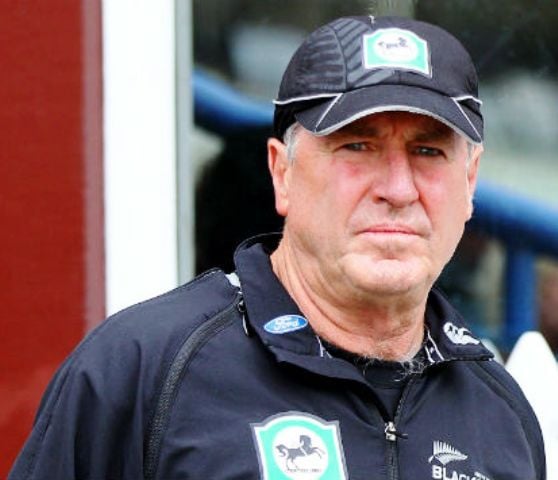 In the year 2017, Pandya's talent and energy, both were channelized and guided by the former Indian and Mumbai Indian coach John Wright. Under his guidance, Pandya learnt a lot.
Highest Strike Rate
In 2017's cricket tournament, he scored 194.44 and got the record of highest strike rate.
Test Career
He was shortlisted in India's test squad for home series against England in the second half of 2016 as a batsman. But he got himself injured while preparing for the match at PCA stadium. In July 2017, he was again named for the squad in Sri Lanka.
Player of The Series Award in ODI
In a match with Australia in the 2017-18 season, he was honoured with Player of The Series Award.
Man of The Match Award in ODI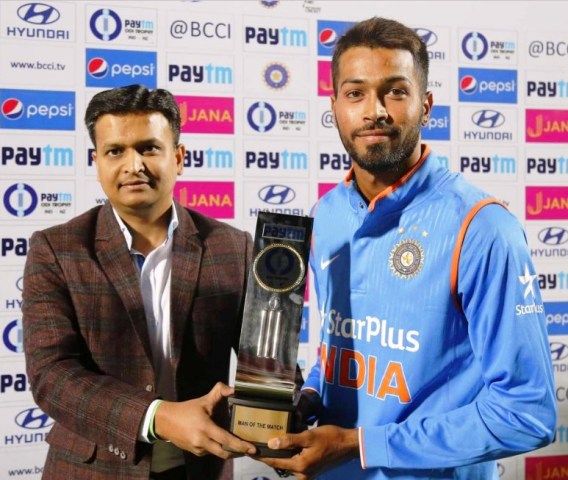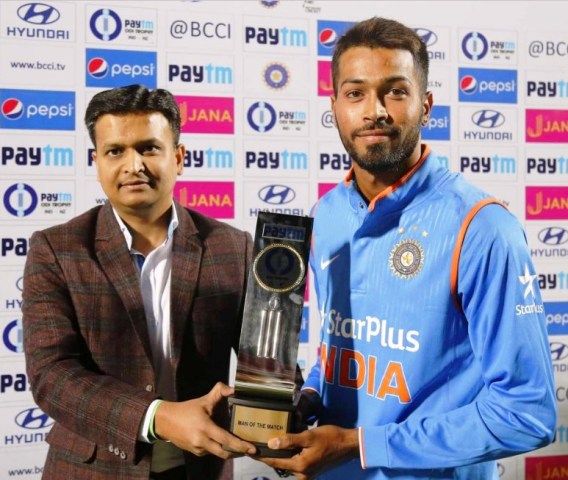 In 2016, 2017 and again in 2017 while playing against New Zealand, Australia and Australia respectively he was honoured with the Man of The Match Award.
Man of The Match Award in Test Cricket
In 2017, the match against India and Sri Lanka test series he became the Man of The Match.