Jasprit Bumrah: Success Story & Life-History
Jasprit Bumrah the right arm fast medium bowler of India's International Cricket Team is also known as Yorker King. Being one of the best sportsmen he has time and again impressed everyone by showing variation in his bowling style. He decided to enter cricket at a young age of 14 years and today has made a name for himself.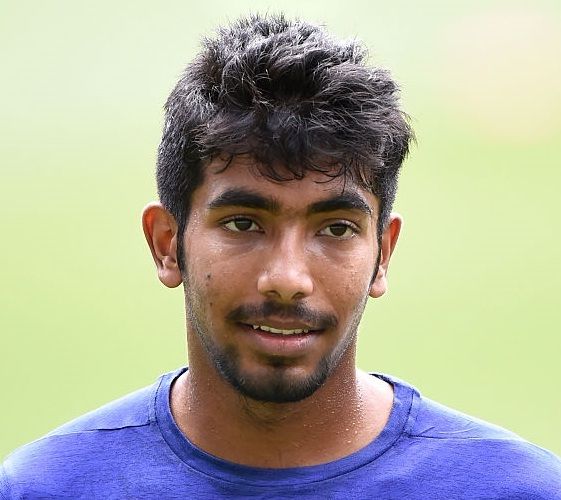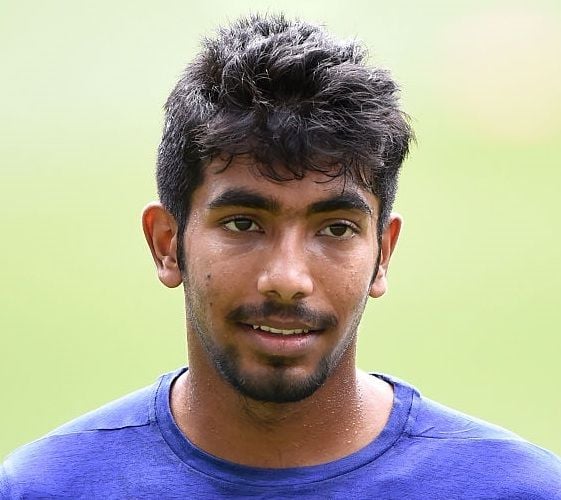 Birth And Early Life
Jasprit was born on 6 December 1993 in Ahmedabad, Gujarat to a Punjabi Sikh family. He lost his father Jaspreet Singh at a young age of 7 years. His mother Diljit is a school principal and raised him single-handedly. Jasprit's dad was an industrialist.
Career
It took quite some time for the cricketer to convince his mother to allow him to play and pursue a career in cricket. When he turned 14 years of age, Jasprit shared his desire with his mother that he wanted to become a bowler and asked her to believe in him. Initially, his mother was a bit hesitant but soon she allowed him to pursue his dreams. Gujarat Cricket Association selected him for a summer camp.
National Cricket Academy
He got selected for MRF pace foundation and national cricket academies zonal camp.
Gujarat Under 19 Team
He had a keen interest in playing cricket right from a very young age. He started his bowling career by playing for Gujarat under 19 Team and performed quite well.
IPL Team Mumbai Indians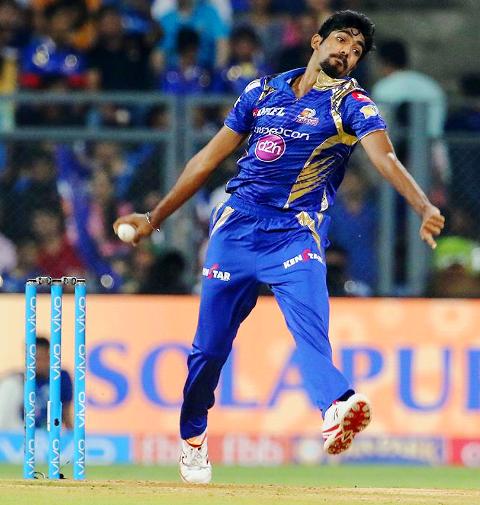 To his surprise, he was soon selected by the IPL team Mumbai Indians. Mumbai Indians had tracked his bowling record while he was playing for his home State Gujarat. In the year 2013, Jasprit scored 3 wickets in 32 runs against Royal Challengers Bangalore. It was his debut in IPL.
Punjab State Team
In 2013- 2014 season against Vidarbha he made his debut as the first class cricketer by picking 7 wickets in a match. This made him holder of the title of the leading wicket-taker.
T20 Debut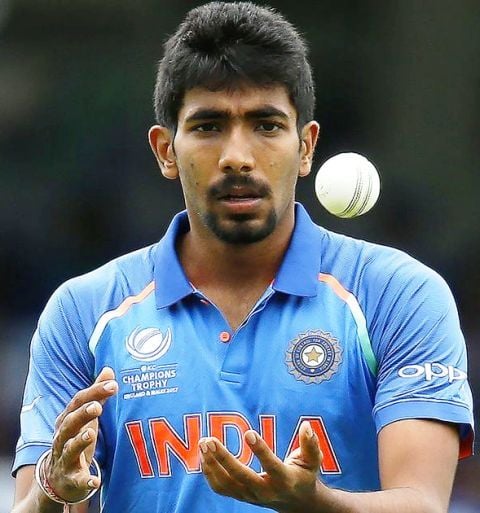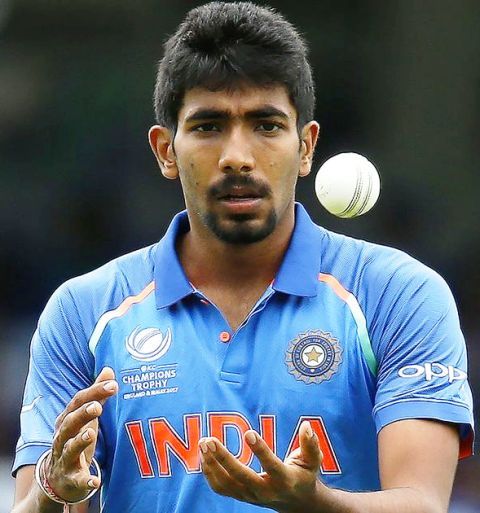 He made his T20 debut against Maharashtra in the 2012-13 season while playing for Punjab in Mohit Kumar Trophy. He was honoured with the Man of The Match Award. Now he holds the tag of being one of the finest cricketers in India. He is not only young and versatile but also shows his talent on the field.
International T20 Debut
The young and talented cricketer made his International T20 debut against Australia in January 2016. He came into limelight for his unique bowling style.
Man of The Match Awards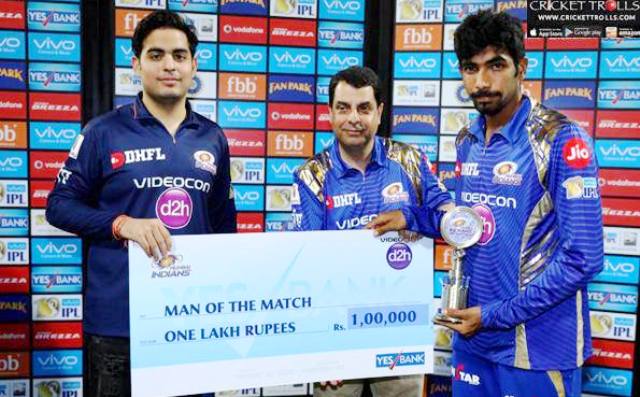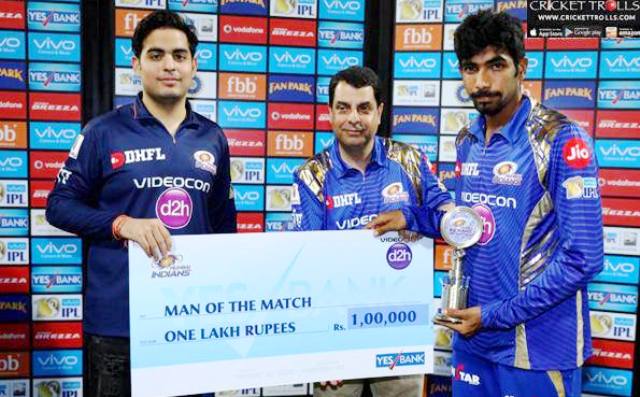 In June 2017 and August 2017, while playing against South Africa and Sri Lanka respectively he was honoured with the Man of The Match Awards in ODI.
ODI Man of The Series Award
In 2017, while playing against Sri Lanka he won the Man of The Series Award.
T20 Internationals Man of The Match Awards
In January 2017 and November 2017 while playing against England and New Zealand respectively, he won the title of the Man of The Match Awards.
T20 Internationals Man of The Series Award
While playing for Indian team against New Zealand, he won the Man of The Series Award in season 2017-18.
Glenn McGrath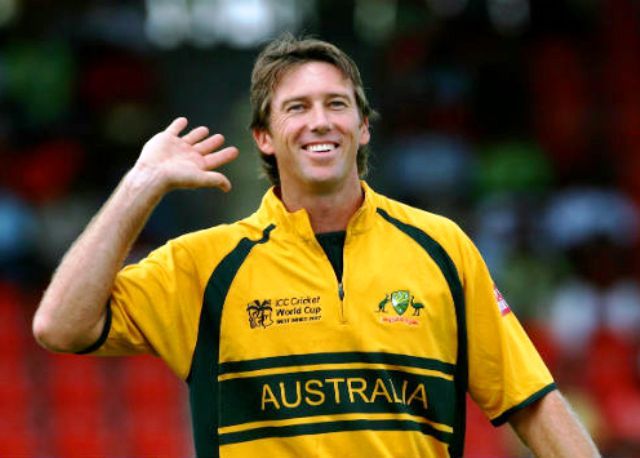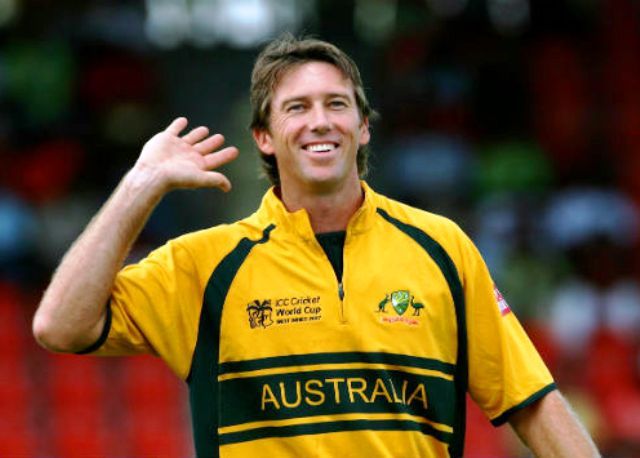 The bowler was praised by McGrath for his unique action and capabilities to swing the ball. Glenn also suggested the bowler not to change his skills and continue with the same.
Find of The Tour
Quite impressed with Burman's performances in the Australian match MS Dhoni called him as "Find of The Tour", as he made a unique position for himself in the Indian Team in no time. He now stands as India's specialist in the death overs.
Most Number of T20 Wickets Taker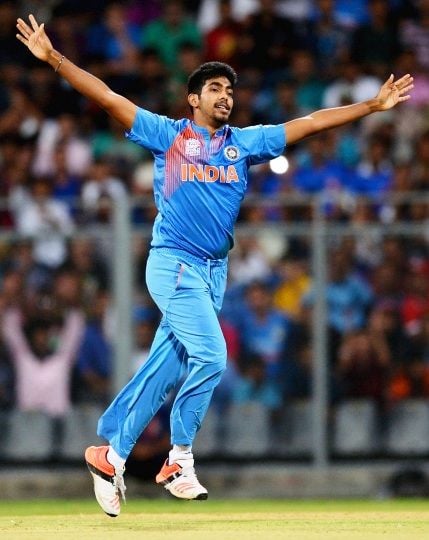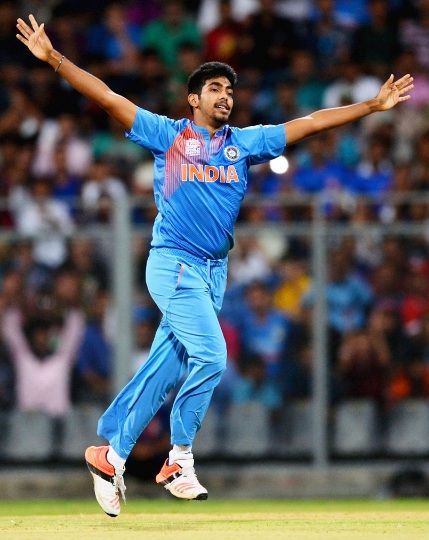 His debut in January 2016 in T20 made him the most number of T20 wickets taker in a calendar year much within 7 months of time span. Dirk Nannes was quite impressed with his performances in 2 match series he played against West Indies.
Nickname
Burman's strength is his calmness. His friends call him by the nickname JB.
Knee Surgery
Even a knee surgery in 2014 didn't break the spirit of this versatile cricketer and he worked really hard to get well. Soon his efforts worked and he was seen bowling again for the Indian Cricket Team.