Prakash Raj Height, Age, Wife, Children, Family, Biography & More
Quick Info→
Age: 57 Years
Education: BCom Dropout
Wife: Pony Verma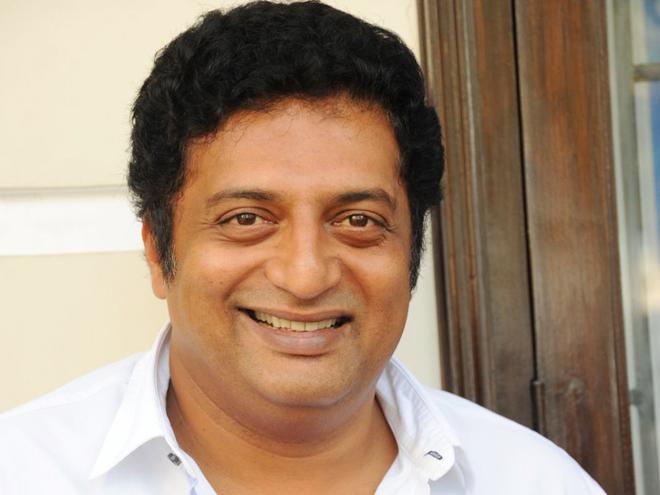 Bio/Wiki
Real name
Prakash Rai [1]

The Indian Express
Profession(s)
Actor, Film Director, Politician, Producer, and Television Presenter
Physical Stats & More
Height (approx.)
in centimeters- 175 cm
in meters- 1.75 m
in feet & inches- 5' 9"
Eye Colour
Brown
Hair Colour
Black
Film Career
Debut
TV (Kannada; As an actor): 'Bisilu Kudure' (early 90s) aired on Kannada Doordarshan

TV (Tamil; As an actor): 'Kaialavu Manasu' (1995) as Gururangan

Film (English; As an Actor): 'Tropical Heat' (1993) as a police officer

Film (Malayalam; As an Actor): 'Thekkekkara Superfast' (1994; released in 2014) as Johnykutty

Film (Tamil; As an Actor): 'Duet' (1994) as Actor Sirpy

Film (Telugu; As an Actor): 'Sankalpam' (1995) as Gaddapalugu Chenchu Ramaiah

Film (Kannada; As an Actor): 'Mithileya Seetheyaru' (1998) in a small role

Film (Hindi; As an Actor): 'Shakti– The Power' (2002) as a sharpshooter

Web series (Tamil; As an Actor): 'Paava Kadhaigal' (2020) as Janakiraman (streamed on Netflix)

Web Series (Hindi; As an Actor): 'Shootout at Alair' (2020) as DSP Suryanarayana (streamed on ZEE5)

Film (Tamil; As a Producer): 'Daya' (2002)

Film (Kannada; As a Producer): 'Naanu Nanna Kanasu' (2010)

Film (Telugu; As a Director): 'Gouravam' (2013)

Awards
National Film Awards
1997: Best Supporting Actor for the Tamil film Iruvar
1998: Special Mention for the Telugu film Anthapuram
2002: Special Jury Award for the Tamil film Dhaya
2007: Best Actor for the Tamil film Kanchivaram

2010: Best Feature Film in Kannada (as producer) for the film Puttakkana Highway

Filmfare Awards South
2002: Best Supporting Actor for the Telugu film Nuvve Nuvve
2003: Best Supporting Actor for the Telugu film Tagore
2004: Best Villain for the Tamil film Ghilli
2005: Best Villain for the Tamil film Sivakasi
2009: Best Actor for the Tamil film Kanchivaram

International Indian Film Academy Awards
2012: Best Performance in a Negative Role for the Hindi film Singham

International Tamil Film Awards
2003: Best Supporting Actor for the Tamil film Kannathil Muthamittal

Nandi Awards
1996: Best Villain for the Telugu film Gunshot
1998: Best Character Actor for the Telugu film Anthahpuram
2000: Best Character Actor for the Telugu film Azad
2002: Best Supporting Actor for the Telugu film Khadgam
2003: Best Character Actor for the Telugu film Amma Nanna O Tamila Ammayi
2003: Best Villain for the Telugu film Gangotri
2006: Best Supporting Actor for the Telugu film Bommarillu
2011: Best Supporting Actor for the Telugu film Dookudu

Tamil Nadu State Film Awards
1996: Best Villain for the Tamil film Kalki
2000: Best Villain for the Tamil film Vaanavil
2009: Best Film – Second Prize for the Tamil film Mozhi
2017: Best Villain for the Tamil film Villu
2017: Best Film – Third Prize for the Tamil film Dhoni

Vijay Awards
2006: Best Villain for the Tamil film Sivakasi
2007: Best Supporting Actor for the Tamil film Mozhi
2009: Best Actor for the Tamil film Kanchivaram

CineMAA Awards
2003: Best Supporting Actor for the Telugu film Khadgam
2004: Best Supporting Actor for the Telugu film Amma Nanna O Tamila Ammayi
2012: Best Supporting Actor for the Telugu film Dookudu
South Indian International Movie Awards
2012: Best Supporting Actor for the Telugu film Dookudu
2015: Best Actor in a Supporting Role for the Tamil film O Kadhal Kanmani
2016: Best Actor in a Supporting Role for the Tamil film Manithan
2018: Best Actor in a Supporting Role for the Tamil film 60 Vayadu Maaniram

Note: He has many more accolades to his name.
Political Career
Political Journey
• 2017: Started political movement #justasking on social media
• 2019: Contested as an independent candidate in the 2019 Indian general election for the Bengaluru Central Lok Sabha constituency

• 2019: Campaigned for the Indian political activist Kanhaiya Kumar
• 2019: Campaigned in the support of AAP candidate Dilip Pandey at Babarpur, Delhi
Personal Life
Date of Birth
26 March 1965 (Friday)
Age (as of 2022)
57 Years
Birthplace
Mysore State (present-day Karnataka), India
Zodiac sign
Aries
Signature
Nationality
Indian
Hometown
Bangalore, Karnataka
School
St Joseph's Boys' High School, Bengaluru, Karnataka
College/University
St. Joseph's College of Commerce, Bengaluru, Karnataka
Educational Qualification(s)
• PUC (Pre-University Course) from St. Joseph's College of Commerce, Bengaluru, Karnataka (1983-1985)
• BCom dropout from St. Joseph's College of Commerce, Bengaluru, Karnataka (1985-1987) [2]

MyNeta
Religious Views
He is an atheist. [3]

The Indian Express
Ethnicity
Kannadiga community, a Dravidian ethnolinguistic group [4]

The Indian Express
Food Habit
Non-vegetarian [5]

YouTube- Zee Tamil
Controversies
• Banned from working in Telugu Films
In 2008, he was banned by the Telugu film industry for the first time for his unprofessional attitude during film shootings. The top production houses of the Telugu film industry came together and made a collective decision to ban Prakash Raj from working in Telugu films. He was then banned by the Telugu film industry five more times. [6]

East Coast Daily During an interview, while talking about the ban, Prakash said,

"If people who work with me say that I play hide and seek, why do they repeat me? Why am I in Mahesh's nine films out of his ten. Why don't you judge me with my work? How I go about it is not important. I don't go by the rules. I put my foot down, I don't take mediocrity. There are certain locations where I can come only at 12 in the morning. I don't go by the rules."

• Negative Remarks Against PM Narendra Modi
Prakash was good friends with the Indian journalist-turned activist Gauri Lankesh, who was shot dead outside her residence in Raja Rajeshwari Nagar in Bengaluru in 2017. [7]

Deccan Chronicle Prakash raised his voice against the act and started a campaign #justasking on his social media accounts. While he was at the 11th State meet of the Democratic Youth Federation of India (DYFI), he talked about the murderers of Gauri. He said,

"The prime minister and others were acting as if nothing had happened despite having social media followers celebrating the killing on social media. Who killed my dear friend Gauri is not as important to me today as who has been celebrating her death. There may not be proof as to who killed Gauri but we can see who is celebrating it and from this we can form an idea of who could have killed her. The underlying cruelty in all of this is apparent to many people. Many of those celebrating Gauri's death are persons followed by the Prime Minister on social media. The PM has been absolutely silent about these people."

He continued,

"When we see these people going around acting as if nothing has happened, I feel like giving them the five National Awards I have won for acting. Look I am a seasoned actor, can I not see through the acting? Give me some respect. Am I stupid? Are people foolish that they cannot see through all this? Are the youth of today blind? The time has come for Modi to understand this. I saw a video, I couldn't tell if he was the Uttar Pradesh chief minister or a temple priest. Looks like he plays a double role. When I see such talented actors, I feel like giving them all five National Awards that were given to me. Let's not be afraid of such people. They are not stronger than us. Our weakness is their strength."

After his comments, a case was filed against him for making negative remarks against Prime Minister Narendra Modi of Gauri's murder.

• Backlash Over a Controversial Dialogue
He received a huge backlash for a dialogue in the Hindi film 'Singham' (2011). In a scene from the film, Jaikant Shikre (played by Prakash) threatened Inspector Bajirao Singham (played by Ajay Devgn) that he would bring 1,000 people from the Karnataka border to thrash him. Ajay (who played Bajirao Singham, a Maratha), responded that one lion would suffice to shoo away a thousand dogs. The dialogue was not well received by the Kannadigas, and they started protesting against Prakash Raj for not making an objection to the scene. Later, the protest heated up when the Karnataka Film Chamber of Commerce (KFCC) demanded the deletion of the scene from the film. During an interview, when Prakash was asked about the protest, he said,

"I am a Kannadiga myself and I love my mother tongue Kannada. I'm very proud of my community and would never deliberately do anything to hurt my people. How would I allow conversations that provide pain to the people of Karnataka in any movie in which I am cast? There is nothing controversial about the dialogue. I am a Maratha in the movie, the controversy started just because I am a Kannadiga and I used the word 'Karnataka border' in the film because the villain in the film stays in Goa, the Karnataka border."

Later, the makers of the film deleted the scene from the film and the team of the film Singham apologised for hurting the sentiments of Kannadigas. [8]

DNA India

• Passing Hurting Comments on Hindus
In 2018, he made a comment on Hindus and their beliefs which was taken as an insult by the Indian advocate Kiran, who filed a complaint against Prakash at the Hanumantha Nagar Police Station, Bengaluru, Karnataka. [9]

India Today In an interview, Prakash said,

"You do not know about cows. You know about cow urine. If you want to wash your clothes, you need 1 kg of cow dung and 2 litres of cow urine. You then need to mix all of this and wash your clothes. Why because, except for cow urine, you do not know anything else. So, do not give us this story."

To which Advocate Kiran N said,

"Raj made unfair comments about the cow and its excretions which is defamatory against the Hindu community. By depicting it as detergents or washing agents, with malafide intention and ulterior motive to insult the religious feelings of the complainant as well as the entire followers of Hinduism."

• Convicted with Various IPC charges
On 20 Dec 2018, he was convicted with various charges like:
IPC Section-143 for being a member with an unlawful assembly
IPC Section-147 for rioting
IPC Section-188 for disobedience to order duly promulgated by a public servant
IPC Section-341 for wrongful restraint
IPC Section-149 for unlawful assembly guilty of an offence committed in prosecution of common object [10]

MyNeta

• Ram-Leela' Controversy
He received a huge backlash from the public for comparing Ram Leela with child porn. [11]

The Week In 2019, a video of Prakash went viral in which he said,

"I do not want events like Ram-Leela, where models who act as the mythological characters are brought on helicopters and people worship these, happening in the country."

He further asked the reporter,

"Will you "leave it" if children watch child porn. "It is dangerous for society."

Then the reporter asked him how he could compare Ram Leela to child porn. He said,

"It is dangerous. Ram-Leela instill fear in the minds of people belonging to minority communities. I understand people going to a temple for worship, but what is this natak (Ram-Leela). I understand them going to a temple, there is an idol. That is our culture. In full public view, why are you doing this natak (drama)."

• Calling Pawan Kalyan a Chameleon
In 2020, he attracted another controversy when he called the Indian actor and politician Pawan Kalyan a "chameleon." While he was talking to a reporter on Telugu news channel TV9, the reporter asked Prakash's opinion on Pawan Kalyan's political move. [12]

Pinkvilla Prakash replied,

"I really don't understand what happened to him, I'm very disappointed. You (Pawan Kalyan) are a leader by yourself, you have a party (Jana Sena), I wonder why you are looking up/pointing at another leader. If he is changing three-four times, isn't he a chameleon (Oosaravelli)?."

• Backlash and Complaints over Chandrayaan-3 Post
In August 2023, Prakash Raj posted a cartoon on X (formerly Twitter) that appeared to mock the Chandrayaan-3 mission; the cartoon showed a man pouring tea. Prakash later received backlash for the post as many believed that it was disrespectful to the nation. Prakash, however, later took to X and clarified that the post was just a reference to an old joke.

Following the backlash, two complaints were registered against Prakash. One was from Pramod N. of Shimoga, Karnataka, who emailed the Governor of Karnataka for seeking strict actions against Prakash. The other was by S. B. Gayakwad from Sangh Parivar, who lodged a complaint at the Banhatti Police Station in Bagalkot, Karnataka. [13]

The Telegraph

• Sanatana Dharma Controversy Row
In September 2023, Prakash Raj was clouded in a controversy when he expressed his views on Sanatana Dharma following the Sanatana Dharma controversy row started by Udhayanidhi Stalin, who had referred to 'Sanatana Dharma' as a disease during a press conference. On 10 September 2023, during his interaction with writers, activists, and others at S. M. Pandit Rang Mandir in Gulbarga, Karnataka, Prakash Raj expressed his views on Sanatana Dharma and its followers. He asserted that those who vocally advocated for the preservation of Sanatana Dharma and Hindutva should not be identified as Hindus, as they positioned themselves as promoters of Hindutva rather than adherents of the religion. [14]

The Hindu Prakash Raj, during the gathering, said,

Those who speak aggressively on upholding Sanatana Dharma and Hindutva are not Hindus. They project themselves as contractors of Hindutva. We must tell them that they are speaking for furthering their political ill-intentions. People must understand it and I hope they will."

• A 100-crore Ponzi Scheme Case
On 23 November 2023, Prakash Raj was summoned by the Enforcement Directorate for questioning in connection to a Rs. 100 crore Ponzi scam allegedly operated by Pranav Jewellers, a jewellery store in Tiruchirappalli (Trichy), Tamil Nadu, for which Prakash had been serving as a brand ambassador. According to the Enforcement Directorate (ED), the scam came to light when the Economic Offences Wing (EOW) in Trichy filed an FIR against those involved. During the investigation, it was revealed that Pranav Jewellers had collected Rs. 100 crores from the public in the name of a gold investment scheme and promised high returns. The company, however, not only failed to fulfill its commitment but also did not return the invested money to the investors. [15]

The Hindu
Relationships & More
Marital Status
Married
Affairs/Girlfriends
Pony Verma aka Rashmi Verma (choreographer)
Marriage Date
• First Marriage- Year, 1994
• Second Marriage- 24 August 2010

Family
Wife/Spouse
• First Wife: Lalitha Kumari (actress; m. 1994- div. 2009)

• Second Wife: Pony Verma (choreographer; m. 2010)

Children
Son(s)- 2
• Sidhu Rai (from his first wife Lalitha Kumari; died in 2004)

• Vedhanth Rai (from his second wife Pony Verma)

Daughter(s)- Meghna and Pooja (from his first wife Lalitha Kumari)

Parents
Father- Manjunath Rai
Mother- Swarnalatha Raj (nurse)
Siblings
He has two siblings, and his brother Prasad Raj works as an actor.

Style Quotient
Car Collection [16]

MyNeta
• Toyota Innova
• BMW 520D
• Isuzu V-Cross
• Mahindra Bolero Maxitruck
• Audi Q3
• Mercedes Benz
• Mahindra Thar

Bike Collection
Vespa Scooter [17]

MyNeta
Money Factor
Income
Rs 2,40,37,797 in the financial year 2018-2019 [18]

MyNeta
Assets/Properties
Movable Assets
• Cash: Rs 80,000
• Deposits in Banks, Financial Institutions, and Non-Banking Financial Companies: Rs 6,08,000
• Bonds, Debentures, and Shares in companies: Rs 1,68,53,142
• Personal loans/advance given: Rs 1,23,39,974
• Motor Vehicles: Rs 1,88,29,236
• Jewellery: Rs 24,00,000
• Other assets, such as values of claims/interests: Rs 7,53,000
Gross Total: Rs 5,18,63,352

Immovable Assets
• Agricultural Land: Rs 14,72,93,300
• Non-Agricultural Land: Rs 5,00,00,000
• Commercial Buildings: Rs 35,00,000
• Residential Buildings: Rs 6,86,16,616
Gross Total: Rs 26,94,09,916 [19]

MyNeta
Net Worth
Rs 24,04,52,891 (as of 2018-2019) [20]

MyNeta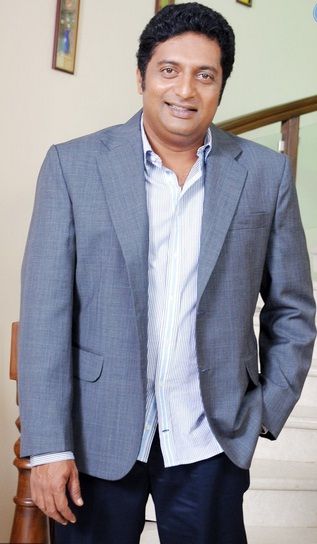 Some Lesser Known Facts About Prakash Raj
Prakash Raj is an Indian actor, film director, politician, producer, and television presenter, who received the National Film Award in 1997, 1998, 2002, 2007, and 2010.
He faced many financial difficulties in childhood. His father was an alcoholic, and all the financial expenses were managed by his mother single-handedly.
In school, he used to participate in various stage plays and developed an interest in acting. In an interview, while remembering his school days, he said,


In school, I did plays for the applause. But once I came to theatre, I realised how theatre can be a movement. I didn't come to theatre to become an actor, I was in search of an identity. All I knew was that I was not comfortable with being an accountant, but I didn't know that I would reach here."
He then participated in college stage plays. In an interview, while talking about the same, he said,


In college, I was more interested in arranging strikes and forming gangs. Once, during second year of college, one of my professors said, 'You are wasting your time in college.' Something hit me and I just walked out of the college for five kms and walked straight into Kalakshetra. For the next six months, I did not tell anyone at home that I was actually not going to college, but was doing theatre rehearsals. I started taking acting seriously."
He has performed in more than 2000 street plays, and he has been associated with K Balachander school of acting. Initially, he used to get Rs 300 per month for stage plays. [22]

News Daily India
After working in various theatre plays, he got an offer to work in a Kannada TV serial. Initially, he played small roles in TV serials, and he bagged the first lead role in 1995 in the Kannada TV serial 'Guddada Bhootha.'
He then appeared in a few Tamil TV serials like 'Chinna Chinna Aasaigal' (1995) and 'Sahana' (2003).
He then ventured into Kannada films. In the beginning, he got cameo roles in films like 'Mithileya Seetheyaru' (1998), 'Muthina Haara' (1990), 'Anukoolakkobba Ganda' (1990), 'Keralida Kesari' (1991), and 'Mallige Hoove' (1992).
He has appeared in various Kannada films like 'Nagamandala' (1997), 'Atithi' (2002), 'Rajadhani' (2011), 'Seizer' (2018), and 'K.G.F: Chapter 2' (2021).
Prakash was introduced to Indian film director K Balachander by one of his co-stars in the Kannada film 'Harakeya Kuri' (1993). K Balachander offered Prakash a lead role in one of his Tamil films. He then appeared in various Tamil films like 'Kalki' (1996), 'Iruvar' (1997), 'Kanchivaram' (2008), 'Abhiyum Naanum' (2008), and 'Jai Bhim' (2021). He received criticism from some of the audience for slapping a man for speaking Hindi in a scene from the film 'Jai Bhim.' [23]

India Today In an interview, while talking about the scene, he said,


After watching a film like Jai Bhim, they did not see the agony of the tribal people, they did not see and feel terrible about the injustice, they saw only the slap. That is all they understood; this exposes their agenda. That said, certain things have to be documented."He added,For example, the anger of South Indians on Hindi being forced on them. How else will a police officer who is investigating a case react when he knows that a person who knows the local language chooses to speak in Hindi to dodge questioning? That has to be documented, right? The film is set in the 1990s. If that character had Hindi imposed on him, he would have reacted this way only. Probably if it came across as more intense, it is also because that is my thought too, and I stand by that thought."
He hosted the Tamil TV quiz show 'Neengalum Vellalam Oru Kod' in 2013.
He has also appeared in the English/Hindi film 'CandyFlip' (2016).
Prakash Raj is a popular name in the Malayalam film industry. He has acted in many Malayalam films like 'Oru Yathramozhi' (1997), 'Pandippada' (2005), 'Elektra' (2010), 'Odiyan' (2018), and 'Pada' (2022).
Apart from South Indian films, he has gained immense popularity in Hindi films as well. Some of his popular Hindi films are 'Khakee' (2004), 'Shart: The Challenge' (2004), 'Wanted' (2009), 'Singham' (2011), 'Dabangg 2' (2012), and 'Bhaag Milkha Bhaag' (2013).
Prakash has acted in Telugu films as well. Some of his Telugu films as an actor are 'Hitler (1997), 'Raja Kumarudu' (1999), 'Nuvve Nuvve' (2002), 'Tagore' (2003), 'Maharshi' (2019), and 'Vakeel Saab' (2021).
He did a nude scene for one of his Telugu films 'Ongole Gitta' (2013). He received criticism from the audience for the scene, and the film was released with an 'A' certificate rating. During an interview, while talking about the scene, he said,


I did not shed my clothes for creating a sensation, I had no plans to star in that sequence. The script demanded it; as an actor, I have to abide by the script. Director Bhaskar told me that it would be an 'important' sequence in the context of the film and I just carried out his instructions."
Apart from acting, he is a producer and director. He has produced various films under his film production banner Prakash Raj Productions. He has worked as a producer in Tamil films like 'Daya' (2002), 'Azhagiya Theeye' (2004), 'Mozhi' (2007), 'Abhiyum Naanum' (2008), and 'Mayilu' (2012).
Some of his Kannada films as a producer are 'Puttakkana Highway' (2011), 'Idolle Ramayana' (2016), and 'Arishadvarga' (2020).
Prakash has worked in a few Tamil web series like 'Navarasa' (2021) and 'Anantham' (2022).
In 2016, he started a portable vegetable bazaar named Prakash Raj Veg Mantra at Chitrapuri Colony, Manikonda, Hyderabad.
He is actively involved in social work. His non-government organisations named Prakash Raj Foundation and Just Asking Foundation have been working for the welfare of society for a long time.
In 2015, he adopted a village named Kondareddypalli in Mahabubnagar district, Telangana. Since then, he has been working on the up-gradation of the village by providing various facilities.
Under his NGOs, he has been providing help to various organisations like Hasiru Dala for waste pickers' families, Thamate Centre for Rural empowerment for the families of manual scavengers, Audience Films & FEFSI for daily wage workers' families of the film industry, Sumangali Seva Ashram, Grama Seva Sangh, Scope Enterprises for supporting fishermen families & other poor families around Kovalam Village, Tamil Nadu.
After the assassination of the Indian journalist-turned-activist Gauri Lankesh in 2017, he started a political movement #justasking on social media. During an interview, he talked about the movement, he said,


#JustAsking is a movement I have started. I want to be with the people. It is my journey, my fight to be, first, an honest, fearless citizen of the country. What it will snowball into I don't know. But now, I will be airing political views, I will be travelling among people when elections in Karnataka are on, telling people to just ask. I won't tell them who to vote for but I will tell them who not to vote. That's my right."
In 2019, he was defeated by a BJP candidate by a huge margin of 6 lakh votes in the 2019 Indian general election for the Bengaluru Central Lok Sabha constituency. He then took to Twitter, to talk about it. He tweeted,


A SOLID SLAP on my face ..as More ABUSE..TROLL..and HUMILIATION come my way..I WILL STAND MY GROUND ..My RESOLVE to FIGHT for SECULAR INDIA will continue..A TOUGH JOURNEY AHEAD HAS JUST BEGUN ..THANK YOU EVERYONE WHO WERE WITH ME IN THIS JOURNEY. …. JAI HIND."
During an interview, while talking about joining any Indian political party, he said,


These parties are not honest. I cannot stay at any party for more than three months. I want to be the voice of the people."
In 2019, he campaigned in the support of an AAP candidate. While talking to the reporters, he said,
This is what we need, this is my gesture, and my belief, that different people with different thought processes but love for the country come together to make this democracy, to reclaim our republic which is on the verge and that we may lose with the onslaught of communal and hatred politics of the government, which is in place."
View this post on Instagram
On 25 August 2021, he got remarried to his second wife, Pony Verma, who is 12 years younger than him. According to the actor, it was his son, Vedhant, who wanted to witness his parents' wedding. The actor took to Twitter to share a glimpse of his wedding 2.0. In an interview, he talked about his divorce from his first wife and marrying Pony Verma. Prakash said


I met Pony who was choreographing for one of my films. I spoke to my mother and my daughters and said, this is what I want to do, but I wanted Pony to spend time with my daughters. I knew it was her first marriage, though I came with baggage. She also met Lata and my daughters, who said, 'Cool dad, please go ahead'. Then I went to meet her father and told them that I was divorced. They were shocked initially, but then blessed us. I was going to shoot in Australia for 15 days. She took her father and I took my mother to spend time together, post which we decided to get married."
At the beginning of his career, he used his real name Prakash Rai as his screen name. It was the Indian film director K Balachander who asked him to change his name to Prakash Raj. In an interview, while talking about the same, Prakash said,


Director K Balachander changed my name. Apart from launching Rajinikanth and Kamal Haasan, he was also responsible for launching me. He had changed Rajinikanth's name and felt that at a time when the Cauvery dispute was hot between Karnataka and Tamil Nadu, the surname Rai represented just a local community and a state, but he saw a national actor in me and wanted my name to represent that."
Prakash Raj is a polyglot and is well versed in languages like Kannada, Tamil, Tulu, Telugu, Malayalam, Hindi, and English.
In his leisure time, he loves to grow vegetables and fruits on his zero-pesticide organic farm in Hyderabad.
He is an avid reader and loves to read autobiographies and historical books.
He has appeared in various TV commercials like Netmeds, Hero Splendor, and First Klass Refined Palmolein Oil.
In his Instagram posts, he often slams Prime Minister Narendra Modi and the work of the BJP.
View this post on Instagram